Introduction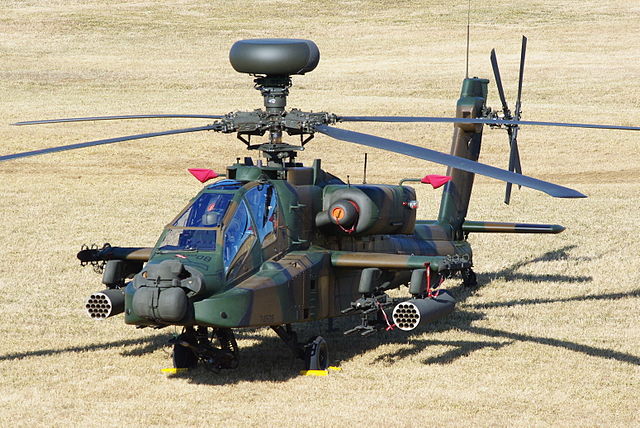 Anti-tank helicopters are specialized rotorcraft designed to engage and destroy armored vehicles, particularly tanks. These helicopters are equipped with advanced targeting systems and heavy anti-tank weaponry to effectively neutralize armored threats. Here are a few notable examples of anti-tank helicopters:
AH-64 Apache: The AH-64 Apache is a renowned attack helicopter used by the United States Army and several other countries. It is armed with a 30mm M230 chain gun and can carry a combination of air-to-ground missiles, rockets, and Hellfire anti-tank missiles. The Apache is highly versatile and has proven its effectiveness in various conflicts.
Mi-24 Hind: The Mi-24 Hind is a Russian-made attack helicopter that has been widely exported and used by numerous countries. It can be equipped with a mix of rockets, anti-tank missiles, and a 12.7mm machine gun. The Hind is known for its robustness and has served in various conflicts across the globe.
Eurocopter Tiger (Airbus Tiger): As mentioned earlier, the Eurocopter Tiger (now Airbus Tiger) is a multirole attack helicopter that can perform anti-tank missions. It is armed with a range of air-to-ground missiles, rockets, and anti-tank guided missiles like the Hellfire. The Tiger has been deployed in combat situations and has demonstrated its anti-tank capabilities.
Kamov Ka-50/52 Hokum: The Kamov Ka-50 (single-seat) and Ka-52 (two-seat) Hokum helicopters are Russian attack helicopters designed for anti-armor operations. They are armed with a 30mm autocannon, guided anti-tank missiles, unguided rockets, and air-to-air missiles for self-defense. The Ka-52 is also equipped with a mast-mounted radar for enhanced target detection.
Denel Rooivalk: The Denel Rooivalk is a South African attack helicopter specifically developed for anti-armor and anti-helicopter operations. It is armed with a 20mm cannon, anti-tank guided missiles, and unguided rockets. The Rooivalk has been optimized for the challenging African battlefield and has demonstrated its capabilities in combat.
These are just a few examples of anti-tank helicopters, and there are other models and variants available around the world. Anti-tank helicopters play a crucial role in modern warfare, providing air support and firepower against armored threats on the battlefield.
Models