Design of the Sd.Kfz.234
This new armored car was seen as a successor to the eight-wheeled
(8x8) Panzerspähwagen Sd.Kfz.231
. Among other priorities, better protection and heavier armament were viewed as crucial for the new armored car. But this model also had to comply to a specification from 1940, which requested a tropicalized armored car. Tatra was placed in charge of the overall design, while Büssing developed the body, and Daimler-Benz and Schichau devised a new turret.
Three engines were tested, the third being tropicalized in the spring of 1942. However, in June 1942, priorities changed and the final production machines had a more conventional air-cooled engine, capable of handling a wide range of temperatures (extreme heat and cold), better suited to the Russian front.
The production vehicle was heavier and bulkier than the
Sd.Kfz.231
, with mudguards that went along the side from end to end, with four storage compartments located inside. Because of the lack of resources necessary to build the specified new turret, housing a 50 mm (1.97 in) gun, the first series was equipped with the
Sd.Kfz.222 Hängelafette 38
barbette instead. The engine was a Tatra air-cooled V12 diesel, with a net power of 220 hp@2,250 rpm, and a power-to-weight ratio of 21 hp/ton.
The transmission was by claw, with 6 forward and 6 reverse gears. Fuel capacity was 240 liters, with a consumption of 40 liters/100 km. The radio was a FuG Spr Ger "A"2 set with a FuG 122 aerial. On the second version, famously known as the Puma, the main gun was a 50 mm (1.97 in) KwK 39/1 L/60. The turret had a manual traverse due to its small size, and -10° to +20° depression/elevation. Smoke dischargers were often mounted on top. On trials, the Puma was found capable of fording 3 feet 11 in (1.2 m) deep, crossing a trench 4 ft 5 in (1.35 m) wide and climb inga vertical obstacle of 1 feet and 7.75 inches, or 0.5 m.
Production & variants
All variants were built by Büssing-NAG between June 1942 and March 1945. The Puma turret was originally planned to be used on the
Leopard
, the intended replacement for the
Panzer II
light tank, but this project was cancelled, and the turret was "recycled" for the Puma.
The Sd.Kfz.234/1 (Gerät 95)
The first version received an open-top turret fitted with a 2 cm (0.79 in) KwK 30 L/55 autocannon and coaxial MG 34 in a simplified Hängelafette 38 turret. Around 200 were produced from June 1942 to January 1944
The Sd.Kfz.234/2 Puma (Gerät 96)
The standard turret version. It was the best known but not the most produced, with only 101 being released between September 1943 and September 1944.
The Sd.Kfz.234/3 (Gerät 94)
The support version. It was an open-top SPG (nicknamed "Stummel") equipped with the 7.5 cm (2.95 in) K51 L/24 standard howitzer. 88 built between June and December 1944.
The Sd.Kfz.234/4 (Gerät 96)
The "Pak-Wagen" or tank hunter variant, open-topped with a 7.5 cm (2.95 in)
PaK 40 L/46
. 89 were apparently built between December 1944 and March 1945.
Operational history
Just like the
Sd.Kfz.231
, the 234 and variants were used in the same composite reconnaissance units. 19 were issued to each Panzerspähwagen company of the Panzer Aufklärung battalions, and with time, all four variants were used in each of them, to provide either artillery, AA and AT support. The Pumas were mostly given to veteran crews and equipped four 25-strong units which equipped each a Panzerdivision operating in Russia. The Sd.Kfz.234/3 was used in 6-strong platoon in support of the Sd.Kfz.234/1 units, just like the Sd.Kfz.234/4 later. These units also participated in the battle of Normandy with good results, and the whole German campaign, but used more as fast tank hunters. By that time, on Hitler's orders, the whole production was shifted towards the Sd.Kfz.234/4. They were well ahead of their time and the Allies captured and studied them with great interest, as early precursors of the wheeled tanks we know today.
Sd.Kfz.234  specifications

Dimensions
6.02 x 2.36 x 2.10 m (19.9 x 7.9 x 6.10 ft)
Total weight, battle ready
avg 10.5 tons max. (23,148 lbs)
Crew
4 (commander, gunner, driver, co-driver)
Propulsion
Tatra 103 V-12 diesel, 155 bhp
Speed (on/off road)
80/60 km/h (50/37 mph)
Armament
50 mm (1.97 in) KWK 39 L60
7.92 mm (0.31 in) Mauser MG 34 coaxial
Operational range
1000 km (625 mi)
Production (/1,/2,/3,/4)
200,101,88,89 total 478

Sd.Kfz.234/1 Schwerer Panzerspähwagen mit 2cm KwK 38 in Ukraine, Panzerdivision Grossdeutschland, 1943.

Sd.Kfz.234/1 in Normandy, summer 1944.

Sd.Kfz.234/2 Puma, Berlin, March 1945.

Sd.Kfz.234/3 Stummel, Normandy, June 1944

Sd.Kfz.234/4 "Pak-wagen", Western front, 1945.
Gallery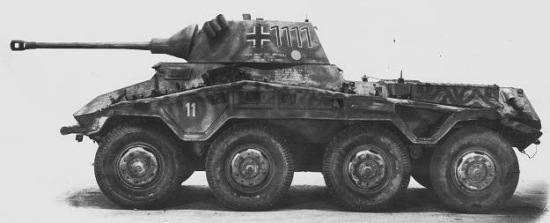 Side view of a camouflaged Puma, possibly on the Eastern Front, 1944.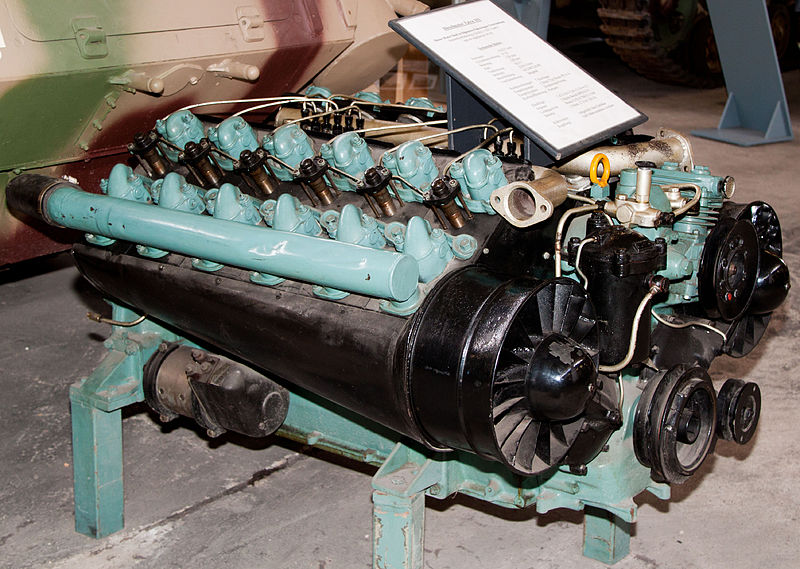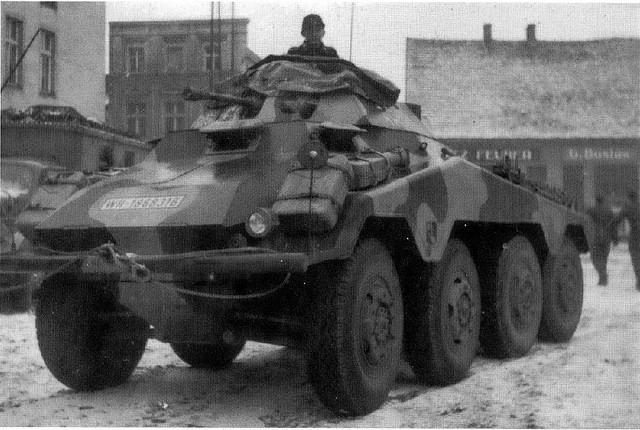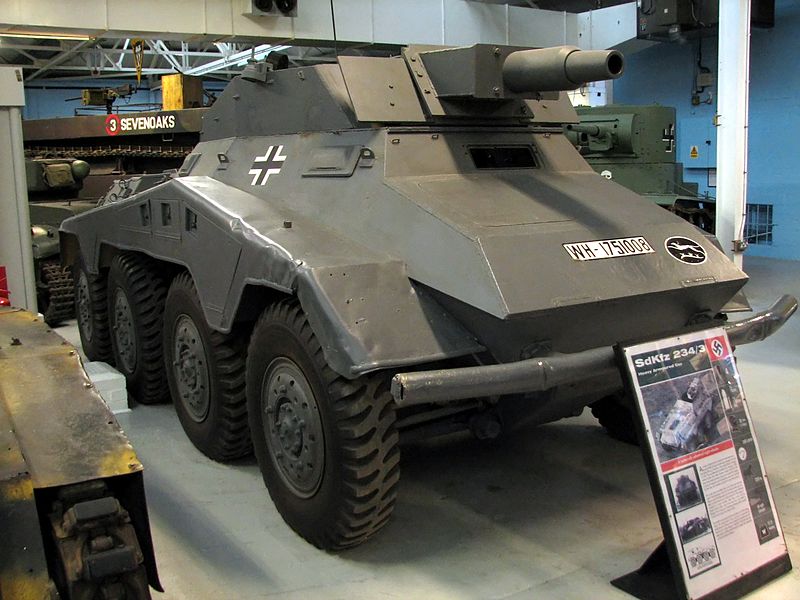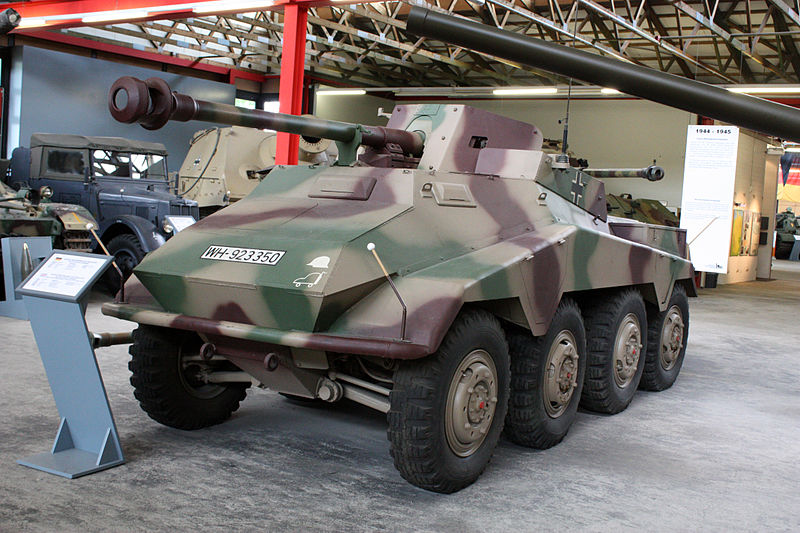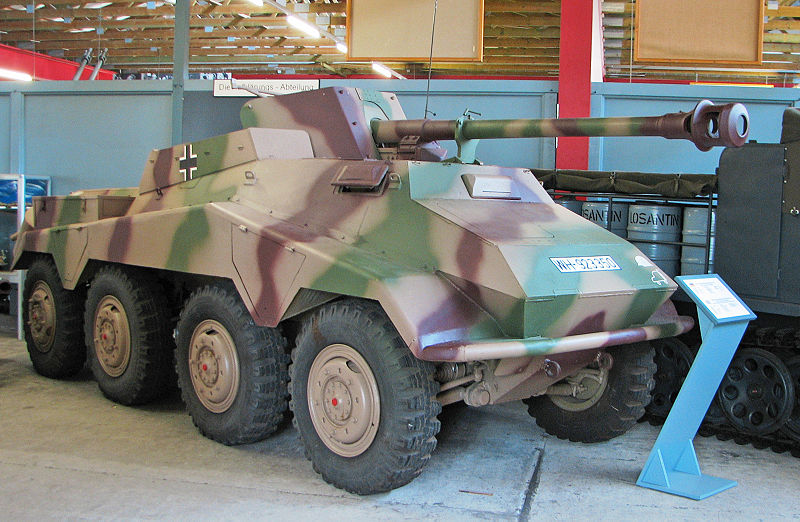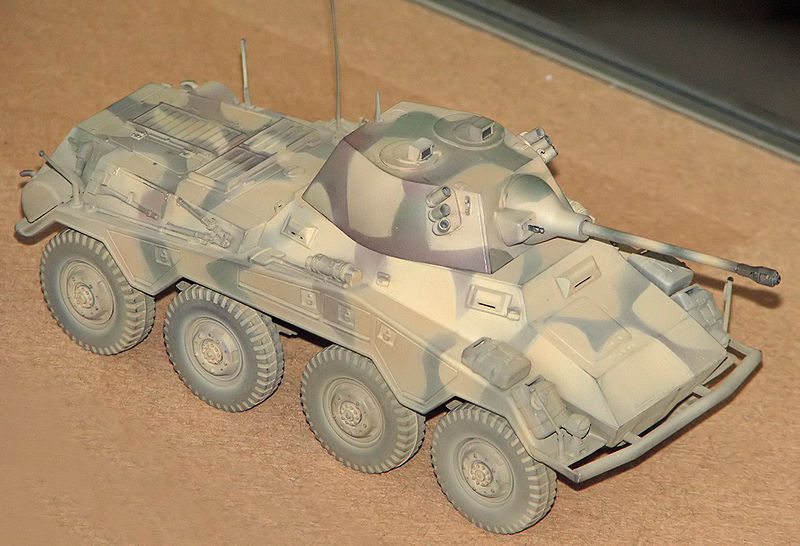 ---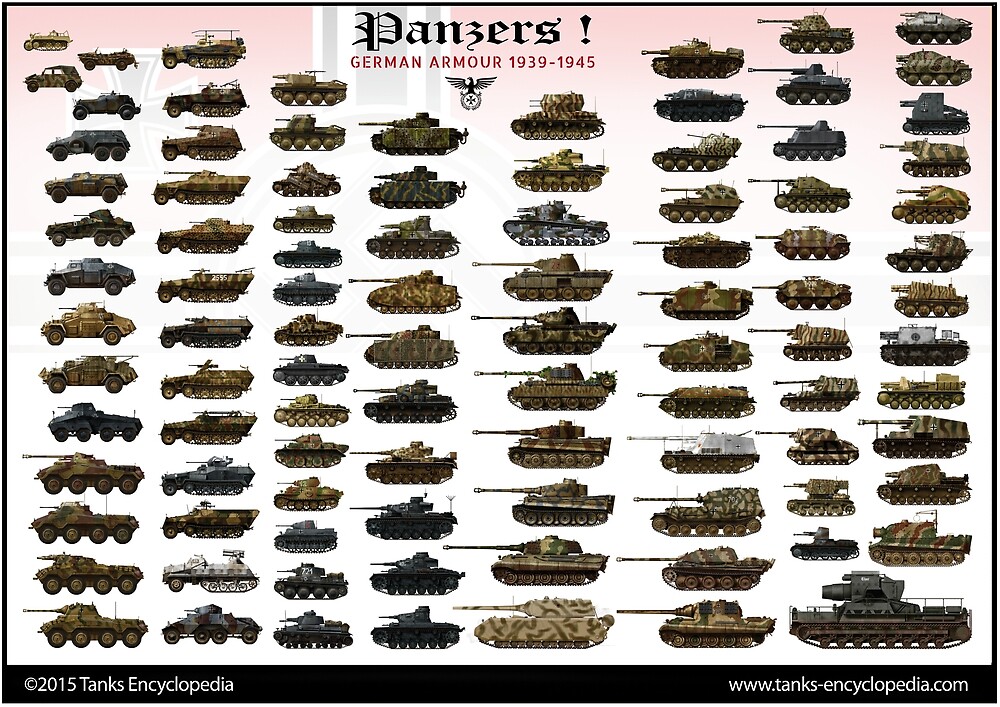 Help Support Tank AFV !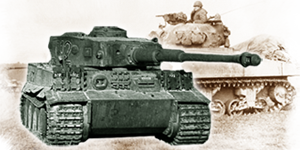 WW2 Tanks
---
WW2 tanks posters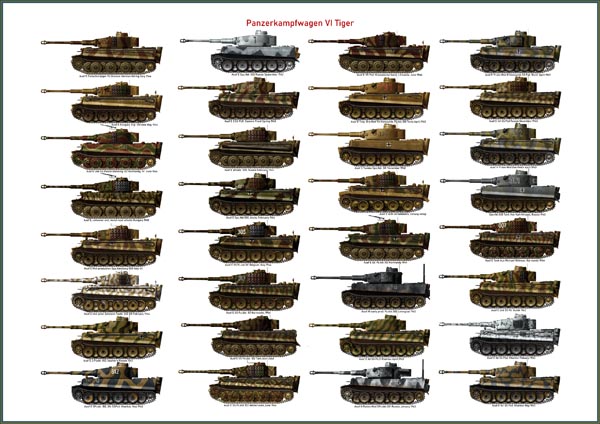 All Tiger tanks liveries.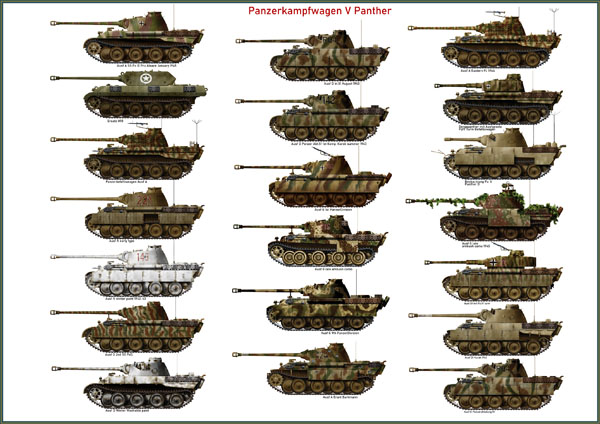 Panther liveries and variants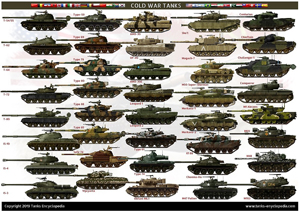 WW2 Armour - All tanks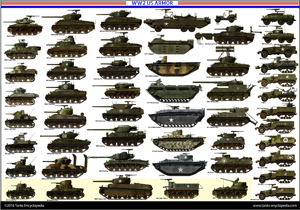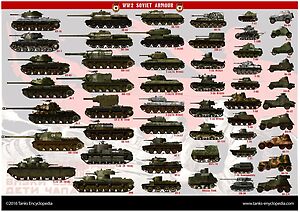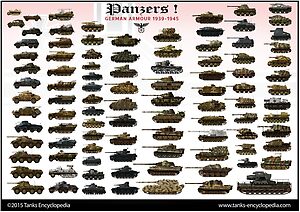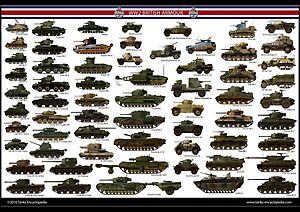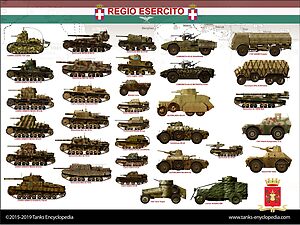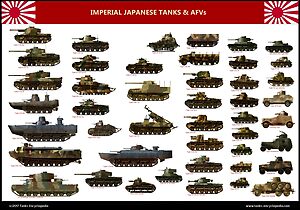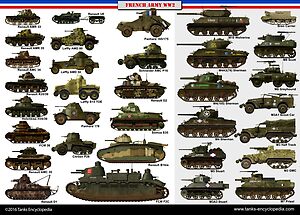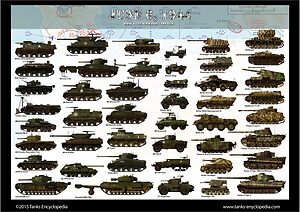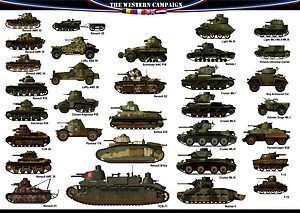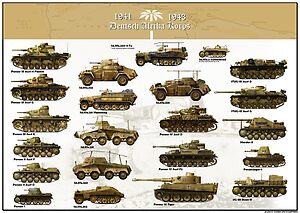 Tanks aces and single tanks series