ZBD-03 airborne IFV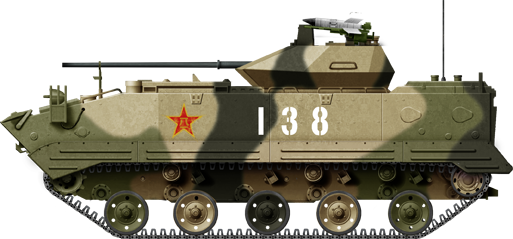 Chinese PLA(1983) Airborne IFV - 1,000 built
Development
The ZBD-03 was designed to replace the BMD-3 in service in the People's Liberation Army Air Force in limited numbers. The need of the PLA was for an airborne infantry fighting vehicle which could be carried and airdropped by the Xi'an Y-20 carrier. The basic infantry fighting vehicle (IFV) was to share its chassis with an armored recovery vehicle (ARV), and an anti-tank guided missiles version (ATGMs), which could provide organic cover to the pataroopers in the field. Chinese engineers started working on the project back in 1998, and accomplished quite a miracle by creating a vehicle which was lighter yet larger than the BMD-2. The ZBD-03 still took some inspiration in BMD-3, notably for the main armament. The chassis however and a completely different layout, as well as its internal subsystems, but the Russian parachute system was retained for paradrops. At first the requirement was to be carried by the Il-76 transport aircraft.
Design
The ZBD-03 has a crew of three (a commander, a driver, and a gunner) and is able to carry five infantry passengers in a troop compartment. The gunner is seated in the single-man turret located in the middle of the chassis. The driver and commander are located in tandem to the left of the power compartment in the front right of the chassis. The troop compartment is located in the rear with two overhead hatches and a rear exit.
The suspension system of ZBD-03 consists of five lightweight road wheels and three return rollers with a front-mounted drive sprocket. Hydropneumatic suspension has variable ground clearance, minimum exhibited in the commission of landing the plane in order to reduce the force of impact on the ground.
The ZBD-03 is equipped with a single-man turret with a 30mm gun capable of firing armor-piercing round. A missile rail launcher at the top of the turret is included as part of the HJ-73C anti-tank guided missile (ATGM). Secondary weaponry includes a coaxial 7.62mm machine gun and three smoke grenade dischargers mounted to each side of the turret.
The ZBD-03 armor protection is limited by its weight restrictions necessary for air dropping. With a combat weight of 8 tonnes, the vehicle's armor is thin and sloped to maximize resistance to small caliber weapons.
The gunner has a day/night thermal scope and an emergency back-up day sight. The gun system is fully stabilized. The driver and commander has their own observation instruments installed on the hatch.[4][5]
Variants and production
ZLC-2000: ZBD-03 prototype.
ZBD-03 Standard variant
ZBD-03 Command Post: Command and control version with a higher rear hull.
ZBD-03 ATGM Carrier operating the HJ-8 antitank missile.
Links
On wikimedia
The ZBD-03 on military today
On Military recoignition
On globalmilitary
On weaponsystems.net
About the derived command vehicle
On sohu.com
ZBD-03 specifications

Dimensions
Length 3.86 m, Width 1.81 m, Height 1.91 m
Total weight, battle ready
1 190 kg, ~ 500 kg payload
Crew
5: driver, 4 passengers
Propulsion
2.5-liter petrol, 85 hp
Suspension
Torsion Bars
Speed (road)
top speed 100 km/h (road)
Range
500 km (xx mi)
Armament
None (see notes)
Armor
None
Total production
300,00 (ceased 2005)
Gallery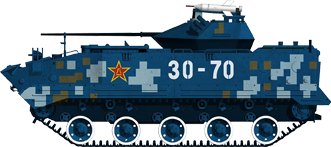 Chinese PLAN ZBD-03 (credits K intercative)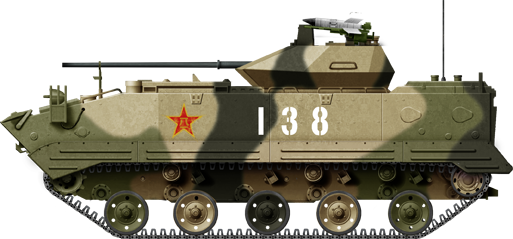 Chinese PLA ZBD-02
Chinese PLA ZBD-03 Command (to come)
Chinese PLA ZBD-03 ATGM carrier (to come)
ZBD in competition from a PRC airborne platoon in 2018
Start of the Competition
Close view of the turret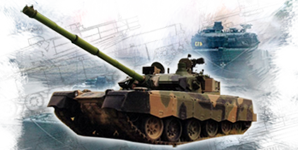 Modern Tanks
---
Modern MBTs posters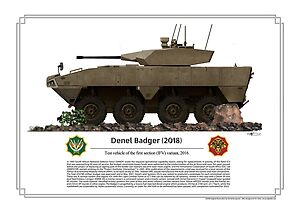 Denel Bagder (2018)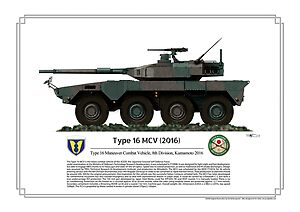 Type 16 MCV (2016)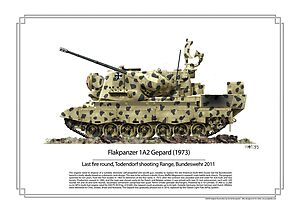 Gepard 1A2 last rounds 2011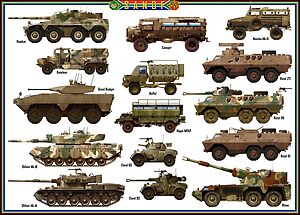 SANDF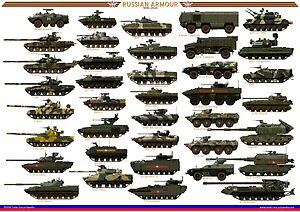 Russian AFVs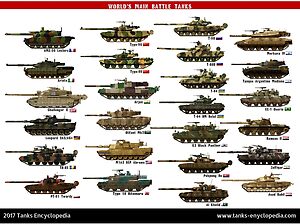 Main Battle Tanks