From the BTR-80
The BTR-94 (Bronetransporter, model 1994) is a Ukrainian 8x8 amphibious APC proposed solely for export and produced in 1999-2000. It was largely based on the
BTR-80
produced at Arzamas (GAZ), Nizhniy Novgorod. After the split between Russia and Ukraine, the former launched a brand new model, the BTR-90, while the Ukrainian army chose to develop a new version similar to the BTR-82 (an IFV modernization of the BTR-80). At that time Ukraine had 456 BTR-80/82 and variants in service. In fact 50 of these were modified by the Malyshev Factory with a new turret, gaining the denomination BTR-94 after their initial design phase (1994), in active service in 2000. The BTR-94 was solely exported, to Jordan (which passed on its vehicles to Iraq later).
Design
Externally, the BTR-94 very much looked like a BTR-82. The hull, drivetrain and most equipment are still similar to those used by the mass-produced BTR-80, but the turret ring was enlarged to house a brand new BAU-23x2 turret. Indeed, this remotely operated turret uses a powerful twin 23x152mm 2A7M cannon (the same used on the ZSU-23-4 Shilka SPAAG), coupled with a 7.62 mm PKT machine gun. The twin arrangement procures a maximal rate of fire of 850 rds/min., and there are 200 rounds in store whereas The PKT coaxial machine-gun has 2,000 rounds in store. The 2A7M is assisted by the combined optical sight 1PZ-7-23. This turret could be mounted as proposed by the manufacturer, on the BTR-70 or even Ratel IFV. In addition, there is a target illumination device, a radar antenna for ground and air target detection, upgraded targeting devices, and for concealment two banks of three smoke dischargers are mounted either side of the turret.
The compartmentalization remains unchanged with a crew of three, driver, commander and gunner, plus ten infantrymen exiting from the side doors, the usual
BTR-60
/
70
/80 lineage feature. Amphibious characteristics and full NBC protection remain standard, the armor layout also, but the level of protection could have been upgraded (it is classified), although externally there are no signs of add-on armor and the overall known weight of 13.8 tons. The multi-fuel diesel powerpack is a dependable V12 conceived in Ukraine which develops 300 hp, already used on the BTR-80UP. In addition, there is a centralized tire inflation system to cope with soft ground. Ground clearance is 47 cm.
The BTR-94 in service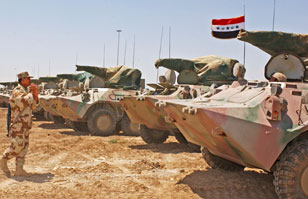 So far, the BTR-94 was not adopted by the Ukrainian Army but delivered instead to Jordan, receiving them in 1999 to February 2000, together with a supply spare part contract. In 2004 they were donated to the Iraqi government to beef-up the Iraqi new Army Mechanized Police Brigade. Actually, only the BTR-3 was mass-produced and is in service with the Ukrainian Army (and was largely exported). The BTR-94 remains a one-off intermediate export design to take advantage of the large availability of the BTR-80, on par with the BTR-80UP conceived with Poland for export.
Links & sources
The BTR-94 on globalsecurity.com
The BTR-94 on wikipedia
Ukrspecexport.com website
Morozov (KMDB) website about the BAU-23x2 weapons station and full specs.
Also militaryfactory.com, military-today.com.
---
BTR-94 specifications

Dimensions
7.65 x2.90 x2.80 m
Total weight, battle ready
13.6 tonnes (15 short tons)
Crew
3+10 (driver, Cdr, gunner +10 infantry)
Propulsion
V12 Diesel 300 hp (), 18.3 hp/ton
Suspension
8x8 independent coil springs
Speed (road/water)
85/9 km/h
Range
600 km (xx mi)
Armament
Twin 23x152mm 2A7M cannon, coax PKT 0.8mm LMG
Armor
Classified
Total production
50 in 2000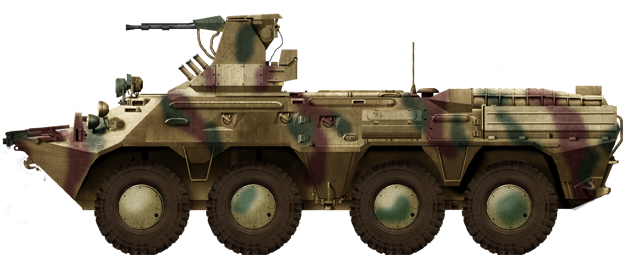 BTR-94 of the Iraqi new Army Mechanized Police Brigade, 2004-2014.
Gallery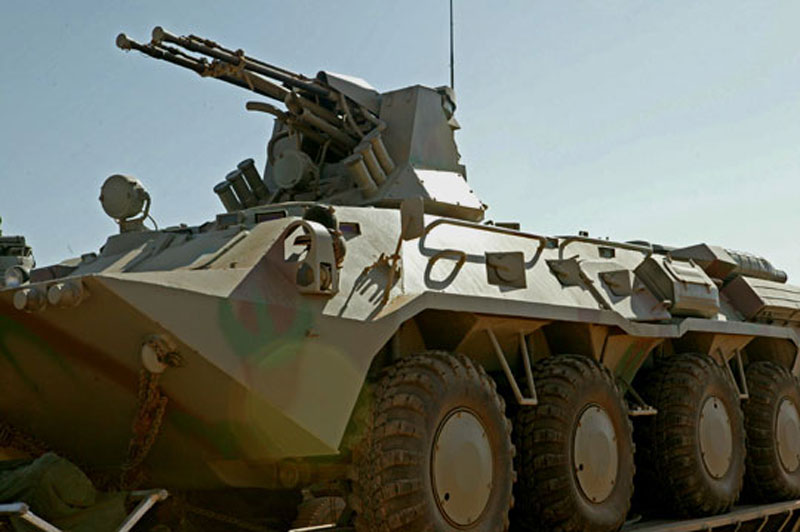 Iraqi BTR-94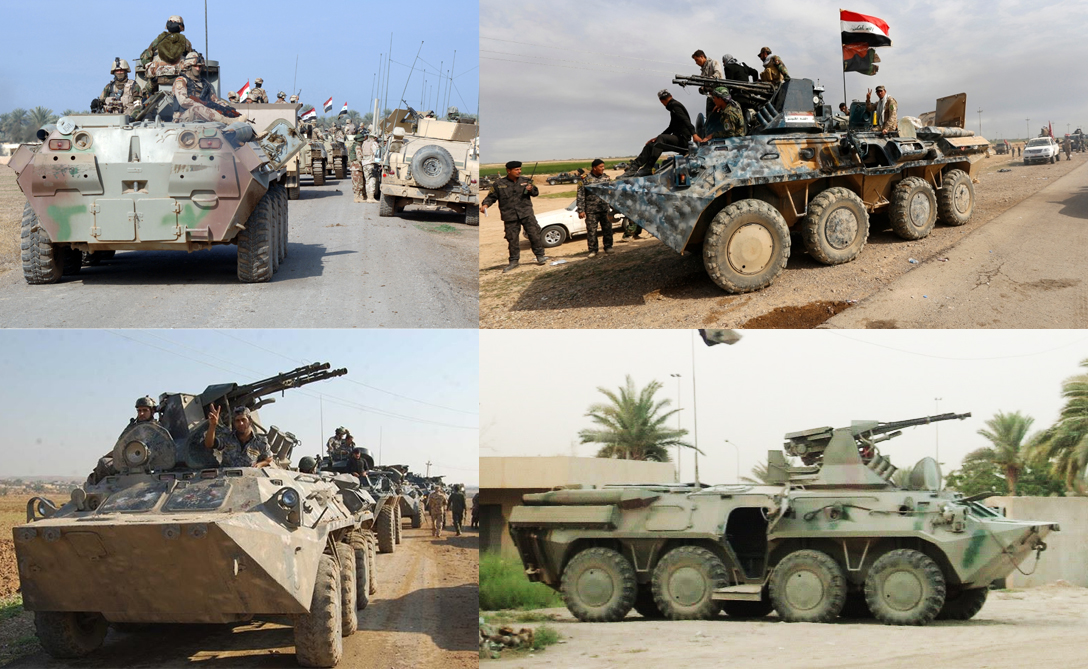 Visual references of the BTR-94 in Iraqi service.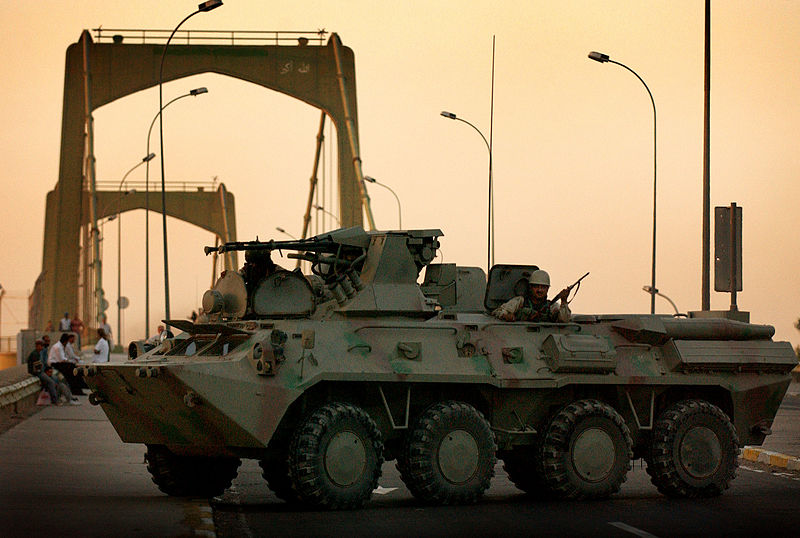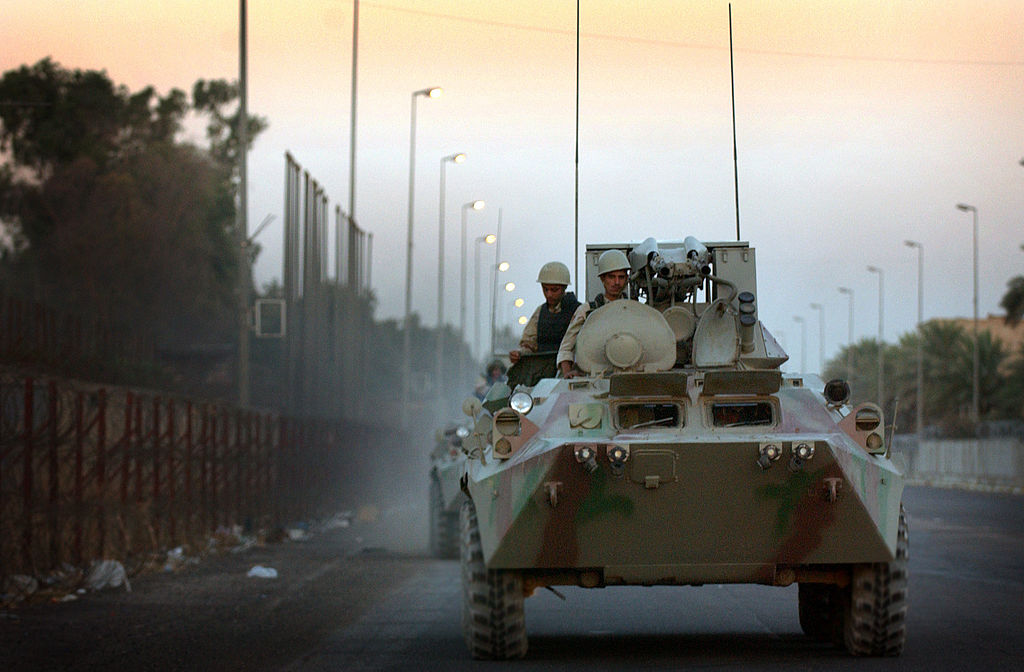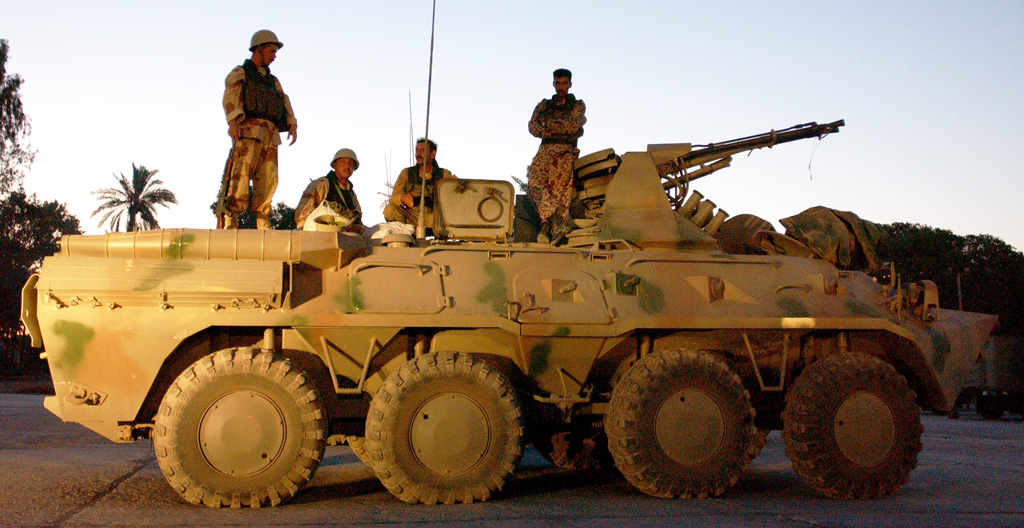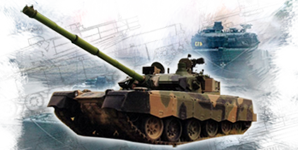 Modern Tanks
---
Modern MBTs posters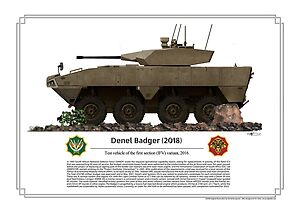 Denel Bagder (2018)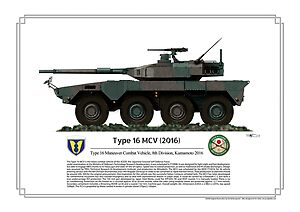 Type 16 MCV (2016)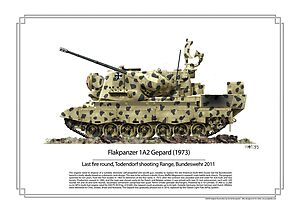 Gepard 1A2 last rounds 2011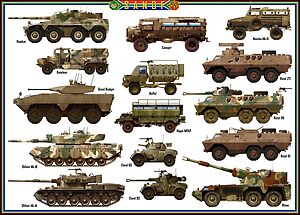 SANDF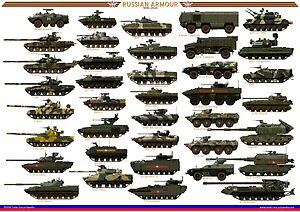 Russian AFVs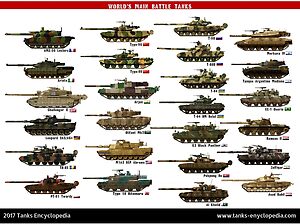 Main Battle Tanks