Mowag Roland, the 4x4 do it all vehicle
The future success of the
Mowag Piranha
was partly based on these families of 4x4 APCs and armored cars designed in the late 1950s and early 1960s by the company Mowag. The
Mowag Roland
was of the same generation as the
MR8
(Mowag Wotan). This vehicle was first thought of in 1960 and developed as a private venture for export until the first prototype was ready in 1963 to be tested. It was designed as a light APC/Riot vehicle with a relatively roomier rear compartment compared to the Wotan, but a lighter armament. However modularity allowed the vehicle to be used an armored ambulance, standard Army APC, riot and crowd control vehicle, but it was to be capable to launch rockets as well (future SANDF variant). After testing and an order from the Swiss cantonal police in 1964, the vehicle was exported chiefly to South America. It is still in service in most of these countries internal security forces.
Design
The Roland was the most compact armored vehicle built by Mowag by 1964. Its monocoque hull was made of welded rolled homogeneous steel with a simple sloped armor which divided the upper and lower part of the vehicle. There was also a front sloped section to deflect frontal hits. Thickness was about 8 mm, enough to protect against small arms fire and shrapnel. The driver is located in the center, front part of the body with a folding windshield and a roof hatch with three periscopic sights. He also had two side sights. The commander is located behind and manned the turret. The central compartment was reserved for 4 personal (security forces or infantry) and the engine was relegated to the rear left section. Access was granted by side doors and a back door, next to the engine/transmission compartment.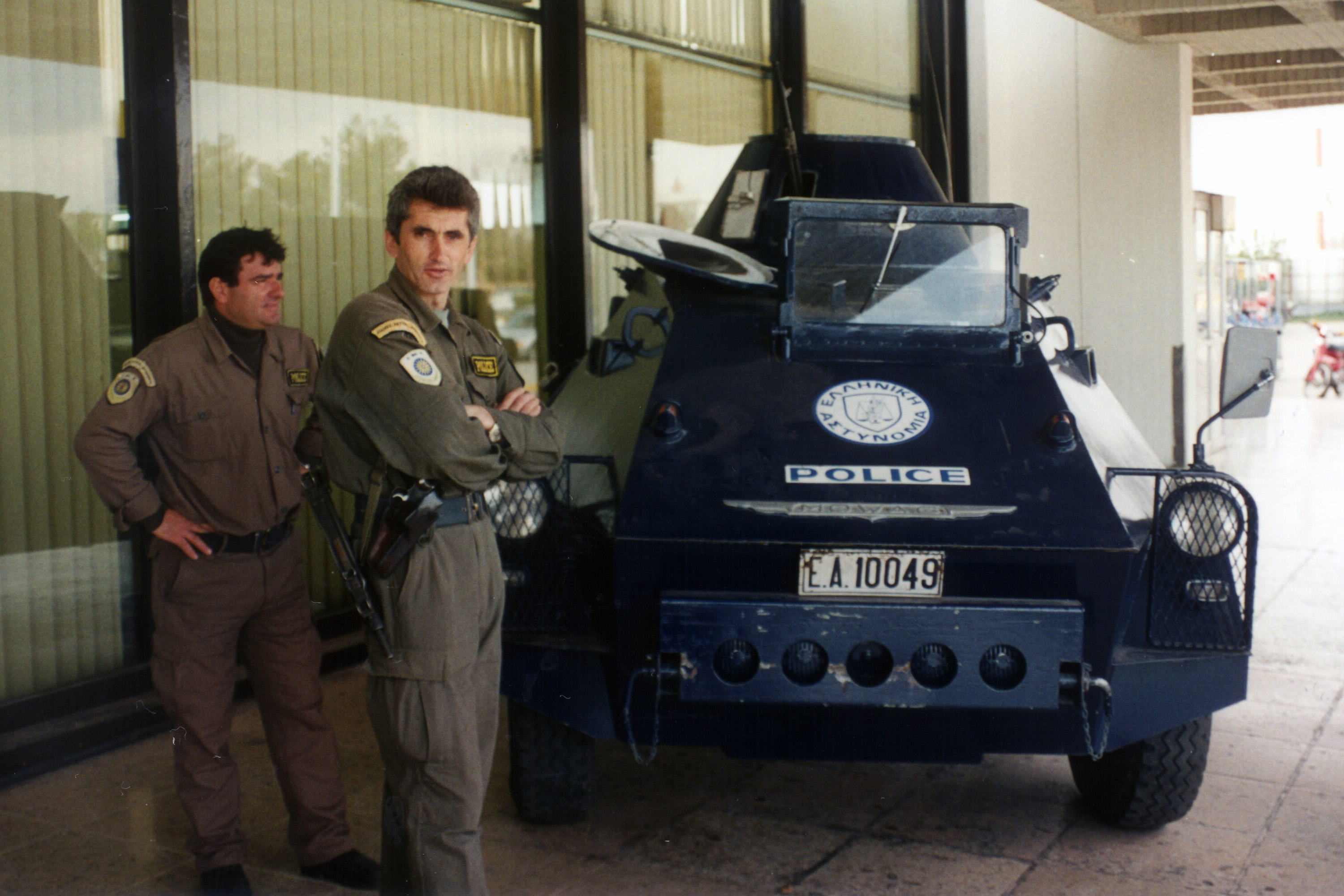 A Greek police Mowag Roland
The turret was relatively tall to be able to perform crowd control with a loudspeaker, equipped for the commander to stand or sit in its rotating basket. There was a sight and in some cases additional pistol ports. The standard armament was a cal.50 HMG or a cal.30 Browning, or M60, GMPG light machine guns. In some, remote controlled mounts were also provided. It was tailored for the customer in any case. The Roland was not amphibious nor NBC protected and did not receive automatic fire extinguishers or smoke dischargers. For mobility, the vehicle relies on a proven V 8 Chrysler (petrol) LA 318-3 which developed 160 hp and an NP 435 transmission with 4 forward and 1 reverse mechanical gears plus reduction gear. Later version received automatic transmissions. The vehicle is a true 4x4 with good cross country capabilities and can reach 100 km/h (62 mph) on road.
Variants
As a riot control vehicle, the standard equipment includes a dozer blade for clearing obstacles, hands-free speakers, recording cameras, siren, flashing beacons, while signal lights fixtures were often protected by hard mesh. Tyres could also be of a special run-flat type with teething extensions. A Mexican army version is equipped with five unguided rockets mounted on the turret (see photo references). Some countries like Argentina also only use the vehicle as a regular military APC.
The Mowag Grenadier
In 1967 Mowag started production of the Grenadier, a longer, roomier specialized APC which could carry seven equipped infantry plus the crew. These were also exported with some success and prepared the way for the first 4x4 Piranha which was later derived into the 6x6, 8x8 and even 10x10 vehicles. It was similar to the Roland but longer and heavier (7.8 tons, 5.32 x2.5 x1.9 m, V8 Chrysler LA 318-3, 700 km of autonomy). The Mowag Grenadier receives the same 20 mm armed turret than the Wotan (shared by the German Schuetzenpanzer "
Kürz
" and "
Lang
" IFVs) and two 80 mm unguided rocket launchers attached to the turret. It was also made fully amphibious, the motion when swimming being provided by a rear propeller and two rudders attached to the same axle than the steering wheels. The front nose section was also completely redesigned.
Service
Production lasted until 1980. The Swiss Rolands were used mostly by the various regional police department (now retired) and exported to Argentina, Bolivia, Chile, Ghana, Greece, Iraq, Liberia, Mexico, Peru and Sierra Leone. Most are still in service in these countries.
Links
The Roland on Wikipedia
Roland for sales (walkaround)
Mowag Grenadier
Mowag Roland specifications

Dimensions
4.73 x2.05 x2.1 m (186 x81 x83 in)
Total weight, battle ready
4.4 tons (9,700 lbs)
Crew
2+4 (driver, Cdr/gunner, 4 personnel)
Propulsion
V 8 Chrysler LA 318-3 160 hp
Suspension
4x4 independent coil springs
Speed (road)
100 km/h (62 mph)
Range
400 km (250 mi)
Armament
12.7 mm HMG, 8 or 7.62 mm LMGs
Armor
max. 8 mm (0.3 in)
Total production
500 in 1964-80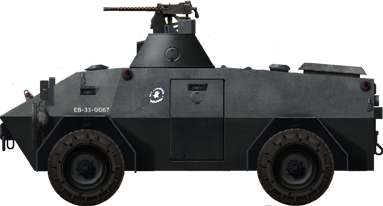 Mowag Roland of the Mexican logistic battalion.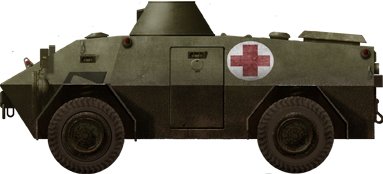 Roland ambulance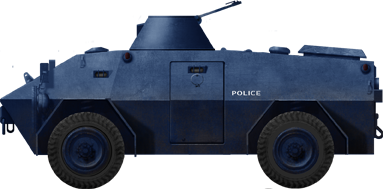 Mowag Roland, Police vehicle
Video: Roland at a Classic Car Show
Gallery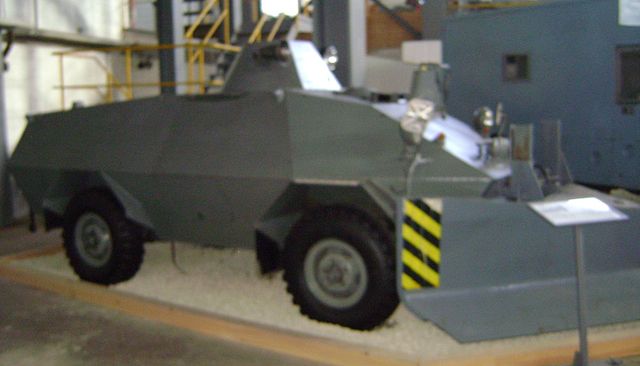 Kantonspolizei Bern vehicle (Swiss regional Police Dpt.) displayed since 1997 when it was retired from service at the Militärmuseum Full Switzerland, equipped with a V-shaped dozer blade for clearing barricades and obstacles on the road.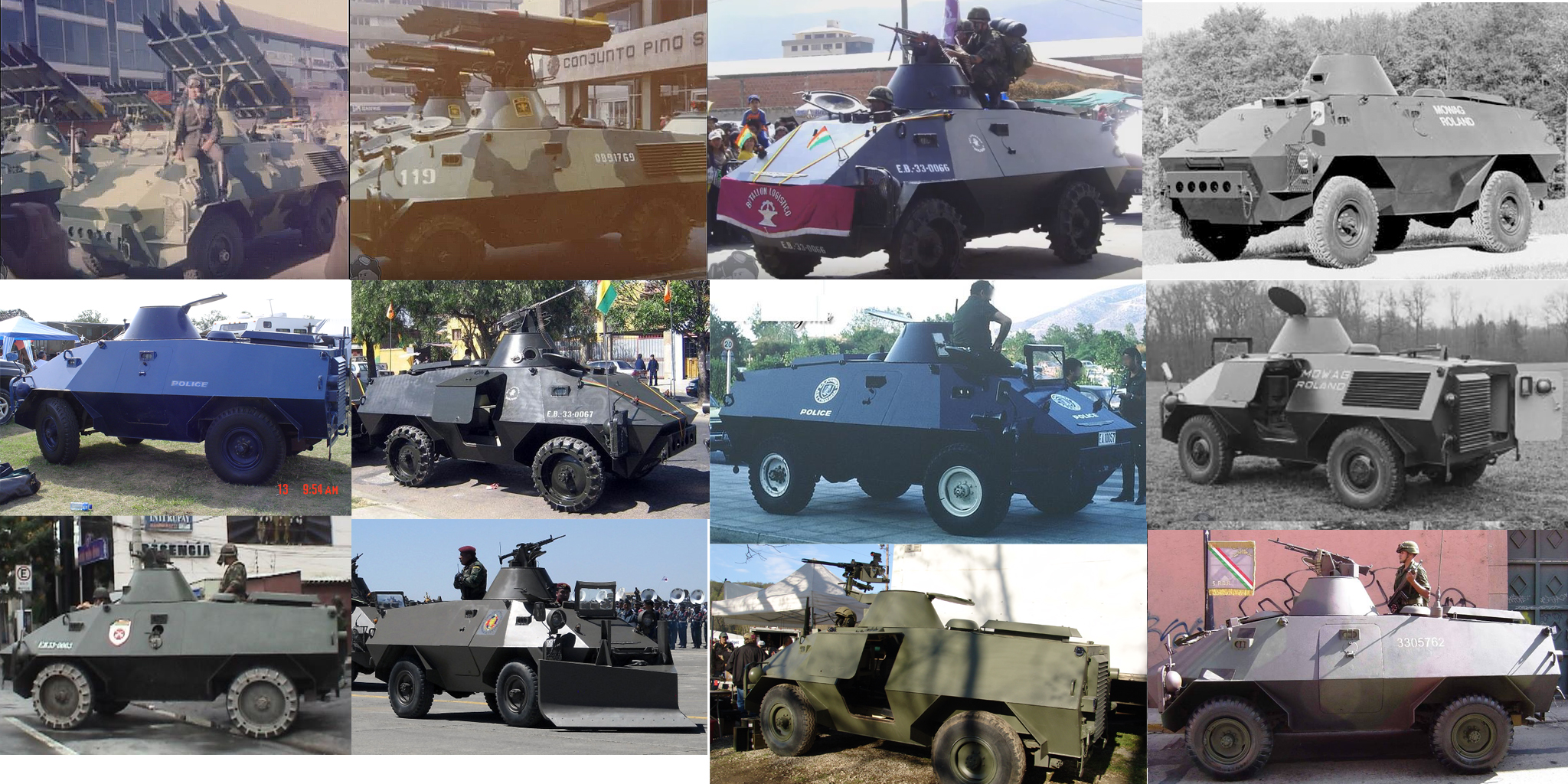 Various references of the Roland from the web.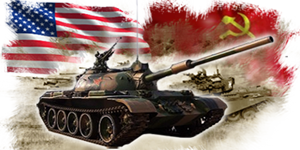 Cold War Tanks



































Cold war tanks posters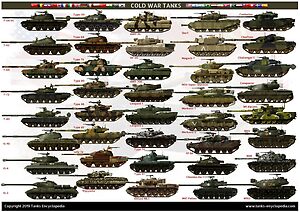 Cold War Main Battle Tanks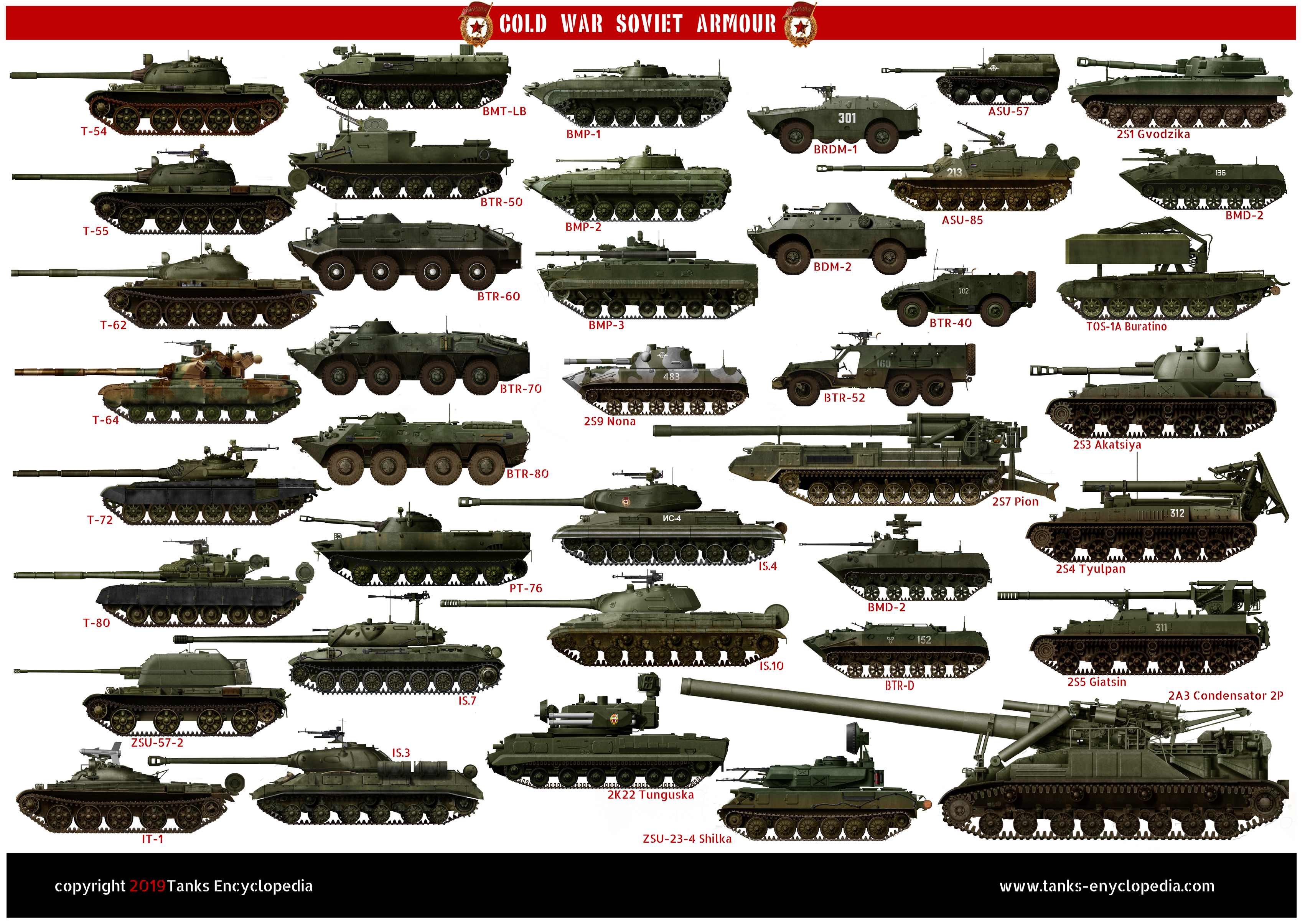 Cold War Soviet Army