Stridsvagn L-60 m/38,39,40
Light tank (1936-41) Sweden - 219 built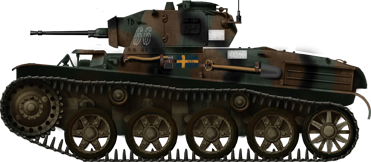 Blueprint: The Stridsvagn L-10 m/31
Before the Stridsvagn m/31 was first drawn by AB Landsverk, the only tanks in Swedish service were the post-WW1 German-built Stridsvagn m/21-29. However, the company almost went bankrupt, and was re-capitalized by German investors, who took 60% of the shares. Otto Merker was named chief engineer. Under his supervision, the successful L180 armored car family was built, as well as the Danish Pansarbil m/39 Lynx, and the L120, the only Norwegian tank. But the first real light tank, designed both for export and the Swedish army, was the L-20 m/31. The 31 stands for the year of completion, but the first trials only occurred in 1932.
This was an advanced design, with an entirely welded hull and a crew of 4, sufficient armor (8-24 mm/0.31-0.94 in), a top speed of 40 km/h (25 mph) and a well-balanced suspension (a forerunner of the torsion-bar system). The armament comprised a high-velocity, fast 37 mm (1.46 in) Bofors, with excellent armor piercing capabilities for the time, completed by two 0.303 (7.7 mm) Madsen machine-guns. Weighting 11.5 tons, measuring 5.20 m length, 2 and 2.22 width and height (17.06x6.56x7.28 ft), it was propelled by a Maybach DSO 8-cyl 150 bhp engine. This powerplant was deemed so unreliable, that after years of service in drilling tactics with the Swedish army, the three m/31s built were dug in as fixed border bunkers when the war began. The experience gained however was used in a new design, the L-60.
The L-60: First with a torsion-bar system suspension
Probably the most innovative tank in 1934, the Stridvagn m/34 (L-60) was the first equipped with a torsion-bar suspension system, an invention brought from Ferdinand Porsche. It was quite revolutionary for the time, providing a far smoother and efficient ride than the old leaf springs, and proved more reliable and sturdy than the Christie system. It was largely based on the previous L-10 m/31, and no less than ten versions were drawn before the first prototype was built. It was a light tank, but with larger front drive sprockets, four double road wheels of the same diameter as the idler wheel, and two return rollers. The hull was entirely welded.
The L-60 weighted only 7.9 tons, with light armor (15 mm/0.59 in max), and a 20 mm (0.79 in) Madsen QF autocannon, assisted by a single .303 (7.7 mm) Madsen machine-gun. It was propelled by a Bussing-Nag V8 cylinder 7.9 liter engine developing 150-160 bhp at 2500-2700 rpm. The first two were ordered by the Irish government, followed by a single prototype for Austria, and one for Hungary in 1937. A slightly revised, 8.5 ton heavt version entered service with the Swedish army, the M/38 S/I. 15 were ordered in 1937 and delivered between 1938 and 1939. Later, during the war, they received a second m/37-39 machine-gun in the turret mantlet.
Evolution: The Strv m/39
The Swedish Army ordered a better armed version from AB Landswerk in 1939. The factory designation was L-60C, with Otto Merker designing a revised gun mantlet and turret, to accommodate a Bofors 37 mm (1.46 in) gun with better armor-piercing capabilities. This new model had the army designation L-20 S/II m/39, and 20 were delivered in all until 1940. They had two coupled Madsen 8 mm (0.31 in) ksp m/36 machine-guns. Like the previous model, the crew comprised only three men. Top speed, with a Scania-Vabis 1664cc, 142hp engine, was 45 km/h (28 mph). During the war they received additional welded armor, up to 50 mm (1.97 in) on the glacis and turret mantlet. Fuel capacity was 240 liters.
War production: The Strv m/40L and m/40K
Wartime evolution dictated many changes in armor and storage facilities. These came along with a longer hull (10 cm/4 in longer) and a weight nearing 9.11 tons, and even 9.36 tons with the additional 50 mm (1.97 in) appliqué welded armor. The turret was modified with a new mantlet, side hatches and a commander cupola. The armament was still a Bofors 37 mm (1.46 in) m/38 coupled with twin Madsen Ksp M/36 8 mm (0.31 in) machine-guns. The vehicle received the factory designation L-60D. The suspension remained unchanged. Fuel consumption was 10-12 liters/mile, and up to 20-24 on rough terrain. The Stridsvagn m/40L (which stands for "Landsverk"), or L-60 S/III, was produced until late 1941, 100 units being delivered in all. A single prototype, largely upgraded, the S/IV, was a 12 ton model, equipped with a 180 bhp Scania-Vabis engine and three machine-guns. The third was placed in the frontal glacis.
The project never materialized, and the production shifted to the new S/V, or L-40K, which stands for "Karlsverk", the second builder. Instead of receiving appliqué armor, this model was directly fitted with a frontal and turret armor of 50 mm (1.97 in), although most of the tank remained lightly protected. The turret roof and hull bottom were just 4 mm (0.16 in) thick. To cope with the additional weight, which rose to 10.9 tons, a new Scania-Vabis 160 bhp engine was installed. Dimensions also increased to 5.97 m in lenght, 2.08 m in width and it stood 2.13 m high (19.6x6.82x7 ft). The twin machine-gun was also upgraded to the m/39 model. 80 were ordered in 1942 and delivered until 1944 by Karlstads Mekaniska Verkstad, a sub-contractor of AB Landswerk. It was also involved in other projects, like the medium tank m/41.
Exports and influence
Ireland
received two L-60s of the first model. The second arrived in 1937. They formed the backbone of the Irish armored force along with a few Vickers D models, in the 2nd Armoured Squadron, before and during WW2 and well until 1960. Specifications included a Bussing-Nag V8 7.9L 160 bhp engine and light armor. One of these survived and is now exposed at the National Museum of Ireland, Collins Barracks (Dublin).
Austria
also received a single L-60 for trials (n°49), originally ordered in 1936. It was shown and widely tested, but lost due to an accidental engine fire.
Hungary
ordered a single L-60 and the licence to built more at Sexe. Env. Staatliche Eisen and Stahl-und Maschinenfabriken (together with a modified L-62). The final design gave birth to the Toldi, the most prolific Hungarian tank of WW2. The L-60 torsion-bar suspension was largely influential to German (notably the Panther, which used this system to its best best) and Russian designs.
The L-60 in service during World War Two
Fact is that Sweden remained neutral during WW2, and had sufficient provisions of men, armor and tanks to prevent any hostile action from either the Soviets in the east or the Germans in the west. Total L-60 tank force was 215 units, added to 219 m/41 and 282 m/42 medium tanks in 1945. The Stridvagn m/40 also served as a basis of an AA version SPG, the Luftvärnskanonvagn L-62 Anti II, originally developed for Finland, but which was also produced by Hungary as the 40M Nimrod.
Postwar service
Twenty L-60s were sold by Sweden to the Dominican Republic in 1960. They had been refitted and modernized, and took part in offensive actions following the Dominican Civil War in April 1965. The rebels, backed by a US Marines force, clashed with some Dominican regular army tanks, ending with three L-60s being destroyed by AT fire, M50 Ontos and M48 Patton tanks. The remaining twelve were later modernized to US standards, and remained in service until 2002.
Links about the Stridsvagn L-60
The Stridvagn L-60 m/38-40 on Wikipedia
---
L-60 M/40L specifications
Dimensions (L-w-h)
4.80 x 2.07 x 2.05 m (15 x 6.9 x 6.8 ft)
Total weight, battle ready
9.11 tons
Crew
3
Propulsion
Scania-Vabis V8, 1664 cc, 145 bhp
Top speed
45 km/h (28 mph)
Range
270 km (168 mi)
Armament
Main: Bofors 37 mm (1.46 in) m/38 gun
Secondary: 2x Madsen cal.303 machine-guns
Armor
From 5 to 50 mm (0.2-1.97 in)
Total production (all types)
219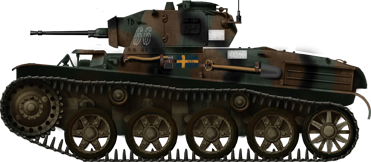 Swedish Stridvagn L-60 M/38, factory designation L-60A (armed with a 20 mm/0.79 in gun), army designation L-60 S/I. This was the first model built for the Swedish army, delivered in 1937-39.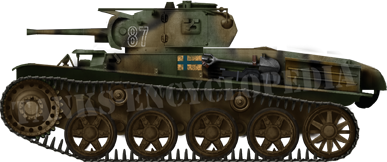 Stridvagn L-60 S/II m/39 (factory designation L-60C) armed with the 37 mm (1.46 in) Bofors, new mantlet with added armor, and twin 8 mm (0.31 in) ksp m/39 machine-guns.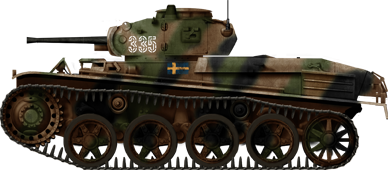 Stridvagn L-60 m/40L (L-60D), or S/III. These improved versions formed the bulk of the production, with 100 delivered until 1941.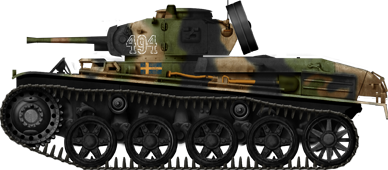 Stridvagn L-60 m/40K (L-60D), army designation S/V. Karlsverk produced some 80 of these tanks until 1944.
Stridsvagn L-60 gallery
Swedish Stridsvagn m/40K, the last version of the L-60, at the Hässlehoms Museum, near a Volvo armored truck.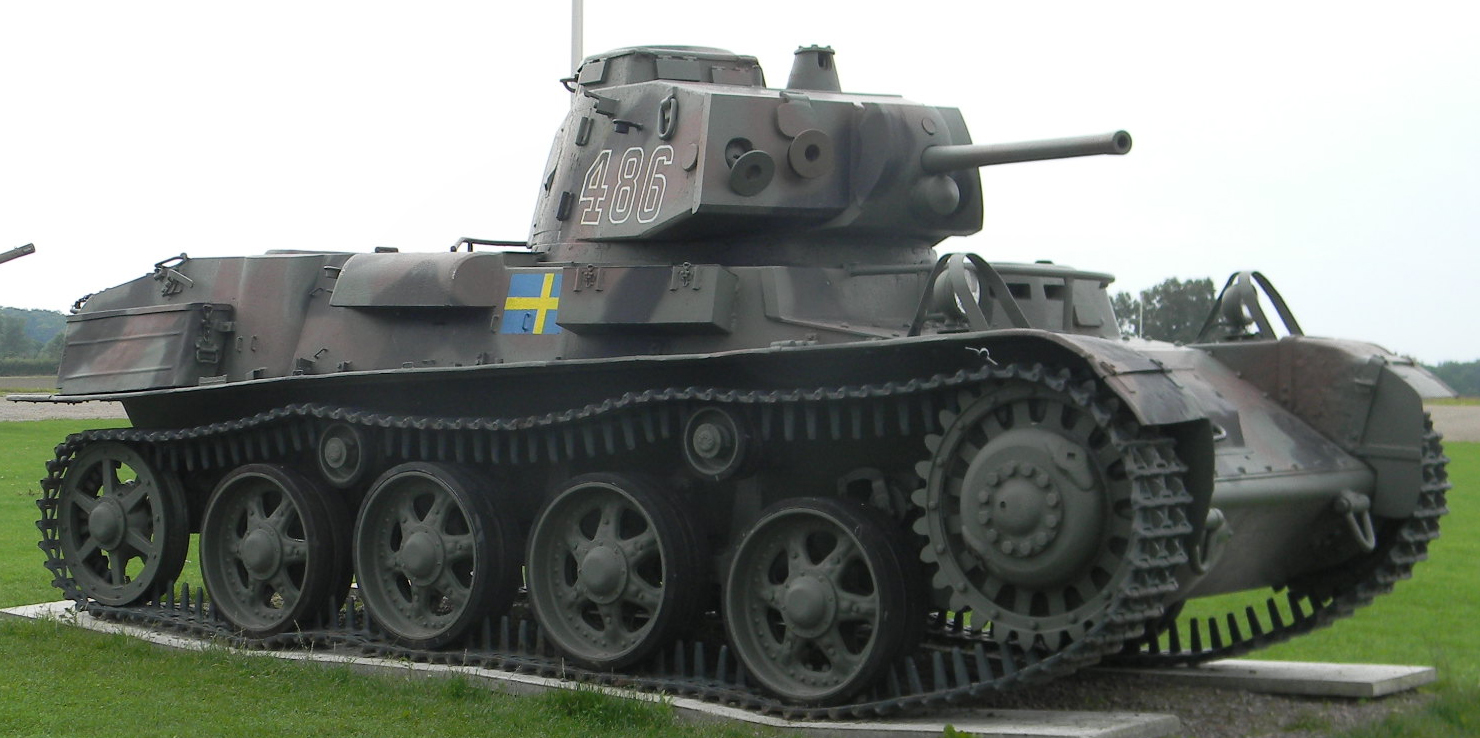 Stridsvagn m/40 on static display at Beredskapsmuseet (Helsingborg) - Credits: Wikipedia commons, Koster.
Stridsvagn m/38, likely with a fording mast for tests.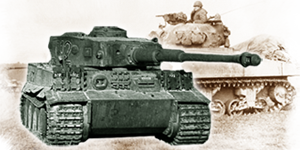 WW2 Tanks
---
WW2 tanks posters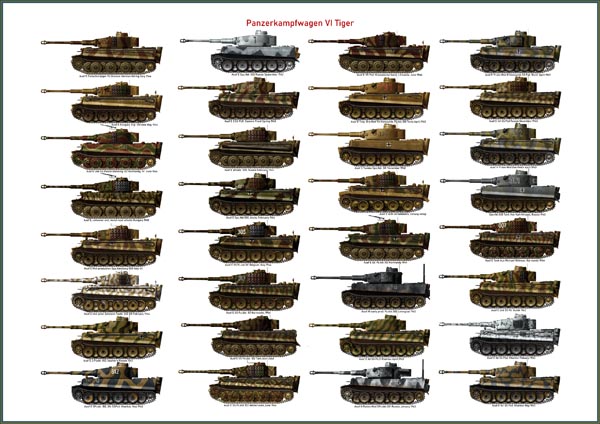 All Tiger tanks liveries.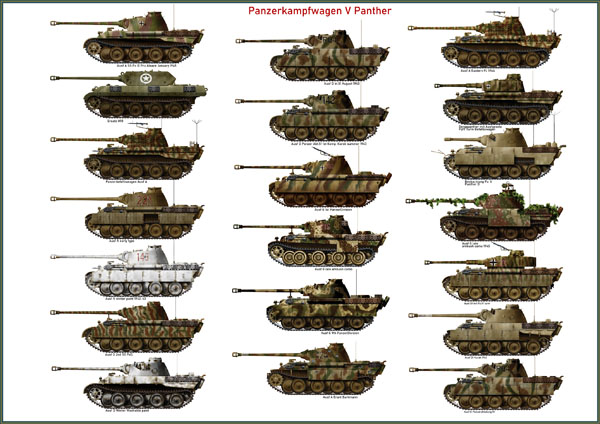 Panther liveries and variants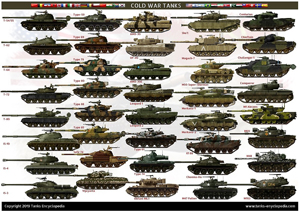 WW2 Armour - All tanks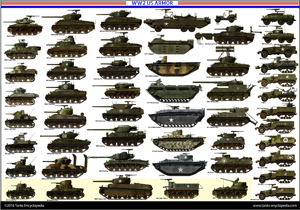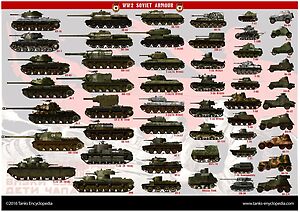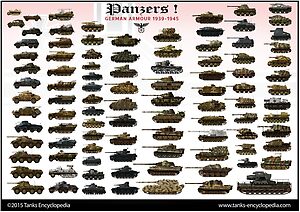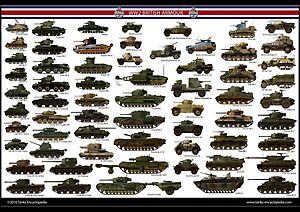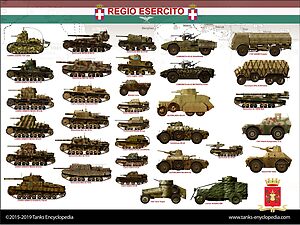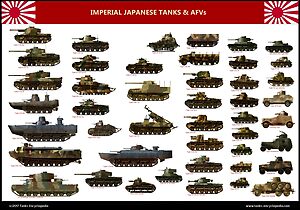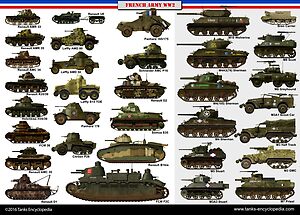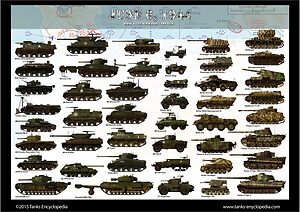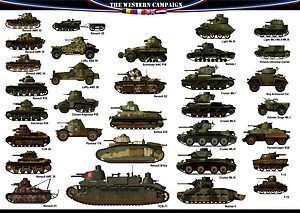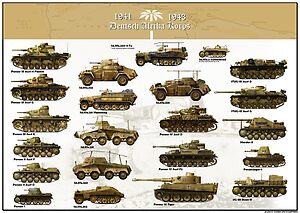 Tanks aces and single tanks series