A new concept of airborne IFV
The Infantry Fighting Vehicle concept reunites the advantages of an APC with those of a fighting vehicle, able to take on soft skin targets as well as other armored vehicles. However, the "jack of all trades" was often heavy, due to the compromises between contradictory duties. In the Soviet Union, traditional view on airborne warfare inherited from the "deep battle" concept, spawned several generations of airborne vehicles which weight followed the increase in capacity of modern air carriers. At the end, the 1960s generation of airborne fighting vehicles could be and had to be more versatile, thanks to increasing size and capabilities. The BMD-1 was the first of this kind, the equivalent of the prolific
BMP family
on the ground, but tailored for airborne warfare.
Concept
The Boyevaya Mashina Desanta (Боевая Машина Десанта, or "Combat Vehicle of the Airborne") was in practice a reduced BMP, with its overall weight kept as low as possible. Tactically it was designed to assume the exact mirroring duties of the BMP for the regular infantry divisions. The BMD was also the result of a change of international policy resulting in the strategic reflection led after the Cuban missile crisis, in order to surpass the sphere of Soviet influence. It was decided to give the VDV (Soviet airborne forces) a world stage projection capability, and the BMD was to help the paratroopers dealing with armored forces. It was designed even before the BMP-1 entered service in 1966, and developed in parallel. It was tailored for the Antonov An-12 cargo bay, that only accepted vehicles up to 7-8 tons. The Volgograd Tractor Factory was in charge of the project, named Ob'yekt 915, a reduced version of the Ob'yekt 914 (BMP-1) in 1965. Trials began in 1967 at the Volgograd Tractor Plant and a small testing production was ordered the next year. It passed a new serie of official tests and was eventually commissioned on 14 April 1969, and mass-produced until 1987 to over 3,000 vehicles.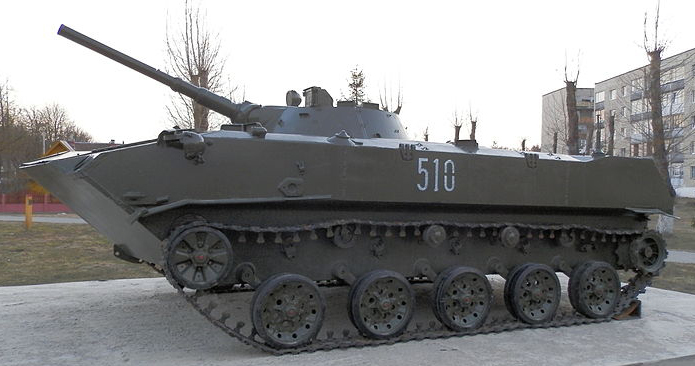 BMD-1 exposed at a VDV base memorial.
Design
In short, the Object 915 was smaller, had a lighter aluminum armor, but retaining the 73 mm 2A28 "Grom" low-pressure smoothbore, short-recoil, semi-automatic main gun which can deal with most armored vehicles but MBTs. However, compromises led to a much smaller infantry capacity. Specifications indeed included being secured to a pallet and parachute-dropped from cargo planes. Concepts based the design on the earlier
PT-76
and that was reflected in the unusual configuration for an IFV. Indeed the driving compartment was followed by a fighting & troop compartment, and the engine. So in order to mount and dismount the vehicle, the paratroopers had to climb the vehicle and access via the roof hatches, exposed to enemy fire. A far less secured position than from exiting through rear doors. The aluminum-alloys hull was protected as follows: 26–33 mm on the turret gun mantlet, 13, 19, and 23 mm on the turret front, sides and rear, and 10-15 mm on the hull. In effect, it was barely protected only against heavy MG rounds.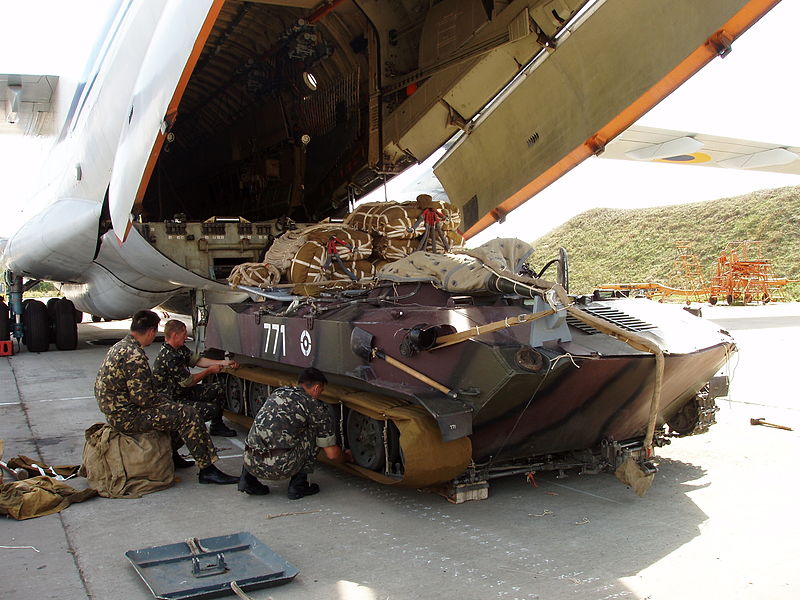 Preparation of a BMD-1 before being loaded into the cargo bay of an IL-76, Militopol airfield, September 19, 2006.
To the crew of four (driver, commander, gunner and bow machine gunner) and three infantrymen in the cramped troop compartment. The driver was located in the center-front of the vehicle with a hatch above him, that opened by rotating it to the right. He had three periscope vision blocks, the center being shifted for a night vision device, or an extended periscope for swimming with the trim vane erected. At his left was seated the commander, provided with a rotatable hatch that has a periscope, outer environment observation device and an R-123 radio set.
He also operated the left bow machine gun. The right bow MG was operated by one of the infantrymen carried, sitting on the driver's right hand side. The BMD used the same turret as the BMP, the gunner was therefore seated on its left and has the same equipment. In addition to the gun, the turret was equipped to launch an ATGM of the 9M range missiles. In addition to the one place on the gun ramp, two were stored inside.
For mobility, the BMD was given a 5D-20 V6, four stroke, liquid cooled, 15.9 litre diesel engine. It provided 241 hp (180 kW) at 2,600 rpm, and a power/weight ratio of 32.1 hp/tonne (24 kW/tonne) or 18.1 hp/tonne (13.5 kW/tonne) when fully loaded with equipments. It was coupled with a manual gearbox with five forward gears and one reverse gear. The hull rested on a set of five tailored small and light stamped all-metal roadwheels, and four return rollers, with the drive sprockets at the rear and idler/tensioners at the front. The roadwheels reposed on hydraulic independent torsion-bar units with shock absorbers. This innovative system helped the tank to absorb the massive impact of the parachute drop, but also to lower the hull (Adjustable ground clearance from 100 mm to 450 mm) in order to conceal it from the enemy observers.
The hull was NBC protected and also amphibious: It can swim after switching on the two electric bilge pumps (and a manual bilge pump in backup), erecting the two piece trim vane and the driver's raised periscope. Steering was allowed by two hydrojets (rear for propulsion, sides for direction, all with orientable lids to direct of even reverse the thrust). Tracks had 23 cm wide links, providing a ground pressure of 0.57 kg/cm² and field performances showed it can climb 0.8 meter high vertical obstacles, cross 1.6 meter wide trenches stayed stable on 30% side slopes or climb 60% gradients.
Equipments includes a Gpk-S9 gyro-compass, an engine pre-heater, TDA smoke generators, an FTP-100M NBC lining and overpressure, R-123 transreceiver and R-124 intercom plus a centralized automatic fire-extinguishing system.
Variants
The original Object 915 had a dome-shaped NBC filter intake on the rooftop right hand side. During production, unmarked variants included replacement of the main gun by a 30 mm autocannon, or the AGS-17 "Plamya" automatic grenade launcher. There was a conversion into a mortar carrier, another with a turret-mounted 2B9 Vasilek mortar, and a self-propelled multiple rocket launcher version (small box-like 12×80 mm rocket launcher).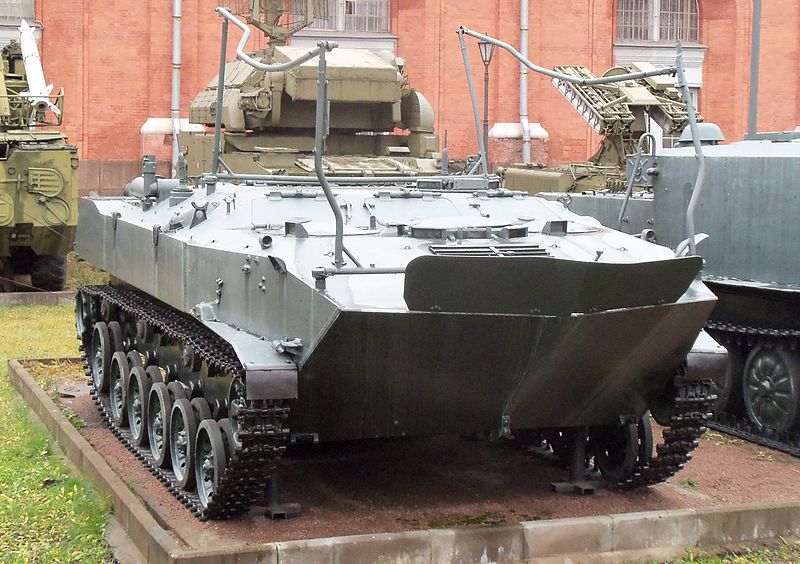 Command vehicle BMD-1KSH Forty. Military Historical Museum of Artillery, Engineers and Signal Corps. November 24, 2012
BMD-1K
The command version, with a R-126 and R-107 transceivers, two Clothes Rail antennas and generator.
BMD-1P (1977)
Modernization program with a pintle-mounted 9P135M-1 ATGM launcher for 9M113 "Konkurs" (AT-5 Spandrel), 9M113M "Konkurs-M" (AT-5B Spandrel B), 9M111 "Fagot" (AT-4 Spigot) and 9M111-2 "Fagot" (AT-4B Spigot B) ATGMs, which Entered service in 1977.
BMD-1M
Second modernization program with turret rear smoke grenade launchers, improved ventilation and better road wheels. Following the fall of the USSR, Russia retrofitted its BMDs to the BMD-2 standard (TKB-799 "Kliver" one-man turret with a missile pod for a 9M133 Kornet, and 30 mm 2A72 multipurpose autocannon). Some Belarus BMDs were fitted a 2A42 Cobra overhead mount modular one-man turret.
Derivatives
The BMD-2 (1980) characterized by a one-man turret armed with a stabilized 30 mm 2A42 autocannon, modernized ATGM and SACLOS. The BTR-D (1973) airborne APC derived from the BMD-1, but lengthened, can transport 10 infantrymen.
The BMD-1 in action
For tactical deployment, VDV's IFVs like the BMD-1 could be deployed by An-12, An-22, Il-76, An-124 airplanes and Mi-6 and Mi-26 helicopters. However initial deployments with the MKS-350-9 multi-canopy parachute proved extremely problematic at the beginning (para-dropped without the crew) and later corrected. At the same time, the PRSM-915 rocket system allowed a much slower rate of descent in the last meters. Crewmen were also given a radio location device to pinpoint the location of their vehicle.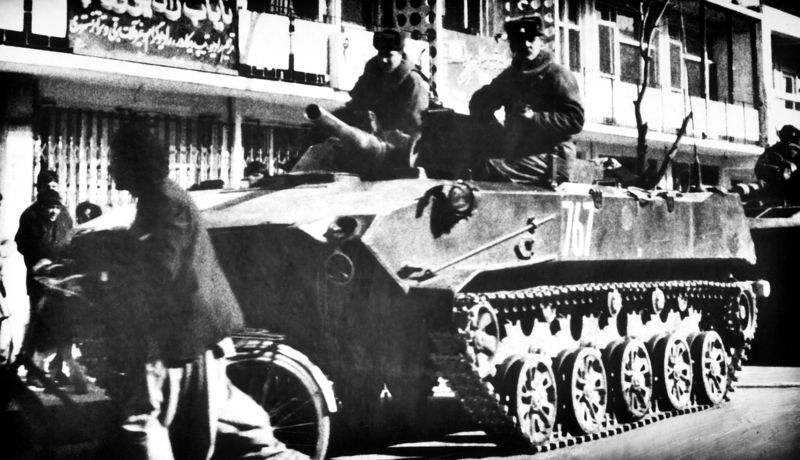 BMD-1 in Afghanistan, 1986.
Surnumerary BMD-1s were exported to many of countries before the fall of the USSR, to Cuba, Angola, India (unknown), Iran (200), and Iraq (10 destroyed/scrapped). Some of these countries still uses these. After the fall of the USSR, Russia had about About 105 modernized vehicles in active service vs 2,400 in storage, but also Armenia (10), Azerbaidjan (41), Belarus (150), Moldova (44), Ukraine (61), and Uzbekistan (120). Still operational in most countries today.
Operational history includes the Angolan war (from the 1980s), Ogaden war in Somaliland (1975), with Cuban BMDs, Afghanistan (many losses by mines and RPGs), with the 103rd Guards Airborne Division and 345th Separate Parachute Regiment, and the 56th Air Assault Brigade seizing critical points at the outbreak of the war. In Iraq (1990 and 2003) the few BMDs available saw action were rapidly destroyed, the remainder scrapped. Some Russian BMDs from the KFOR and SFOR intervened in the Yugoslavian conflict in the 1990s. More recently, some saw action in the Second Chechen War, and Russia-Georgia War in 2008 (104th Airborne Assault Regiment of the 76th Guards Air Assault Division assaulted Georgian forces in South Ossetia). In 2014, experts alleged the use of BMD-1P/M in the Donbass both from the Ukrainian and separatists sides; notably at the siege of Sloviansk.
BMD-1 related links
The BMD-1 on Wikipedia
BMD-1 specifications

Dimensions (L-w-h)
5.41 x 2.53 x 1.97 m (17.7 x 8.3 x 6.46 in)
Total weight, battle ready
8.3 Tonnes (27,000 lbs)
Crew
6 (Driver, Gunner, Cdr, MG gunner and 2 infantry)
Propulsion
5D-20 V6 diesel 241 hp (180 kW) P/w 32.1 hp/t
Suspensions
Hydraulic independent torsion-bar
Speed (road/offroad/water)
80/45/10 kph (49/28/6 mph)
Range (road/water)
600/116 km (372/71 mi)
Armament
Main: 73 mm 2A28 "Grom" (40 rds) Sec. ATGM launcher (3x 9M14M/9M113/9M111M) Sec. 2x 7.62 mm PKT coaxial & bow MGs (6,000 rds)
Armor
6 to 33 mm (0.2-1.3 in)
Total production
Approx. 3,000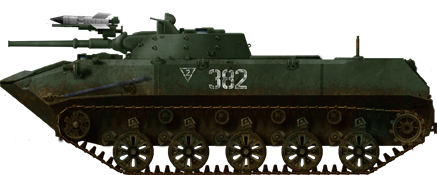 BMD-1, early production, 1969. The first were built with a magnesium alloy hull, quickly replaced by aluminium for production as it was shown that the latter was prone to burn furiously.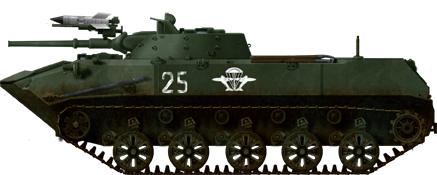 BMD-1 of the VDV in the 1970s. In addition to the main gun, bow machine guns and ATGMs, this IFV had three firing ports, from which can be fired RPG-7 or 16, RPKS light MGs and five AKMS assault rifles.

BMD-1 being prepared for a pallet jump from a Ll-76.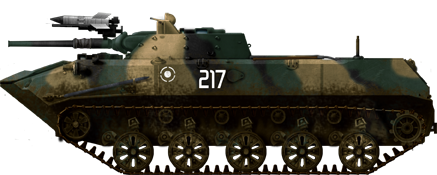 Camouflaged BMD-1 of an unknown VDV, 1980s.

Late type BMD-1M in parade colors

Camouflaged modern BMD-1P, 1980s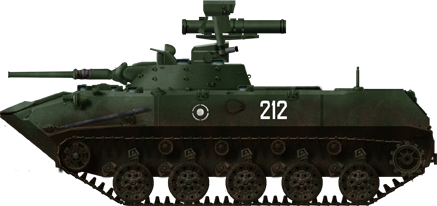 Modernized BMD-1P with a pintle-mounted 9M111 "Fagot" ATGM (NATO AT-4 Spigot)

Russian BMD-1M of the KFOR in Kosovo, 1999.

Iraqi BMD-1M, 1990. Only ten were acquired but apparently the suvivors of both 1990 and 2003 wars were scrapped.

Ukrainian BMD-1M as of today (around 60 in service). Notice the digital camouflage.

Azerbaidjani BMD-1 with a grey-based 3-tone camo (around 41 in service).

Indian BMD-1M, pending modernization (around 600 in service).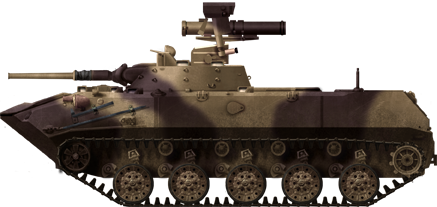 Iranian BMD-1P.

Belarus army BMD-1M with one-man 2A42 Cobra turret as of 2014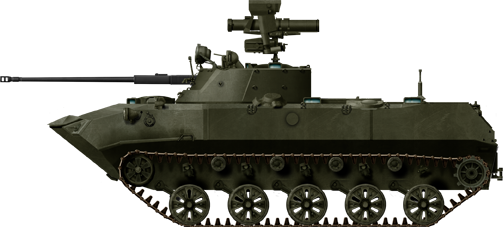 BMD-2, the replacement airborne tank (1985)
Gallery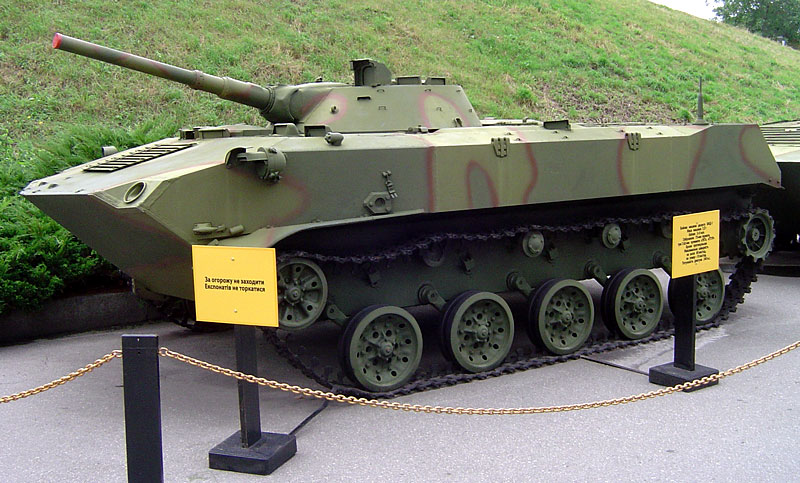 BMD-1 on display at the great patriotic war musem in Kiev.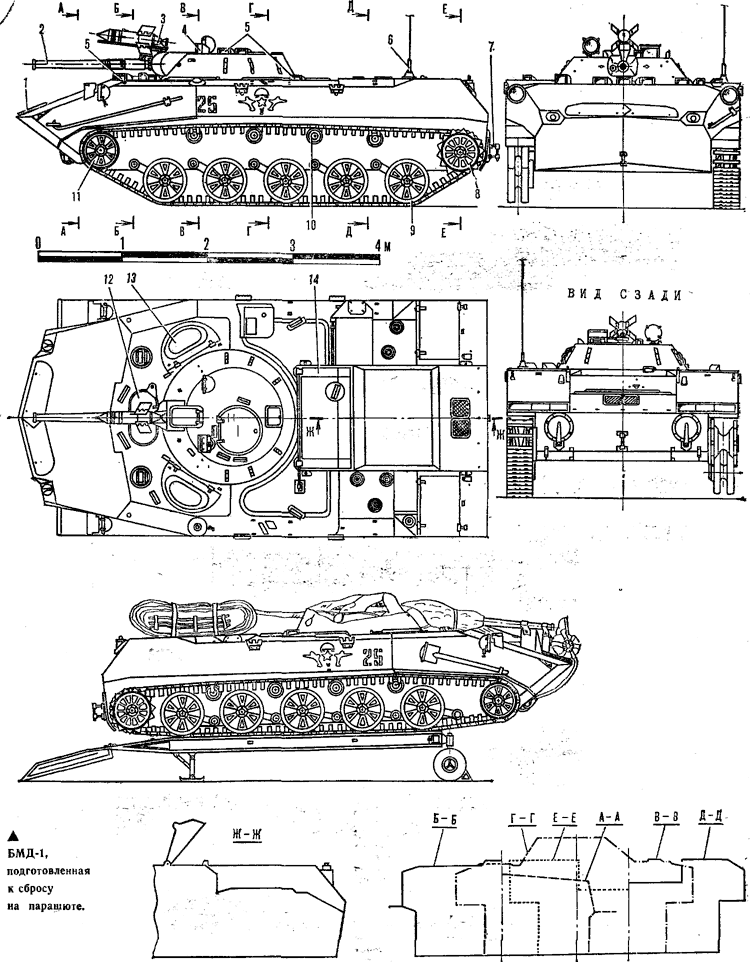 Russian blueprint of the BMD-1 with a paradrop configuration scheme.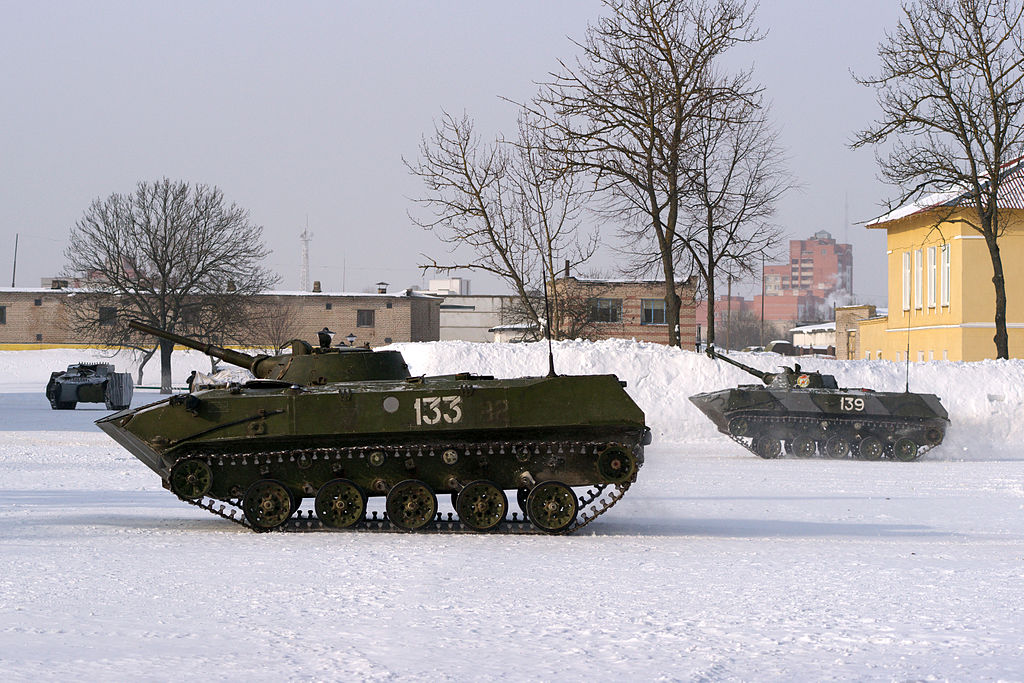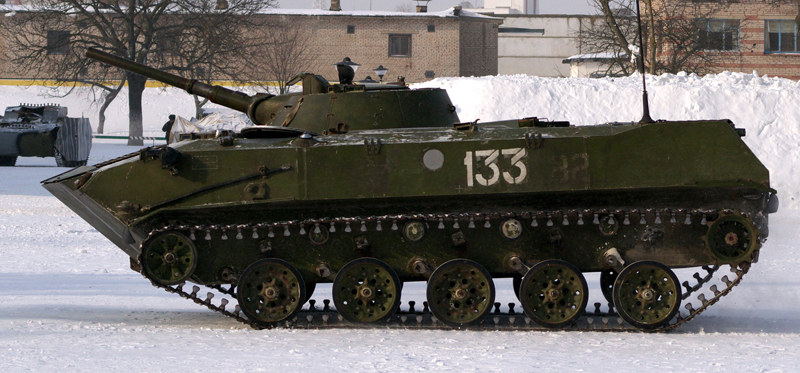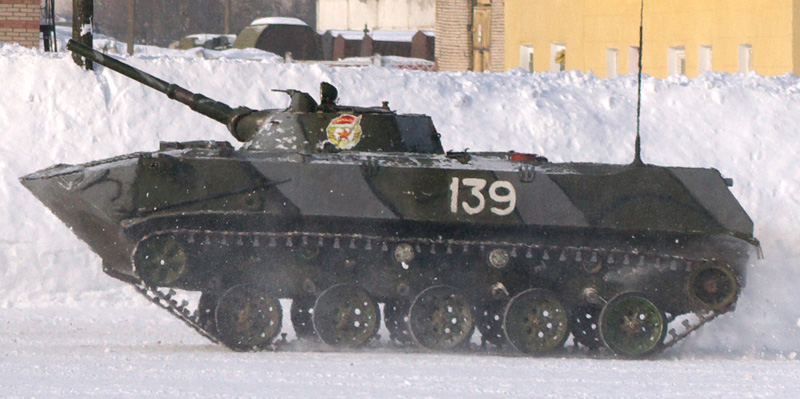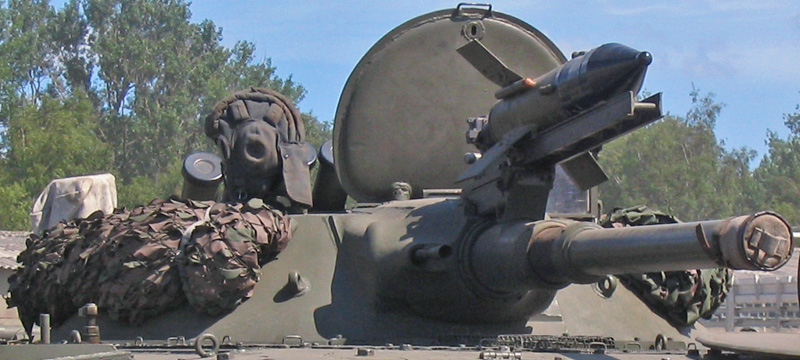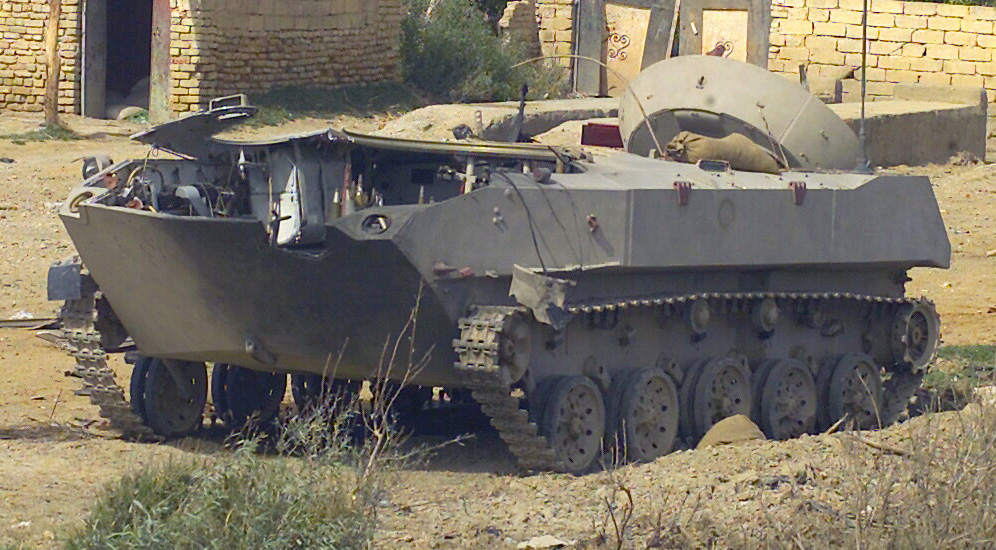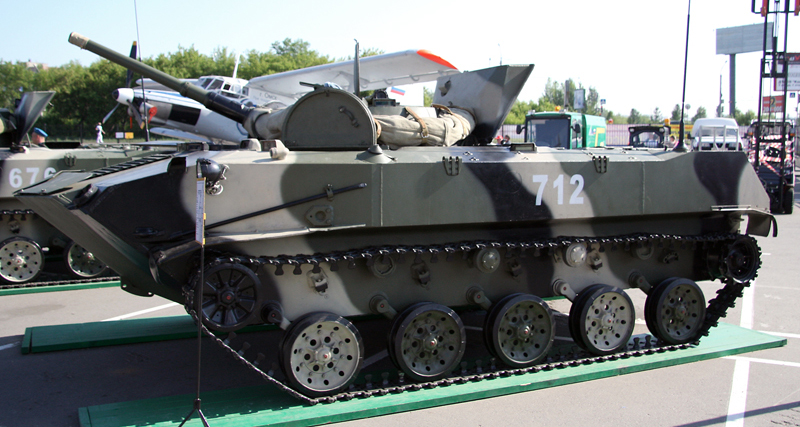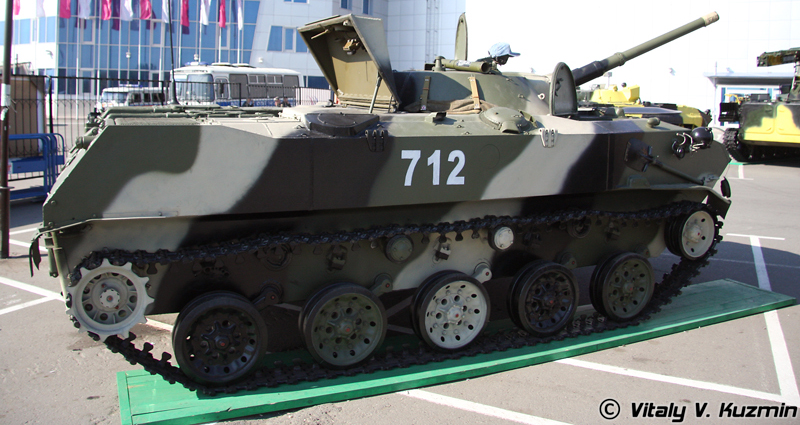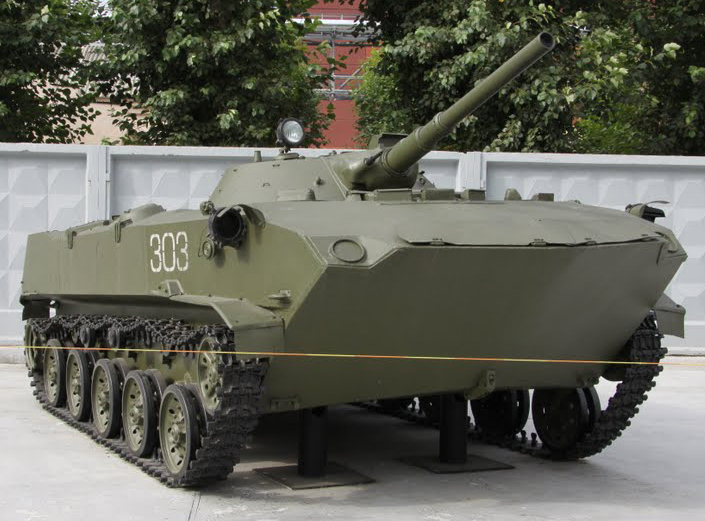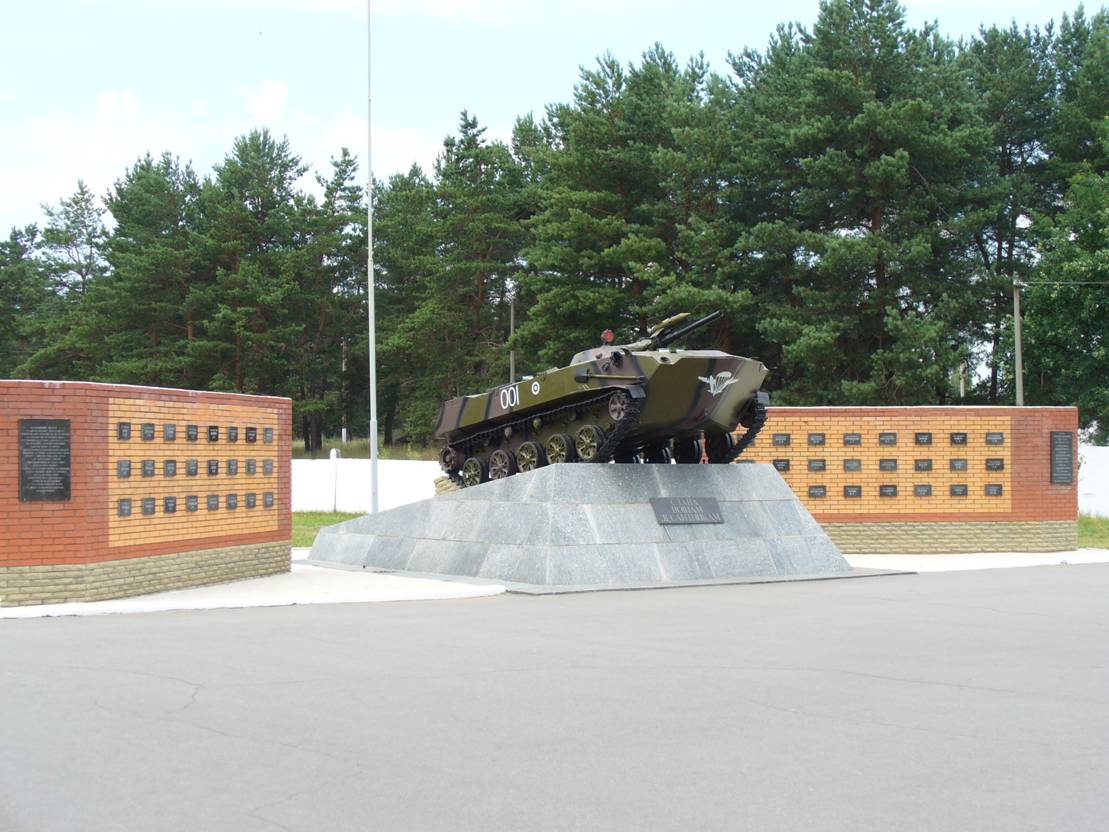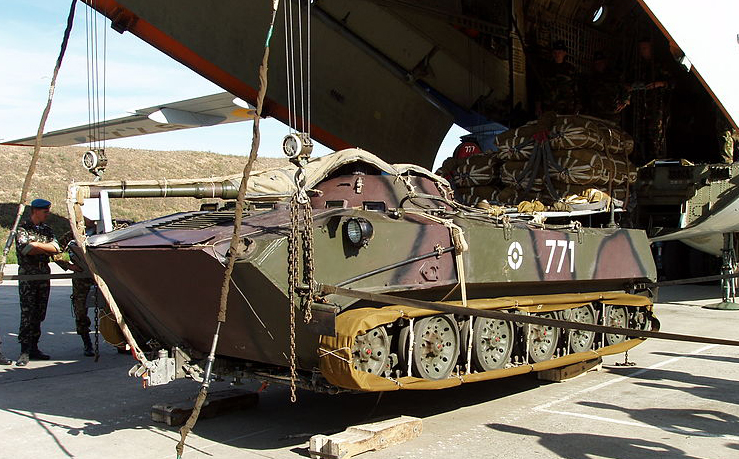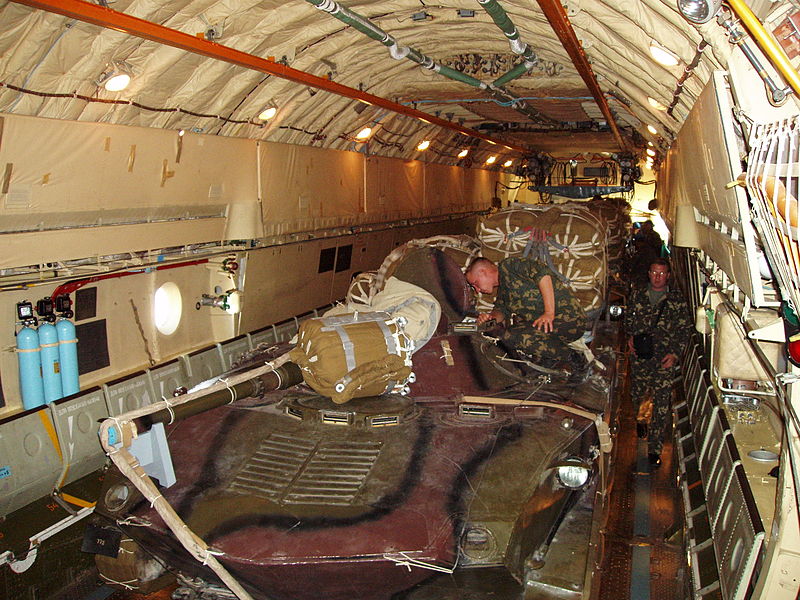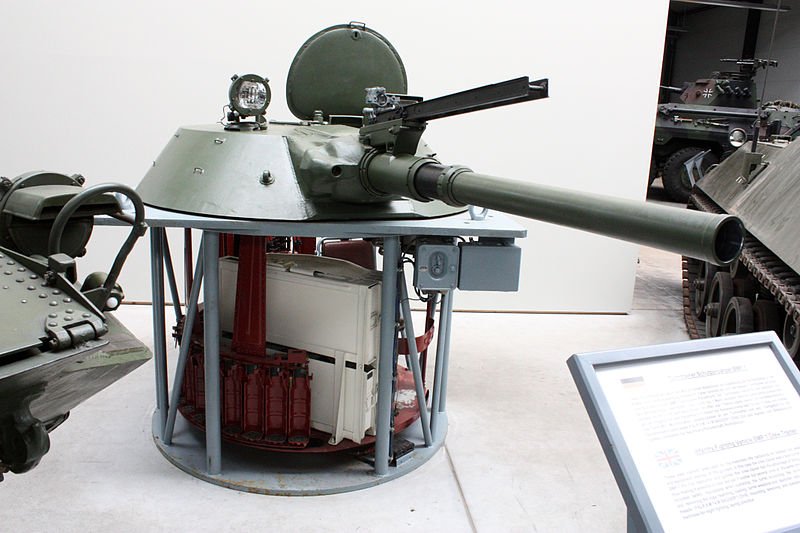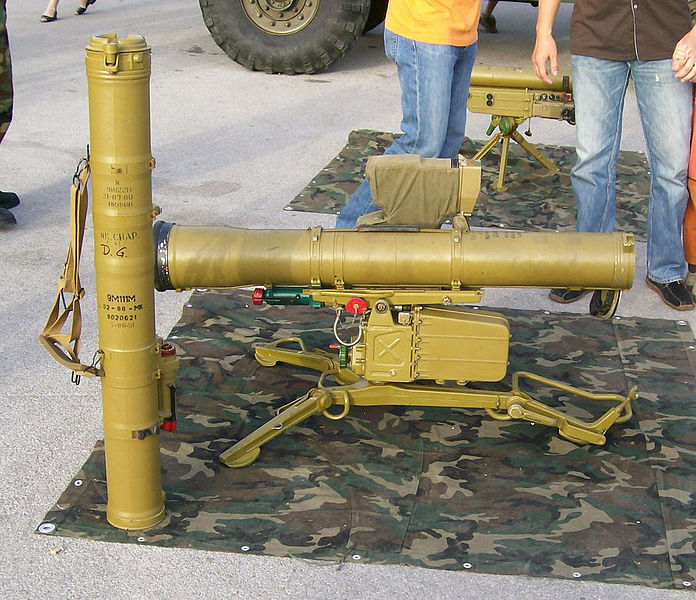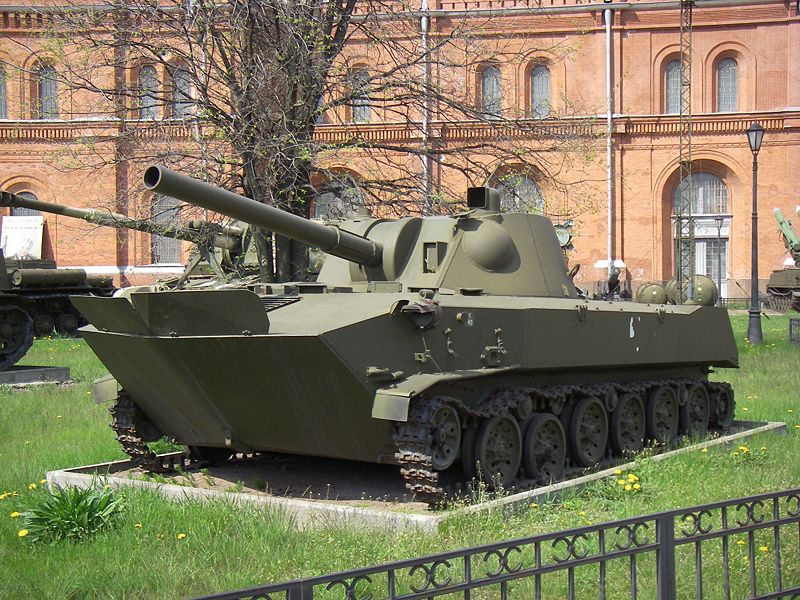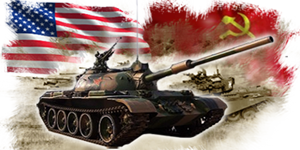 Cold War Tanks



































---
Cold war tanks posters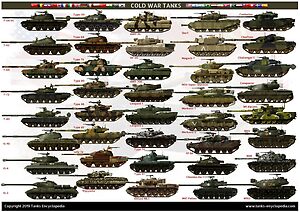 Cold War Main Battle Tanks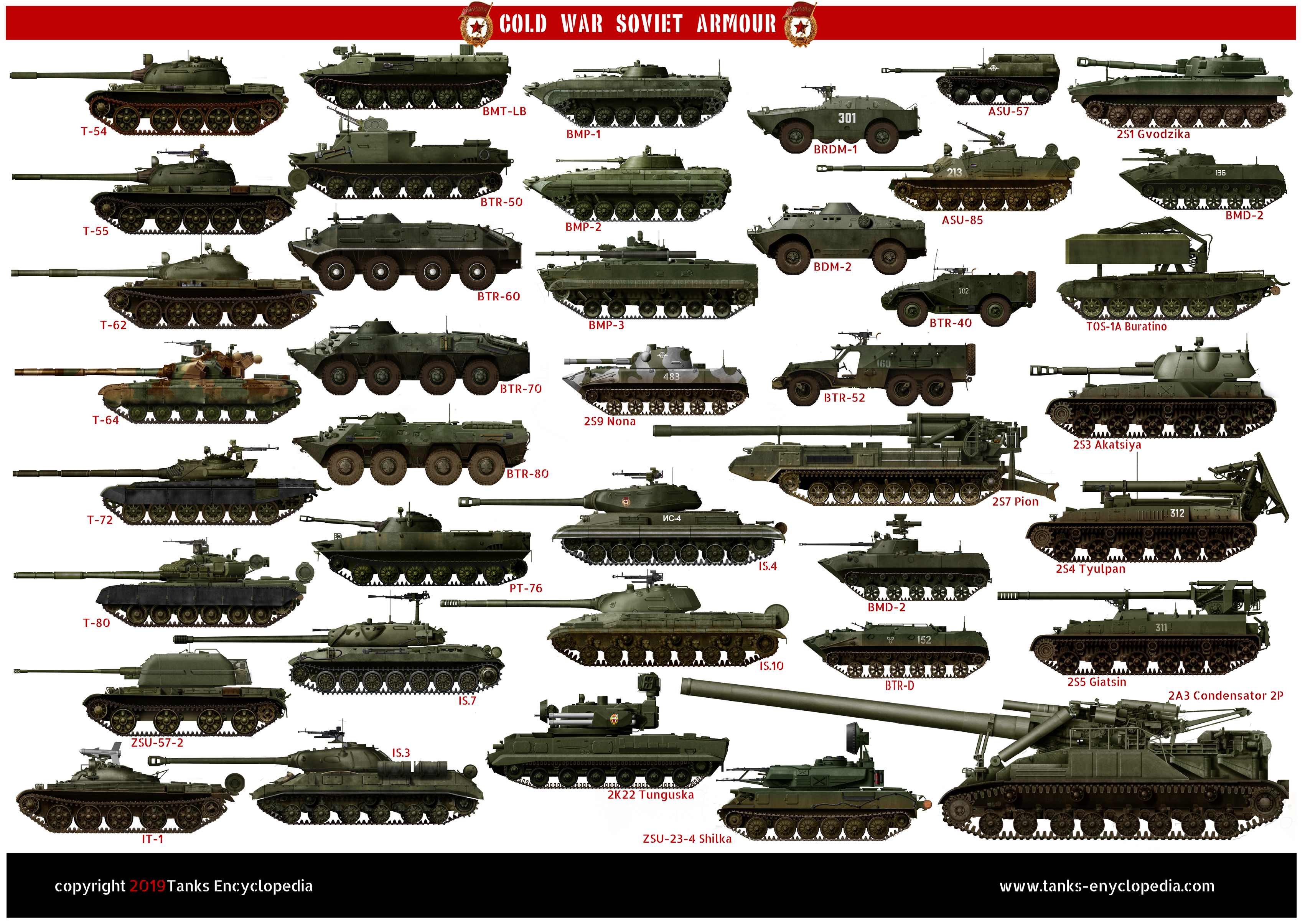 Cold War Soviet Army