The first British "Christie Cruiser"
The cruiser tanks developed from 1937 onward in Great Britain had been developed for speed. The only practical solution at the time for this was a brand new type of suspensions. Already, in 1929, the father of the British tankettes, Lt.Col. Martel, favoured a type of lightweight vehicle with a special type of suspensions which was refined by Carden Loyd. Their performance was impressive, but they could not fit the cruiser concept which demanded a sturdier type of suspension, yet offering the best performances. Another pioneer, American engineer W.J. Christie, had designed in 1929 a "race tank", a convertible solution, marrying aspects of both the armoured car and tank, and characterized by a brand new type of suspension. By 1936, Martel, as an Assistant Director of Mechanization at the War Office, had followed its development in the US. He assisted, in the USSR, at the first large scale military manoeuvres of tanks with such a suspension and, at the same time, searched, in Great Britain, for a comparable engine to the compact-yet powerful Liberty radial engine. The British Government then authorized the purchase of the Christie licence through the Nuffield Organization, which could also provide the engine. Morris Commercial Cars was then put in charge of completely redesigning the hull, considered too small and narrow, and address many issues previously left from the Christie M1931.
The A13 design
Nuffield Mechanization & Aero Limited was created with the purpose of making the design according to new army specifications, and was completely detached from Morris Motors Company. The first specifications, from 1936, asked for a 48 km/h (30 mph) speed, 30 mm of armour (1.2 in) and the standard 2-pdr (40 mm/1.57 in) gun. Later, the speed requirement was lowered to just 40 km/h (25 mph). Outside the Christie suspension, made of four very tall vertical coils, there were four massive rubberized road wheels. The original dual ride concept was abandoned and the tracks were of a standard pitched type, although shorter. The hull was widened with at least of 40 mm (1.57 in), modifications to the clutch and transmission were also performed for the engine, the powerful V12 Liberty, which could be started with compressed air or electrically. The turret was identical to the A9/A10 and riveted, but with a slightly revised commander cupola, with a larger hatch. Being two tons heavier than the A10, the engine quickly overheated or broke down.
Production and variants
The A13E1, the first prototype, was delivered in October 1937. A production order followed for 50 Cruiser Mk.IIIs, later extended to 65. Deliveries started in December 1938 and ended in mid-1939, under army designation, Tank, Cruiser, Mk.III. Plans for a revised version had already started and led to the Cruiser Mk.IV. The only variant devised was the standard "Close Support" (CS) equipped with a 96 mm (3.78 in) mortar, firing smoke rounds. These proved useless in real conditions and the crews rushed to replace them with HE shells. The A13 Mk.II (Cruiser Mk.IV) had thicker armour, a revised sloped turret and was mass-produced until the end of 1940.
The Cruiser Mk III in action
They first saw action with the BEF\'s 1st armoured Division in May 1940. Many were lost during engagements with German armour, due to their lack of protection, and the rest were abandoned at Dunkirk. Others were part of the 7th armoured Brigade and participated in the early desert campaign in Libya and Operation Crusader (1940-1941), counting for half of its force. It seems that a few were also transferred in Greece and lost there. None have survived to this day.
A13 Cruiser Mark III specifications
Dimensions
6 x 2.54 x 2.59 m (19.8 x 8.4 x 8.6 in)
Total weight, battle ready
15 tonnes
Crew
4 (commander, driver, gunner, loader)
Propulsion
Nuffield Liberty V12 Petrol, 340 hp (250 kW)
Suspension
Christie system
Top Speed
48 km/h (30 mph)
Range (road)
140 km (90 mi)
Armament
Main: QF Vickers 2-pdr (40 mm/1.57 in)
Sec: 0.303 (7.7 mm) Vickers machine-gun

armour
From 6 to 14 mm (0.23-0.55 in)
Total production
65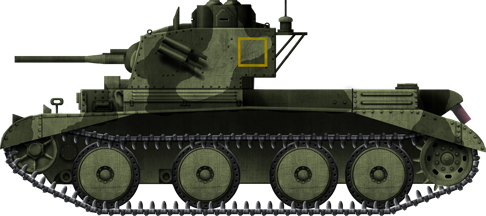 Mk. III during the French campaign, Mk.III B Squadron, 3rd Battalion, Royal Tank Regiment, 3rd armoured Division, May 1940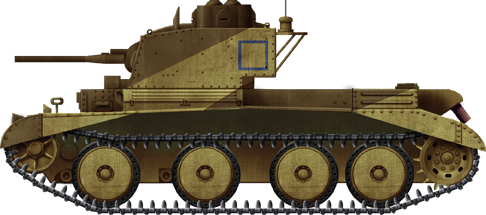 Mk.III of the 7th Royal Tank Regiment, 7th armoured Brigade, Operation Crusader, Libya, December 1940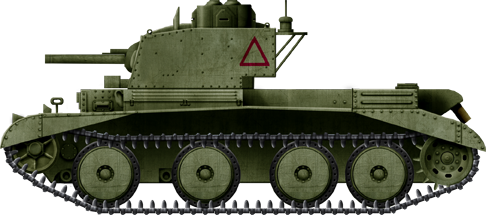 Mk.III CS (Close Support)
Gallery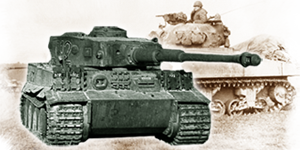 WW2 Tanks
---
WW2 tanks posters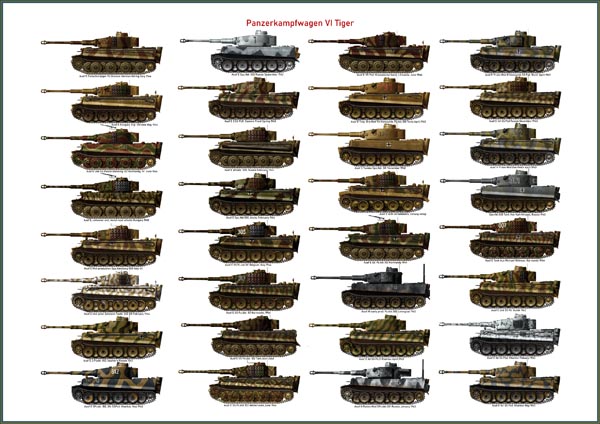 All Tiger tanks liveries.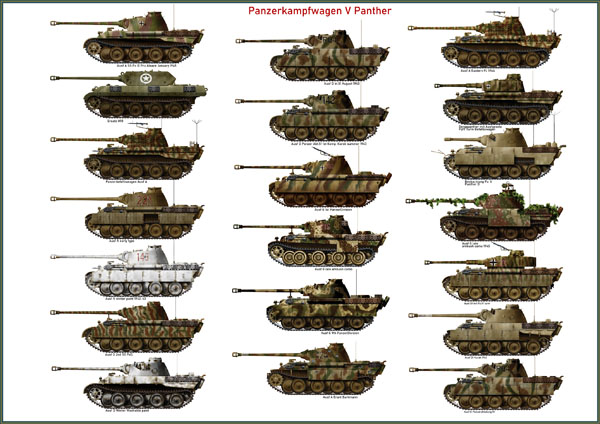 Panther liveries and variants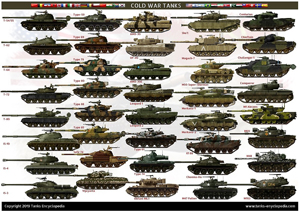 WW2 Armour - All tanks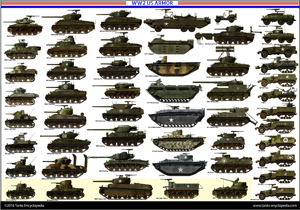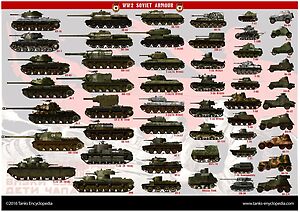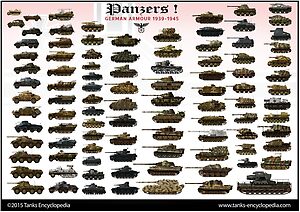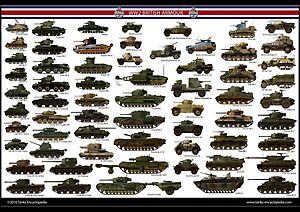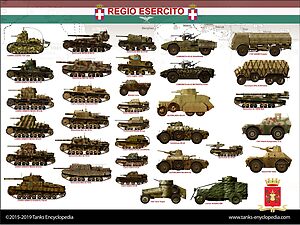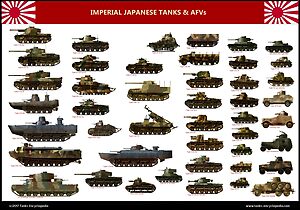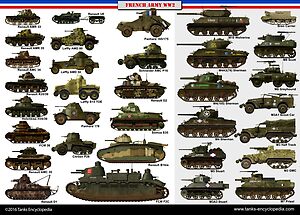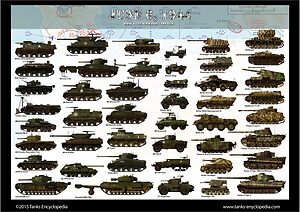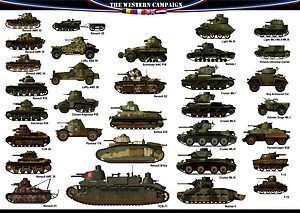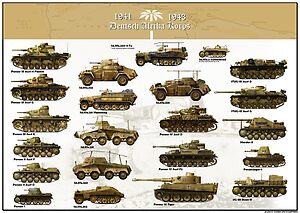 Tanks aces and single tanks series