Otokar's best seller
Often less complicated and manageable to conceive from the ground-up, light armored vehicles are often a very competitive product on the market today due to a very diversified competition worldwide. However, all are to be compared both to the American HMMWV which became the staple of the genre, and modern MRAPs. The Cobra by Otokar Otobus Karoseri Sanayi was conceived as a regular light armored vehicle with mine/ambush protection features and introduced in service in 1997 after a development started in 1990. The Cobra also integrates some mechanical components and sub-systems of the HMMWV ECV Variant. So far more than 1,200 has been delivered and exported to 13 customers outside Turkey. It is also well used by the UN peacekeeping forces.
Design
Hull
Although some states there is some influence from the
Panhard VBL
in the hull shape, the Cobra is a much larger vehicle and a genuine design characterized by a large wheelbase, run-flat tires, and angular RHA welded steel hull which protects against small arms fire and shrapnel (STANAG-1) especially over the frontal arc. The monocoque steel v-hull also provides some degree of protection against mines and IEDs. In particular, the front wheel arches are specifically designed to be blown away to free blast pockets. The chassis is also shared by the Aselsan modular armored reconnaissance/surveillance vehicle (MARS-V). The crew vision is provided by nine bulletproof windows, four large at the front, and four small observation ones with pistol ports at the rear.
Compartmentation is standard, with the engine at the front, driver and platoon officer side by side and a gunner which took place behind and the small crew compartment at the rear. Access and exit could be either performed from the sole rear door or the two side doors. With 5.23 m overall, the Cobra could carry a fully-equipped platoon (8) including the commanding officer seating at the front, gunner behind and six infantrymen seated on benches at the rear. They can fire their weapons through two self-lockable roof hatches. Other equipments includes blackout lights, inter-vehicle starter socket, main switch, rifle clips, all-around vision blocks, safety belts for the crew, lashing and tie-down provisions, on-board tooling, thermal Insulation kit, air intake fan, radio preparation, air Conditioning System and a central inflation system which allows the tyres to be deflated on the move on soft grounds.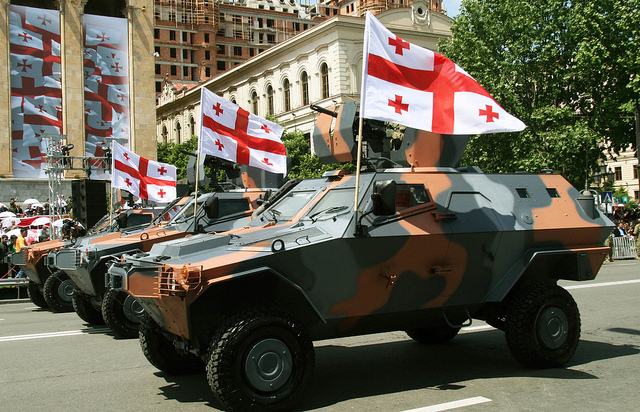 Georgian Otokar Cobra
In option the vehicle can be fitted with an electrical self-recovery winch, NBC protection kit and automatic Halon fire suppression system, smoke grenade dischargers for concealment (two banks above the driver), night-vision-goggle-compatible (NVG) glazing, periscopes and infrared driving lamps and Gun ports are also in option, as well as a windscreen die-ice system, stretcher provision, Daytime driver/commander periscopes, intercom, pioneer kit, searchlight and add-on Armour kit.
Mobility
The vehicle is in 4x4 configuration with independent helical coil spring suspensions. The engine is a standard, well-used worldwide and dependable General Motors V8 diesel, water cooled turbocharged 6.5 litre which develops 190hp, coupled with a GE automatic transmission and two-speed lockable electronic transfer box. The hull is waterproof and the vehicle is fully amphibious without preparation, provided with a front removable trim vane of framed reinforced plexiglas for better frontal vision.
Propulsion relies on encased rear propellers and in option there are double hydraulic thrusters with joystick control and closing louvers. Capable of a top speed of 115 km/h on road, accelerates from 0 to 60km/h in 13 seconds and had a range of 500 to 750 km. It can climb a gradient of 70%, stay stable on a side slope of 40%, negotiate a vertical step of 0.32 m, 0.4 m wide trench, and ford 1 m without preparation.
Armament
As a commonality platform though for a large variety of missions and customer's request, the Cobra came with a large array of modular weapons systems: 7.62mm and 12.7mm HMG under turret (by Rafael) or RWS, 20mm, 25 or even 30mm cannon RWS (with a 7x magnification sight), 12.7 mm NSV machine gun and 40 mm automatic grenade launchers (Georgian vehicle), TOW missile/Spike ATGMs, surface-to-air missiles. It was tested also with the Rafael overhead weapon station (OWS), armed with the Rafael Spike anti-tank missile system.
Production and variants
Production figure ranged from 1140(1) to at $180,706 apiece on average according to army guide (1). Upgrade: In 2008, Otokar and AM general reveal that the Cobra would be upgraded to the XM1211 ECV II HMMWV level. It comprised a new, more powerful powerplant 186kW GEP SCCS 400, but also MRAP features like increased ground clearance and a removable parabolic-shaped blast-deflection plate under the belly and IED protection features. Variable-height semi-active suspensions are fitted. As for armament, it was revealed with a Nexter Systems 20mm M621 RCWS and new day and thermal imaging sights. In addition, this model has been superseded in Otokar's catalog by the larger Cobra II.
Service history
Turkey adopted the Cobra for its reconnaissance units, so far 481 were enlisted. It was used in Afghanistan and Northern Iraq, and against the PKK. It serves internationally for missions as diverse as Reconnaissance vehicle, Command and control, Ambulance, ATGM carrier, Infantry Support vehicle (with a 25 mm RWS), 81mm Mortar carrier, Ground surveillance radar, Forward observation vehicle and Internal security vehicle. The Cobra was used in the Battle of Tskhinvali of the 2008 South Ossetia war by Georgian forces, some armed with a 12.7 mm NSV machine gun. Until recently it was used also by the Nigerian army against Boko Haram.
So far, known operators are Azerbaijan, Algeria (10), Bangladesh, Barhein (21), Iraq? (600), Georgia, Kazakhstan, Kosovo, Maldives (3), Mauritania, Macedonia, Nigeria (193), Pakistan (10), Saudi Arabia?(98), Russia, Slovakia (10), Slovenia, Turkey, and the United Arab Emirates (14). UN troops also used some in leasing for some occasions.
Turkish Cobra in Kabul
Links & resources
The Cobra on wikipedia
Official page on Otokar website
www.army-guide.com, www.military-today.com, www.army-technology.com
Otokar Cobra specifications

Dimensions
5.23 x2.22 x2.10 m ( ft)
Total weight, battle ready
6.2 tons
Crew
1+8 (driver, platoon)
Propulsion
GM V8 diesel, TD 6.5l 190hp pw 31 hp/ton
Suspension
4x4 independent helical coil springs
Speed (road)
115 km/h (72 mph)
Range
752 km (467 mi)
Armament
See notes
Armor
Classified - STANAG-1-2-3 level
Total production
1,200+, Current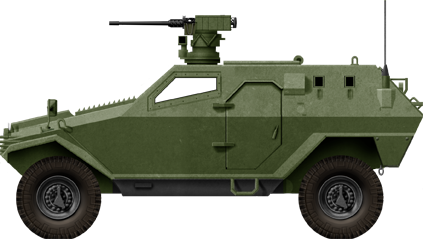 Otokar Cobra, 12.7 mm (Cal 50) RWS by Rafael.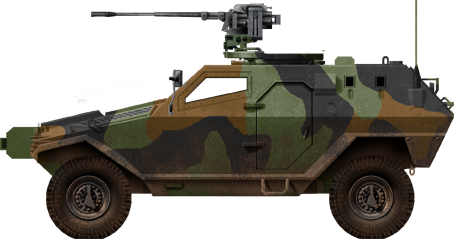 Cobra 20 mm autocannon RWS demonstrator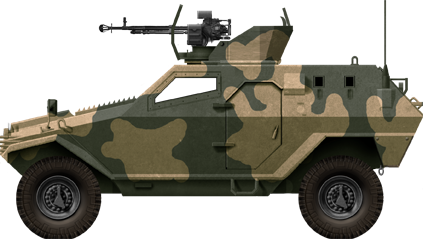 Cobra from Azerbaidjan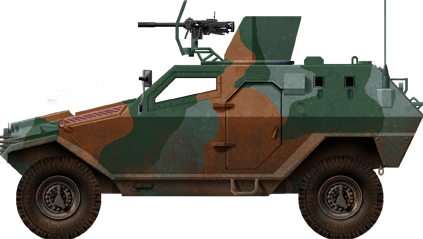 Georgian Cobra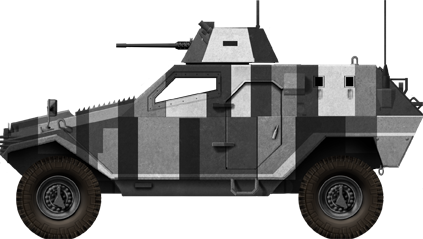 Cobra from the Maldives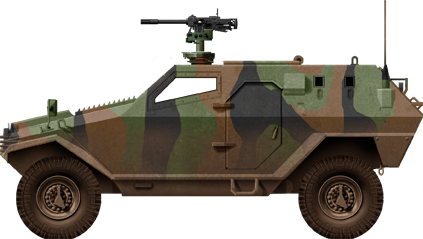 Turkish Cobra mortar launcher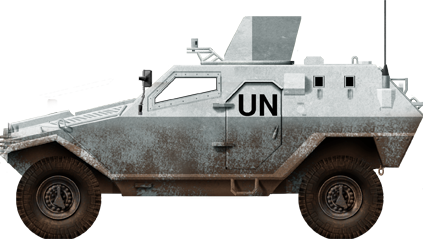 Cobra UN Nigeria
Video (Official promotional movie)
Gallery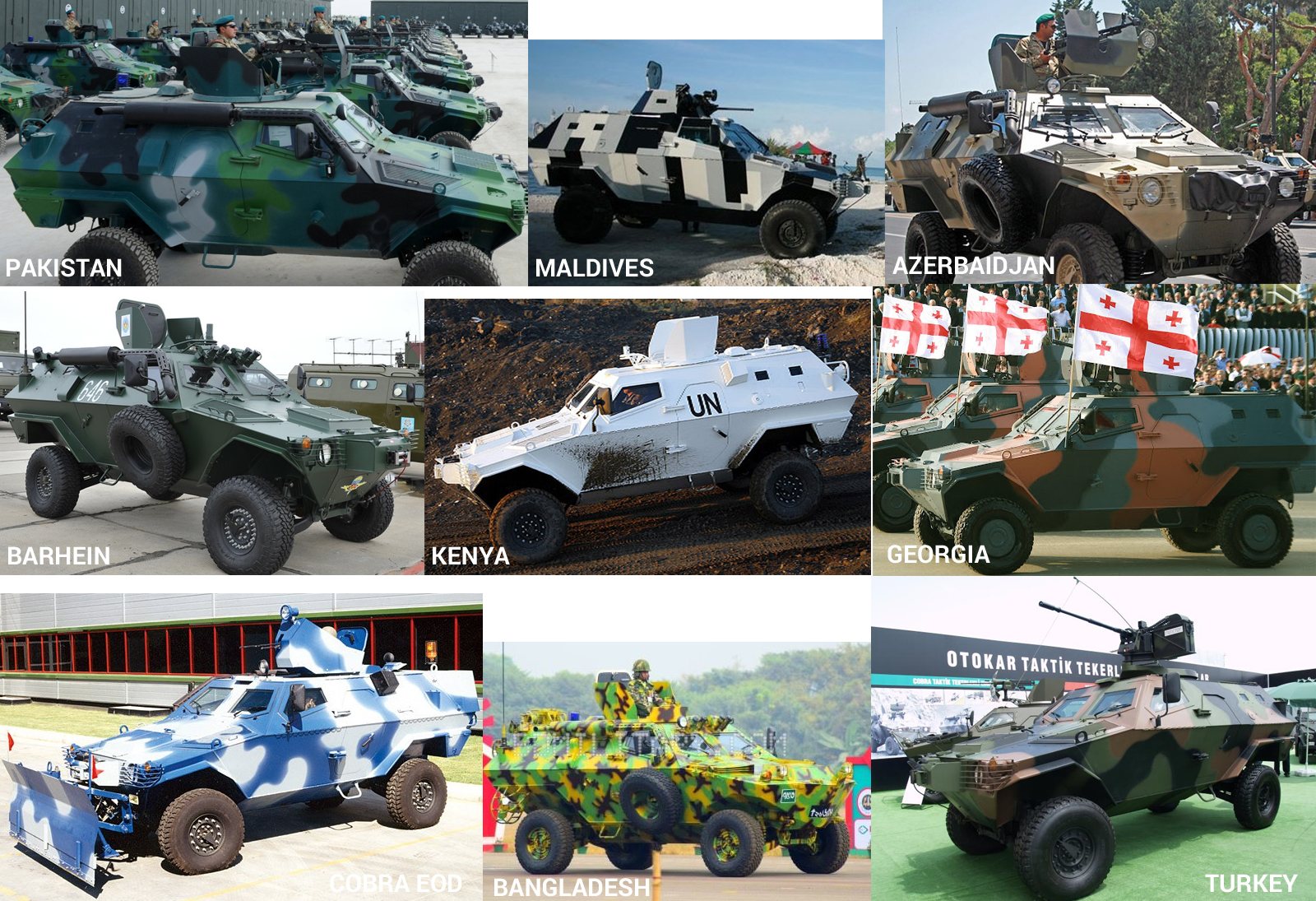 Various references from the Web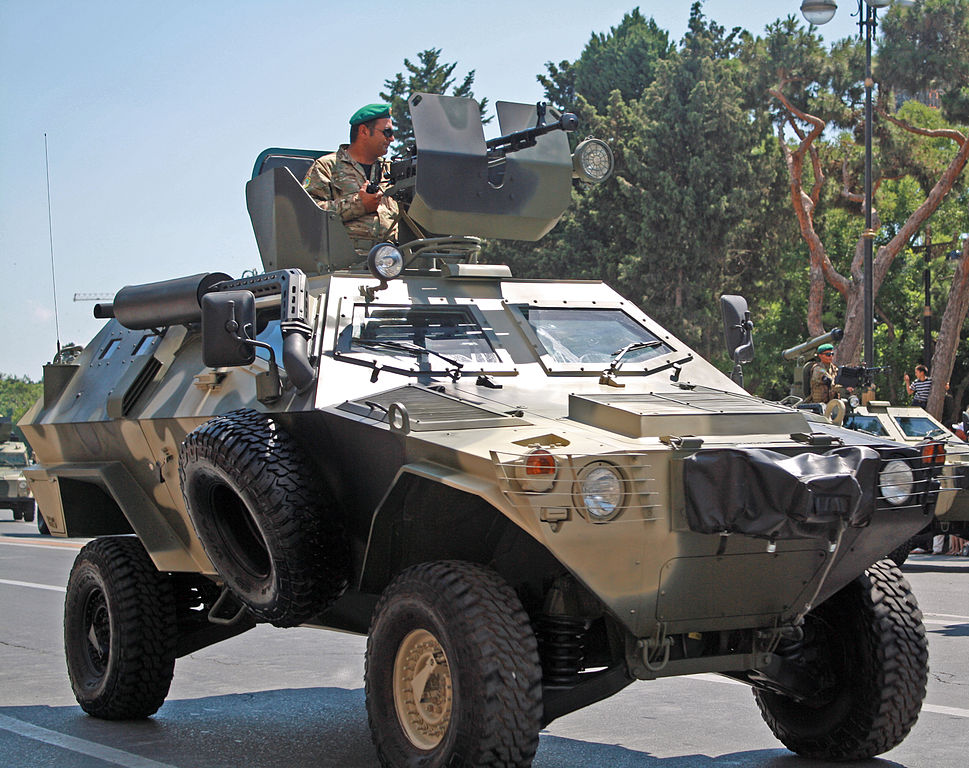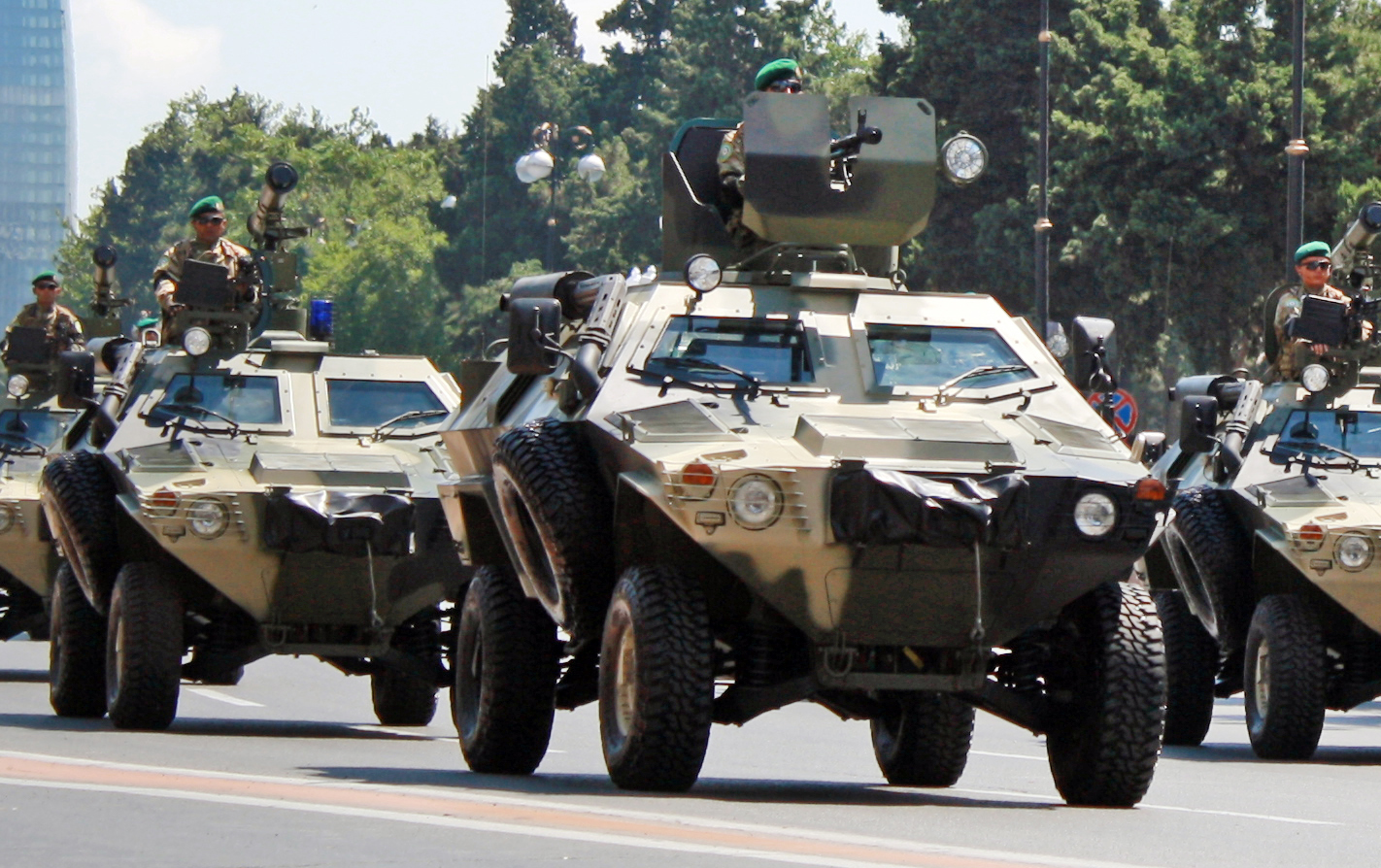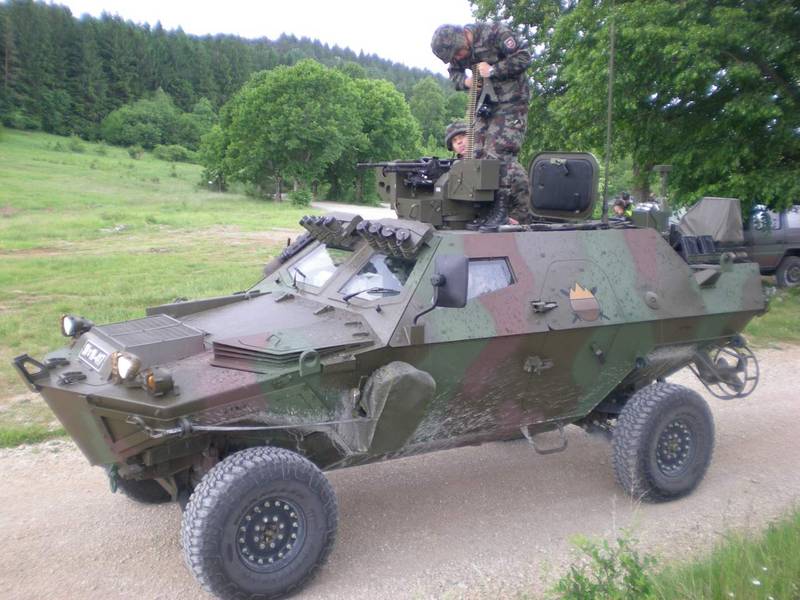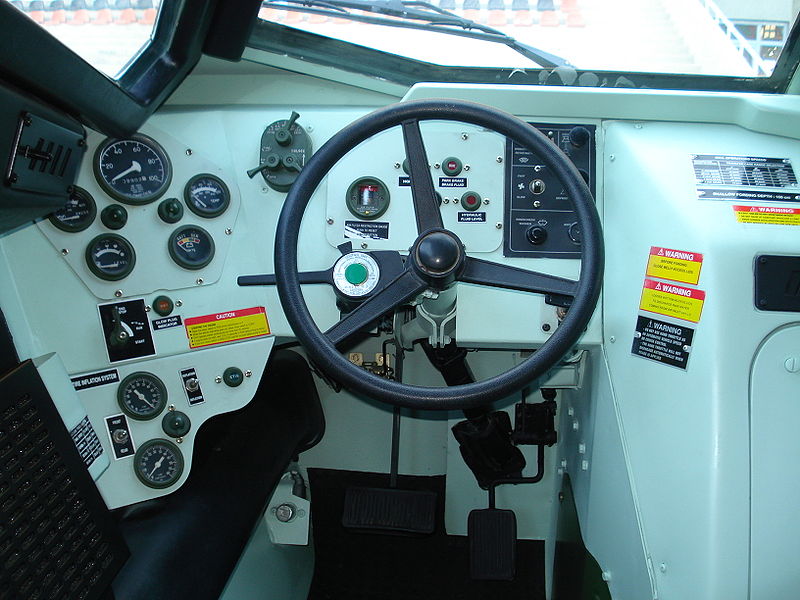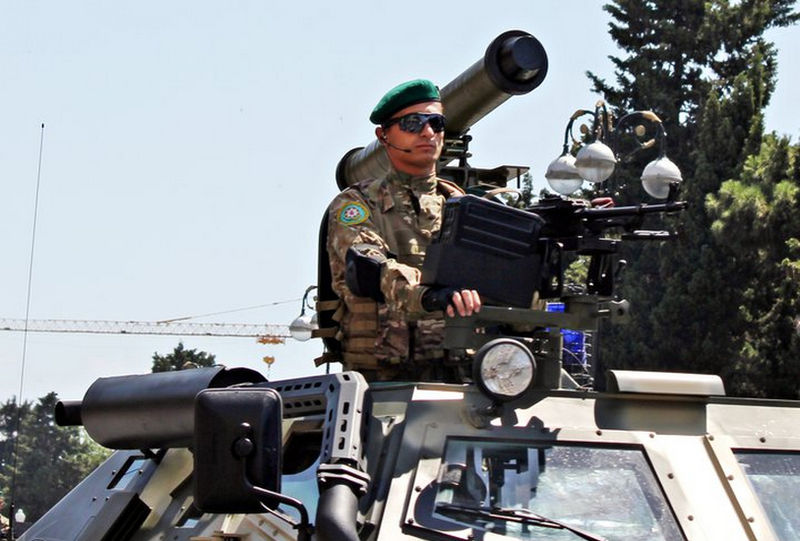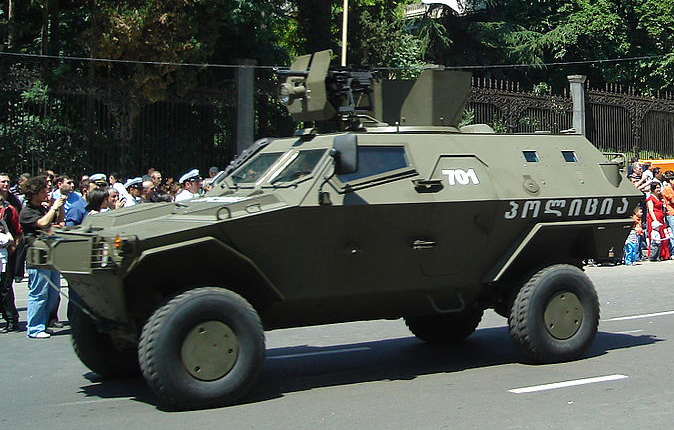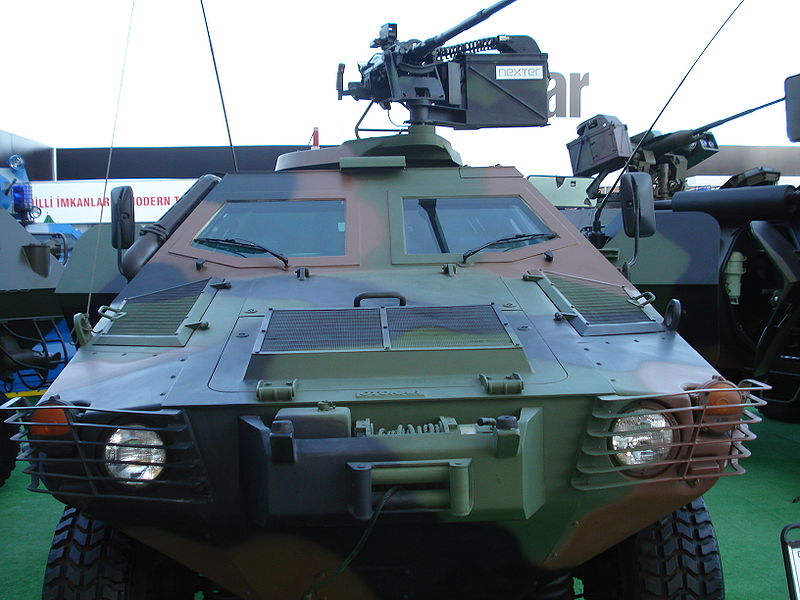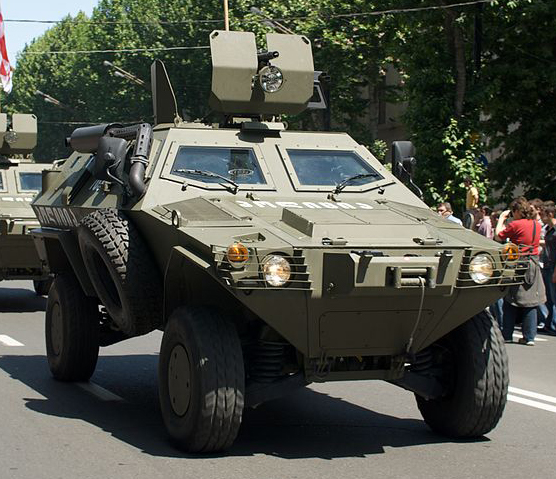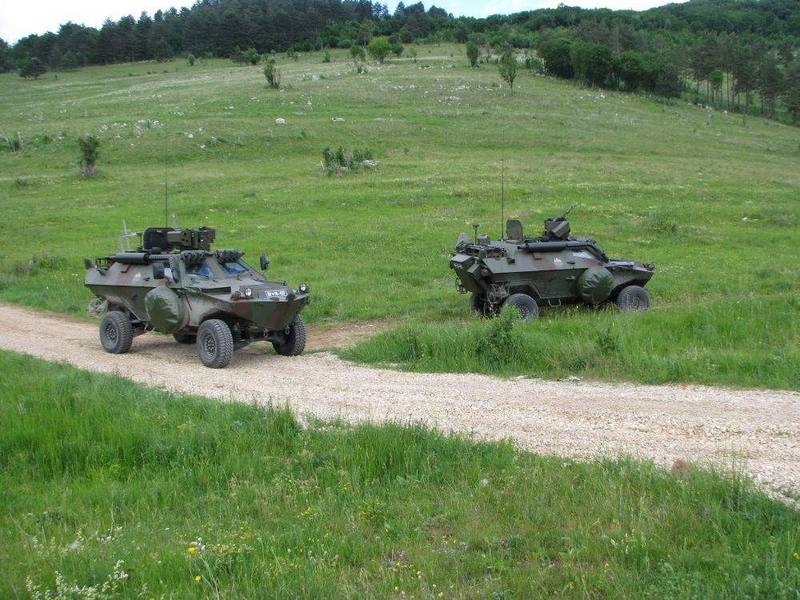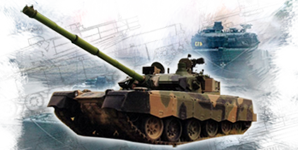 Modern Tanks
---
Modern MBTs posters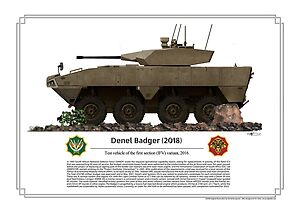 Denel Bagder (2018)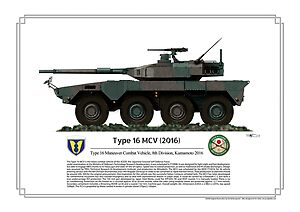 Type 16 MCV (2016)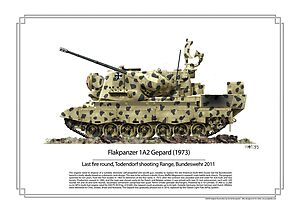 Gepard 1A2 last rounds 2011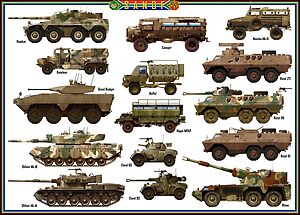 SANDF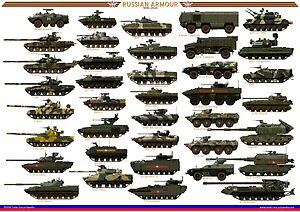 Russian AFVs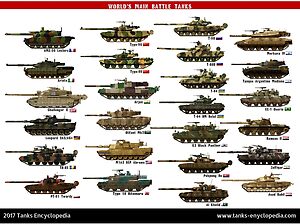 Main Battle Tanks