Daimler Ferret
armoured car was inspired by in 1952. This vehicle was mostly used by Polish and Czech units, as well as the French in Indochina.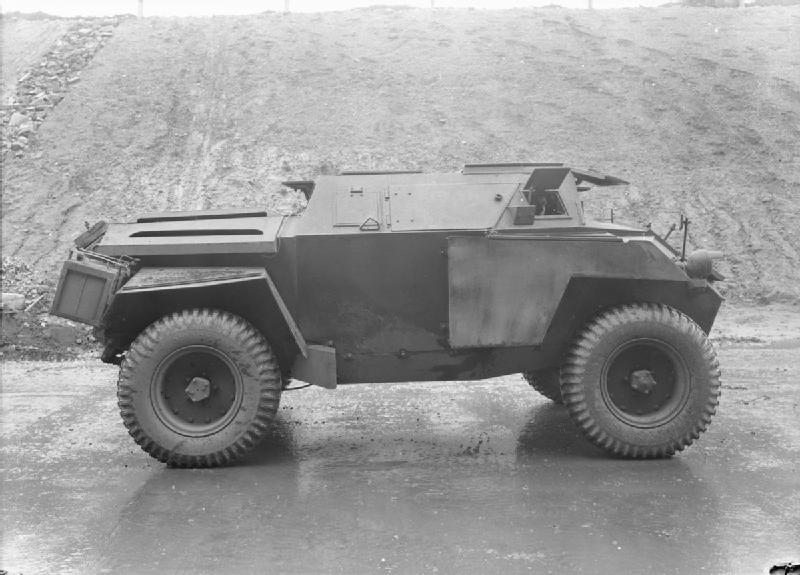 Official factory photo, Mark I, profile
Design Development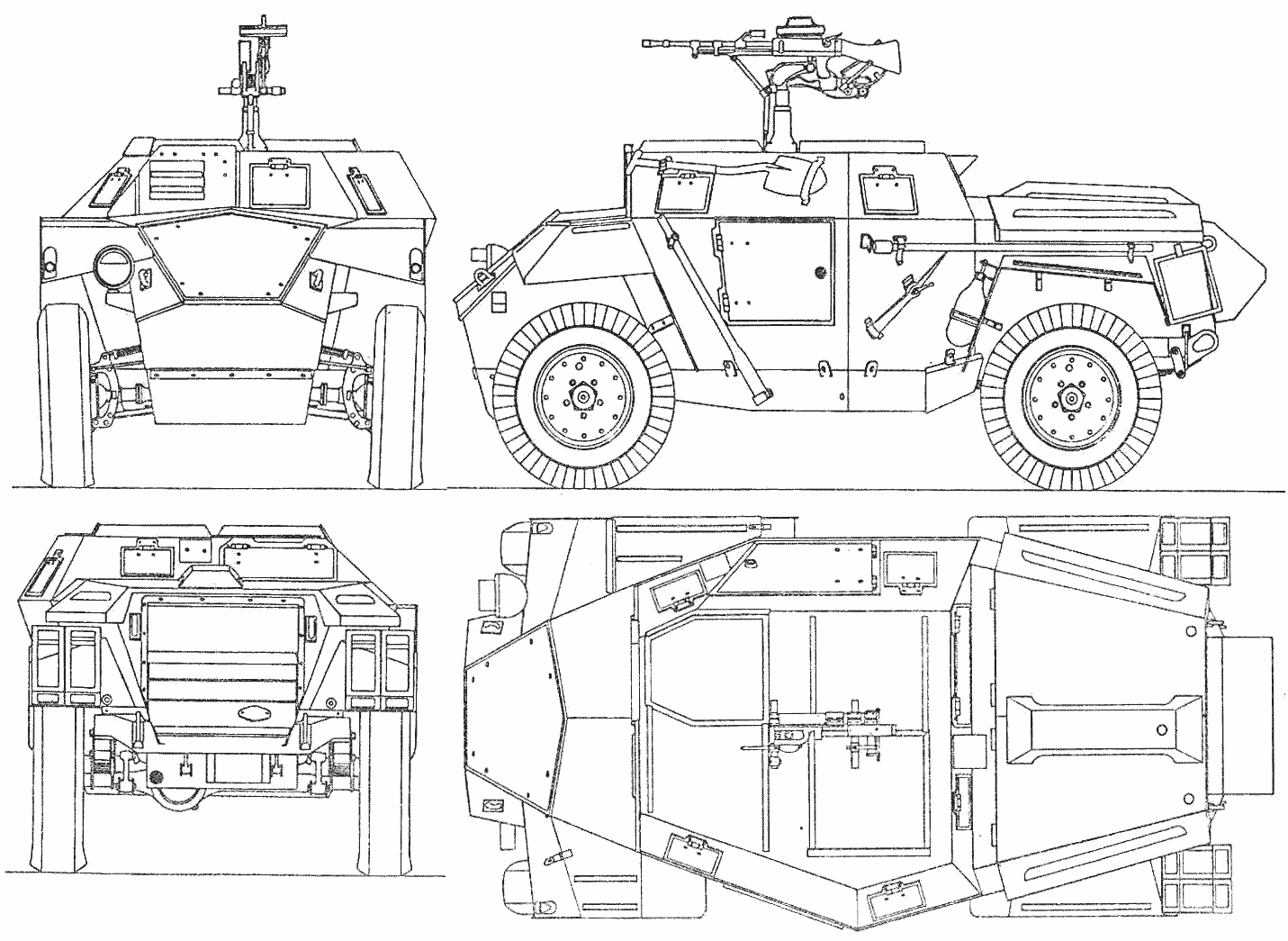 General outline
Although the British Army had already selected the
Daimler Dingo
for production in 1940, the need for scout cars was so great that as war went on, Daimler alone was never able to provide the numbers requested. Other companies were soon required, not directly licence-produce the vehicle (which was a patents and industrial nightmare) unlike US practice, the companies contacted could propose similar vehicles. That's what Humber did along others part of the Rootes Group. At the time, though, Humber was already comitted into two models, the
Humber armoured car
and
Humber Light Reconnaissance Car
(to cover next) . In 1942, Humber built a vehicle similar to the Dingo in layout, and to keep the weight down, had it partially open top, but with an unarmoured floor unlike the Dingo. This offered a bit of protection against the weather, but not against shrapnel.
Hull and general configuration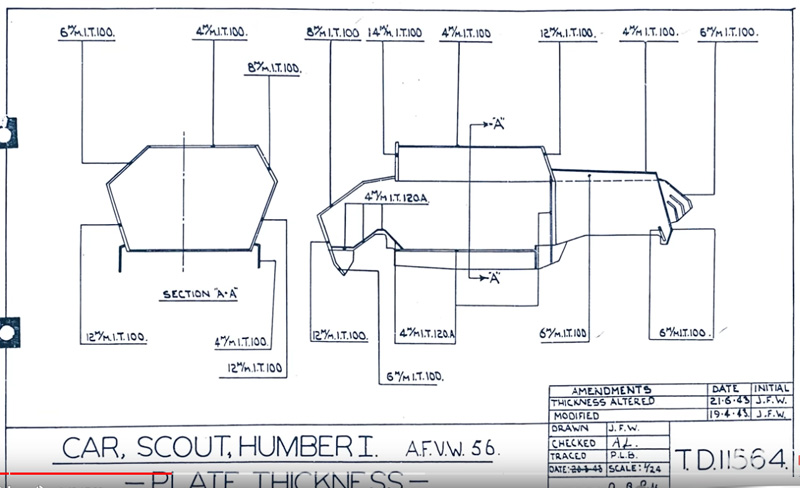 Armor scheme
The Humber Scout Car carried a crew of two seated side by side, a driver and machine-gunner, with an emergency seat for a third member. The Daimler Scout was equipped with a No. 19 radio set, and had enough space for extra storage. It was more than 3 tonnes in battle order, and much taller, larger than the Dingo, not as agile on the battlefield. For access/exit there were two hatches in the roof forward, semi-prismatic, and two squared ones at the rear of the roof, for the third member and/or access storage.
The hull itself was asymetric, with an angular left-side, protruding outwards and a flat right side. There were four armoored shutters along the upper section of the walls, towards the roof, and two more forward on the flat plate. There were also two larger side access hatches, one on the lower left side and other on the upper right side in case the vehicle rolled over. Access to the engine at the rear was allowed by two large panels, hinging centrally.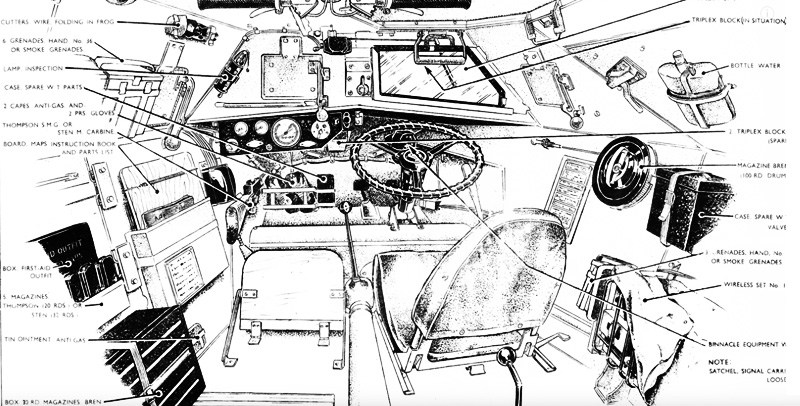 Interior
The sides also had a few hooks and straps for external tooling, the full set (crowbar, hammer, jack, pickaxe and shovel). Stowage however was rather internal than external, with the muguards fore and aft only accepting moderately heavy haversacks and other personal effect bags. There was some extra storage forward, and racks, single ou double at the rear of the rear fenders to hold two to four fuel canisters. There was also another extra triangular box on the back plate.
Lighting consisted in a main right side headlamp and blackout light, two signal lamps (on each fenders) and repeat light at the back. There was also a utility towing hook at the back plate and several hook eyes to allow lifting forward and back anchored on structural hardpoints. The vehicle was not equipped with a winch and has no APU.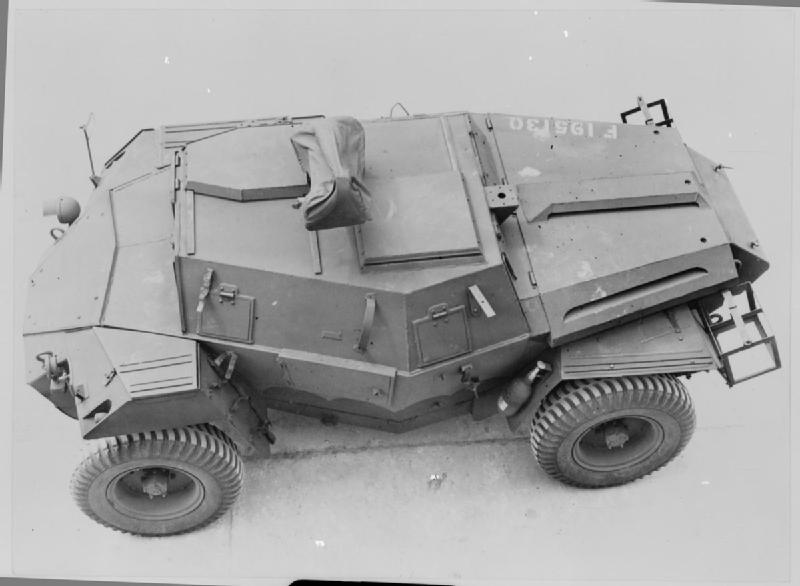 Top views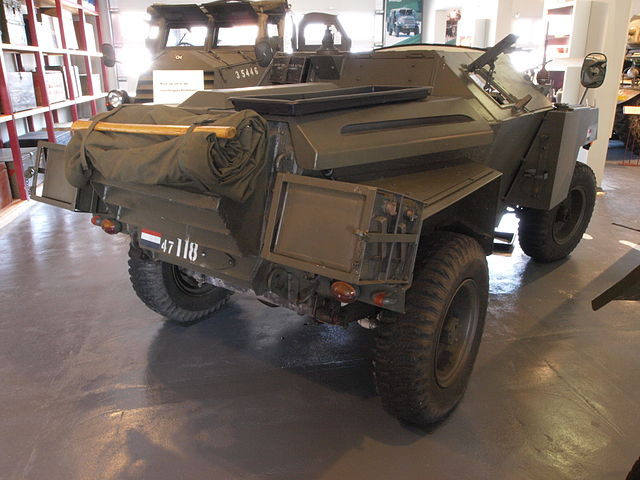 Rear View
Engine and Performances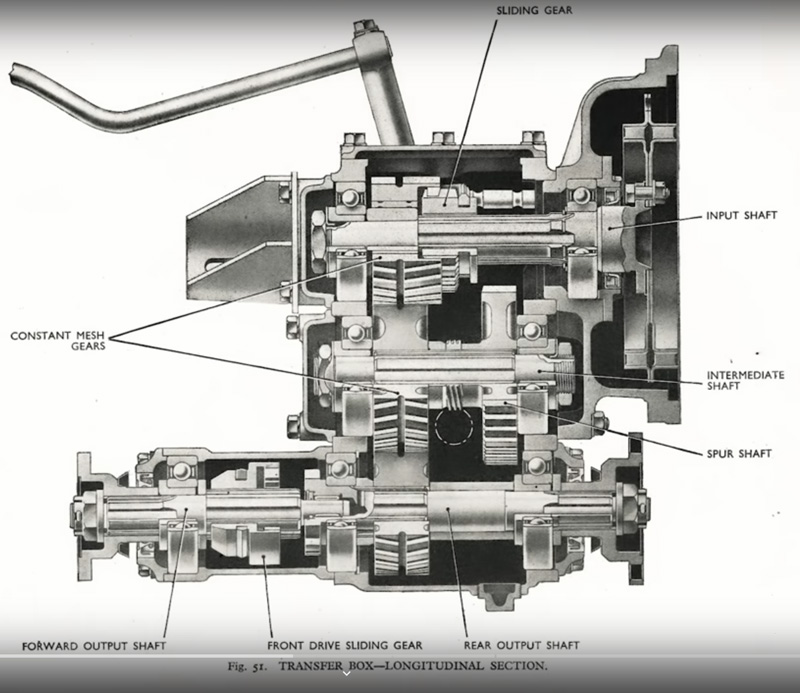 Transfer Case
The vehicle was powered by a 87 hp Humber 6-cylinder in the back, also shared by a number of other vehicles in Rootes Group. This was a 4.088 cm3 (249 cubic inches) displacement unit, liquid-cooled with a carburettor. The 87 hp were obtained at at 3.300 rpm. The 4-speed gearbox was coupled with a transfer case of 2 speed with front axle declutch (in "high" only). The Electrical system was rated for 12 volt. It also had Hydrualic brakes. Tyres of of thestandard 9.25 - 16 Type of "run-flats" type, giving a range of 50 miles on a punctured tyre.
The four speed (one reverse) gearbox had a single-speed transfer box at first rather than a 2-speed one. This system however procured 4WD (Four wheel drive) as expected. It was a semi-synchomesh system easing the drive also. Suspensions used rocking arms and torsion bars, not leaf springs. The fuel capacity was 88 liter (19.5 gallons) enabling a range of 320 km (200 miles). It could also ford water obstacles up to 0.91 m (36 inches).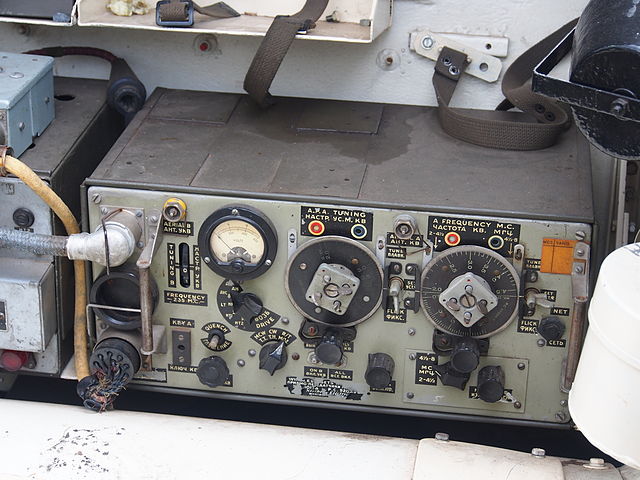 Radio Mark 19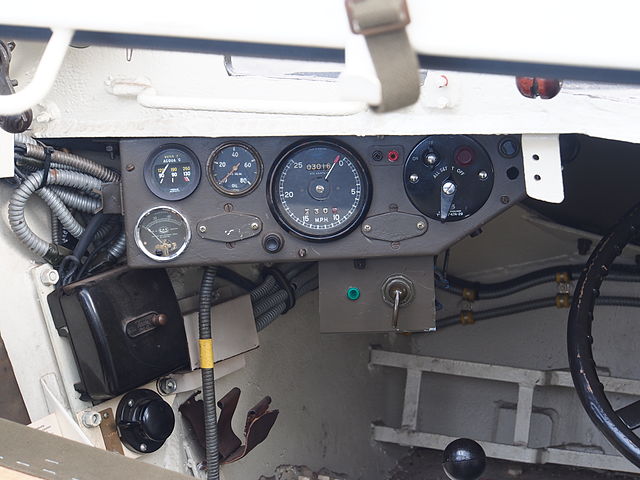 Dashboard, Mark 1 vehicle
Protection & Armament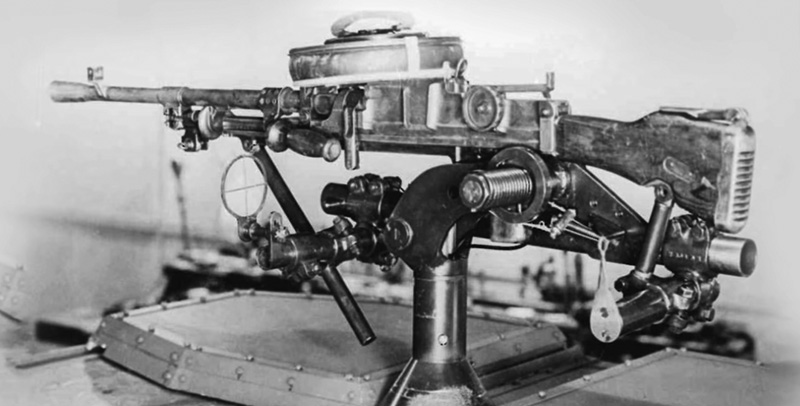 The armour thickness was limited to 6 mm (0.25 in) -lower plates, back, side, to 12 mm (0.5 in) (upper plates) and 14 mm (0.6 in) for the front plate. Sloping plates also artificially increase the thickness. No smoke dischargers or extinguishers but a basic one were provided.
The armament consisted of one Bren light machine gun, with a 100-round drum with a second Bren added if necessary, stored at the rear as cartiridge boxes. The dual roof mounted centrally was a clever piece of kit. It was an early "RWS" or remote weapon system called a PLM mount. Thanks to a periscope, it could be operated from inside the vehicle, using a bicycle handlebar with "brake" levers firing the triggers of the single or two Brens installed. The Bren guns could be also replaced by a Vickers K Machine-gun, using a drum magazine. The two or three crewmen can also carry a small personal weapon, Webley or Enfield pistol, or Sten LMG.
There was a Mark II, virtually identical but with an improved transmission, and raised armour over the steering wheel.
Production of the vehicles continued until 1945. At least 4,298 were ordered and at least 4,102 delivered, 1,698 of them Mk I.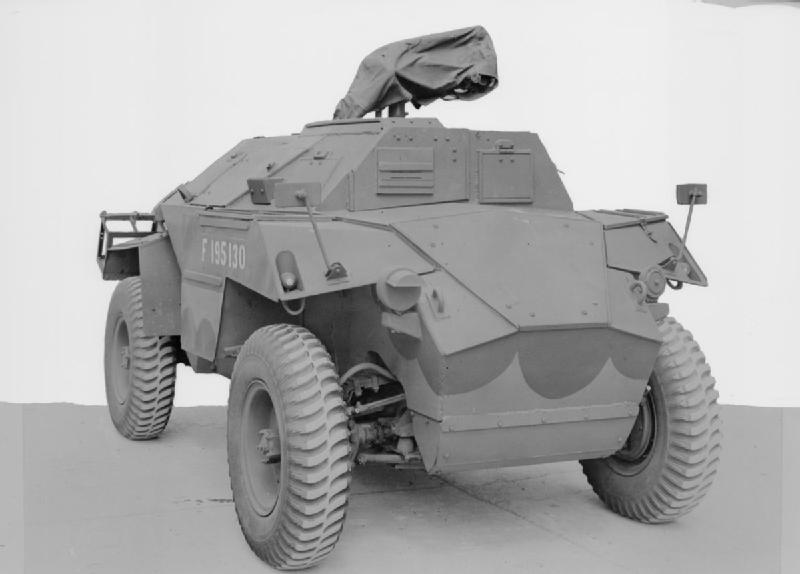 Camouflaged vehicle with the remote firing mount under tarpaulin
Specifications Humber Scout Mark I
Dimensions
3.83 x 1.87 x 2.13 m (12 ft 7 in x 6 ft 2 in x 7 ft)
Total weight, battle ready
2.4 tonnes (2.4 long tons)
Crew
2 (driver, commander/radio operator)
Propulsion
6-cyl. petrol 87 hp (65 kW) 25.6 hp/tonne
Suspension
4 x 4 wheeled
Speed (road)
100 km/h (62 mph)
Range
320 km (200 mi)
Armament
1-2 0.303 in (7.7 mm) Bren machine guns
Armor
up to 14 mm (0.55 in)
Total production
4,100+ delivered, 4,298 ordered
The Humber Scout Car in action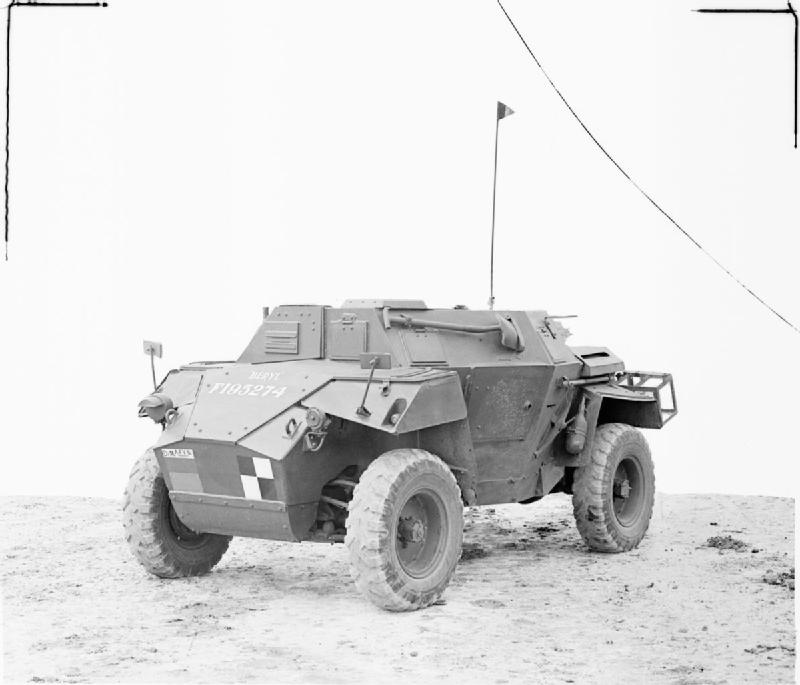 British Army vehicle, 1944
The Humber Scout car arrived in late 1942 in the first active units, used by British armoured units (such as the 11th Armoured Division and Guards Armoured Division. Like the Dingo it was used for scouting and liaison but generally considered far less capable and reliable than the Dingo. Due to this, Humber scouts were attributed instead of Dingoes to the Polish II Corps and 1st Czechoslovak Armoured Brigade.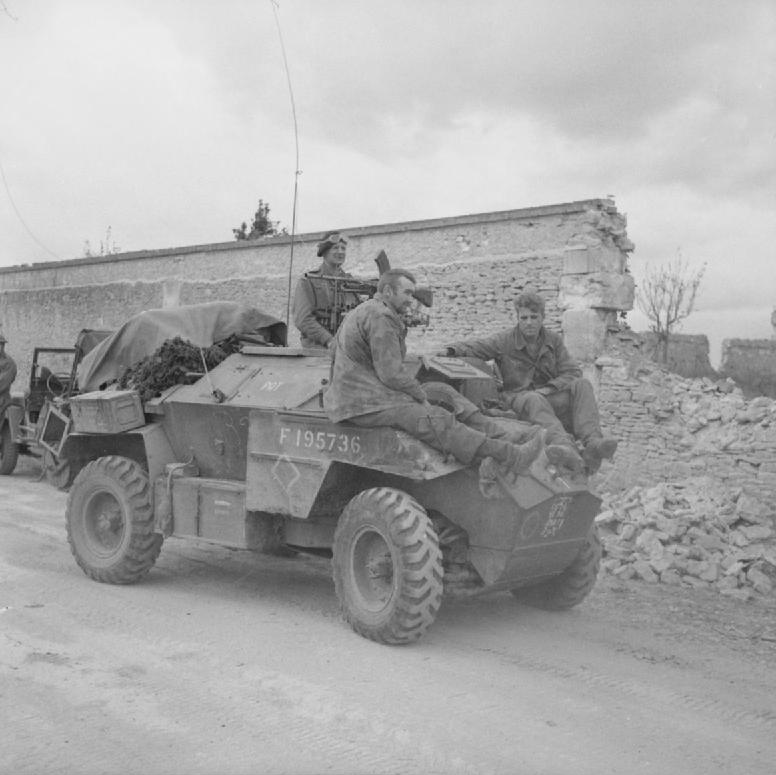 SC Vehicle in Caen, July 1944
After the war, the Humber scout still saw extra use in some European armies, like the Belgian one, using Mk II vehicles as part of their tank and reconnaissance units until 1951. Some ended with the Belgian police and in use until 1958. Denmark also obtained these, and they were reequipped with ring mounts and simpler machine gun cradles. The third operator, and best known, used something like 70 vehicles or more in Indochina. They saw heavy action until 1952-53. They were modified with an extra "turret" and a supplementary MG in the hull's co-driver position.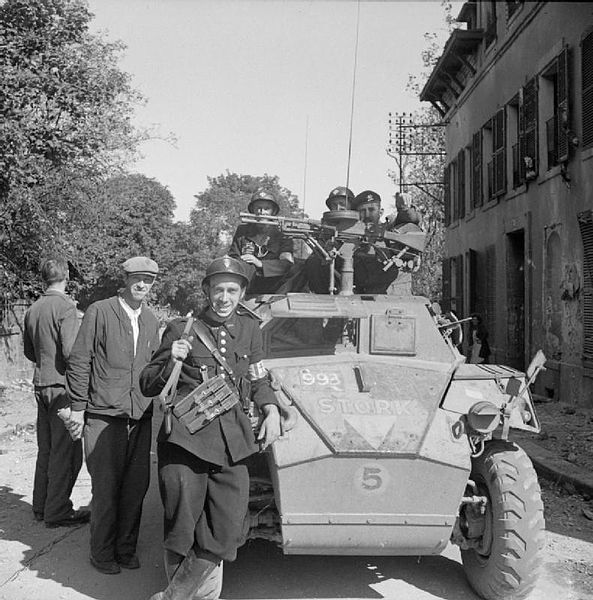 With French FFI reducing Le Havre Pocket, 1945
They were modified, having an extra MG fitted to the left of the driver, and they went further in fitting a topless "turret" around the MG post. Most were destroyed in the 1960s or spent in Britain as targets for tank gunnery practice. As of today about 20 are known to exist, including one in working order. One was featured in the hollywood war movie "a bridge too far", with Michael Caine as "Col. Vandeleur", which stands erect in his Humber scout car ready to give his armoured column the signal to depart for the single road leading to Arnhem. They saw use under other flags as well: Belgium, Canada, Czechoslovakia, Greece, Netherlands, Norway, Poland, South Africa and Indonesia (Inherited from the Netherlands).
Sources
Links
Naming of armored vehicle units
Surviving Indonesian Scout Car
On armyvehicles.dk
wiki
warwheels.net
Surviving vehicles on the schadock.free.fr
Model Kits (scalemates)
ww2 tank encyclopedia archive
Books
George Forty - World War Two Armoured Fighting Vehicles and Self-Propelled Artillery, Osprey Publishing 1996
I. Moschanskiy - Armored vehicles of the Great Britain 1939-1945 part 2, Modelist-Konstruktor, Bronekollektsiya 1999-02
Videos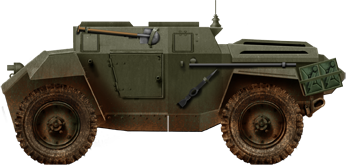 Basic vehicle, unmarked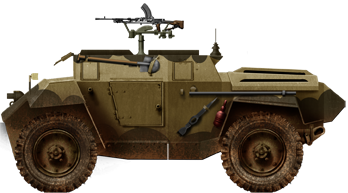 Mk.1 camouflaged early production, May 1943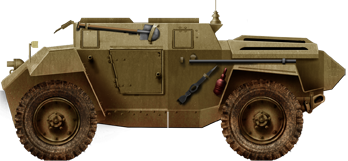 Driver Maintenance School at Lulworth, 1943, SCC2 Brown pattern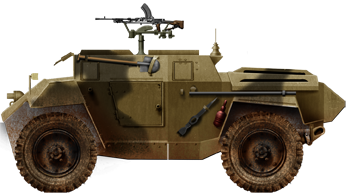 64th Anti-Tank Regiment, 78th Infantry Division, Italy 1944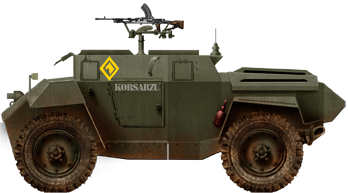 Polish Scout Car from the 1st Krechowce Uhlan Regiment, Loreto, Italy 14 August 1945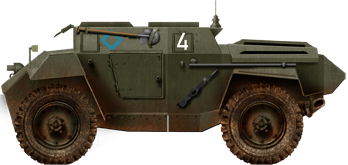 2Cs Czechoslovak Independent Armoured Brigage, 3rd Armoured Bataillon early 1945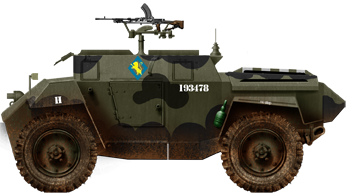 HQ Regiment 6th Armoured Dziecki Lukowskish Italy 1945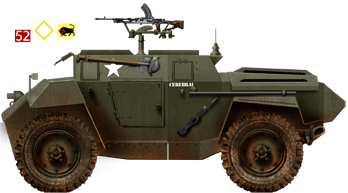 11th Armoured Division, Germany 1945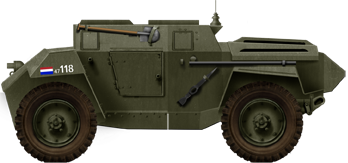 Dutch vehicle, 1947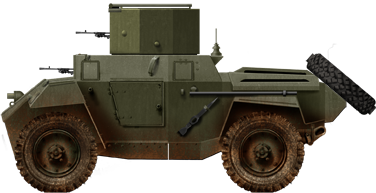 Modified French Scout Car in Indochina 1950
---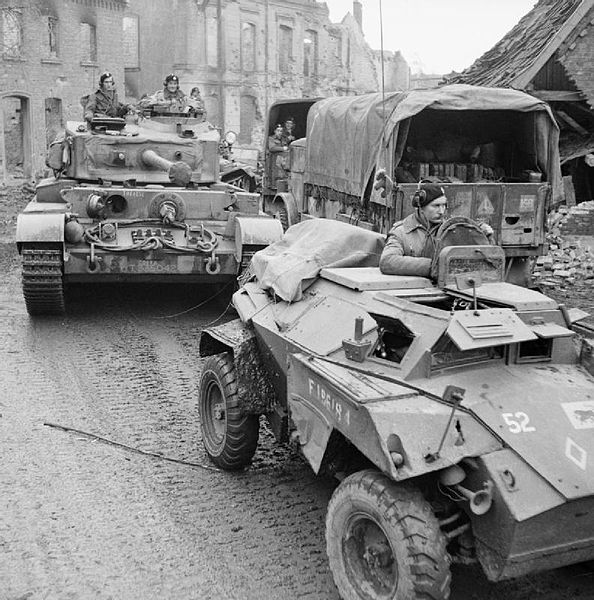 Humber scout car and Comet of 11th Armoured Division in a devastated German town, 30 March 1945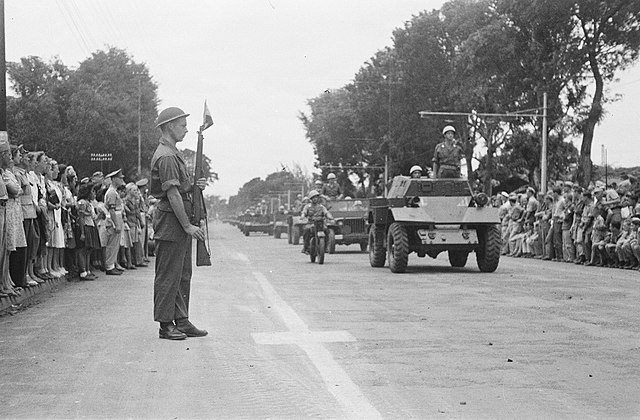 1e_Regiment_Huzaren_van_Boreel_parade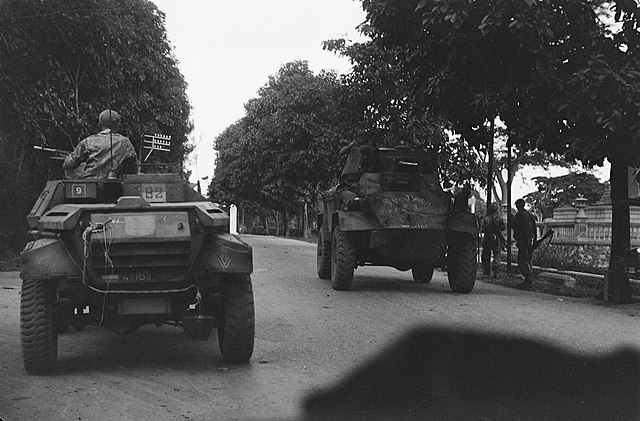 Dutch Humber Scout Cars in Indonesia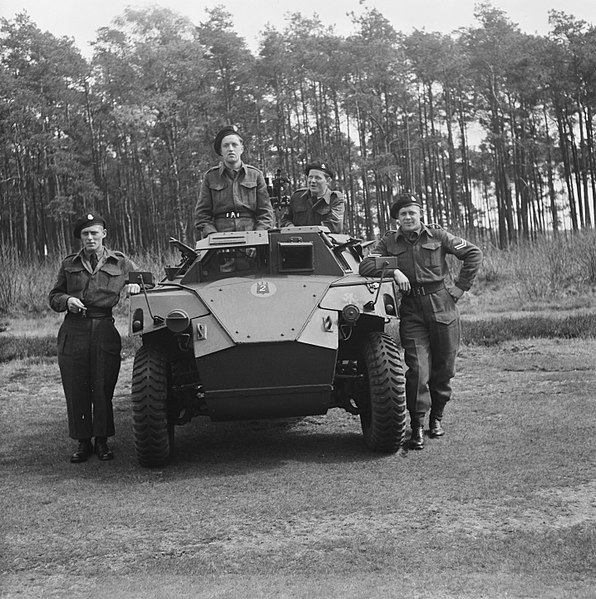 Dutch Scout Car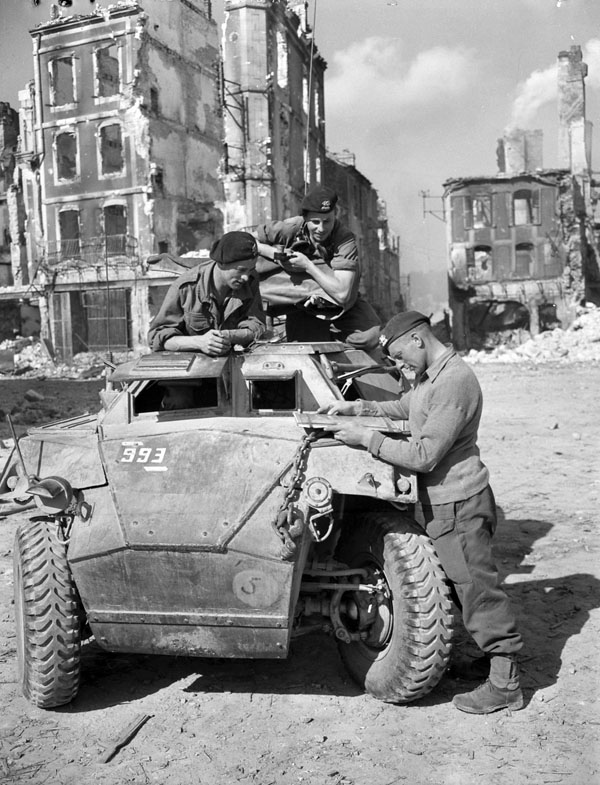 Scout-car in the falaise pocket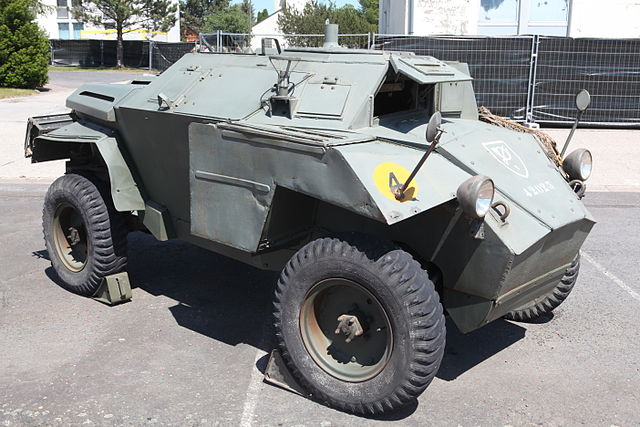 Joost J. Bakker vehicle in IJmuiden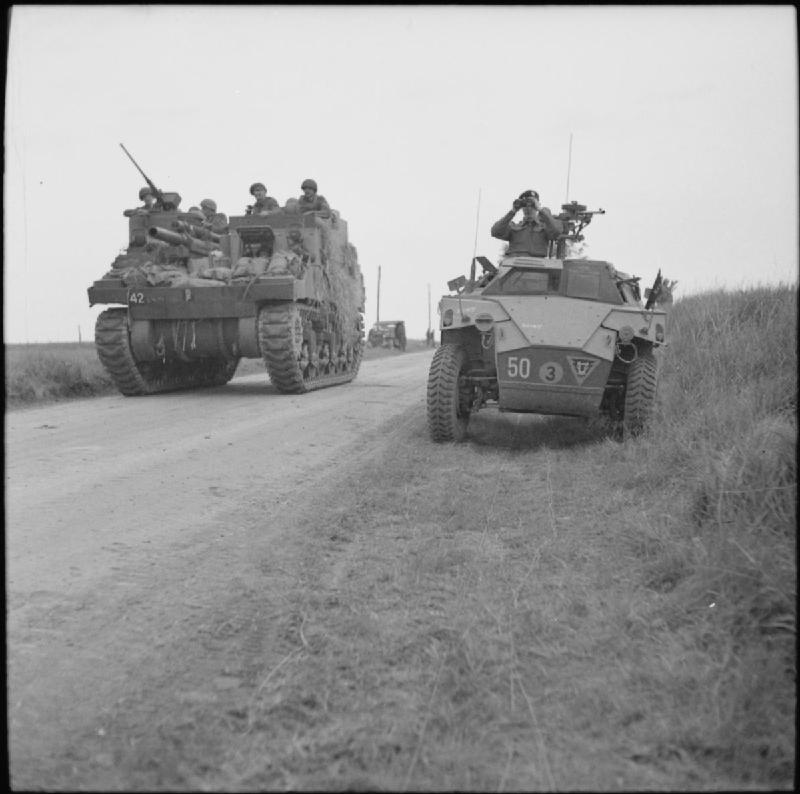 Normandy Campaign 1944 with a Sherman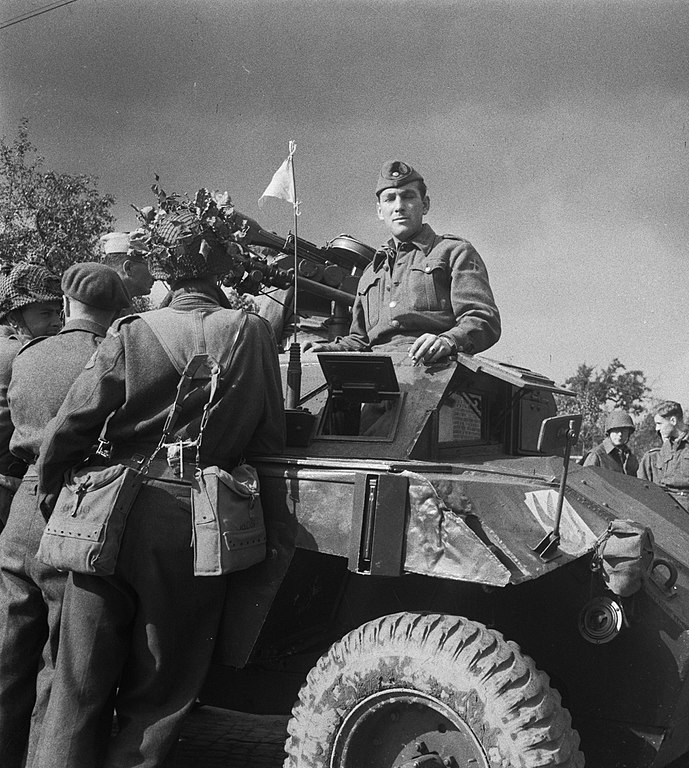 Dutch Manoeuvers of 1947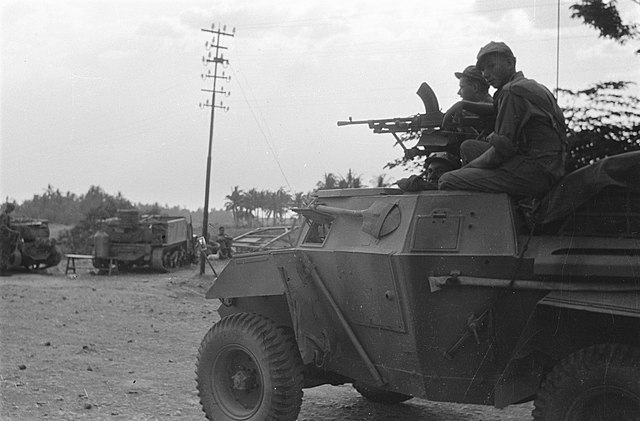 Dutch Humber scout car in 1947
General de Lattre on a vehicle in a parade in the Netherlands
Humber Scouts Today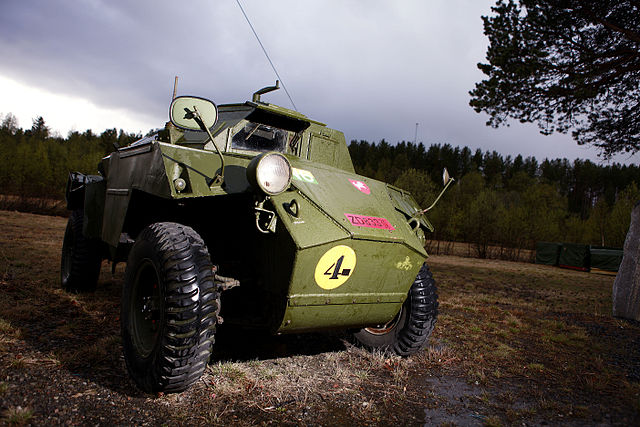 Norwegian Humber Scout Car
"jack in the box" in Bovington Museum
Danish Vehicle at Overloon
British vehicle, fully working
Same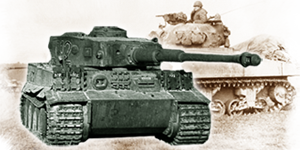 WW2 Tanks
---
WW2 tanks posters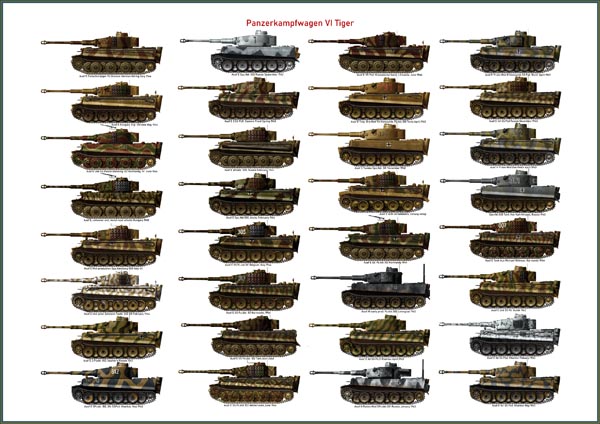 All Tiger tanks liveries.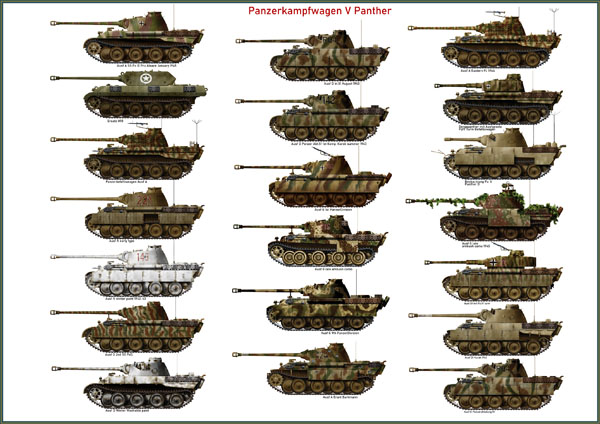 Panther liveries and variants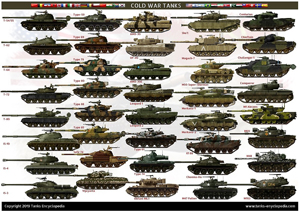 WW2 Armour - All tanks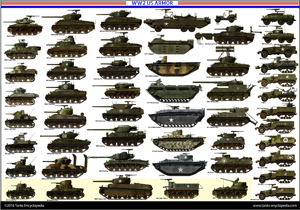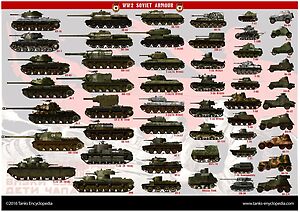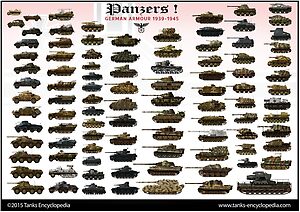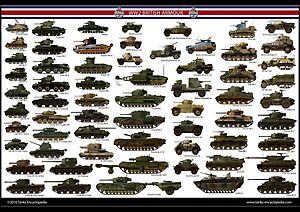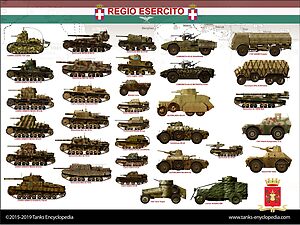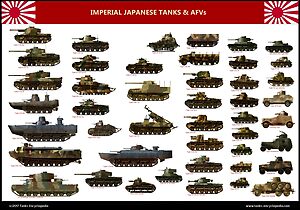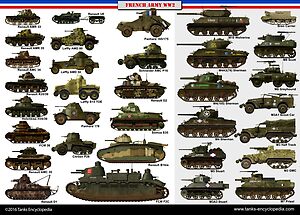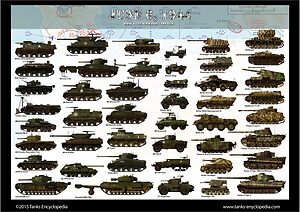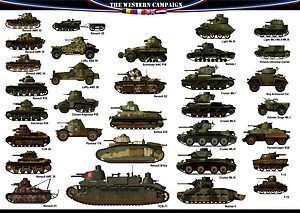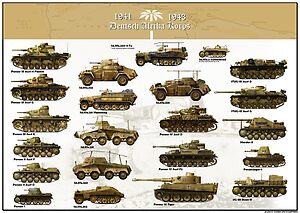 Tanks aces and single tanks series