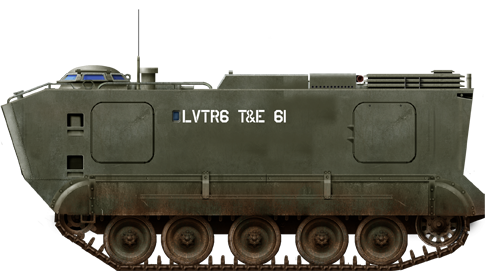 US Navy Bureau of Ships, responsible of the Second World War amphibious assault vehicles design, was poised to develop a successor of the LVT series, do the research and development plan for the next amphibious armored vehicles than in 1946, and spawned a variety of amphibious vehicle as prototype. On the other hand, FMC Corporation proposed a design of an amphibious armored vehicle with an emphasis on high speed when swimming, and has produced a prototype in 1947. This had a total weight 22 tons, and angles of the hull, slopes have been influenced by several boats, such as the speed boats that has been constructed in armored versions and fitted with a traveling crawler-type device attached with respect to their structure and were evaluated by the Marine Corps. These prototypes were developed by Baldwin-Lima-Hamilton (BLH), Inc. From the "LVTP-X1" developed by the Pacific car foundry led to the LVTA 105mm HMC.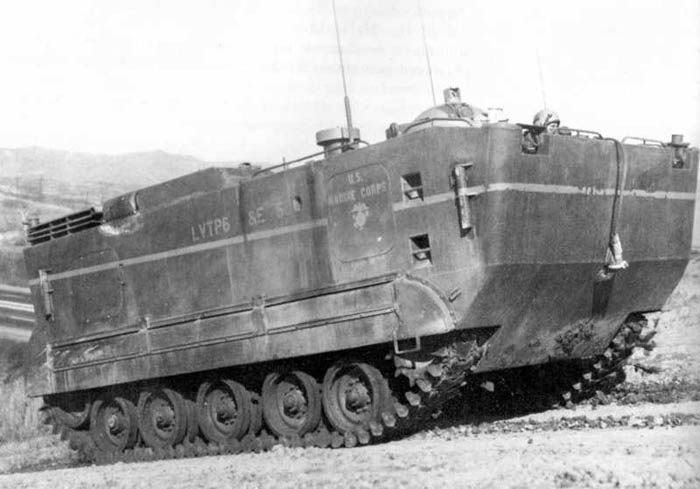 LVTP-X2 Prototype on trials 1952-54-
SRC snafu-solomon
Development of the LVTP-6
The latter was the rival project designed by the BorgWarner company in 1947. It had some engine modifications plus four types of transmissions tested as a total of five prototypes were produced. The LVTP-X2 (I) had a Cadillac Co. Model331 V-type 8-cylinder engine (187.5 hp). The LVTP-X2 (II) had the same GMC Inc. Model 302 series six-cylinder engine as the M59 prototype (127 horsepower, 3,350 rev/146 hp/3,600 rotation) which equipped with prototypes of the 2 groups. Only two have been manufactured. The LVTP-X2 (III) wad given the Chrysler Corp. V-type 8-cylinder engine (197 hp) and another of the same serie tested the Chrysler "Powerflyte" automatic transmission. The LVTP-X2 (III-2) had the Chrysler Corp. V8 (197 hp) which was eventually selected for mass production vehicle and became the LVTP-6. The LVTP-X2 (III) was also given the same General Motors FS-301MG automatic transmission than the M59 prototype. The LVTP-6 will eventually be FMC's unsuccessful paralleled development for Borg-Warner's LVTP-5 Based on the Army M59 APC, but never entered mass production.
The LVTP-6
The LVT-6 developed by Borg Warner, part of Ingersoll (Ingersoll), Inc. was a crawler-type amphibious armored vehicle, prototype first completed by 1951. FMC Corporation's more compact model was as described on the tests and eval reports "there was a need for an inexpensive amphibious instrumentation". This Development led to the LVTP-X2, medium weight Amtrac. This became its provisional name, was offered again for trials. The Marine Corps also instructed the "LVTP-X2" development should continue. Its basis, the T59, became the prototype of the M59 armored personnel carrier. Various engines were tested from 1952 ended with a Chrysler engine, selected for production. The same Chrysler prototype also had good mobility and better seaworthiness compared to lumbering LVTP-5. It was stable in waves up to 10 feet high, and motricity on slopes was excellent.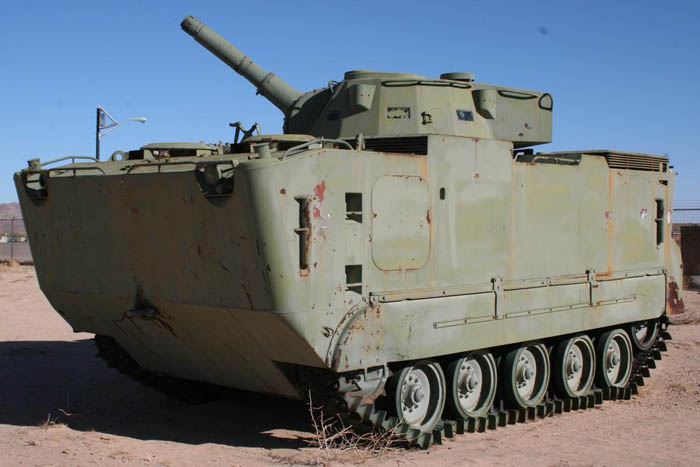 Fire support version
SRC
Further evaluations preconised the adoption of the "LVT-6" whereas was initiated the development variants. The basic troop transport in 1956 was at last adopted as the LVTP-6, whereas the LVTP-5 was just gaining mass production. However when the much improved LVTP-5A1 was ready for production, the Marine Corps staff concluded that there was no need for two models, and the LVTP-6 production was never started, ordered never came; Development was aborted, however it was further developed into the fire support type LVTH-X4, and prototype for the surface-to-air carrier LVTAA-X2, another cancelled program. The LVTH-X4 ptototypes were kept since at the California-based San Bernardino group of same name County, and in Barstow City, at the United States Marine Corps Barstow Depot (Marine Corps Logistics Base Barstow).
Read More/Src
On snafu-solomon.com
secretprojects.co.uk
Bureau of Ships Journal - By United States. Navy Department. Bureau of Ships
AMTRACKS on missing-lynx.com
LVTP-6 specifications

Dimensions
9 x3.57 x2.92 m (29 x 11.7 x 9.6 ft)
Total weight, battle ready
37.4 tons (74,800 Lbs)
Crew
3+34 (driver, commander, gunner, 34 infantry)
Propulsion
Continental LV-1790-1 V-12 gasoline 704 hp P/w 19 hp/tonne
Suspension
Torsilastic
Speed (road)
48 land/11 km/h water (30/6.8 mph)
Range
306 land/92 km water (190/57 mi)
Armament
APC 0.3 cal. M1919A4 (8 mm)
Armor
25 mm max (0.9 in)
Total production
1,124 in 1956-1957
Gallery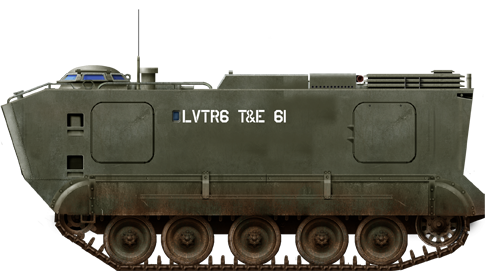 Attempted rendition of the LVTP-6 1st prototype based on the few photos available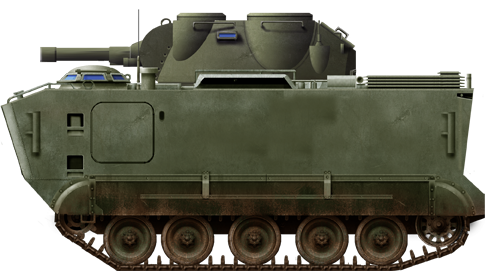 Attempted rendition of the LVTH-6. Having just a single photo does not helps.
---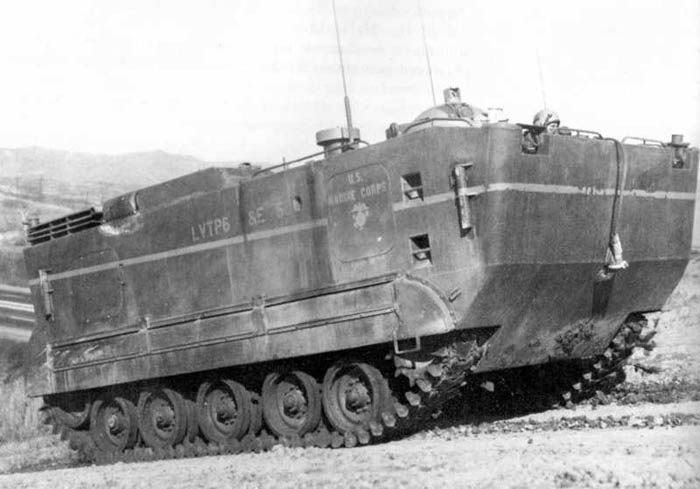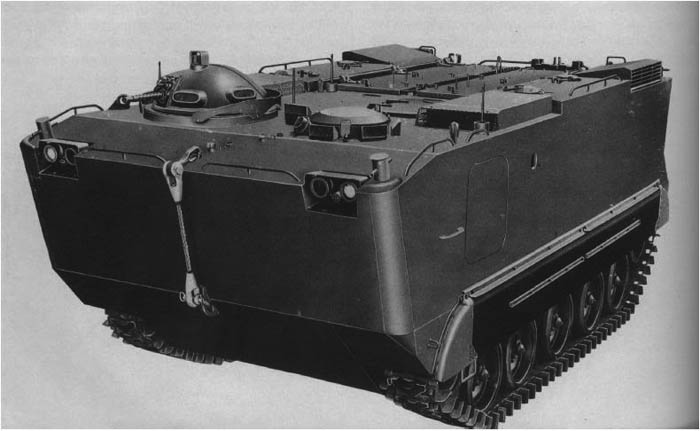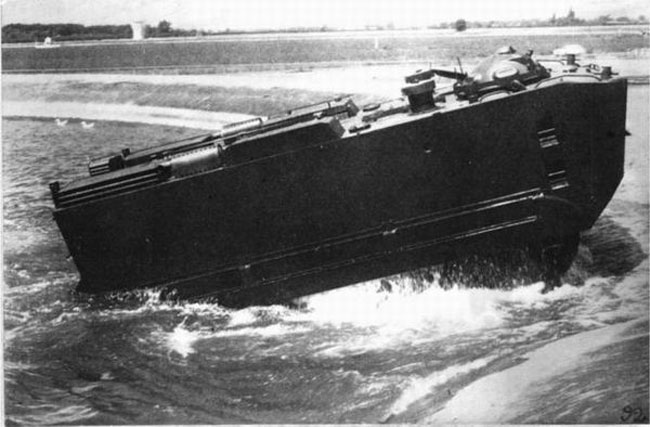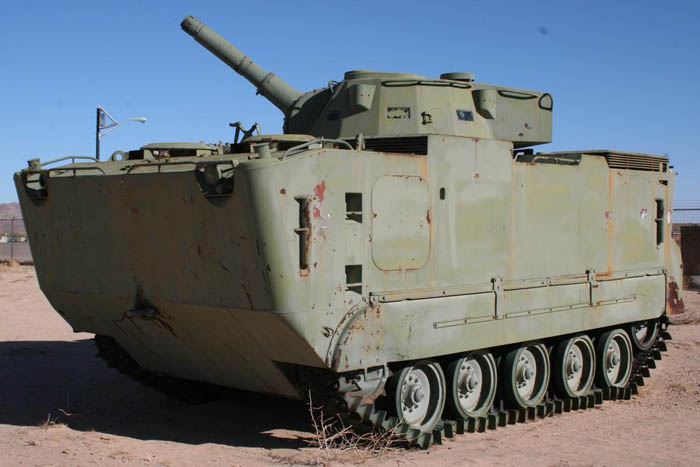 The original LVTH-6, the other one was based on the LVTP-5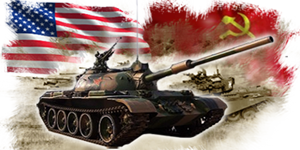 Cold War Tanks



































Cold war tanks posters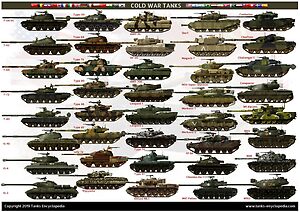 Cold War Main Battle Tanks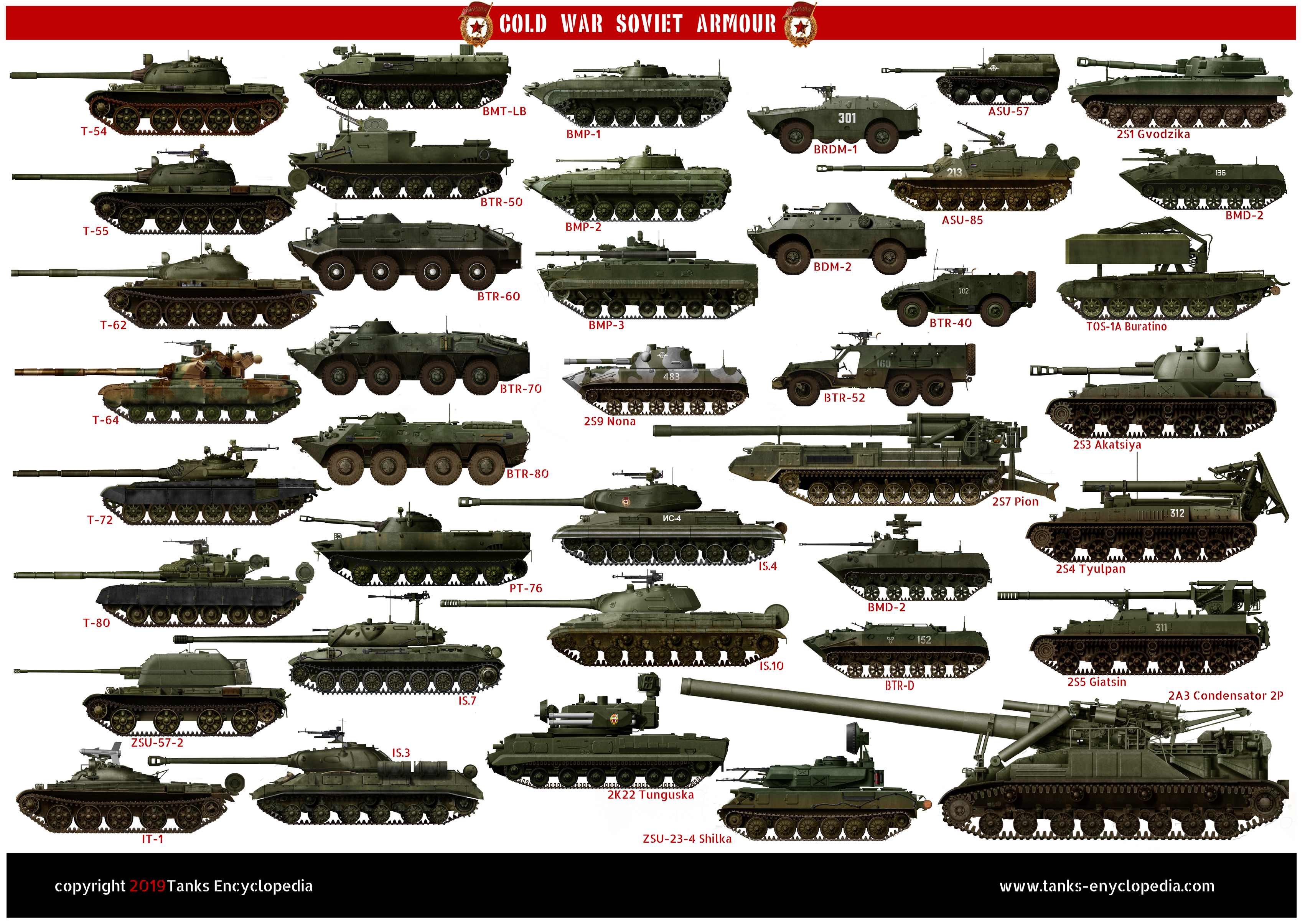 Cold War Soviet Army