Development of the LVT-4
The fourth LVT was Designed in 1943 on the basis of the LVT-2, but was the first to feature a stern ramp for unloading of personnel and cargo. It was also the most produced of any LVTs during the war. This alone was a remarkable step forward, essentially dictated by early battle reports over casualties resulting on landing troops. It was completely remodelled to achieve this, with relocated engine was from the rear to behind the driver's cab. This allowed for a larger cargo area and thus provided enough space to accommodate a full rear loading ramp, and far more troops (from 16 to 30 compared to the LVT-2). This rear configuration also better protected landing forces and facilitated loading. Another particular was to have Wash Vanes (honeycombed boxes above the tracks) that forces the water out, pushed by the grousers when in motion.
The Continental W670-9A drove front sprockets through a very short prop shaft, together with a controlled differential and final drive unit. The Torsilastic transmission used a 5 forward one 1 reverse spicer gearbox. The driver could see through two large bulletproof glasses and access/exist through two hatches on top. Motion was provided by 73 track links per side, with grousers, the adjustment was provided by the idler and sprocket, suspended on 11 independent bogie wheels and two return rollers. The armament was made of 12.7 and 7.9 mm machine guns with or without masks on four side pintle mounts, manned by the squad, plus a ball-mounted 0.3 cal. on the front cab, manned by the co-driver. In addition, appliqué armor could be attached, 0.5 inches (13 mm) on the front and 0.25 inches (6,4 mm) on the sides, reduced however the payload by 3000lbs (1,360 kg).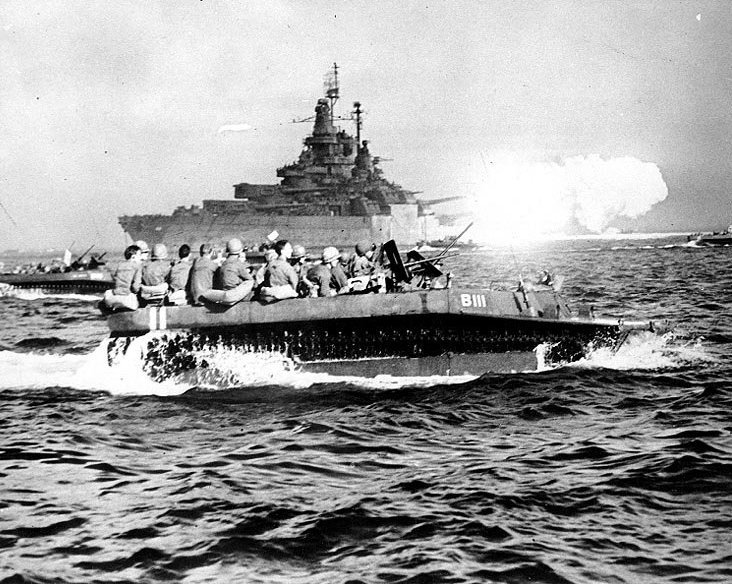 The LVT-4 in action
More than 8300 were produced from December 1943 until the end of the war by the Food Machinery Corp at Lakeland, Florida, Riverside & San Jose, California, Graham-Paige Motor Corp. in Detroit, Michigan and St Louis Car Co. at St Louis, Missouri. The LVT-4s were first used at Peleliu with LVT-2s. This operation showed how far the designers efforts resulted in a way better machine, useful, well-protecting and reliable. On the long run, the engine\'s location facilitated its maintenance. But this relocation had a backdrop as there was apparently an inadequate cooling system, causing the engine to overheat. The 1st Marine Division tested before the operation three LVT-4 with the new Navy Mk 1 flamethrowers, a fourth LVT providing supply. This unit was given to the 1st Amphibian Tractor Battalion. The Navy Mk 1 flamethrower was modelled after the Canadian Ronson and its range was 75 yards with gasoline/oil mixture and up to 150 yards with napalm bursting to 55 seconds to 80 seconds (for napalm).
LVT(4)s participated in the Saipan campaign (June 1944), Guam and Tinian (July 1944). LVT-4s were also used by British and Canadian troops during the operations in the Netherlands (like the Battle of the Scheldt in October 1944) and by allied forces when crossing the Rhine in march 1945 (Operation Plunder). Others were provided by Lend-lease to the Red Army that used these vehicles when assaulting the well-defended Oder and Danube west banks. After the war, French vehicles took part in the Suez crisis intervention and Indochina war, and USMC vehicles were used at Inchon in Korea.
The LVT(A)4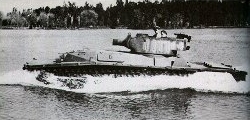 This armoured version based on the LVT-2 was produced alongside to provide fire, support using the M8, 75mm Howitzer Motor Carriage turret. It was entirely covered but the removal of the two forward machine guns proved later to be a serious tactical shortcomings. 1,890 LVT(A)4s were built in total. They participated in the Saipan, Guam, Tinian, and Iwo Jima landings and operations.
LVT-4 specifications

Dimensions (L-w-h)
7.90 x 3.29 x 2.46 m (26.1 x 10.8 x 8.1 ft)
Total weight, battle ready
13.5 tons (27,400 lbs/36,400 combat-loaded)
Crew
3+7 (commander, driver, co-driver, 1 platoon)
Propulsion
Continental Model W670-9A, 7-cyl, 250 hp
Top speed land/sea
14/7 mph (28/10 km/h)
Range/Consumption
250 miles/140 Gal (75 miles in water)
Armament
Main: 2x cal.50 M1920 M2 (12.7 mm) machine-gun
Secondary: 3x cal.30 M1919 (7.62 mm) machine-guns
Armor
6-14 mm (0.2 - 0.5 in)
Production
8,348
Links & resources
On Global security.org
The LVT-4 on WW2 Headquarters
Gallery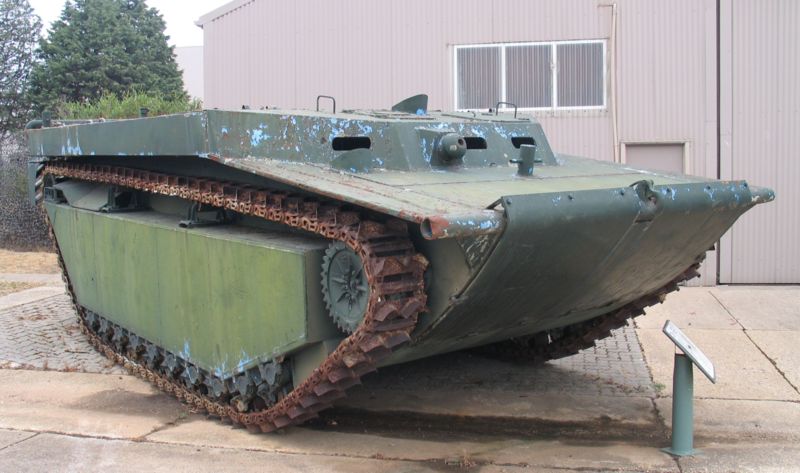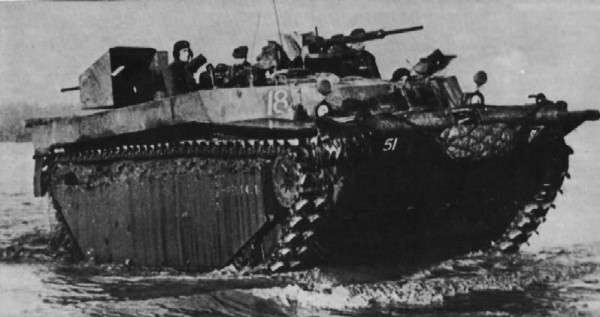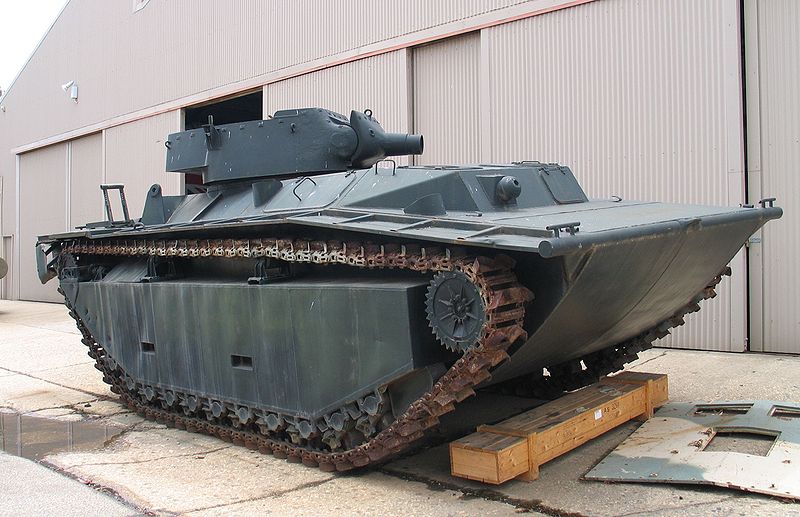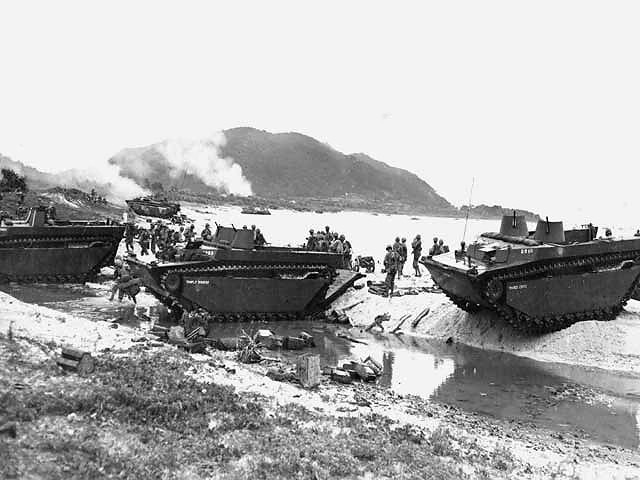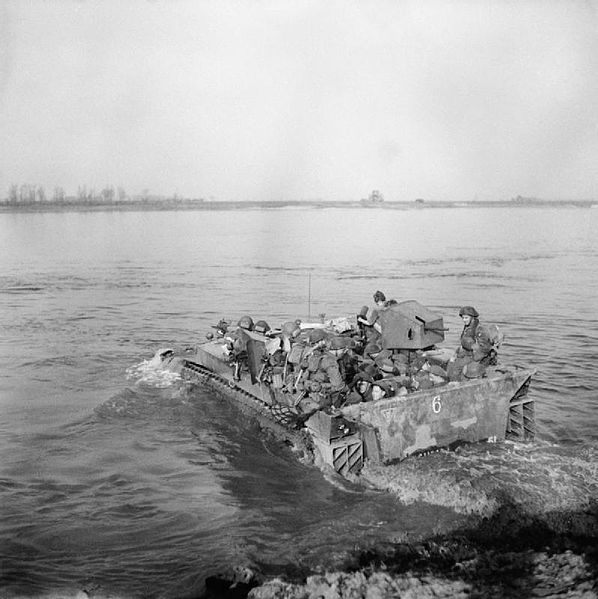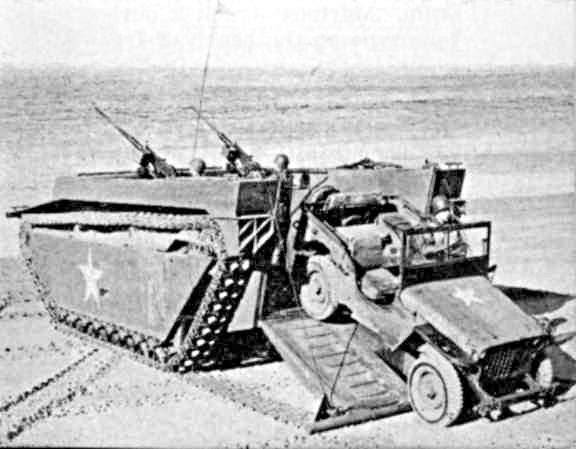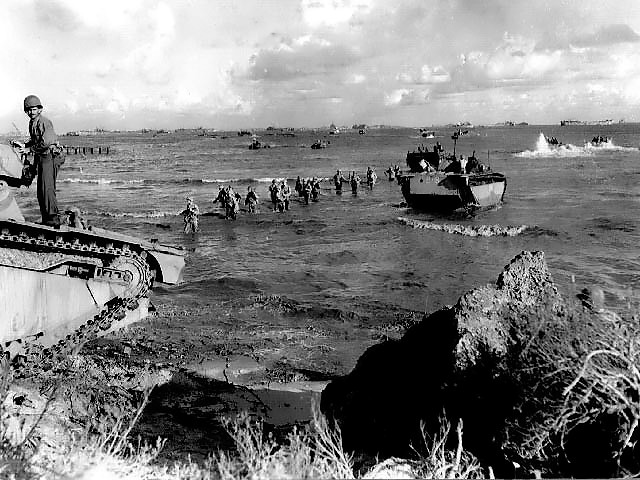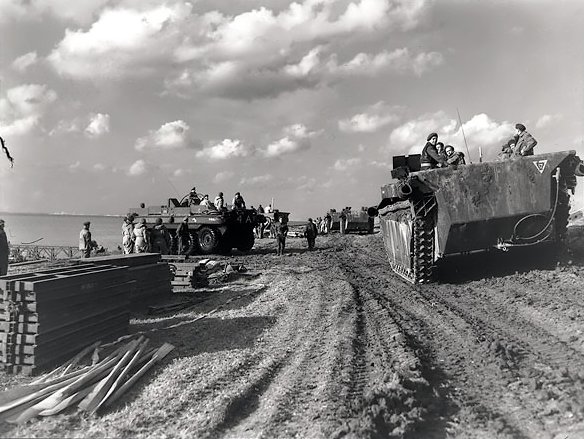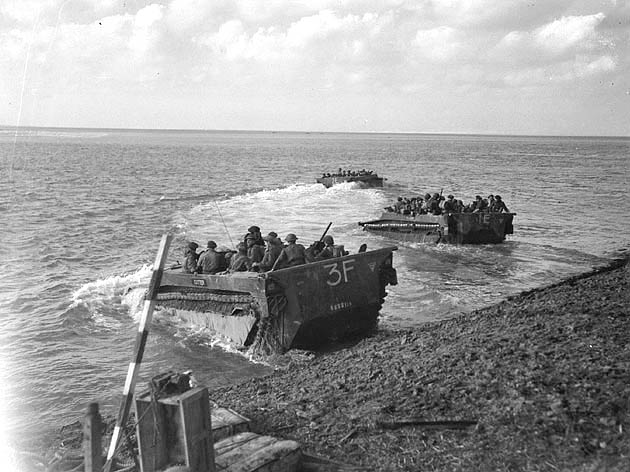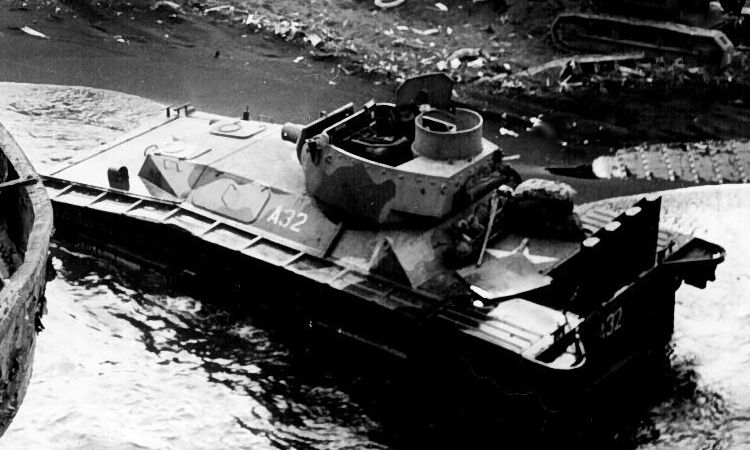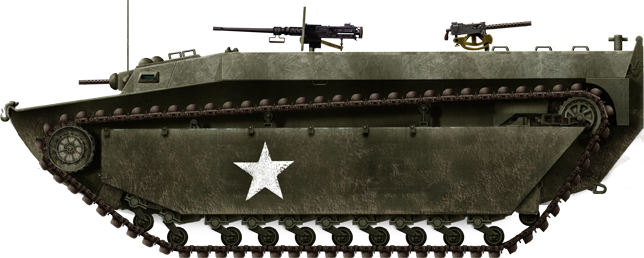 A regular US Army LVT-4 in 1944.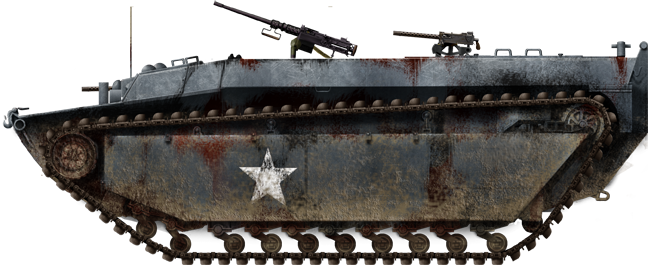 Early production US Marine Corps LVT-4 in 1944.

USMC LVT-4, Tinian August August 1944.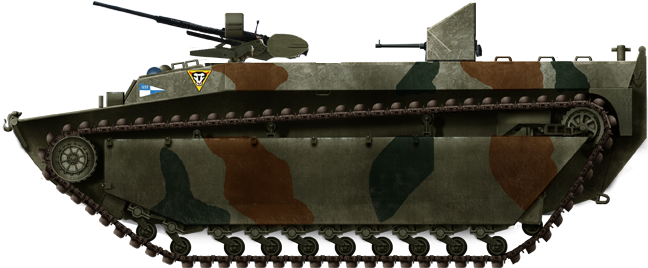 Buffalo IV of the 79th armoured division, Rhineland, march 1945. Notice the 20 mm Polsten autocannon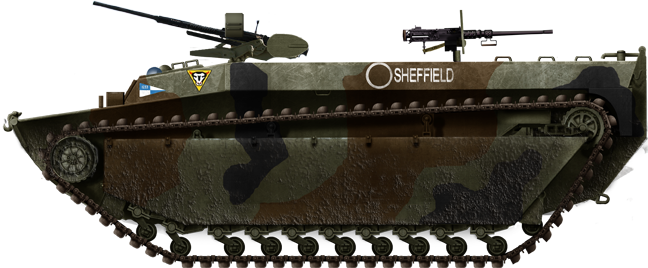 Buffalo IV "Shieffield" of the Royal Dragoons, Rhineland, 79th armoured division march 1945.

Buffalo IV Ambulance attached to the 79th armoured division, Rhineland, march 1945

LVT-4 in the Philippines, US Army, early 1945.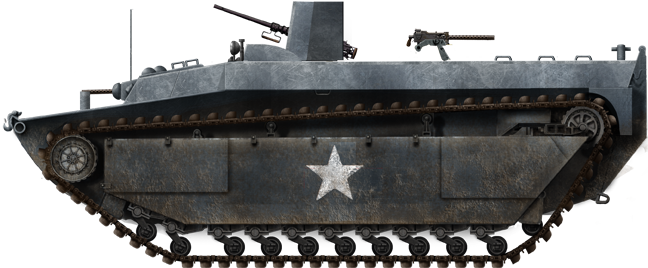 Late up-armoured LVT-4 in 1944.

LVT-4 of the 10th Amphibian Tractor Battalion, Yellow Beach 2, Iwo Jima 1945

Preserved LVT-4 at the USMC American Wartime Museum, nowadays.

LVT-4 USMC early up-armoured cab, 3rd USMC Tractor Marine Battalion, Iwo Jima, 1945.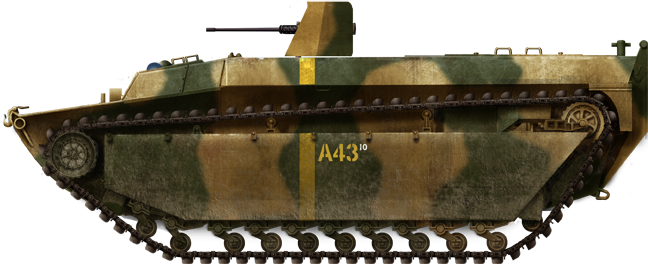 LVT-4 10th USMC amphibious tractor battalion, Yellow Beach, Iwo Jima, february 1945.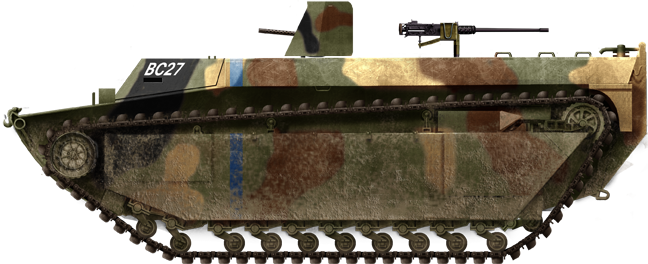 Early up-armoured cab VT-4, 8th USMC amphibious tractor battalion, 1st US Marine Division, Okinawa, summer 1945.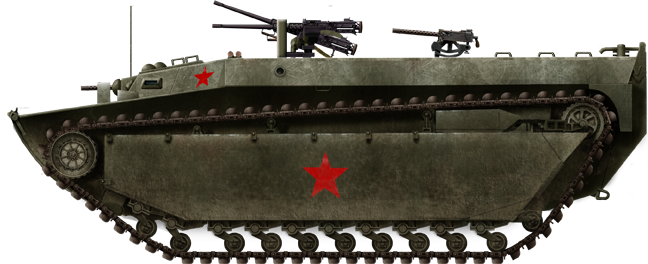 Lend-Lease LVT-4, Red Army, crossing of the Oder, 1945.

French LVT-4 of the Force H, at Port Said, Egypt, Suez crisis 1956.

French LVT-4 Force H, Port Said, Egypt, Suez crisis 1956.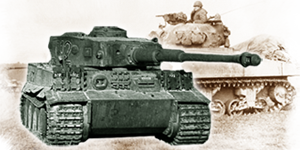 WW2 Tanks
---
WW2 tanks posters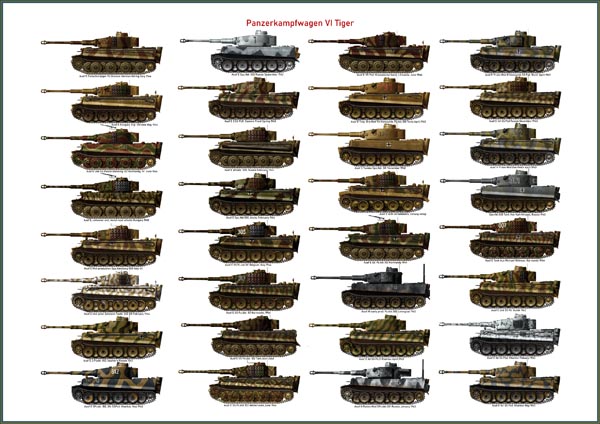 All Tiger tanks liveries.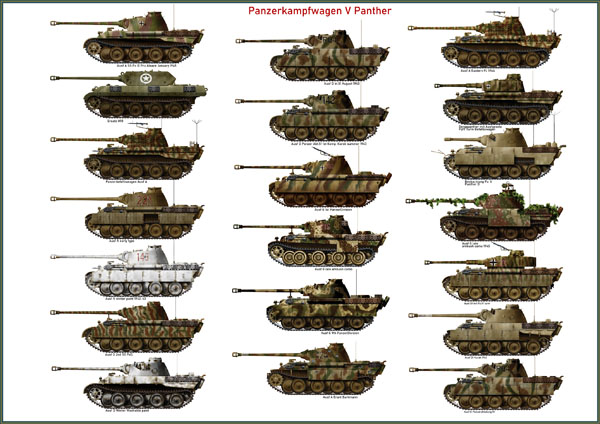 Panther liveries and variants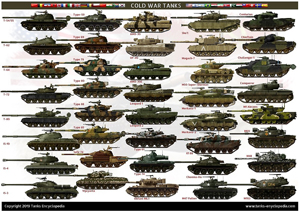 WW2 Armour - All tanks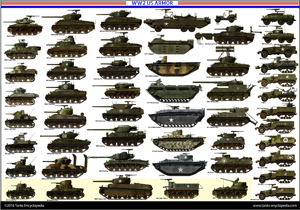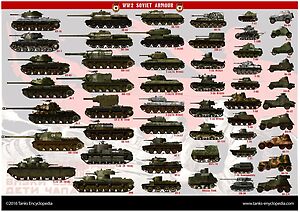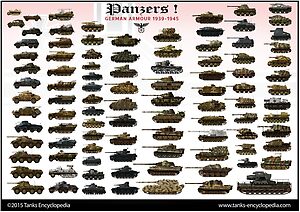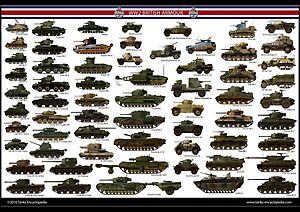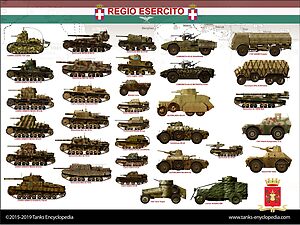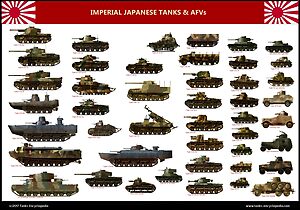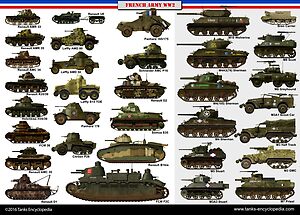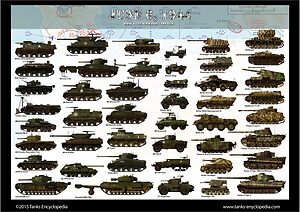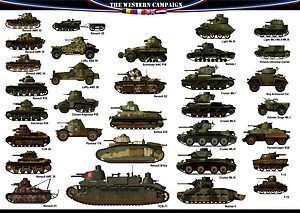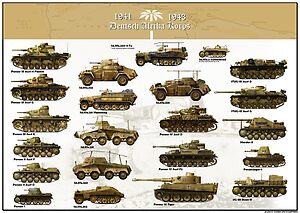 Tanks aces and single tanks series