The Mohafiz, an armored Land Rover?
The Land Rover Defender 110 (locally produced by Sigma Motors) was already in service in large quantities in the Pakistani Army, but not armored. Like other nations, Pakistan sought to improve its array of light armored vehicles by providing an APC with full protection from small arms fire and splinters. HIT (Heavy Industries Taxila) began, therefore, to experiment (possibly in the late 1990s) on a Toyota Land Cruiser chassis, and early in 2000 began work on a production Internal Security (IS) vehicle called Mohafiz or Muhafiz.
First shown in mid-November 2000, it started a trial campaign in December and was probably approved and introduced into service the following years as production is generally assumed to have started in 2002-2003. Since then, the Mohafiz has been introduced in "large numbers" both for the Pakistani Army, and Sindh Police (Delivered in 2012 by the Wah Ordnance Factory). 60 has been also delivered to the new Iraqi Army in 2006 as internal security vehicles.
Design
At first glance, there is little that betrays the Land Rover, but the drivetrain. The hull is entirely made of reinforced welded aluminum like many contemporary vehicles of this class, and two hull versions seemed to have been built according to photos, a supposedly Army and police versions (three marks). The mark III (B7 LEVEL PROTECTION) seems lower than the other, and boast a distinctive side slope with its ridge running from the upper rear to the engine hood. According to
this source
, it is based on the Toyota Land Cruiser, which makes it a cheaper proposition than many foreign LAVs of this class. There is also a second Mark III version, with the tall hull but straight ridge (sloped sides). Wheels design is often the best way to identify the base chassis.
In all cases, the vehicles carry a crew of 8, including the driver, co-driver/officer (which double as gunner in the crowd-control turret) and 6 troops facing each other on side benches. All can disembark from two side and a single right-opening rear door. Protection is provided at all angles from 7,62 mm caliber and shell splinters. Peripheral vision is assured by two front and two side bulletproof windows B-7/N.I.J.- STD - 0108-1 Level IV standards.
Access is granted through two forward opening side doors. A series of three small windows are also provided for the troop compartment (plus rear doors) as well as ten pistol ports (sides, top, and rear). Usually, these vehicles are used for internal security so wire mesh screens are a standard, with 80% clarity. The Mark III showcased at Idex 2014 had its front windows protected in addition by folding armored screens and also displayed a set of police gyro lights and two sets of two tear gas dischargers.
The Mohafiz is given a 4.2 liter, 8 cylinder turbodiesel engine (111hp @4,000rpm) coupled to a manual transmission with five forward and one reverse gears and a two-speed transfer case. Coupled to a manual transmission with five forward and one reverse gear plus a two-speed transfer case, for power steering. A 4.5-liter engine is also available in option. The Mark III is given a new Water cooled Turbo-Diesel inter-cooled, 8 cylinders 4.2 liters rated for 150 KW/200HP @3400 rpm.
The tires are of Run-flat type, and a heavy duty suspension is fitted, with hydraulic power assisted brakes. Turning circle radius is about 6,9 m and Ground clearance 23 cm. Wheelbase (2,98 m) allows to cross small ditches and the vehicle can ford about 60 cm of water. There are also automatic fire extinguishers in the engine and troop compartments. An air conditioner is also standard and for crowd control, the turret is fitted with a public address system and siren. The vehicle also came with the original Land Rover toolbox, like lifting and towing hooks.
Mohafiz models also share a small, manually operated, one-man turret (with searchlight) installed right between the front cab and troop compartment, armed with a portative 7.62mm machine gun of various types: PKT for Iraq, 12.7mm machine gun in option. This turret could also mount a tear gas grenade launcher and is topped by a two-part roof hatch. There are also two forward opening roof hatches for firing from above while being protected, although several arrangements are possible. Various communications equipment are also proposed in option.
The Mohafiz in service
Introduced into Pakistani service in 2002 or 2003, the Mohafiz is said to have been delivered to Iraq (2006), with 60 vehicles. It has been since produced in "large numbers", possibly still underway or maintained for export only, as there is no way to find a reliable source. Estimates, given the second series of Police vehicles (60) so 120 vehicles total, makes for a probable 150+ additional vehicles, so around 280-300 total at the lowest.
Mohafiz I (tall hull, flat sides) used by the Balochistan Constabulary (Police), official HIT photo.
It should be noted that Pakistani army also employs other light APCs, the locally-built Dragoon, Protector,
Turkish-built Cobra
and Akrep as well as imported
Casspir MRAPs
. There are currently discussing with the US about acquiring retired Humvees (
source
). The Turkish Nurol EJDER is also assumed to be produced under license-production (discussions as of 2015, Transfer of Technology has been signed with HIT).
Links/sources
Wikipedia
HIT Mohafiz
HIT Mohafiz II
HIT Mohafiz III
Army-guide
Global-security
Army-Recoignition
Military-informant.com (ru)
Mohafiz III specifications

Dimensions
4.87 x 1.57 x 2.03 m
Total weight, battle ready
3.65 tons
Crew
8 (driver, cdr, 6 troop)
Propulsion
TD 8-cyl 4.2 litre 200 hp (150 kw)
Suspension
4x4 commercial heavy duty type
Speed (road)
90 km/h flat?
Range
Unknown
Armament
7.62 mm or tear gas discharger, optional
Armor
B6 or B7 level 7.62 mm NATO (0.3 in)
Total production
Unknown - current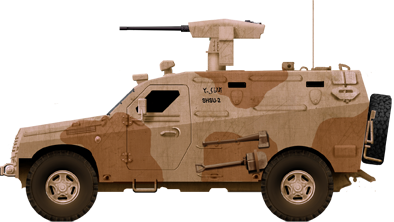 Mohafiz III, fitted with a remote-controlled cal.50. A shorter version also has been spotted.
Iraqi Mohafiz, based on the Land Rover 110 chassis.
Mohafiz Mark II, apparently armed with a Rheinmetall MG3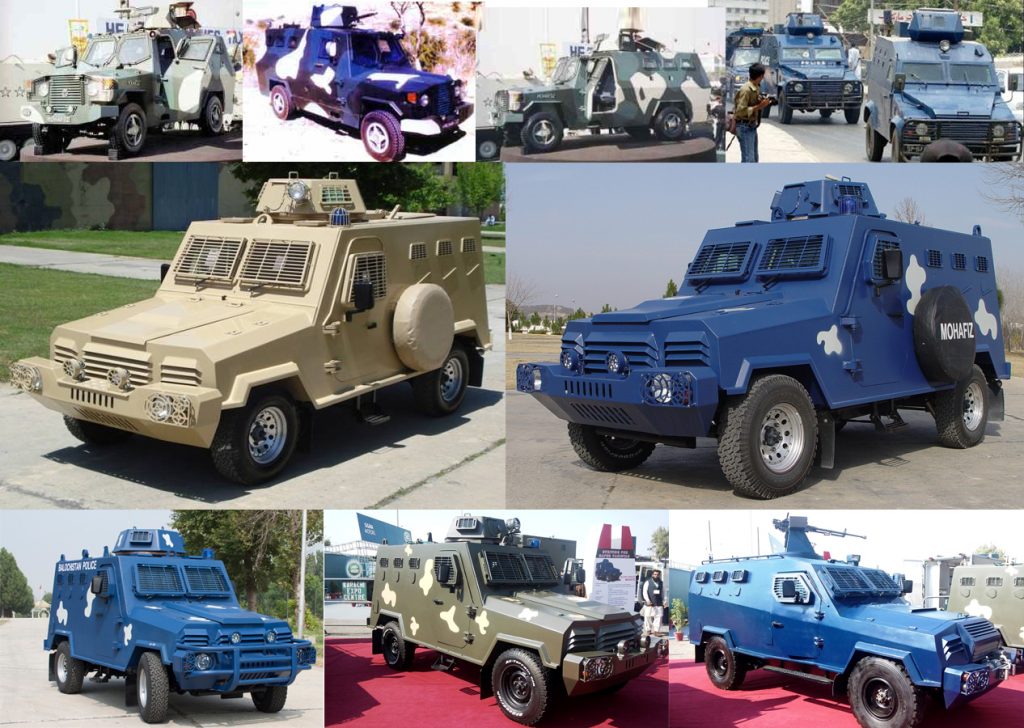 Various references from the web showing the hull types and Army/Police liveries.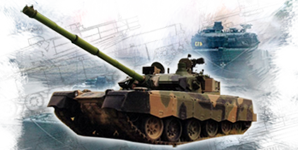 Modern Tanks
---
Modern MBTs posters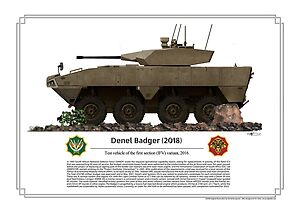 Denel Bagder (2018)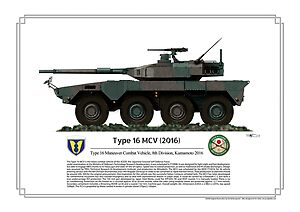 Type 16 MCV (2016)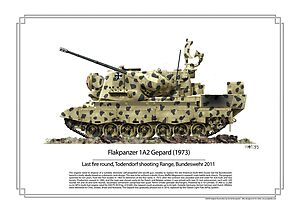 Gepard 1A2 last rounds 2011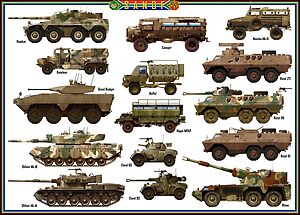 SANDF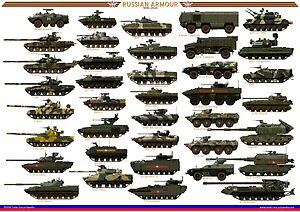 Russian AFVs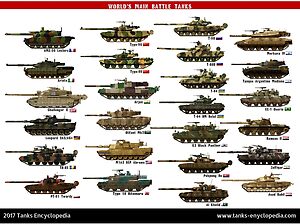 Main Battle Tanks