The proverbial French wheeled APC
The VAB in brief
VAB means "Véhicule de l'Avant Blindé", literally "Vanguard Armoured Vehicle" which does not tells that it was an armored personnel carrier and the most prolific of the French Army by far. 5000+ indeed has been built since its introduction in 1976, both in 4x4 and 6x6 configuration, declined into 35 variants and exported to 15 countries over time. With 3,900 vehicles the French Army is the largest operator of the type, and now most vehicles are modernized while there is a second generation VAB (called Mk.II) currently developed for escort. The VAB design has been influential for several other vehicles of the same category, like the American
Textron M1117 ASV
, Indonesian
Pindad Panser
or
Chinese WZ551
.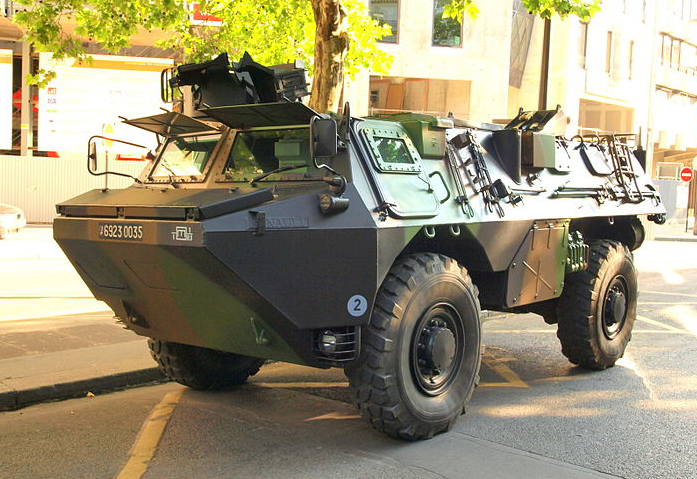 VAB 4x4 - 14th July parade
Development
Contrary to the previous tracked
AMX-VCI
of the 1960s, the VAB was meant to be fast and therefore after the success of the
Swiss Piranha family
, the solution of a wheeled vehicle was chosen. The Army specifications published in 1974 asked for an amphibious vehicle, NBC protected by lightly armored, and complementing the tracked
AMX-10P
as the main army APC in case of a conventional war with the Warsaw pact (the amphibious capability would then play its full when crossing the numerous rivers in eastern France and Germany).
In 1973, several designs were presented from various manufacturers. At the end, only two designs match the requirement, one by Panhard and one by Saviem/Renault. Eventually, the latter won, as its design was chosen in May 1974 followed by an order for 4000 vehicles. The first delivery came in 1976 and was followed by the delivery rate of 30 to 40 units a month. From 1998 these vehicles underwent series of upgrades collectively known as VAB Valorisé or "Valo". In 1990 a new model was developed called VAB NG ("New Generation").
The marketing takeover of GIAT by Renault Trucks Defence was followed by a presentation at Eurosatory 2010 of the heavier VAB Mk.II, roomier and with a Level 4 protection (also mines and IEDs), meant for export. The VAB is scheduled to be replaced by the Scorpion program's Véhicule Blindé Multirole (VBMR) Griffon, at the horizon 2019, taken over by Nexter, Renault Trucks Defense and Thales (€752 million development phase signed in November 2015).
Design
Protection and arrangements
Contrary to the wedge-shaped MOWAG Piranha, and like the Soviet
BTR series
or the contemporary German
Fuchs
, the VAB has regular windows and broken nose, on which was stored the usual trim vane raised for amphibious operations. The hull was entirely made of rolled homogenous steel, with a standard compartmentation for such vehicle: Left-side driver and right gunner at the front, left-side engine, right-side reserved for storage and passageway to the rear compartment large enough for eight infantry seated on inward-facing, foldable benches, with an exit through rear armoured doors with bulletproof windows.
The crew entered the vehicle through two lateral hatches above the front axle, while exit was facilitated by two additional hatches in the roof. Vision comprised the two front windows and two of smaller sides in the hatches, all heated and bulletproof, and given folding armored panels with a vision slit. The rear compartment also had windows protected by folding panels. The armor was about 6-8mm thick and sloped with a central spine to protect against small arms fire and shrapnel at all angles. 1990s upgrades will also comprise MEXAS composite armor and improved mine protection.
Mobility
The VAB's 13 tonnes allows the vehicle to be airlifted, a crucial tactical advantage, completed by its amphibious capabilities. In that area, the trim vane is erected, bilge pumps activated. Depending if the option is present the wheels are used to provide this mobility, or two water-jets fitted with a deflector for steering and reverse thrust, hydraulically controlled by a joystick mounted on the dashboard. The engine was the Renault Truck MIDR 062045 235 kW (320 hp) water-cooled turbocharged 6-cylinder turbodiesel which gave a 17 W/kg (23 hp/t) power to weight ratio. The 1976-1983 series were given the MAN D.2356 HM 72 in-line, water-cooled, 6-cylinder diesel which gave 220 hp at 2,200 rpm. It came either in 4x4 or 6x6 depending on versions. The 6x6 with its big wheels had an extra mobility guarantee in case of a mine blast.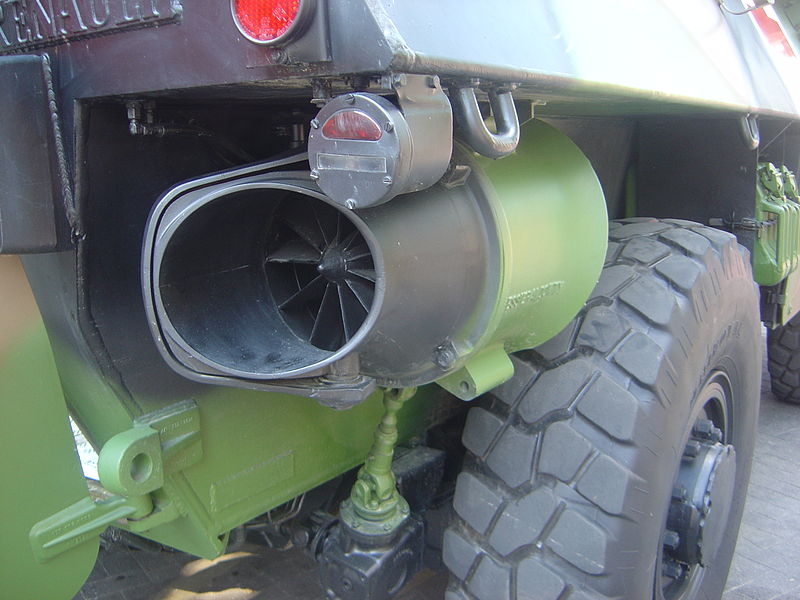 VAB's rear propeller
Top speed was about 90 kph to 110 kph on flat, 8 kph in water for a top operational range of about 1000 km to 1200 km thanks to 310 liters capacity. As shown by trials the VAB could negotiate up to 60% slopes, 30% side grades. Optional equipment comprised water-jets, an air conditioning system, NBC protection system, passive night vision, front winch (7,000 kg cap.) and 60m steel cable, armored grenade thrower hood, gun/observation port, gas dispenser, or a public address system (for crowd control).
Armament
We can't approach this chapter without peeking into the numerous variants the vehicle is known for. The basic APC, which constitutes the bulk of the models in service is armed with either a Browning cal.50 12.7mm M2HB heavy machine gun or the standard French AA-52 7.62mm light machine-gun or the NATO equivalent Herstal GMPG and others at export. The gunner is protected by an open turret (large frontal shield, side and rear armour up to the shoulders) and the two halves of the hatch doors when raised. Not an optimal protection, the Mk.II introduced in that area remote-controlled weapons stations rather than a fully enclosed turret.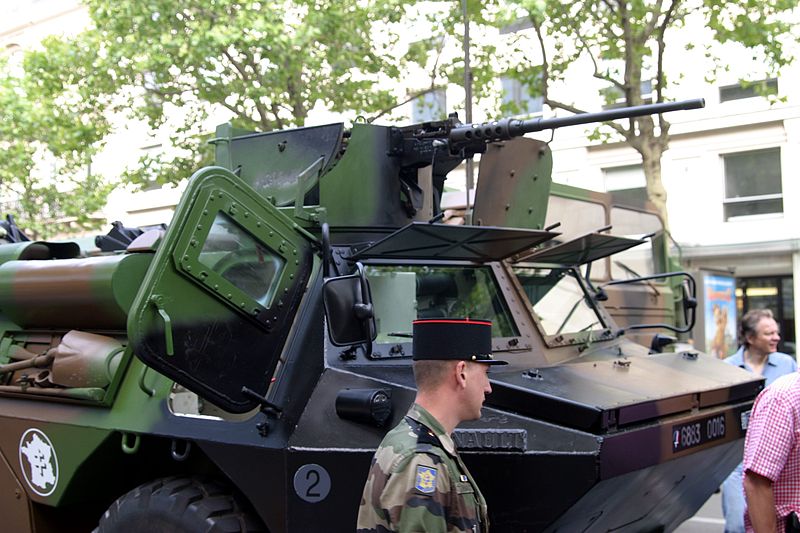 VAB Mark II half-turret cal.50
Depending on the variants (see later), the VAB could also be equipped with a 20mm F2 cannon in a Capre turret (air force), Milan ATGM, 84mm portable rocket launcher, ERYX ATGM system, HOT Mephisto system, one-man T.20 turret (Cyprus), 81mm mortar (Oman), twin 20mm TA 20 turret (export), or UTM800 HOT turret (export).
Upgrades
Overall about 1000 improvements were provided (or still are) to the whole VAB park in service. Retrospectively these could have been named Mk.I but it's not official.
On the protection side the improvements concerns what was called the VAB valorisé or "Valo" in the late 1980s. This consisted in three packages, the first seeing the replacement of the manual gear by an automatic transmission, the second the replacement of the brakes and automatic tire pressurization, and the third, a generic armor upgrade. By the mid-1990s appeared the VAB NG (new generation) which had an improved armor and a new engine. On the armament side, and as shown in an operational 2007 report, the gunner was more often injured or killed by mine explosions and surprises attacks than the crew.
In that occurrence in 2007 the VAB TOP (tourelle TéléOPérée) upgrade was voted, and in May 2008, Renault Trucks Defense signed an 8-years contract to be provided by Kongsberg Defence & Aerospace the Protector Remote Weapon Station. The upgrade still is ongoing today for 500 vehicles. About 60 VAB-TOP were deployed in Afghanistan and fought at the Battle of Alasay. The RWS also showed a lower ammunition consumption due to the better optics allowing precise fire.
The VAB Mk.II
Unveiled at Eurosatory 2010. It is given all the improvements seen previously plus a Level 4 protection hull with V-shaped deflector (14.5×114mm AP/B32 at 200 meters and 911 m/s, 150mm shell splinters at 30m, 10kgs AT mines, 4a and 4b blasts, but not RPGs). The hull is also brand new, longer, with a 6x6 wheeltrain although it also came in a shorter 4x4. There are a bolted add-on armor and large front windshield without separation. There is a versatile RWS system (Kongsberg) mounting either a 7.62mm, 12.7mm, or even 30mm cannon. It is also equipped to accept 90mm Cockerill guns in tailored 2-men turret fitted at the rear. The engine is a Renault DXi7 six-cylinder diesel engine delivering 320 hp. Due to the increase of the roof height, internal volume grows from to 9 to 11m³. It was proposed for export, but no orders came.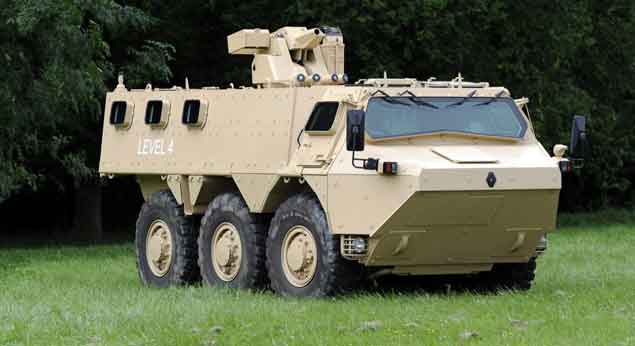 VAB Mark II
The VAB Mk.III
The third generation dates back from 2012, and is essentially a longer, 20 tonnes vehicles, to accommodate larger payloads (7.5 t) and heavier armaments. It is characterized by a single 6x6 type, with the front axle separated from the two rear ones, and a long rear overhang of the hull. It has a modular armor STANAG-4 level (14.5mm AP rounds) and mine/IED protection up to the MRAP level thanks to a V-shaped belly. Highly modular it is ready to convert from an APC to an infantry combat vehicle, ambulance, ISTAR (intelligence, surveillance, and targeting), 120 mm mortar carrier, command post among other tasks.
Other characteristic features are the two rear fuel tanks. The rear doors are replaced by a single ramp which allows to load or disembark heavy payloads. Its main armament is an RWS accommodating either a 20, 25 or 30 mm autocannon. In fact, the TRT-25 remotely controlled module (BAE Systems) 25mm M242 Bushmaster chain gun was tested, dual-fed. It came with a coaxial 7.62-mm machine gun. Night vision and NBC protection came as standard. For mobility, the vehicle is given the same DXi7 turbocharged diesel engine, up to 400hp, modular, allowing a field replacement in less than two hours. Options include a central tire inflation system and winch. It could be airlifted by a C130 or A400M. No orders yet.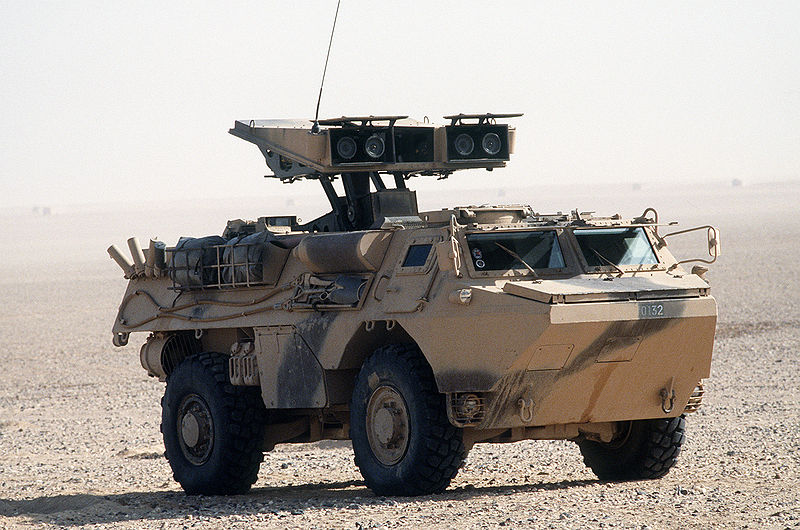 VAB Mephisto anti-tank variant
Variants
VAB VTT
The standard APC (VTT means Vehicule de Transport de Troupes). 4x4 only, 2+10 crew.
TOP
Equipped with a 20mm RWS system developed by Kongsberg and ceramic add-on armour. 500 converted.
AZURE
Urban Combat version, with RWS, dozer blade and panoramic periscopes.
VTT Milan
Fitted with a pintle mount for the MILAN ATGM system at the rear of the hull roof.
VTT AT4CS
Fitted with the AT4CS 84mm portable rocket launcher.
VTT ERYX
Fitted with the
Eryx
ATGM system
VAB RATAC
Artillery target acquisition vehicle, DR-PC 1a doppler radar of 20 km range.
VAB RASIT
Ground Reconnaissance vehicle, DR-PT 2a radar.
VAB PC
Command Post vehicle, crew of 6, map tables and signals equipment
VAB SIR
Digital regimental C4ISTAR information system.
VAB Bromure
Electronic warfare vehicle.
VAB Echelon
Maintenance and repair vehicle.
VAB Genie
Engineering vehicle with a light obstacle clearing blade, trailer with mine-clearing charges.
VAB SAN
Armoured ambulance, 5 stretchers/10 seated injured personal.
VAB Reco
NBC reconnaissance vehicle.
VAB ATLAS
Artillery fire C&C vehicle (Formerly VAB ATILA, modernized).
VAB SGEA
Electronic warfare variant of the ATLAS
VAB Rapsodie
Interarm (air/land) radar reconnaissance vehicle.
VIB
Base patrol protection IFV (Air Force), 20mm autocannon/AA52 7.62 mm coaxial
VBR
Same but for the Air Force Genie, with a Capre turret and 20mm F2 gun.
VCAC "Mephisto"
Standard Antitank variant, 4 ready HOT ATGMs +8 more in reserve.
VCI T.20/13
Used the former AMX VCI T20 turrets for fire support
VIT
Battlefield Topographic vehicle of the field artillery units.
VOA
Standard Artillery observation vehicle, day/night observation devices in a turret and laser range finder
VTM 120
Mortar towing vehicle for Thomson-Brandt MO-120.
VBRG
Riot control vehicle used by the French Gendarmerie, with a water cannon and/or a bulldozer blade.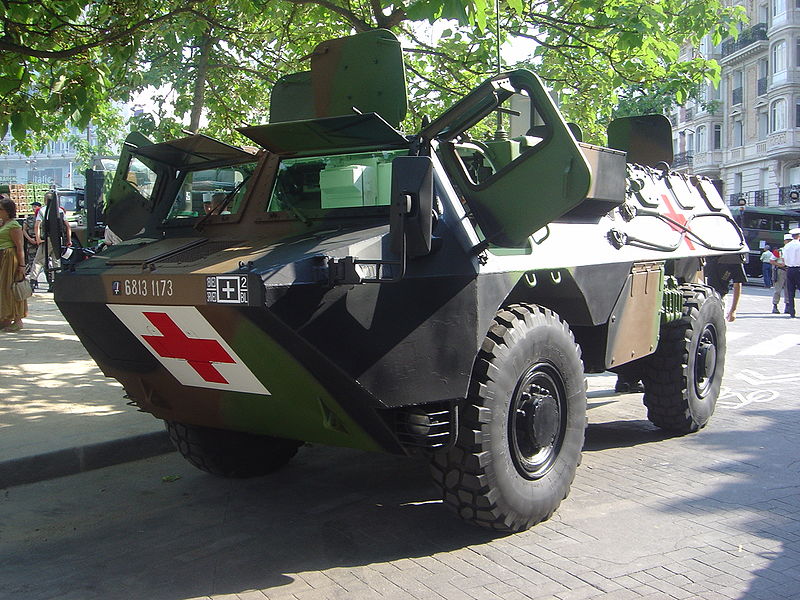 VAB SAN, armoured medical vehicle
Exports
The VAB since its introduction has been sold to 14 countries, and two more operators used it.
These are Brunei, Chad, the Central African Republic, Cyprus, Indonesia, Ivory Coast, Lebanon (Internal Security Forces), Mauritius, Morocco (400), Oman, Qatar, The United Arab Emirates and Italy (NBC variant).
In addition, it has been used by Georgian HQ units (ISAF) in the Kabul area and also by the Amal Movement (1983-1990) through captures (Lebanon).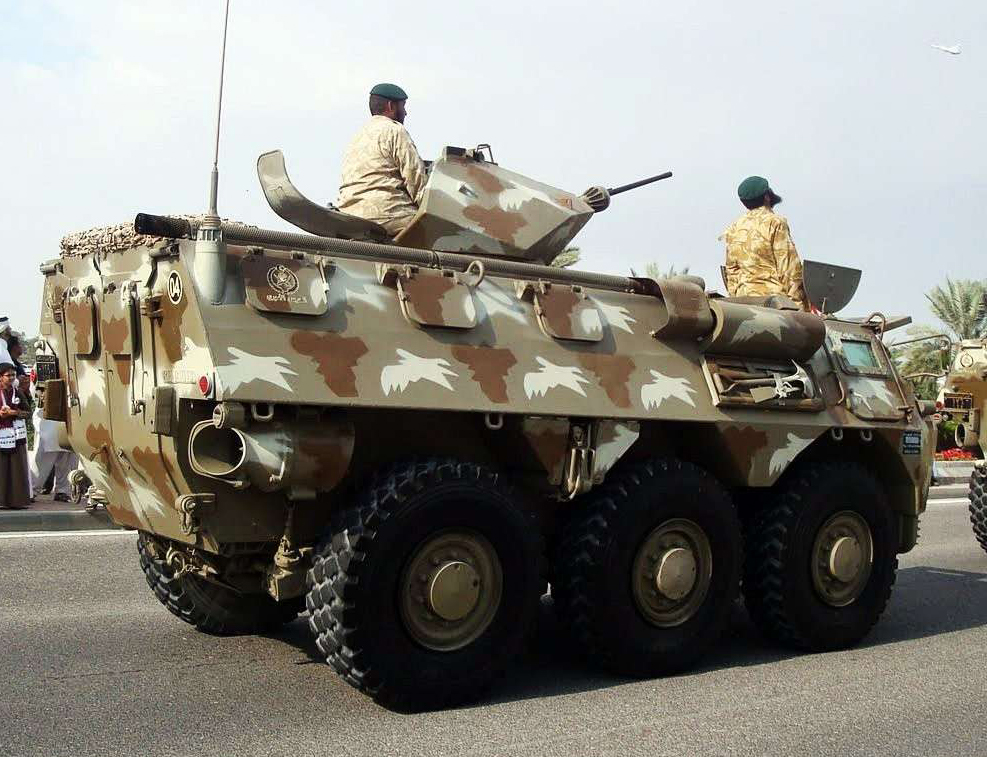 Qatari Army VAB VDAA T20
Export Variants
4x4 VCI T.20
Cypriot variant of the VCI T.20/13
4x4 6x6 ECH
Maintenance vehicle, with crane and winch
4x4 6x6 VCI Toucan
6x6 variant of the T.20/13
6x6 VPM 81
Mortar carrier (used by Oman) inside an opening
6x6 VDAA TA20
SPAAG, with a double 20mm gun in a TA 20 turret (Three operators)
VCAC 6x6 UTM800
HOT launching antitank variant (4 ready, 16 reserve) used by Qatar and Cyprus
VMO
Crowd control/Police vehicle, with a light dozer blade optional TOI turret (three operators)
Active service
The VAB followed the French Infantry in all theatres where it was deployed, which includes Kuwait, the Côte d'Ivoire, Yugoslavia, and Chad. Royal Moroccan Army's VABs saw combat with Polisario rebels (Western Sahara). French VABs operated with ISAF in Afghanistan. One survived an RPG hit in the Uzbin valley ambush but a gunner was later killed when the VAB rolled over when the road collapsed while a driver was killed by a rocket attack during the battle of Alasay in In March 2009.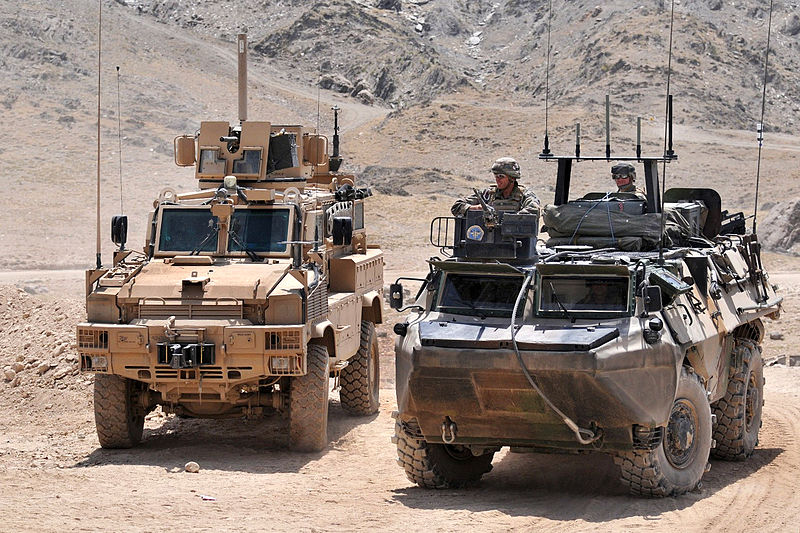 VAB with ISAF in Afghanistan
Links/sources
The VAB on Wikipedia
The VAB on military-today
The VAB Mk.2 on military-today
On Army-recoignition.net
The VAB Mk.3 on Renault Trucks Defence website
The VAB on military-factory
On army-tech.net
2016 update Eurosatory on the Mk.3
The VAB on tanknutdave
The VAB on army-guide
---
VAB VTT specifications

Dimensions
5.98 x 2.49 x 2.06 (19'7'' x 8'2'' x 6'9'' ft)
Total weight, battle ready
13.8 tonnes
Crew
2+10 (driver, gunner 10 infantry)
Propulsion
Renault MIDR 062045 235 kW (320 hp)
Suspension
4x4/6x6 independent coil springs
Speed (road)
90/110 kph (68 mph) and 8 kph when swimming
Range
1000-1200 km (750 mi)
Armament
12.7mm cal.50 or 7.5mm AA52, see notes
Armor
STANAG 4 level (see notes)
Total production
5000 in 1976-today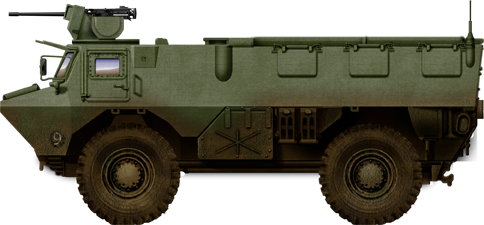 VAB 4x4 VTT standard armoured personal carrier with cal.50, late 1970s
Camouflaged VTT 6x6 with the AA52 light machine gun
VAB VT 4x4 in Iraq, Operation Daguet, 1991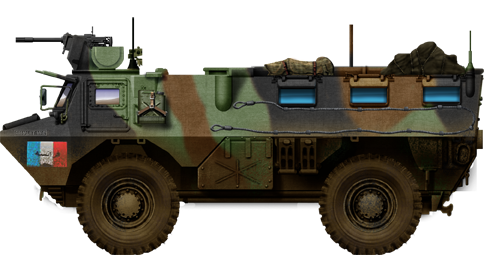 VAB VTT in Afghanistan -notice the grenade launcher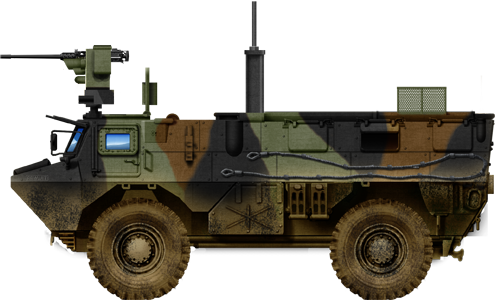 Modernized VAB TOP in Afghanistan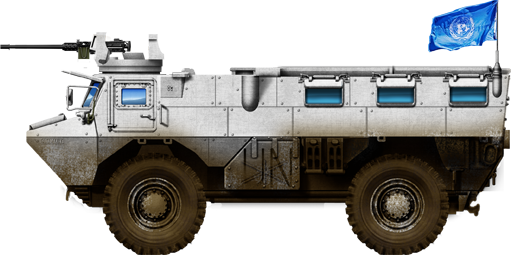 VAB, UN, Bosnia, 1990s.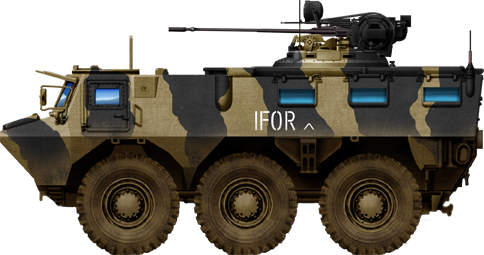 VAB VCI Toucan 20mm turret of the Moroccan Army
VAB VCI T20 in French service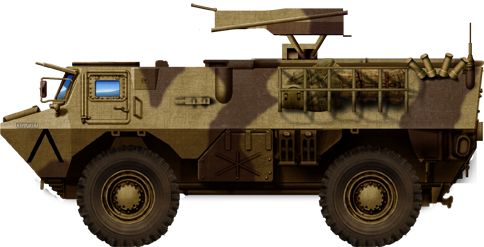 VAB Mephisto, Operation Daguet, Iraq, 1991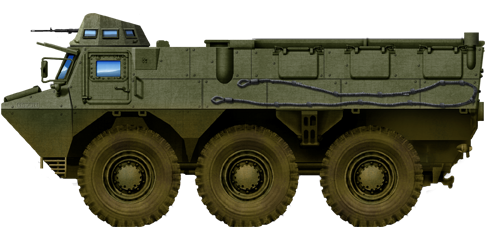 VAB Mortar Carrier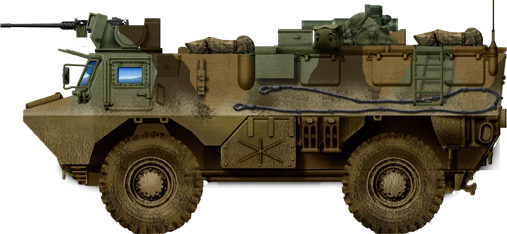 VAB genie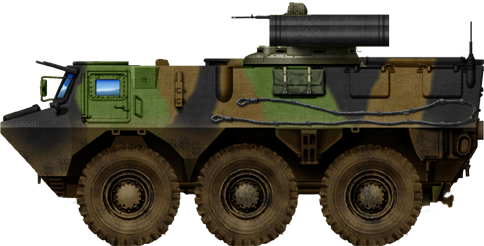 VAB VCAC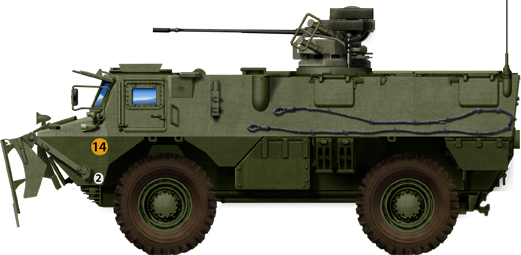 VBR of the air force, 25 regiment
French Gendarmerie VBMR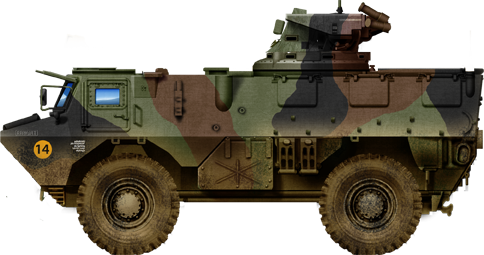 VAB VOA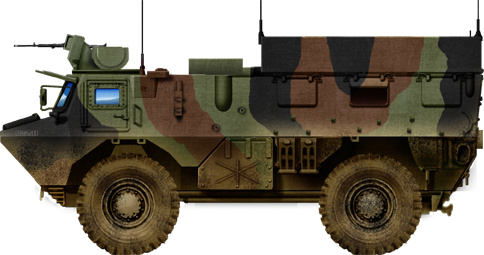 VAB ATLAS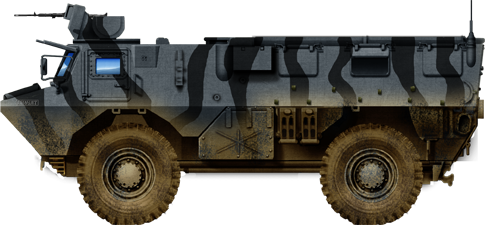 VAB Forad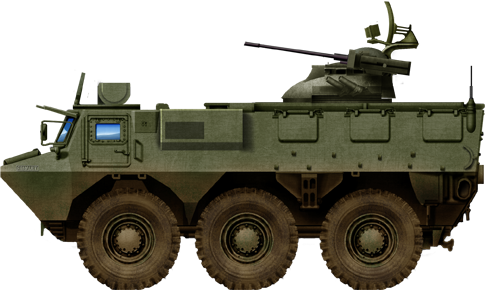 VAB VDAA TA20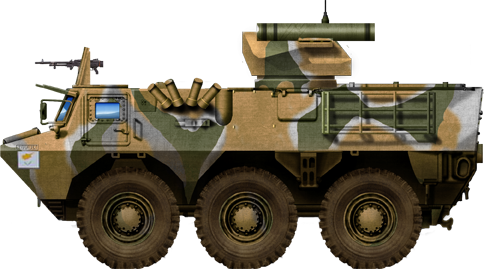 VAB UTM-800 in Cypriot service
Gallery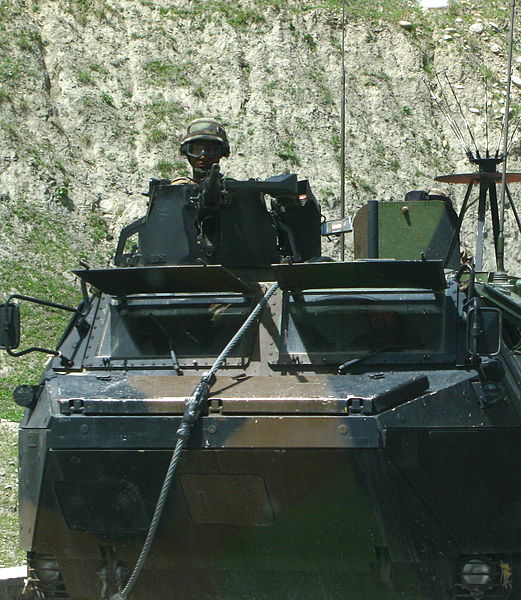 VAB military patrolling near Sirobi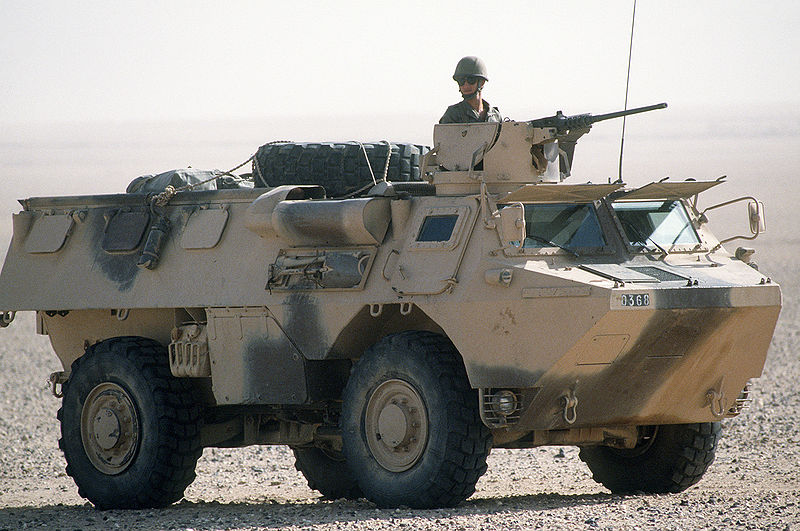 French VAB APC during Operation Desert Shield
Visual references used for these profile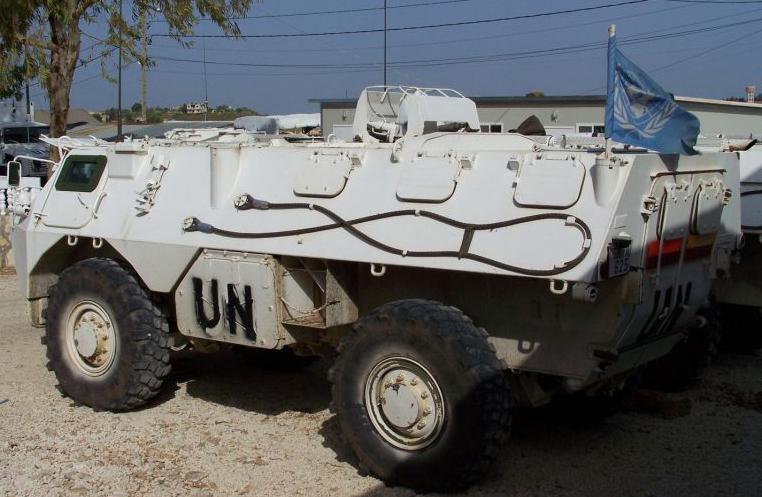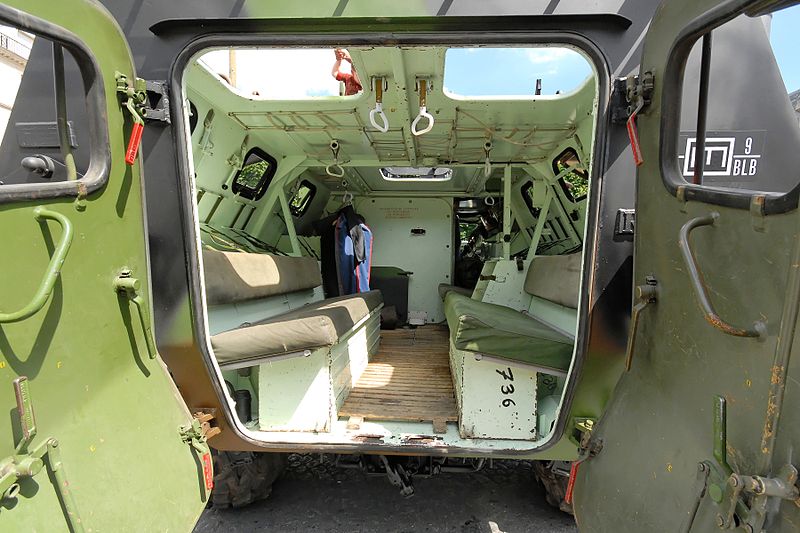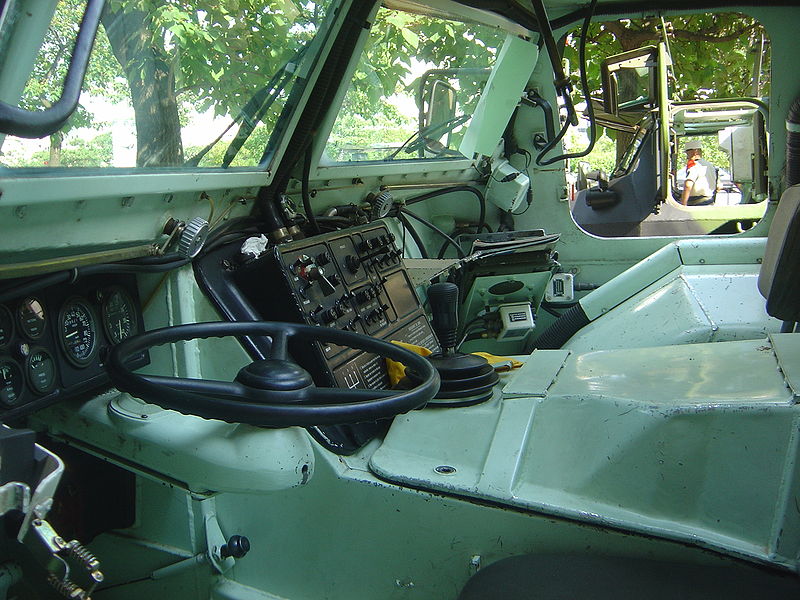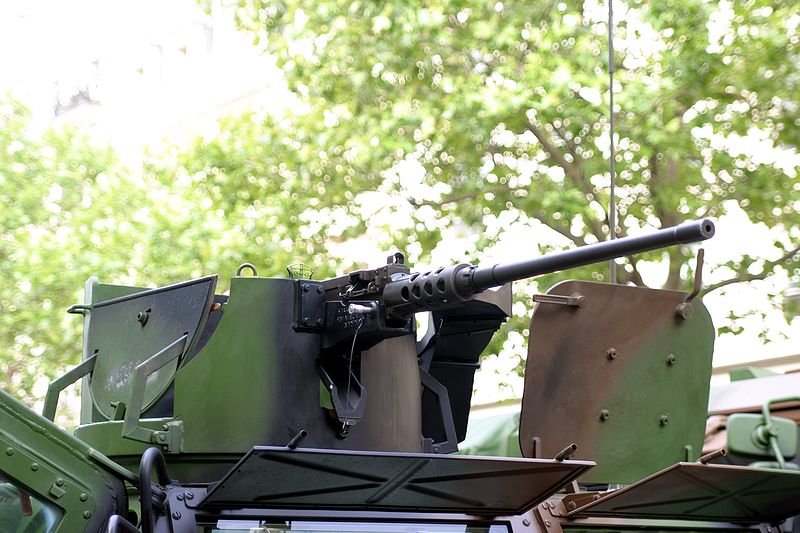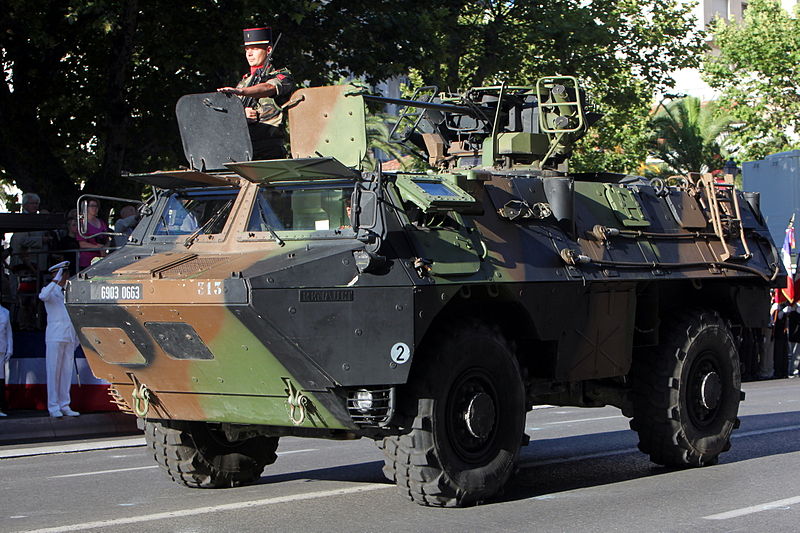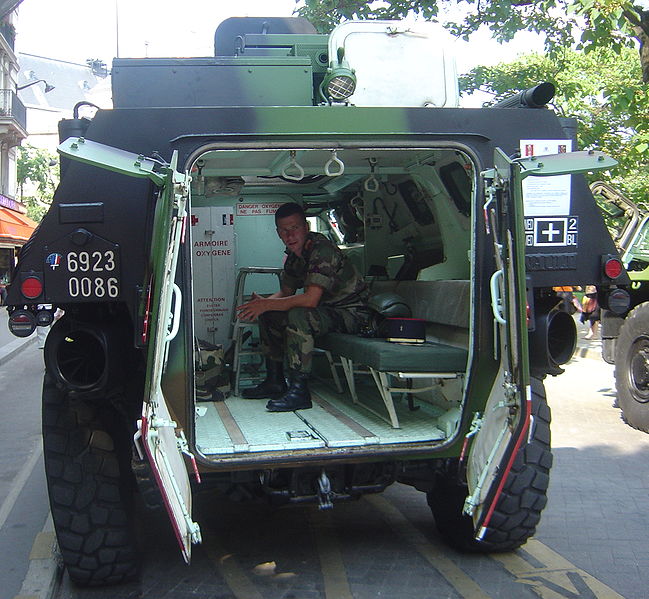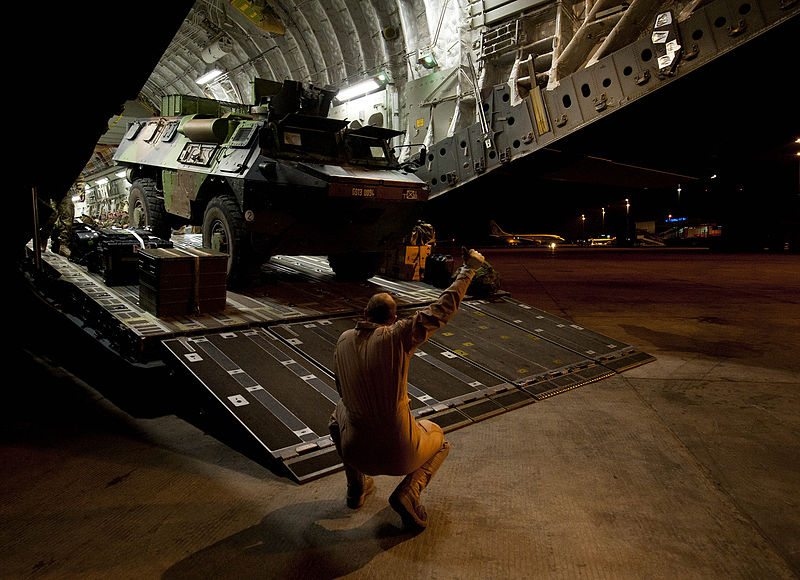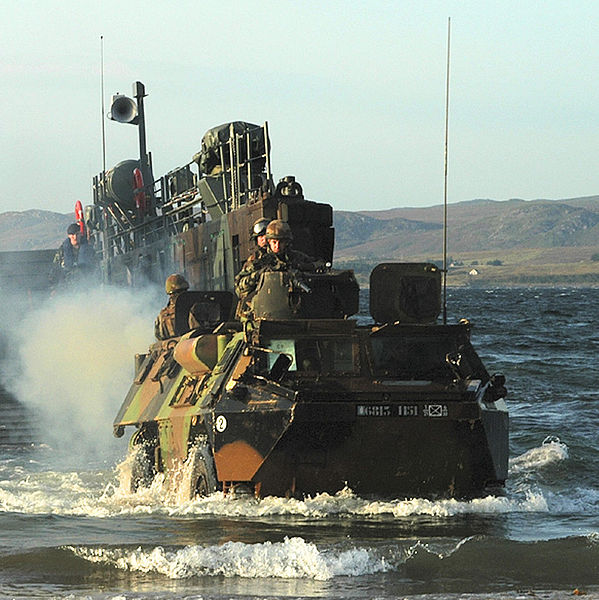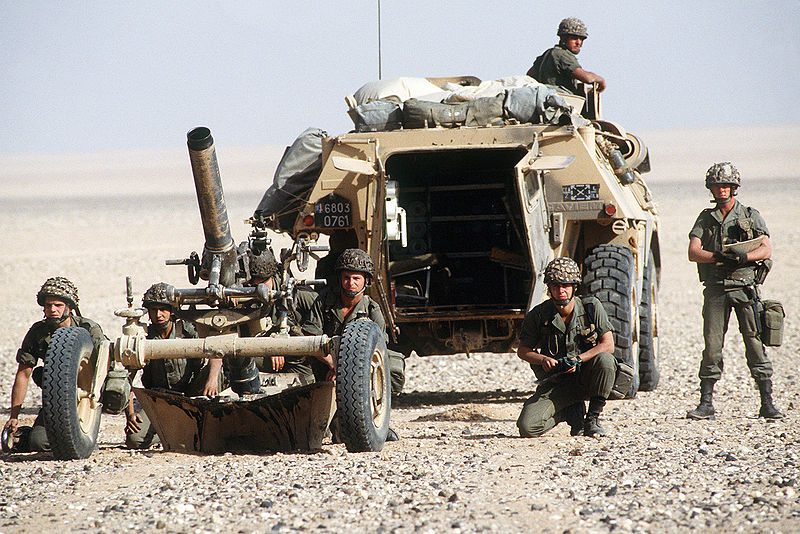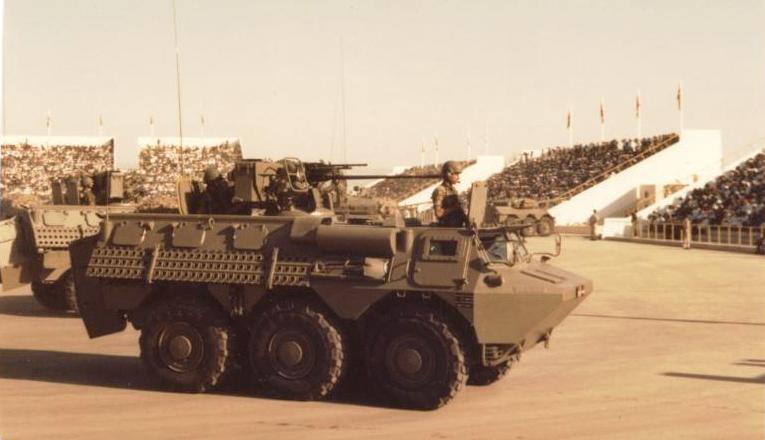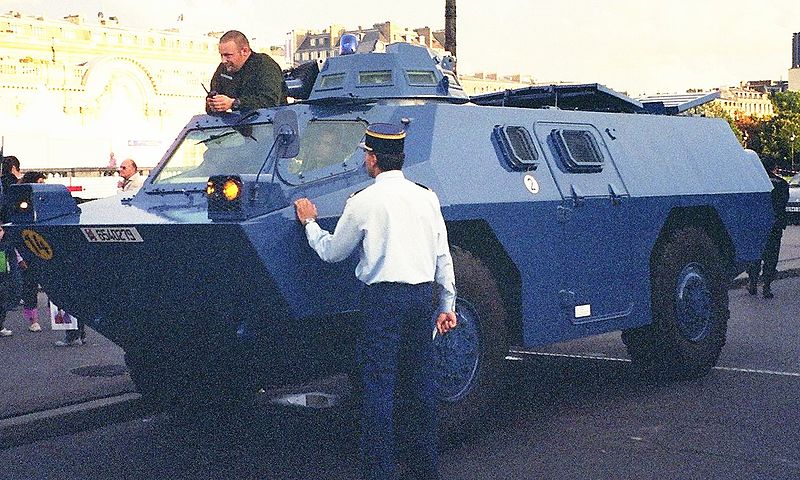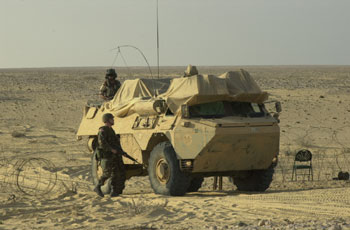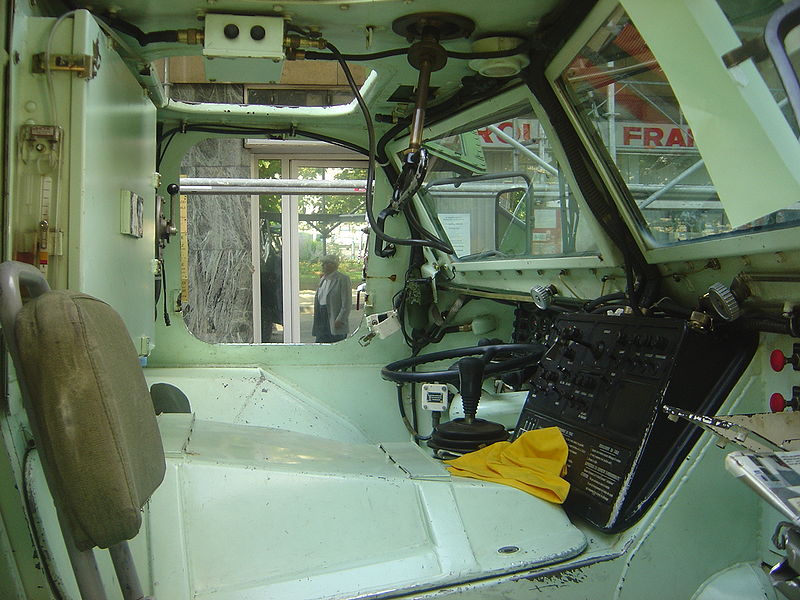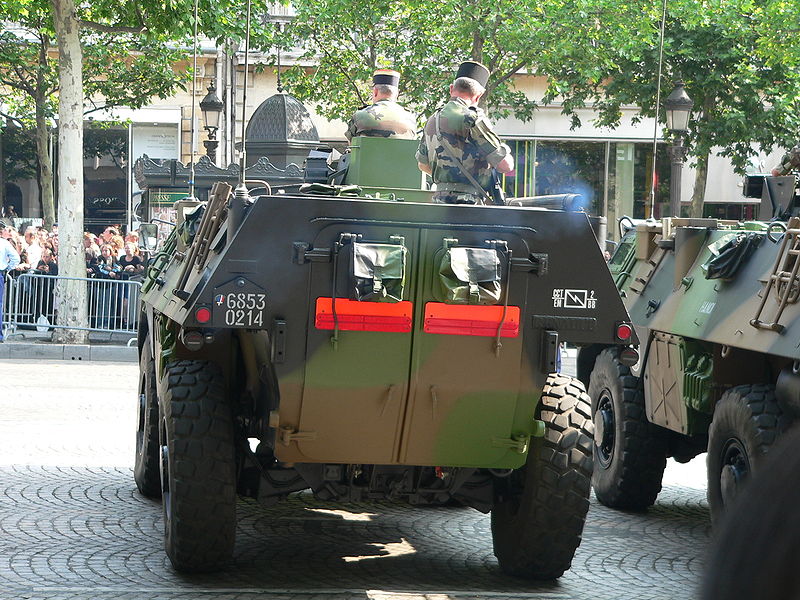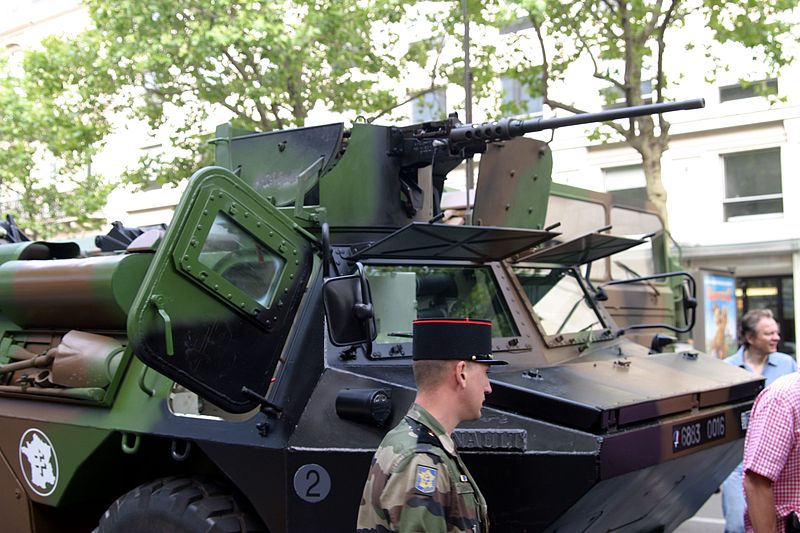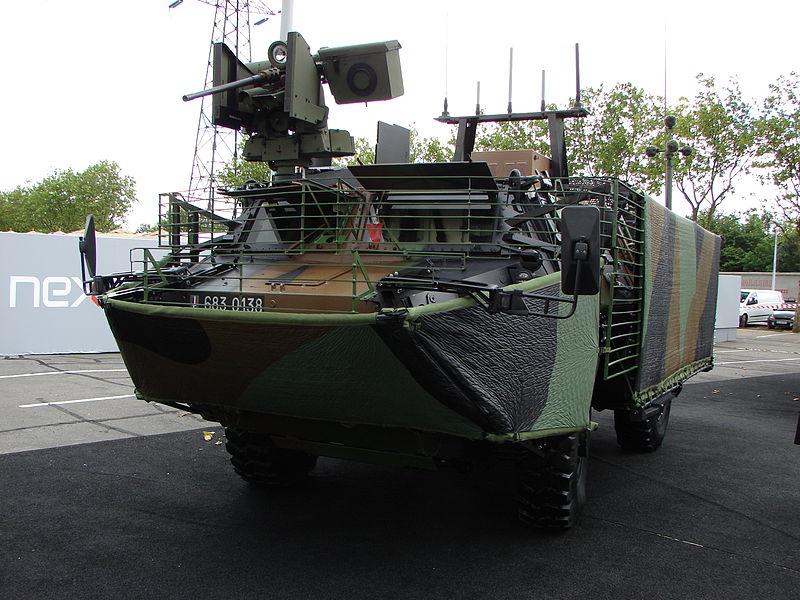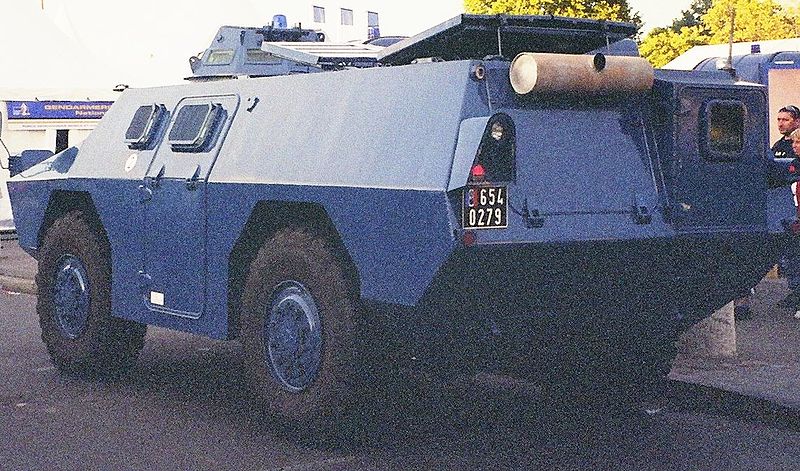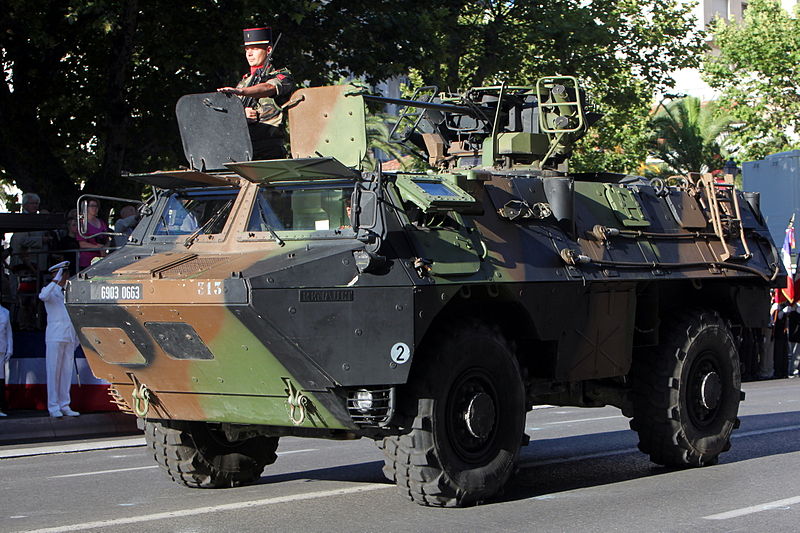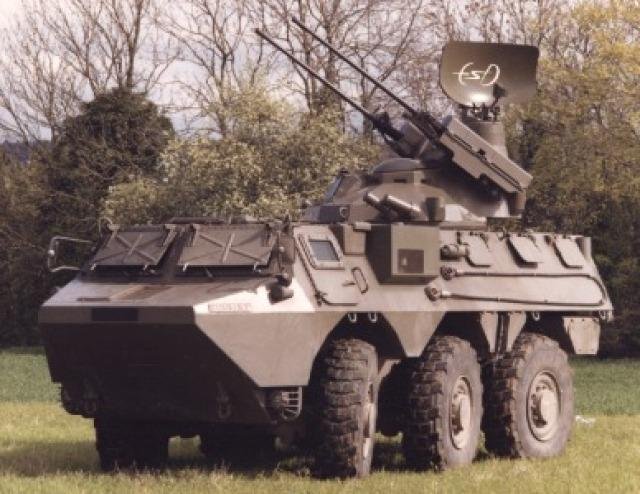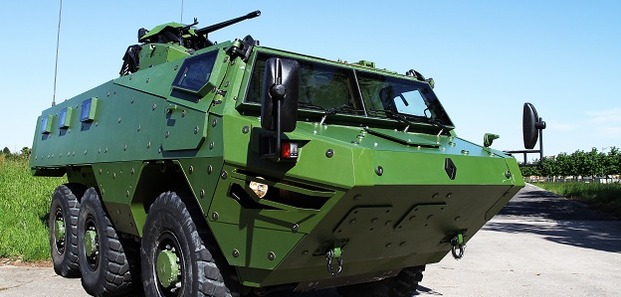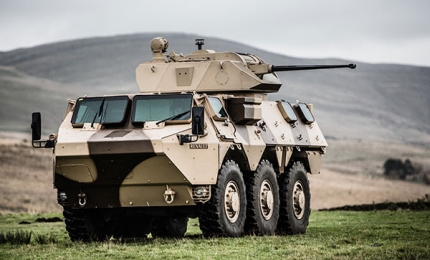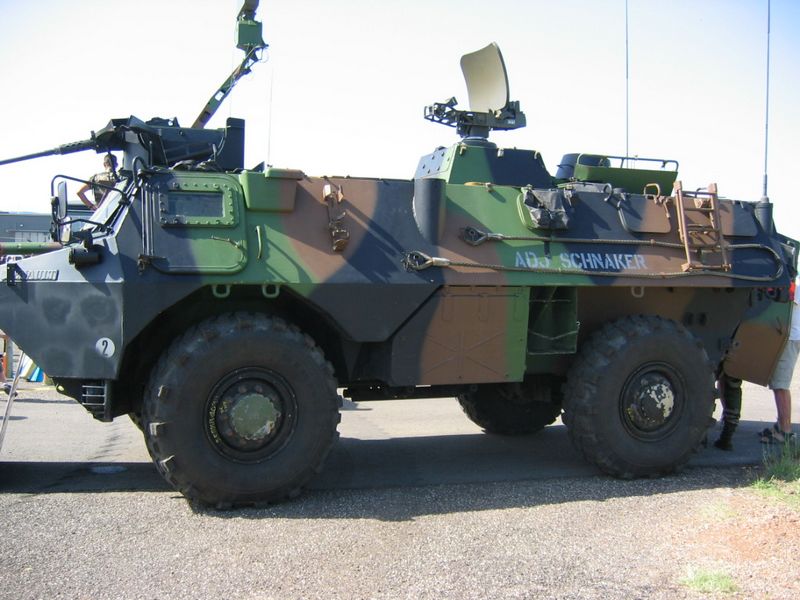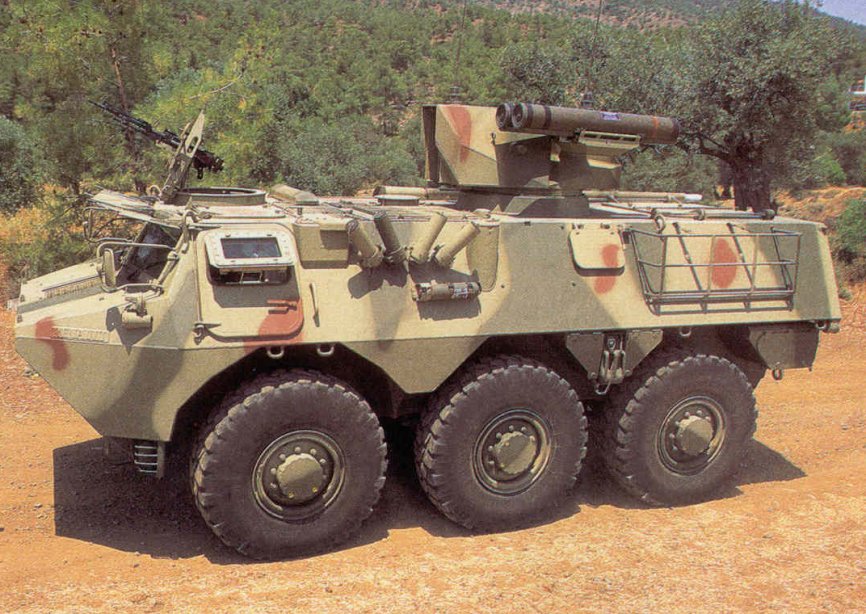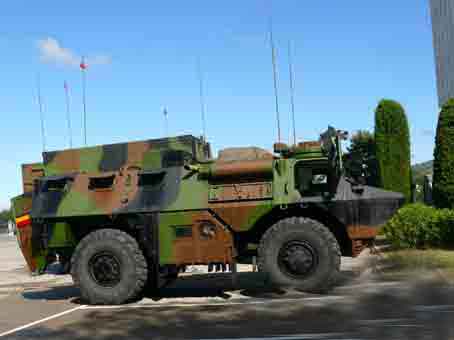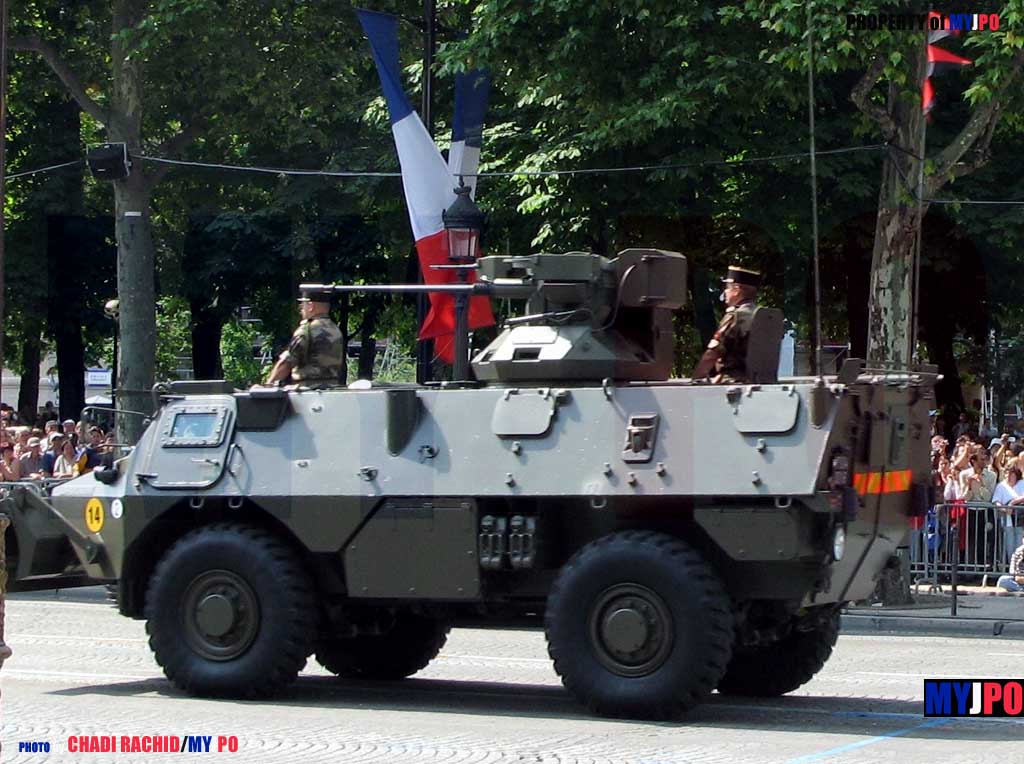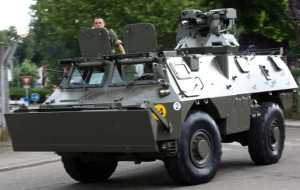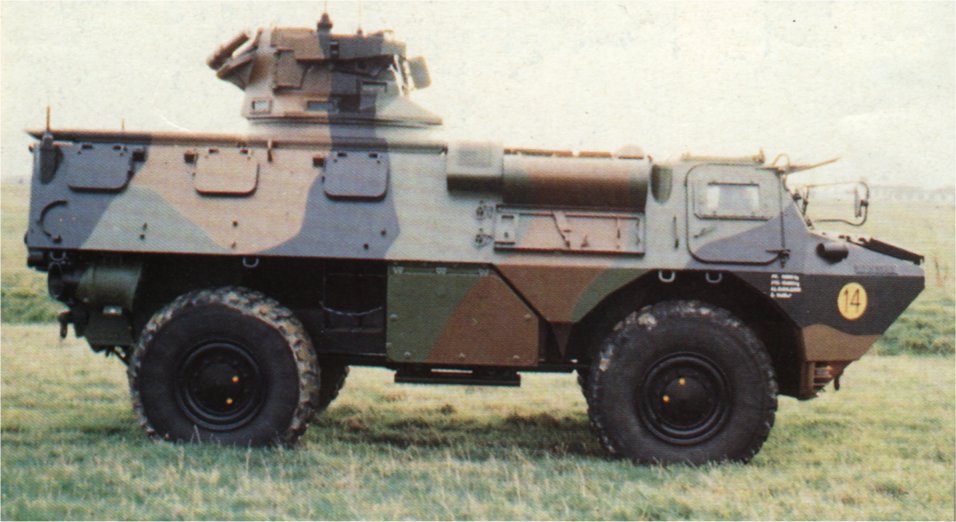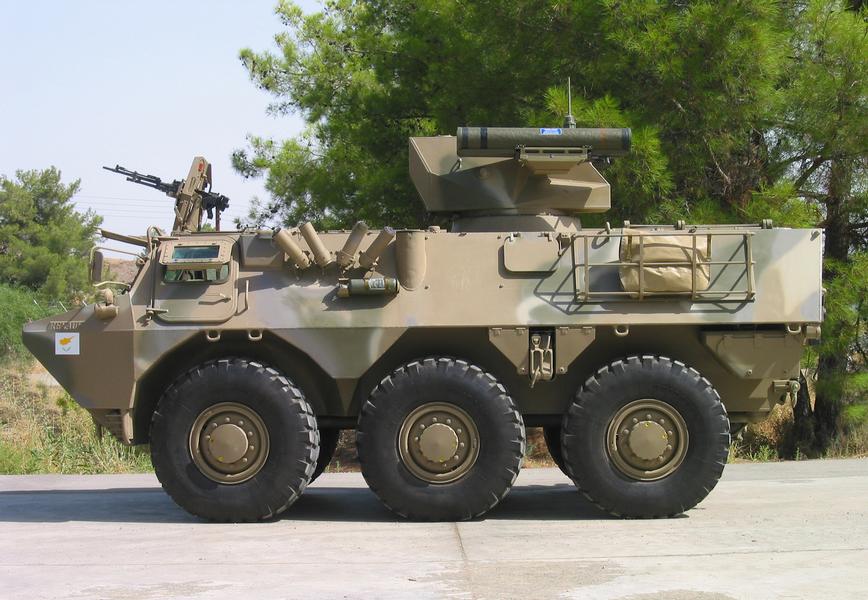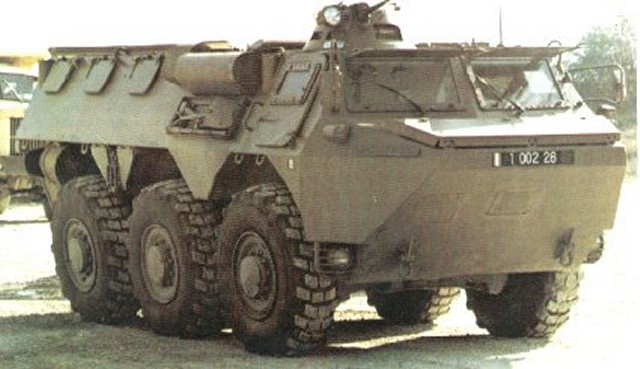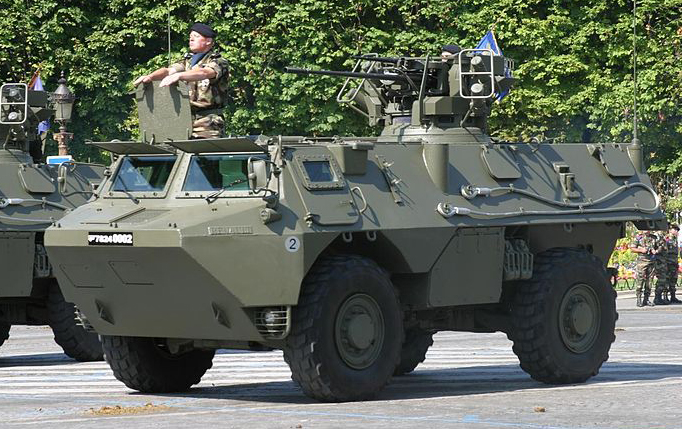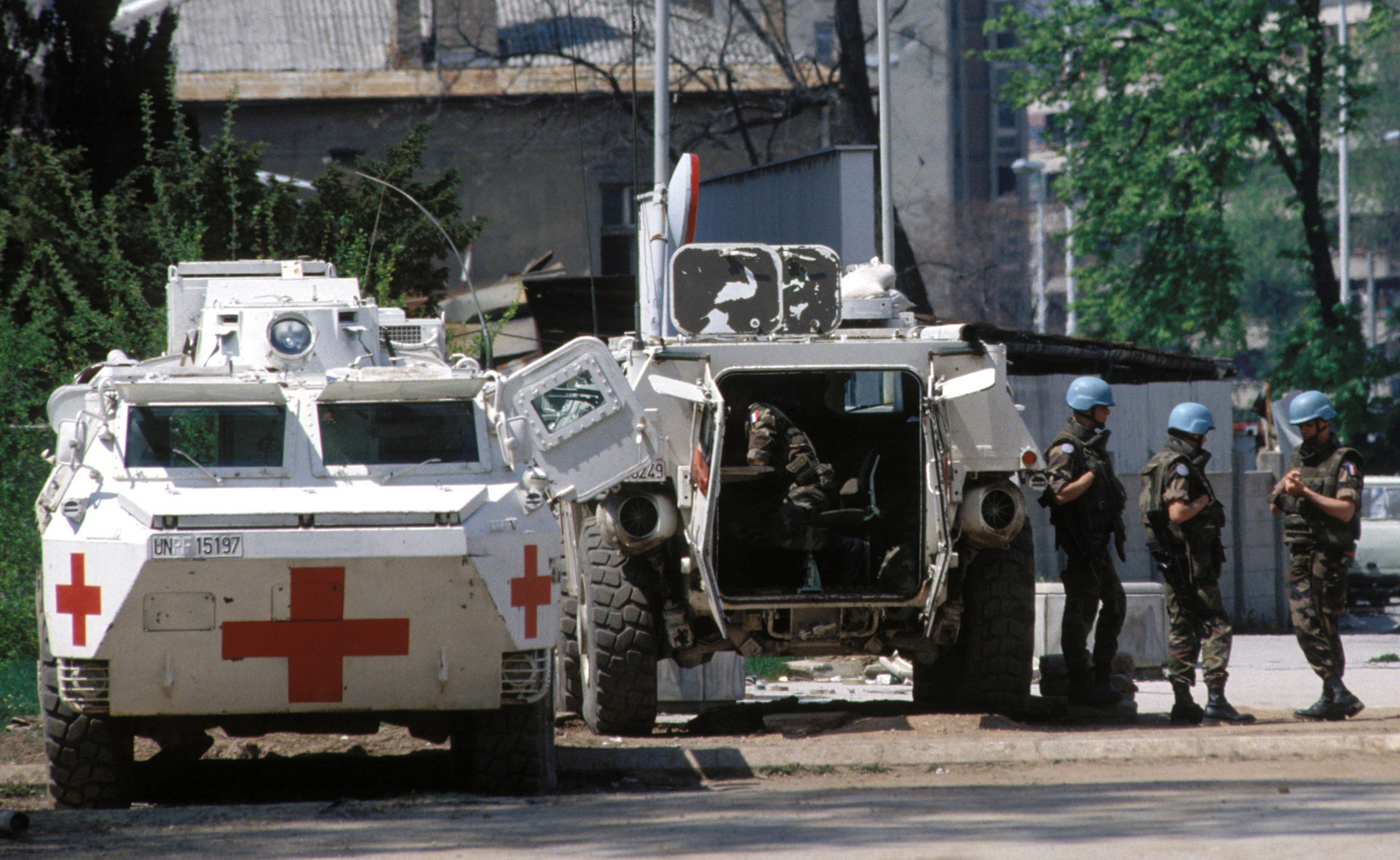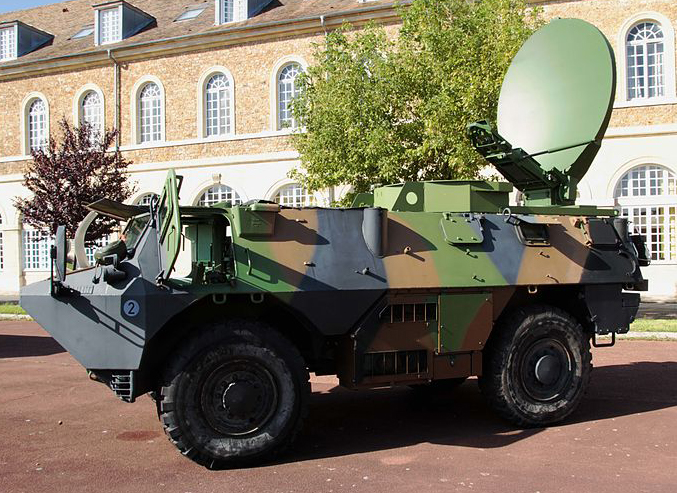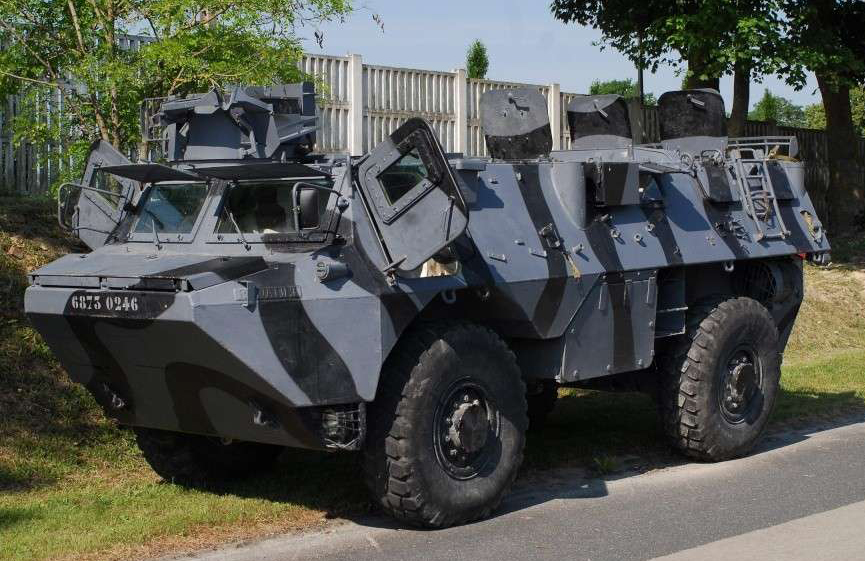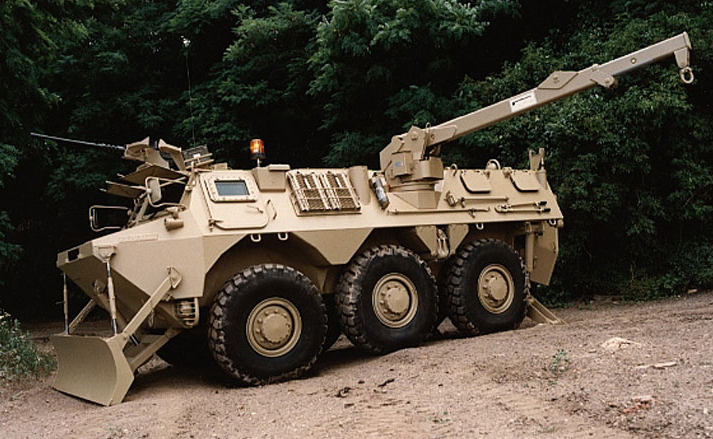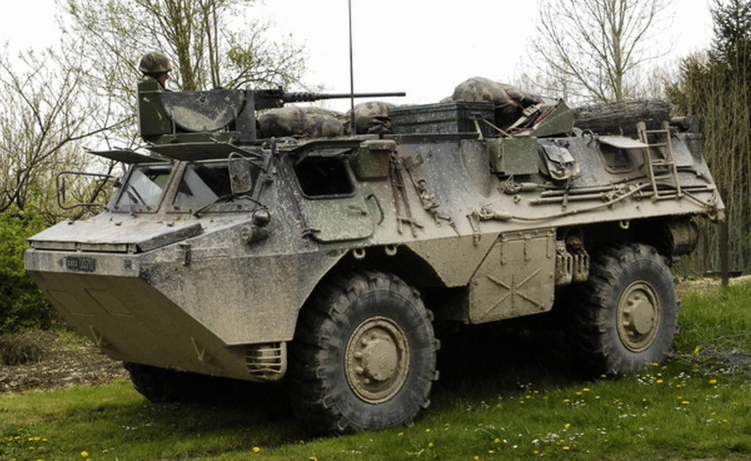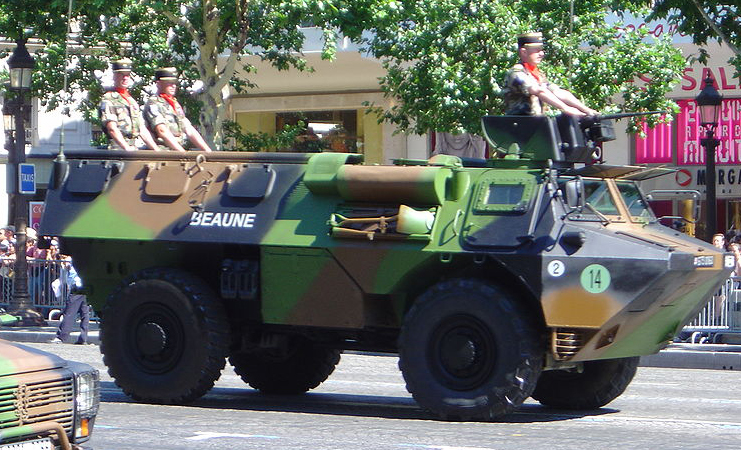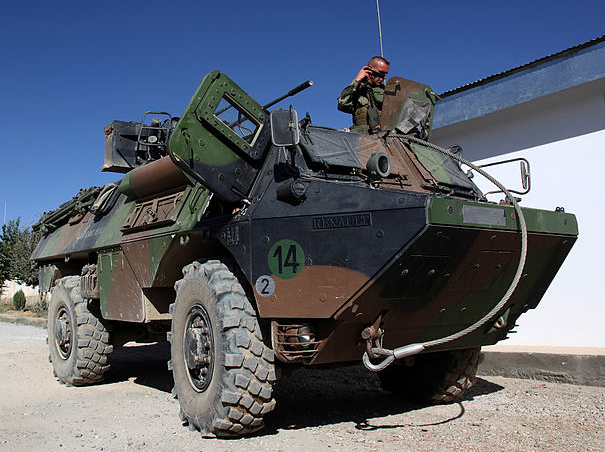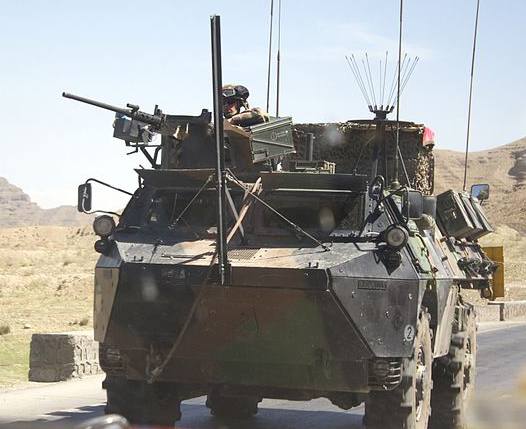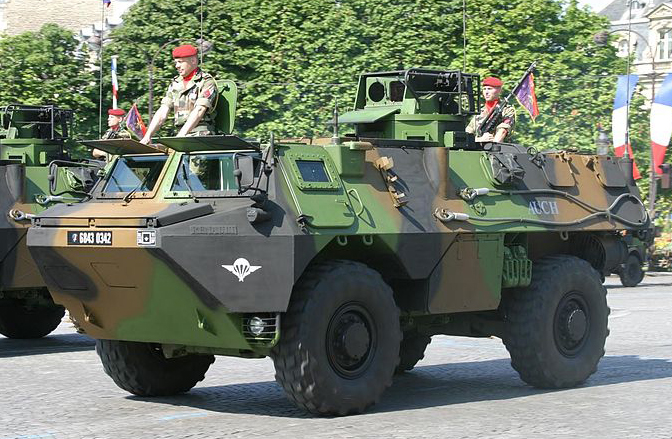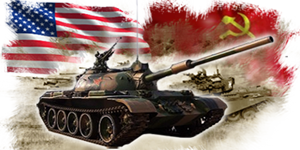 Cold War Tanks



































Cold war tanks posters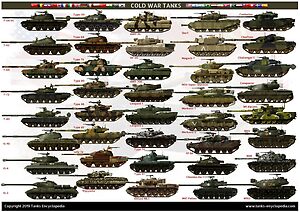 Cold War Main Battle Tanks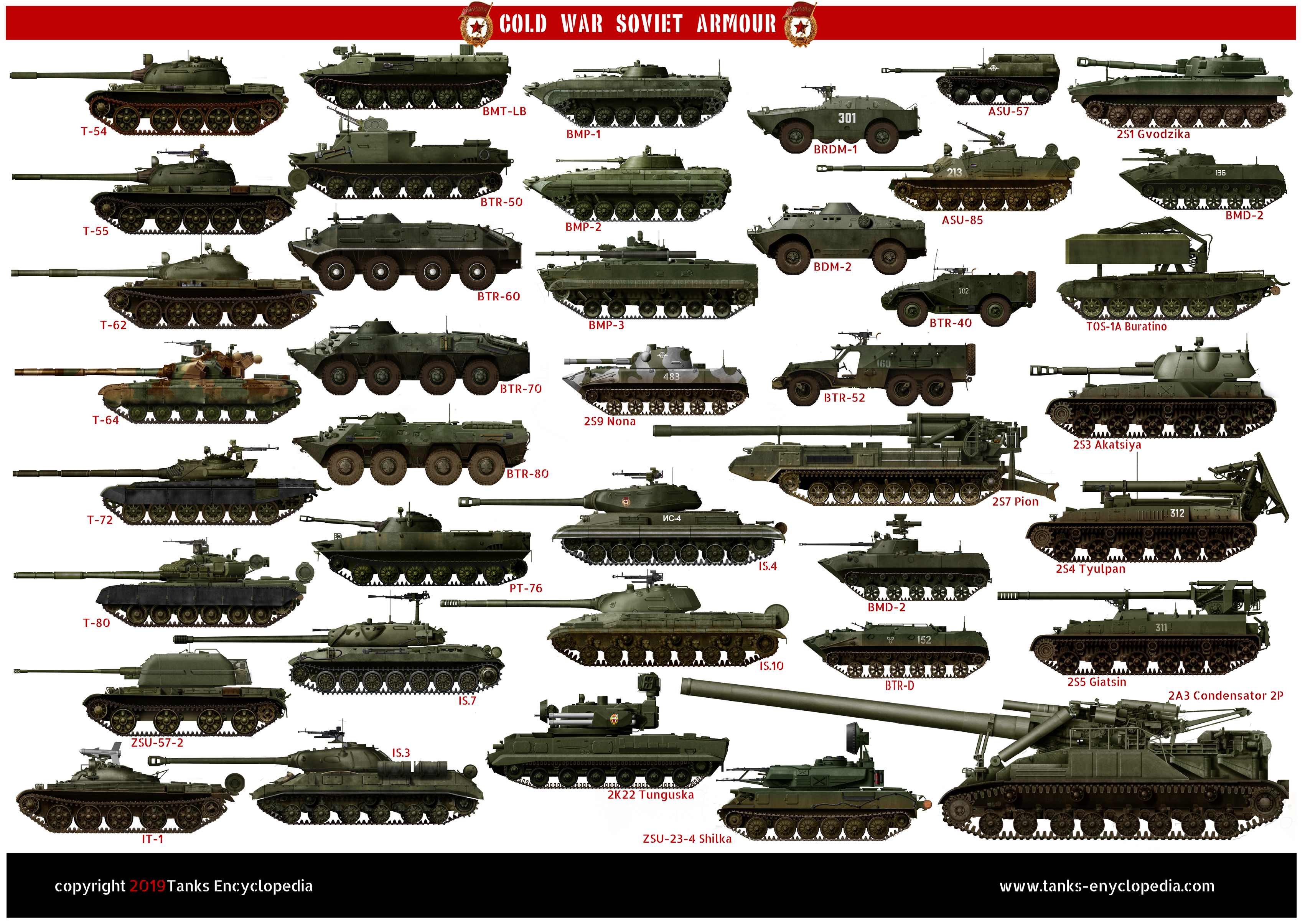 Cold War Soviet Army