NATO's standard mobile rocket launcher
The concept of a self-propelled rocket launcher goes back to XVIth century Korean warfare, but in modern times, the ww2-era famous Katyusha rocket-launcher trucks really launched the incentive. Such was the effect of a sudden, localized rain of high-explosive warheads that the concept was raised next to classic artillery. MLRS (Multiple Launcher Rocket System) are modern equivalents, with much more effective warheads, greater range and moreover, deadly accuracy. In addition, the use of a fully tracked system ensured a true mobility. The M270 is one of the most common, NATO standard vehicle of the type today. It entered in service in 1983 and about 1,300 were manufactured by several companies until 2003. It will remain in service, with upgrades, probably well beyond 2030.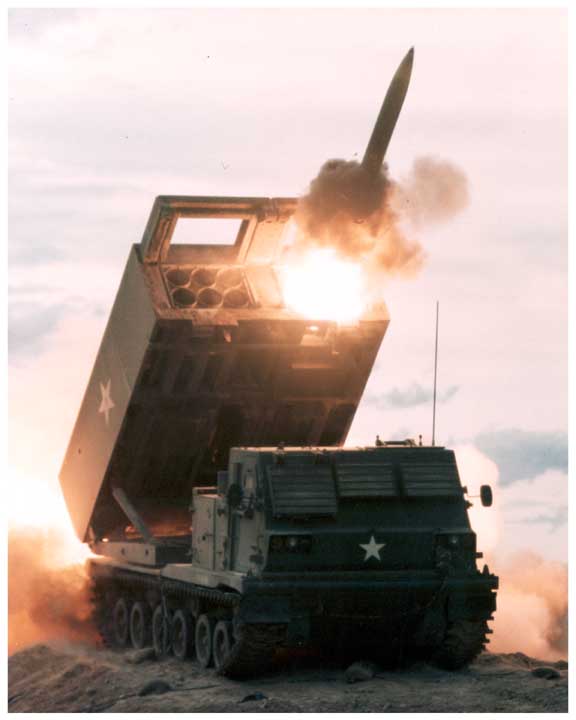 M270 MLRS testing at the White Sands range, 1982.
Development
The M270 multiple weapons platform (itself using many components of Bradley), was designed by the Vought Corporation as a replacement for the previous General Support Rocket System (GSRS) of 1974. This COEA program (US Army field artillery center) was never fully realized and instead, further developed as the M270, which was a joint development of UK, USA, Germany, France, and Italy. Lockheed Martin Missiles and Fire Control was in charge of the missiles and tracking systems.
Design
Apart from the main system (the rocket launcher and the projectiles, see later), the M270 chassis was tailored to provide the whole system shoot-and-scoot tactics: Firing its rockets rapidly, then moving away to avoid counter-battery fire. The chassis is based on the M993 Carrier Vehicle, derived from the Bradley chassis. The hull is armored (against small arms fire and shell splinters), with a front cab dotted with windows protected by armored shutters, and side doors. The Cummins Diesel 500 hp (368 kW) engine was mounted transversely behind the cab, and the storage bay, about 2/3 of the total length of the vehicle, supported the fully traversable M269 Loader Launcher Module (LLM), also integrating the electronic Fire Control System. The crew of three comprised the driver, commander and operator.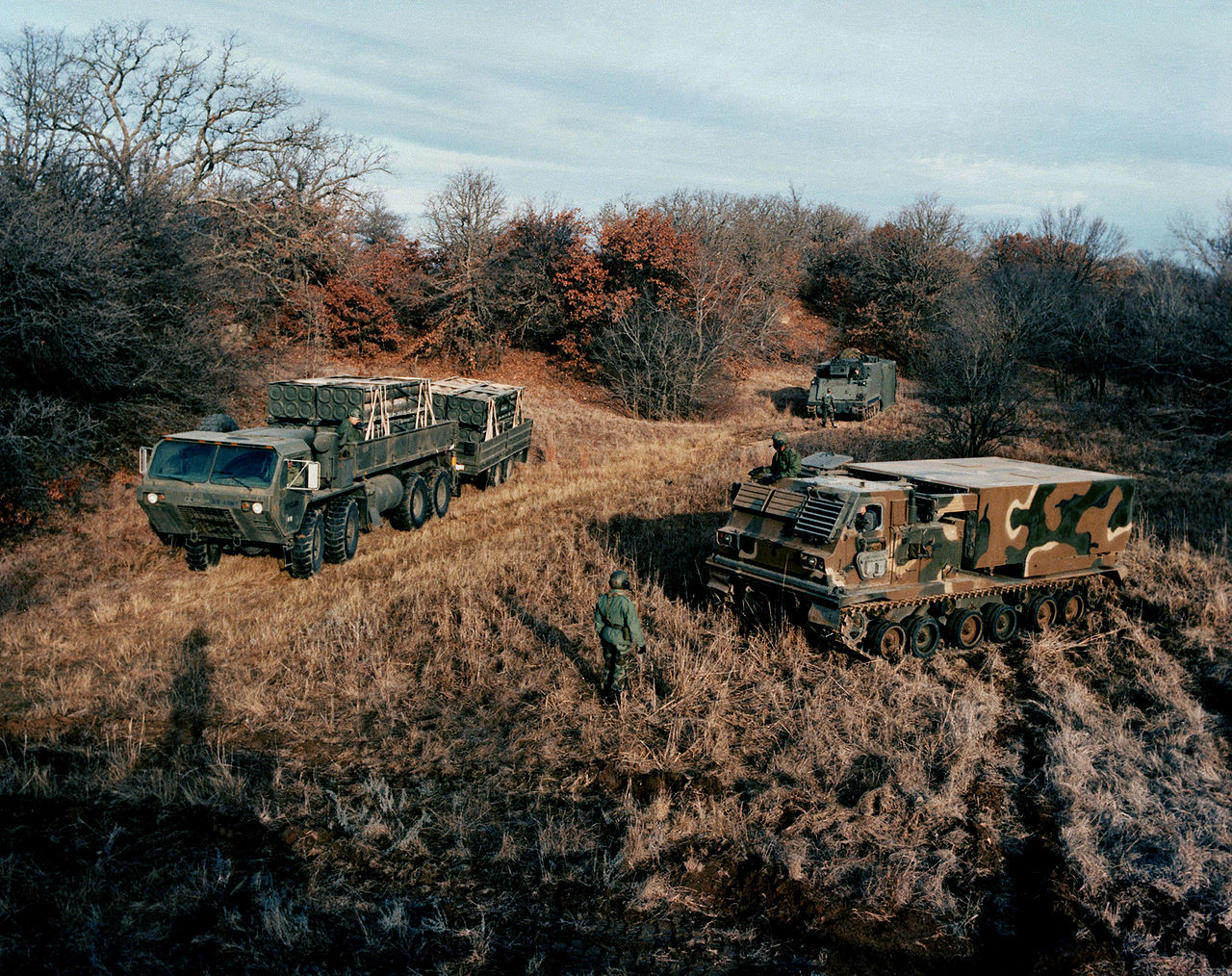 MLRS system being tested at the White Sands Range, 1983
One of the great strength of the launcher module is to provide quick interchangeability with self-integrated pods, containing various kinds of rockets. However, each pod contains either six standard rockets or just one guided ATACMS missile. Normal provision is two pods of either type, hand-loaded using an integrated winch system. Therefore all twelve rockers can be fired in succession within less of a minute.
Mobility:
TheCumminss diesel procured 400 miles (640 km) or radius and a top speed of 40 mph (64.3 km/h) on flat. Field tests showed it could climb a gradient up to 60%, side slope of 40%, negotiate a 0.9 m vertical step and gap a trench 2.5 m wide or ford 1 m without preparation.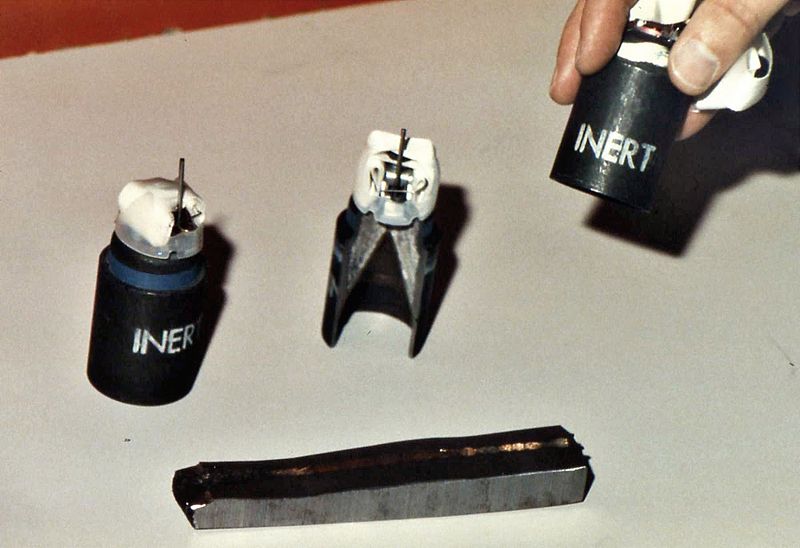 M77 Cluster Munitions
The rockets
The M270 launcher is versatile enough to fire either guided and unguided projectiles up to 42 km (26 mi). Ballistic missiles such as the ATACMS (tactical), can hit targets up to 300 km (190 mi) away thanks to its propulsion, with a warhead reaching 50 km (164,000 ft). The average rate of fire was 12 rounds in less than 40 sec. but this rose to 2 rounds in 10 sec for the tactical missiles. The effective firing range, by projectile type was: -M26: 32 km (20 mi) -M26A1/A2: 45 km (28 mi) -M30/31: 70 km (43 mi) -GMLRS+: 120 km (75 mi) -ATACMS: 165 or 300 km (103 or 186 mi)
Firepower effectiveness
A single salvo of rockets can cover a square kilometer with submunitions, earning the M270 the nickname "Grid Square Removal System". Typical configuration consisted of three M270 firing all 12 rockets at once. Indeed each warhead in constituted of 644 M77 grenades, therefore the entire salvo represents a "steel rain" of 23,184 grenades in the targeted area, for a total saturation. However as a backdrop usually about 400 undetonated bombs are left to endanger friendly troops and civilians.
Upgrades
From March 2006, phase I of the guided unitary round (XM31) test program was introduced. It was quickly deployed in Iraq, Lockheed Martin obtaining a contract to convert all former M30 DPICM GMLRS rockets to this new standard, called M31 GMLRS Unitary rocket. It introduced a point target artillery system, relying on GPS guidance and a single 200 lb (91 kg) high-explosive warhead, with dual-mode fuse with point detonation and delay options, instead of a collection of sub-munitions which made it safer. The system also allowed use in an urban environment. The serie M270 IPDS tested ATACMS Block IA and Block II long range missiles, until the A1 was introduced in large numbers.
The M31A1 added a multi-mode fuse and proximity airburst (set to 3-10m) to deal with soft targets caught out on the open. It can hit a target 70km afar, striking at mach 2.5. In 2012 another upgrade was gradually introduced for the armour, while the FCS is updated to the HIMARS standard (M142 High Mobility Artillery Rocket System - carried by trucks). The system called Alternative Warhead Program (AWP) was introduced in may 2013. Lockheed Martin $79.4 million program introducing the Alliant Techsystems-designed alternative warhead. The warhead contains 160,000 preformed tungsten fragments. This new system was expected to enter service in 2016, with tests ongoing from 2013 to 2015.
Israel also announced for 2016 its own upgrade program with the Romah GPS-guided artillery rocket increasing accuracy of less than 10 meters. The British Army introduced a BAR armour upgrade and protection against IEDs (M270B1) for its MLRS deployed in Afghanistan in addition to the upgrade to the A1 standard.
The M270 in service
The first American unit only using the new M270 system was the 6th Battalion, 27th Field Artillery ("proud rockets") on 1 October 1984, while the usual composition was two batteries of howitzers for one battery of MLRS. In March 1990, the unit was deployed at the New Mexico White Sands Missile Range for testing the new Tactical Missile System. This unit was deployed in Saudi Arabia on 2 September 1990 for the Operation Desert Shield, assigned to the XVIII Airborne Corps Artillery defence sector (first action ever). Later on with Desert Storm, this unit was the first to fire on Iraqi position in Kuwait. It assisted most units on the move on a daily basis throughout the operations, soon joined by the 92nd Field Artillery battery from Ft. Hood, Texas, the 3/27th FA (MLRS) from Ft. Bragg, but also the A/21st Field Artillery (MLRS) – 1st Cavalry Division Artillery in September.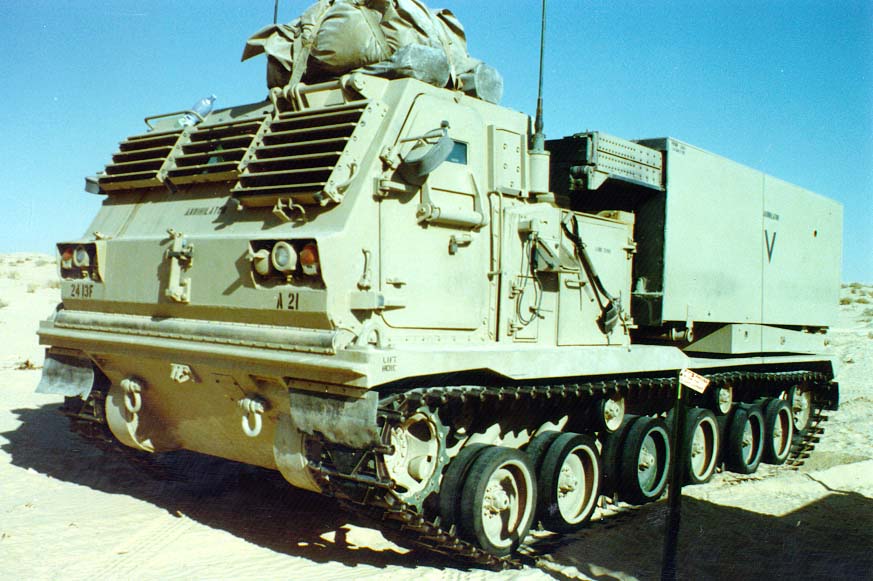 M270 MLRS Operation Desert Storm, 1991
They were joined in by units previously deployed in Germany, the A-40th Field Artillery (MLRS) – 3rd Armored Division Artillery and, 1/27th FA (MLRS)- 41st Field Artillery Brigade and 4/27th FA (MLRS). The Oklahoma Army National Guard 1/158th Field Artillery was also deployed from January 1991. All participated in the most massive night fire mission in February so far. MLRS also took part in the 2003 invasion of Iraq. British MLRS were also deployed in Afghanistan, southern province of Helmand with guided ammunitions in March 2007. The M270 gained nicknames such as "the commander's personal shotgun", "battlefield buckshot", "Gypsy wagon" (due to the lack of storage for the crew's personal belongings and equipments on the roof), "70 kilometer sniper rifle" or "steel rain" by the Iraqis.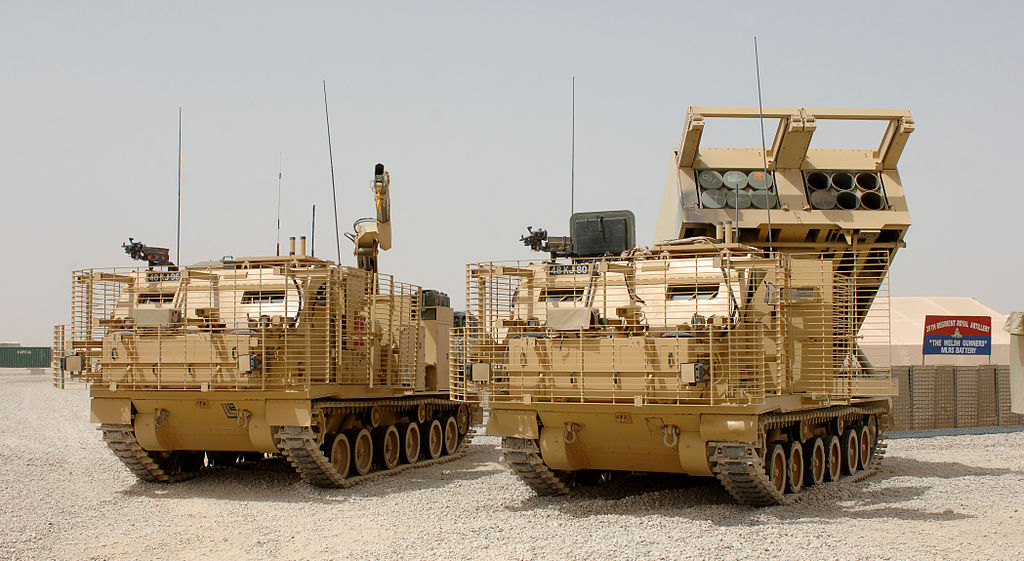 British upgraded M270B1 in Afghanistan
Operators
With Current and former operators, 17 countries operates or operated the M270 MLRS. USA still have 840 GLMRS +151 ATACMS vehicles in operations whereas 220 are being upgraded to M270A1 standard. Former operators were Denmark (12, sold to Finland), Netherlands (same), and Norway (same, in storage). Current operators are Egypt (48), Bahrain (9), Finland (22 298 RsRakH 06), France (13 upgraded LRU "Lance-Roquette Unitaire"), Germany (252 MARS - Mittleres Artillerie Raketen System, upgraded), Greece (36 ATACM), Israel (36 "smasher" or Menatetz, upgraded to the Ronach standard), Italy (22 upgraded GMLRS), Japan (99 GMLRS and ATACMS), Saudi Arabia (50), South Korea (90 A1/ATACMS), Turkey (12), UK (42 M270B1).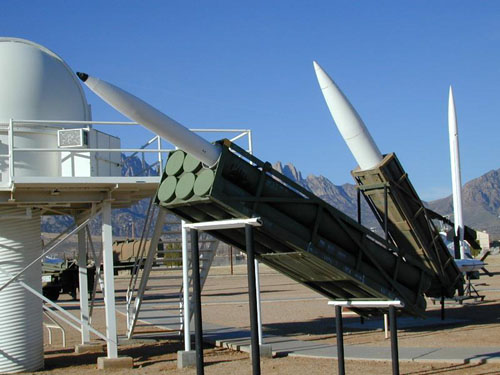 MLRS Missiles
Links
The MLRS on wikipedia
The MLRS on army-technology.net
Unclassified Defense Systems Management College and Information Spectrum, Inc. report
Lockheed Martin documentation about the GMLRS rocket
German KMV page of the MARS.
M270 MLRS specifications

Dimensions
6.85 x2.97 x2.59 m (22.5 x9.9 x8.6 ft)
Total weight, battle ready
24.9 tons (55,000 Ibs)
Crew
3 (driver, commander, operator)
Propulsion
Cummins Diesel 500 hp (368 kW)
Suspension
Torsion Bars, shock aborbers
Speed (road)
64.3 km/h (40 mph)
Range
640 km (400 mi)
Armament
2 missiles or 12 rockets, see notes
Armor
8 mm (est.)
Total production
1,300 in 1982-2003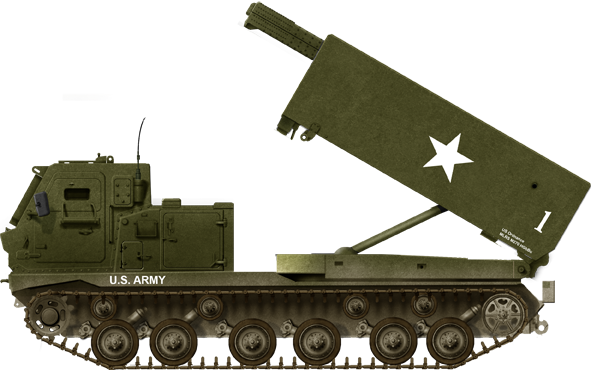 The MLRS in 1982, early testings.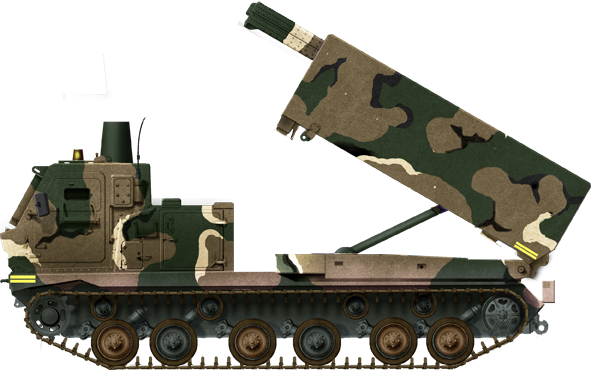 M270 MLRS in MERDC livery, with supporting HEMTT and
M113
, White Sands missile range 2 January 1983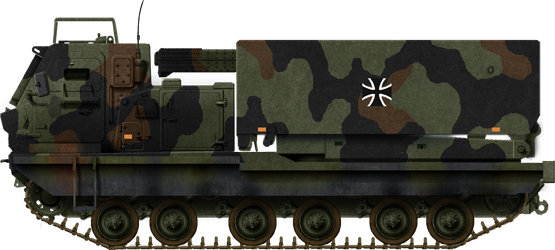 German MARS of the Bundeswehr. This country is the second-largest operator of the type outside the USA.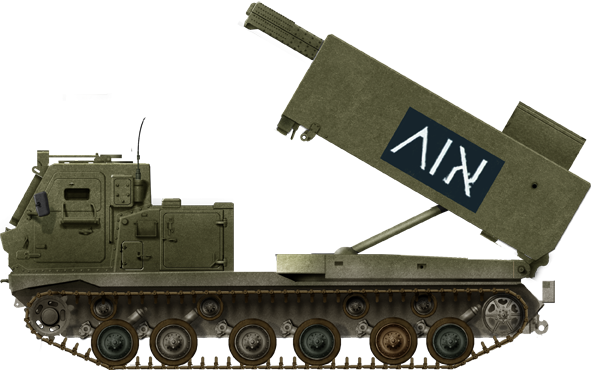 Israeli Ronarch/M270A1.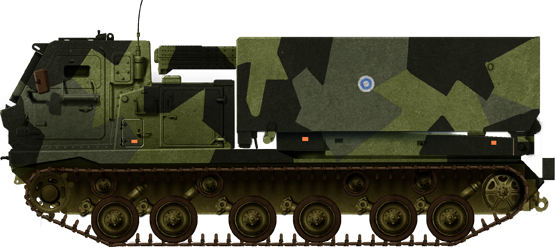 Finnish Army M270.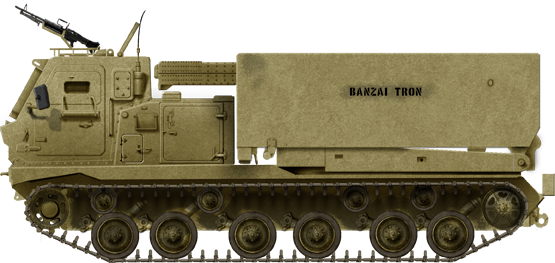 2nd Brigade Combat Team, 1st ID National Training Center.
Gallery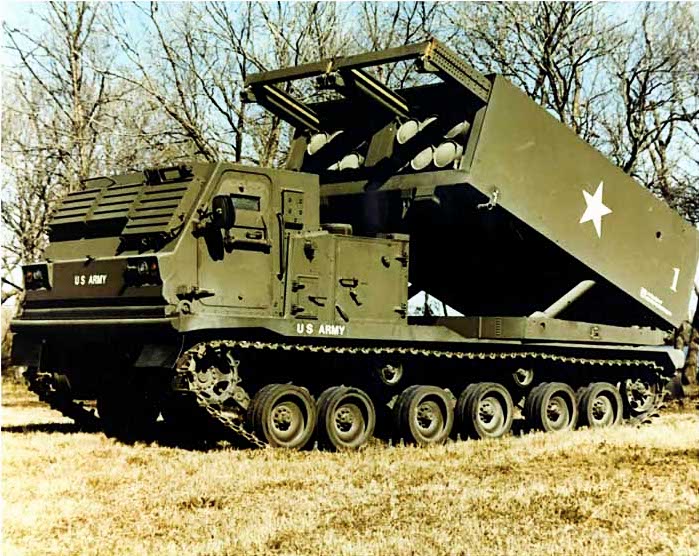 M270 MLRS of the US Army in 1982 or 1984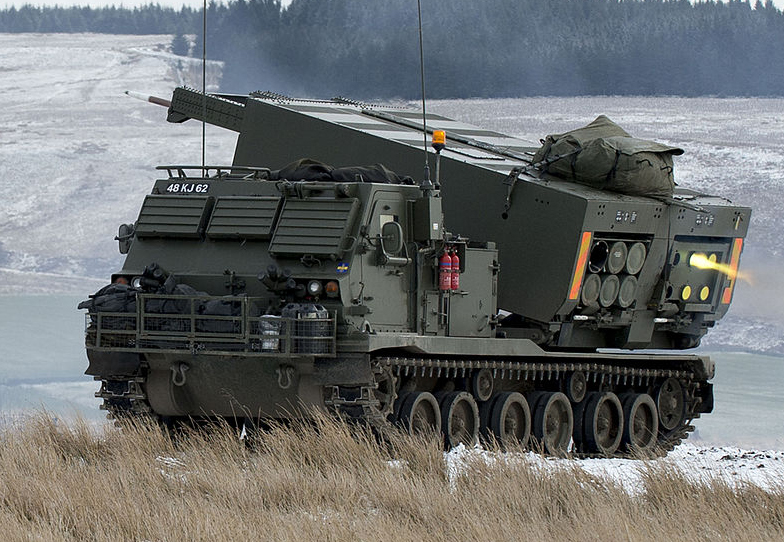 German MARS firing at the Otterburn Range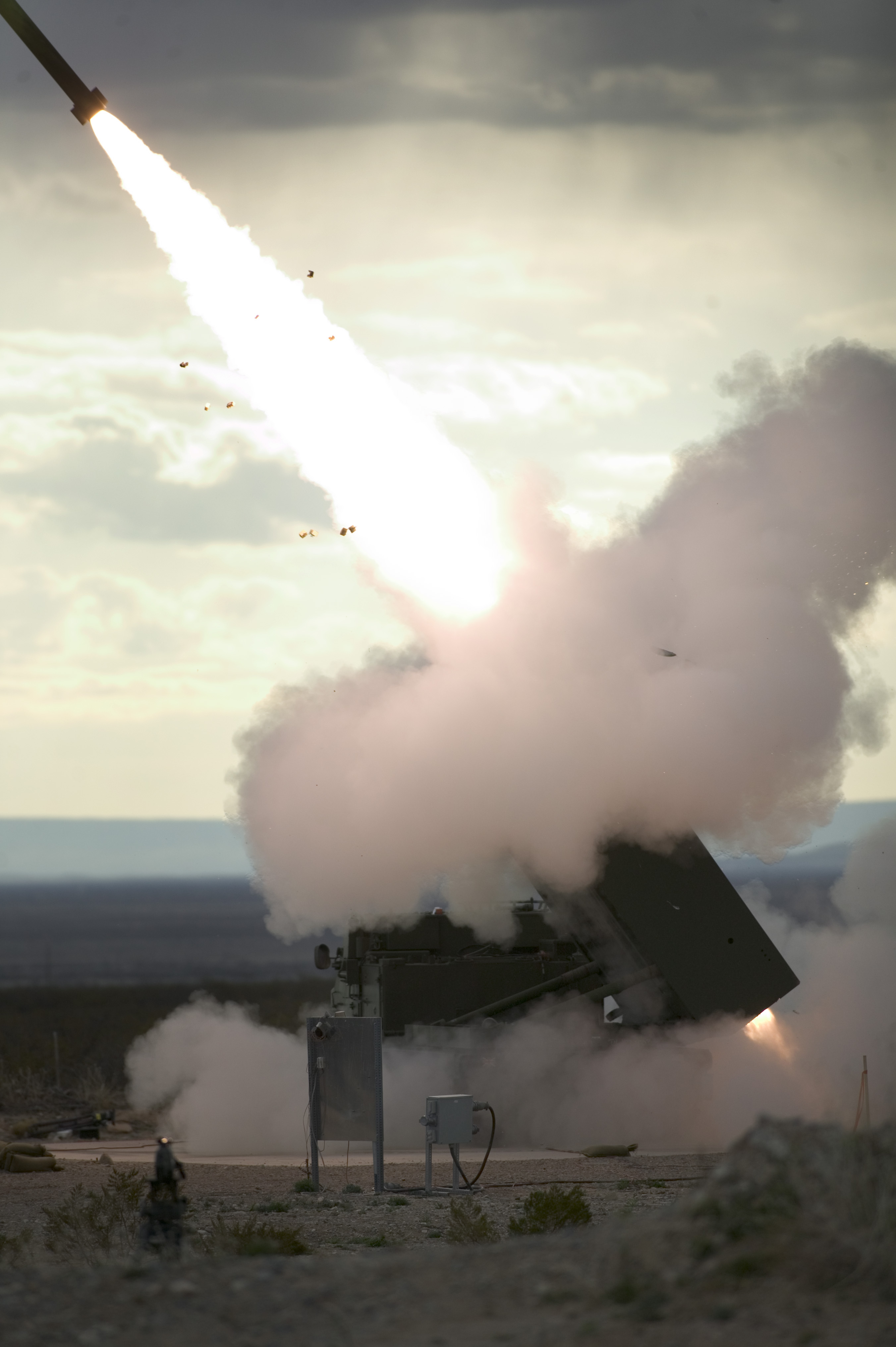 GMLRS at White Sands, New Mexico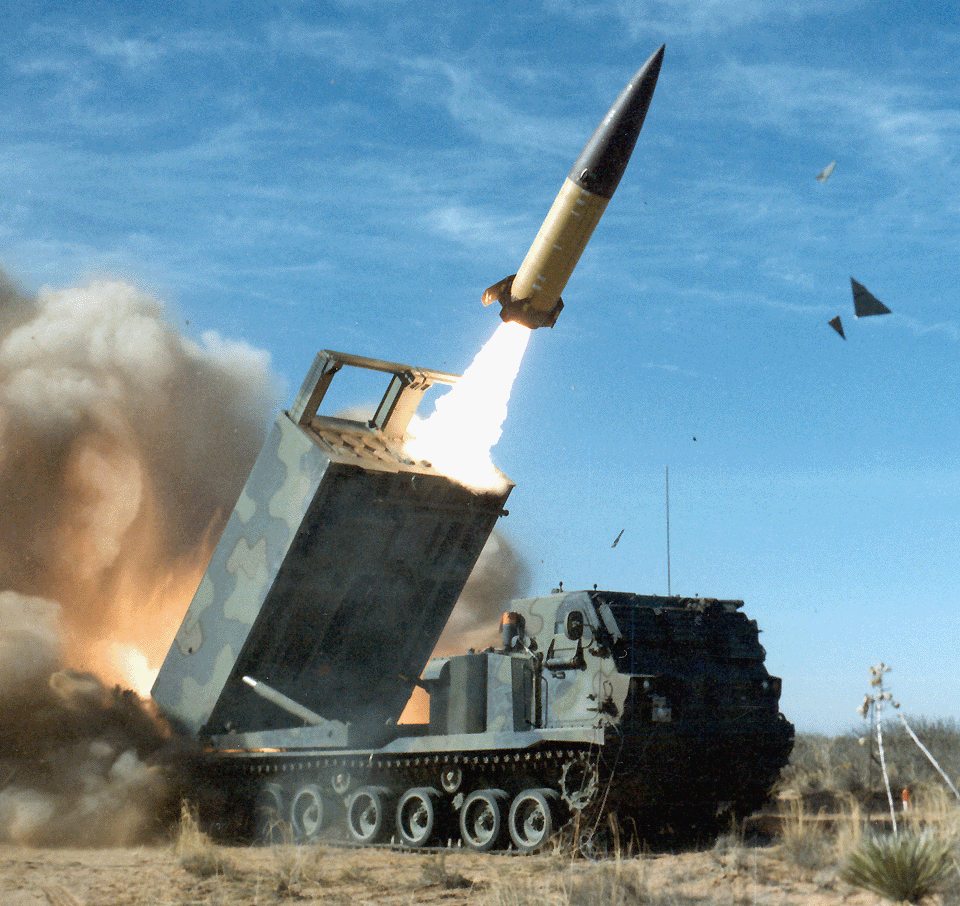 ATACMS May 2006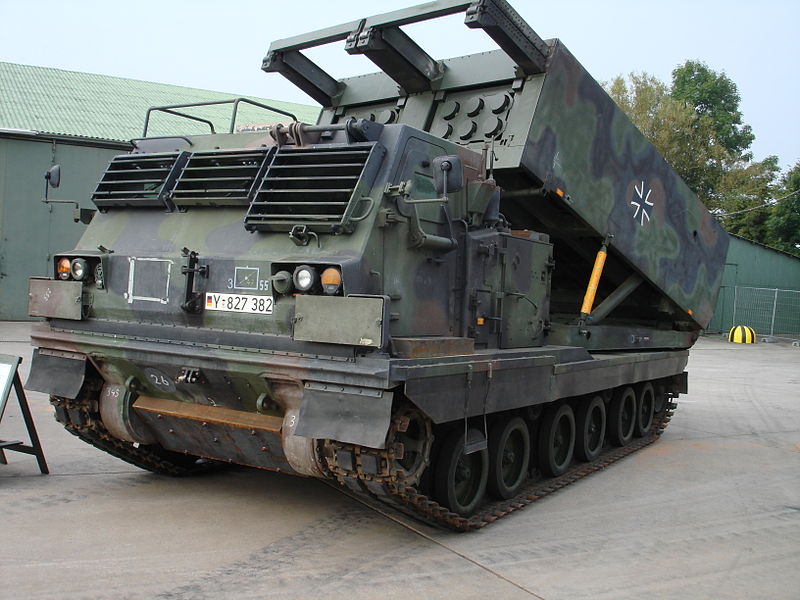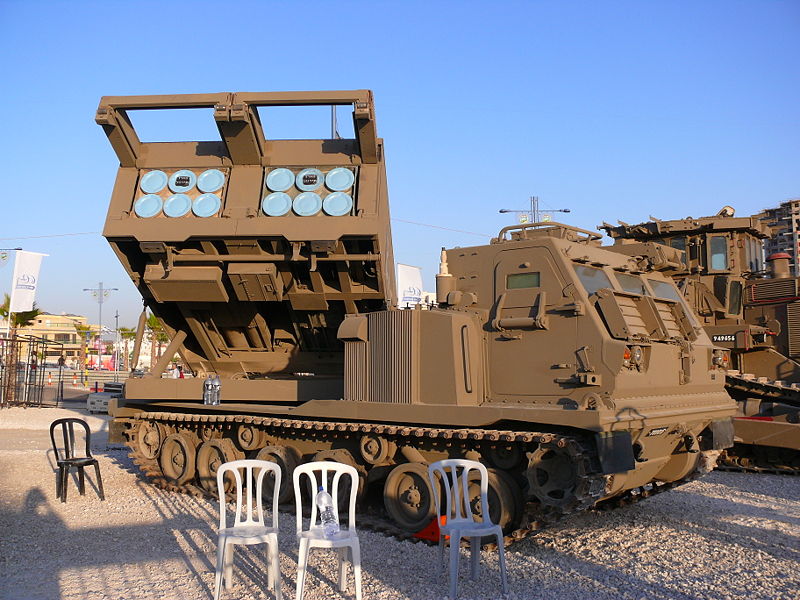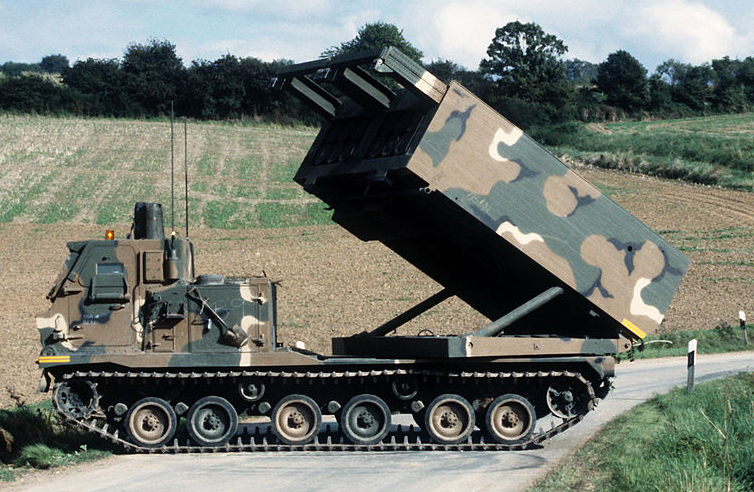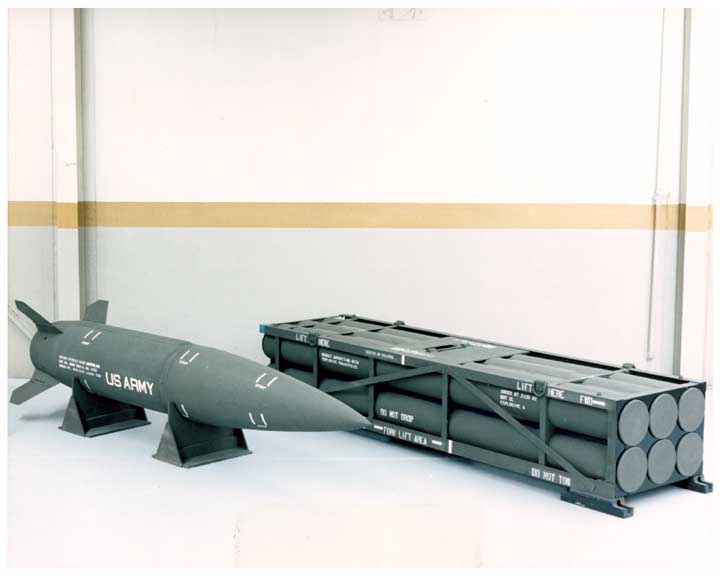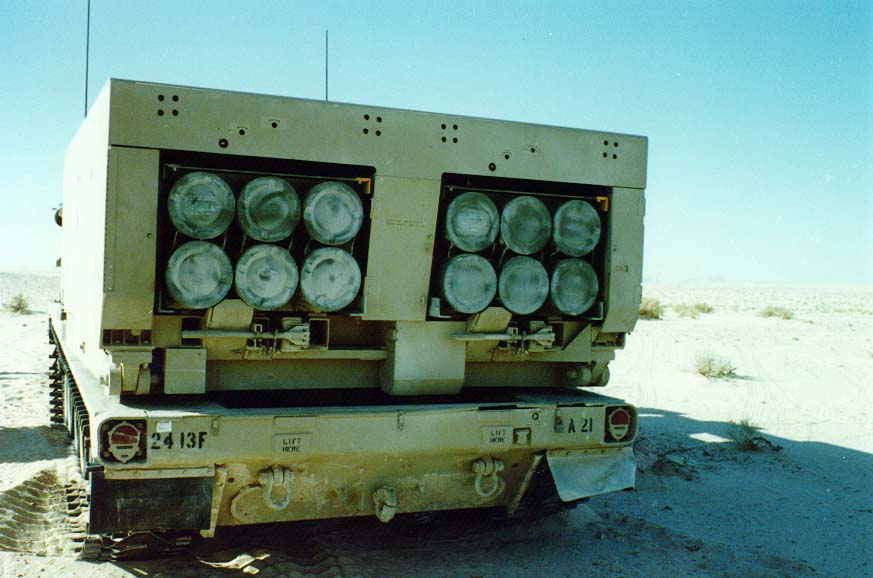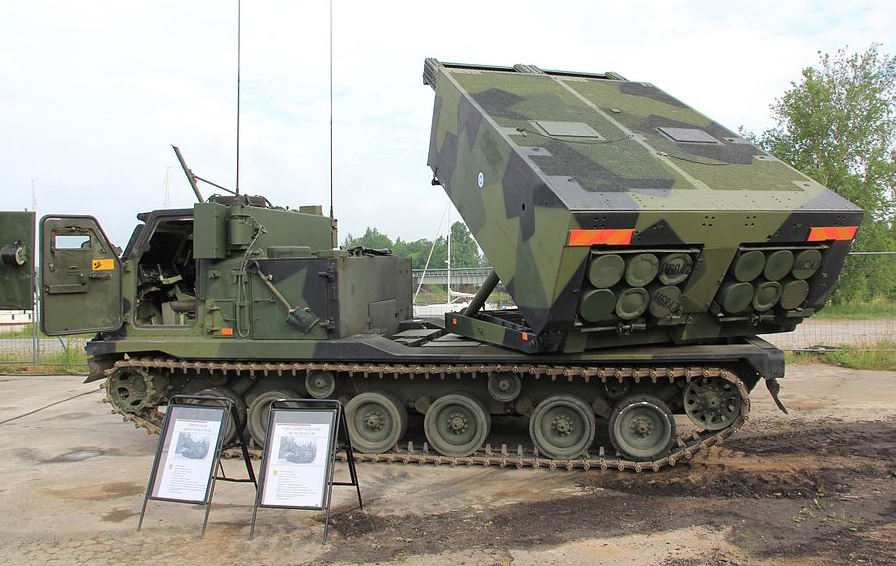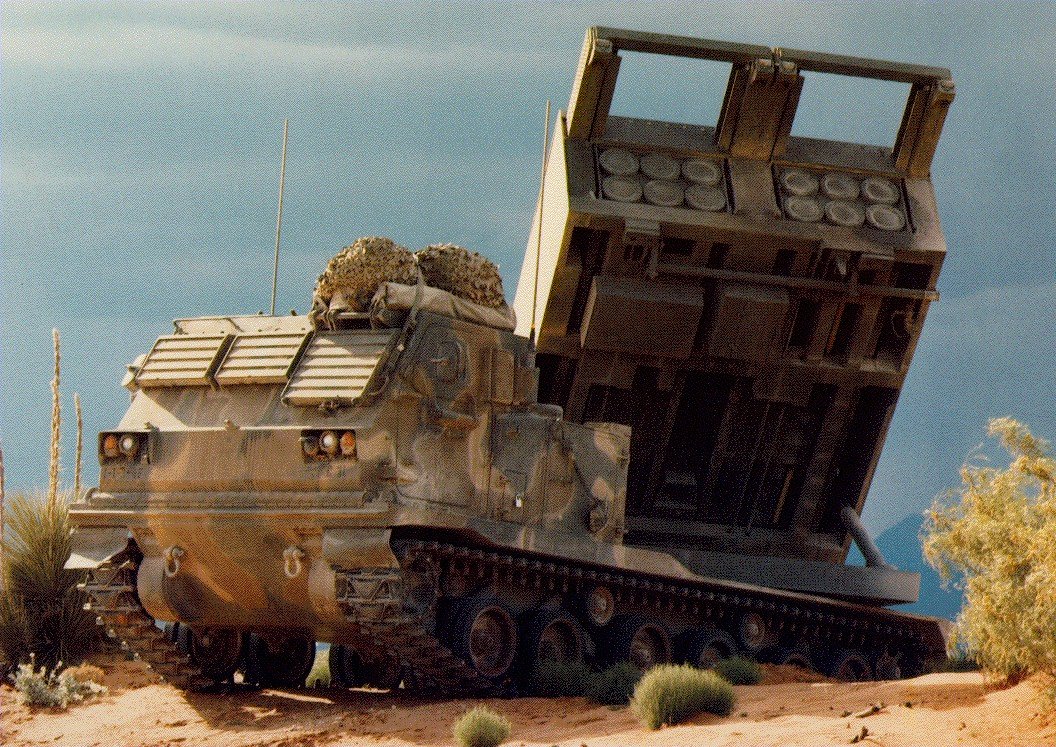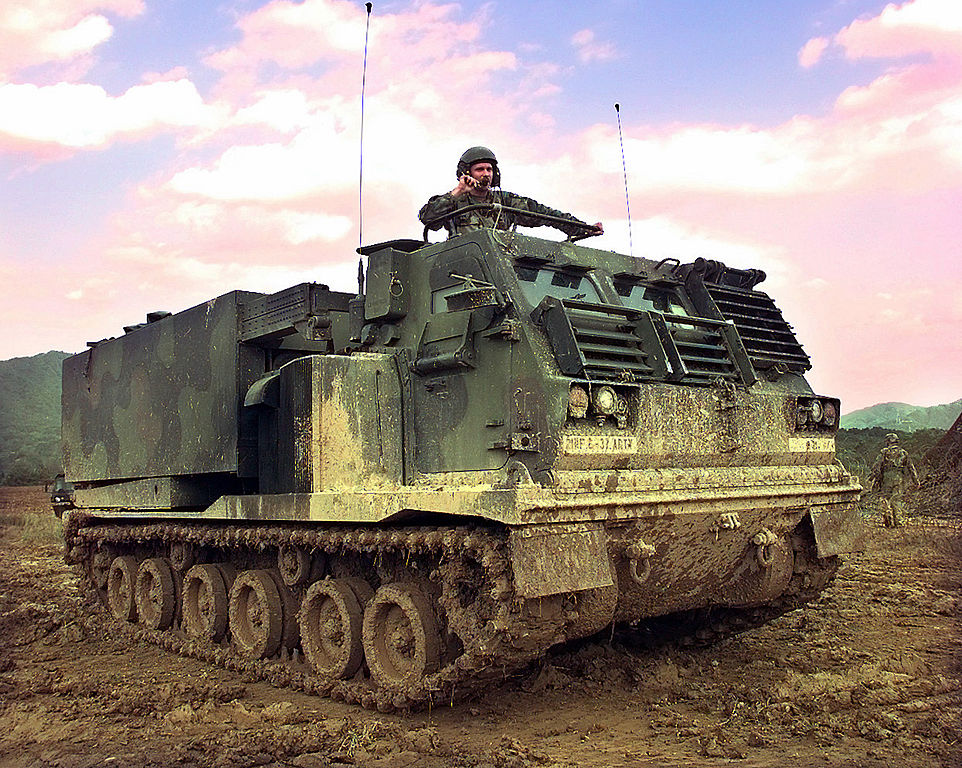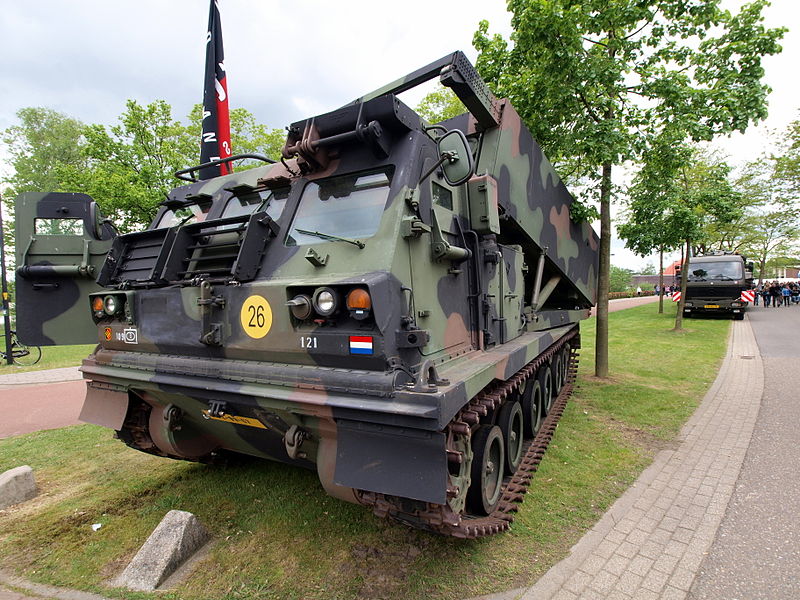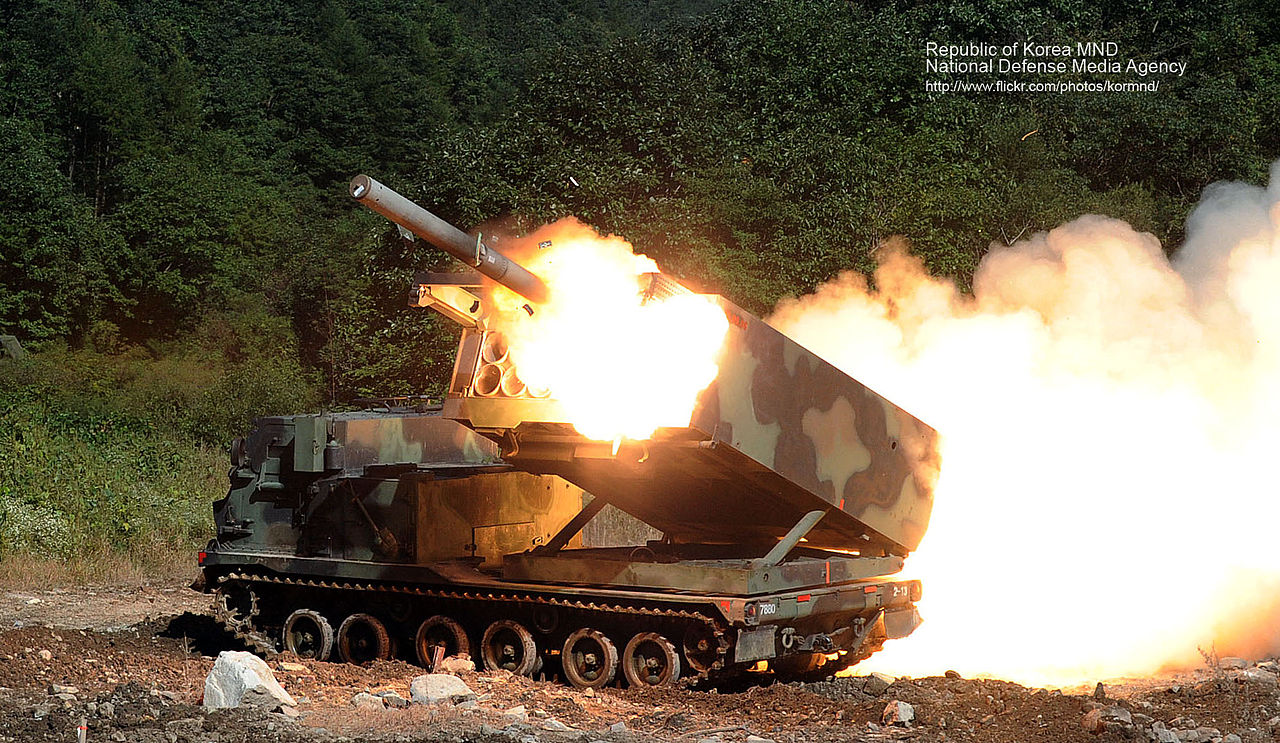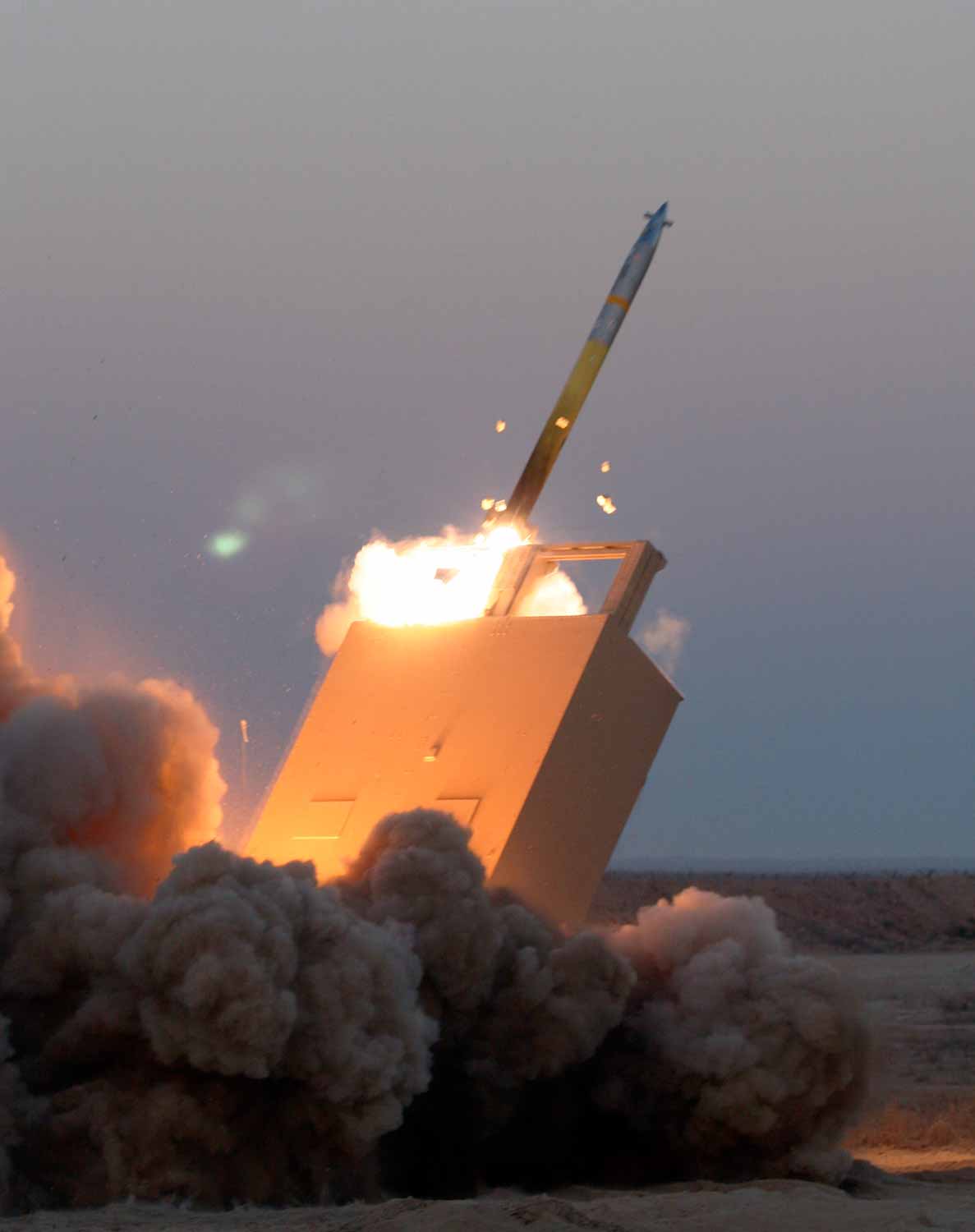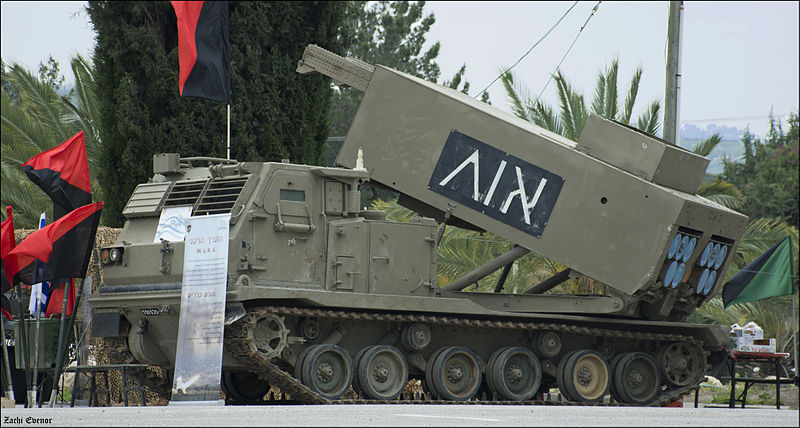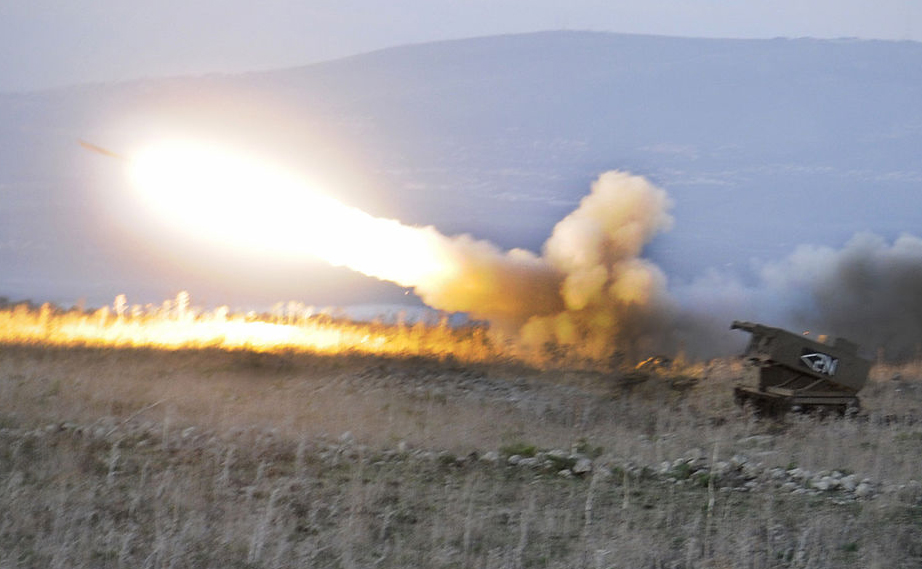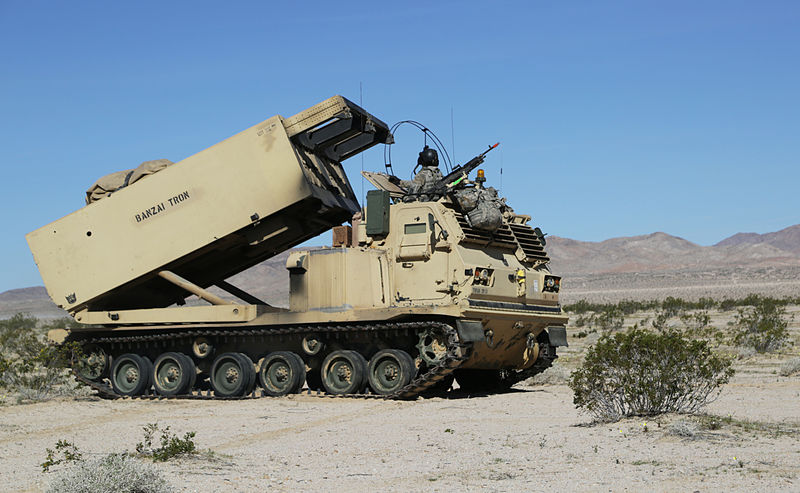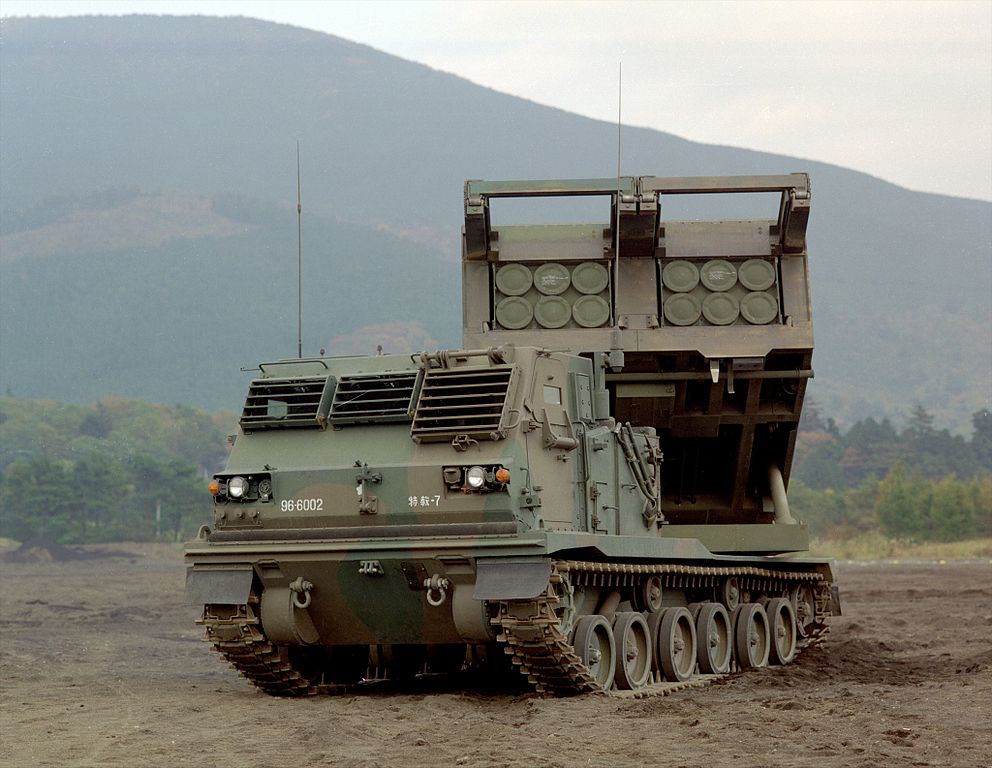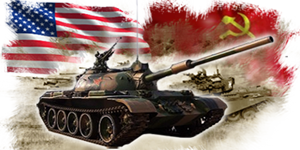 Cold War Tanks



































Cold war tanks posters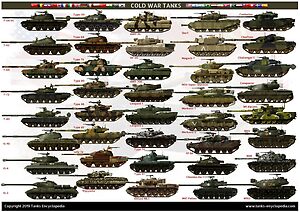 Cold War Main Battle Tanks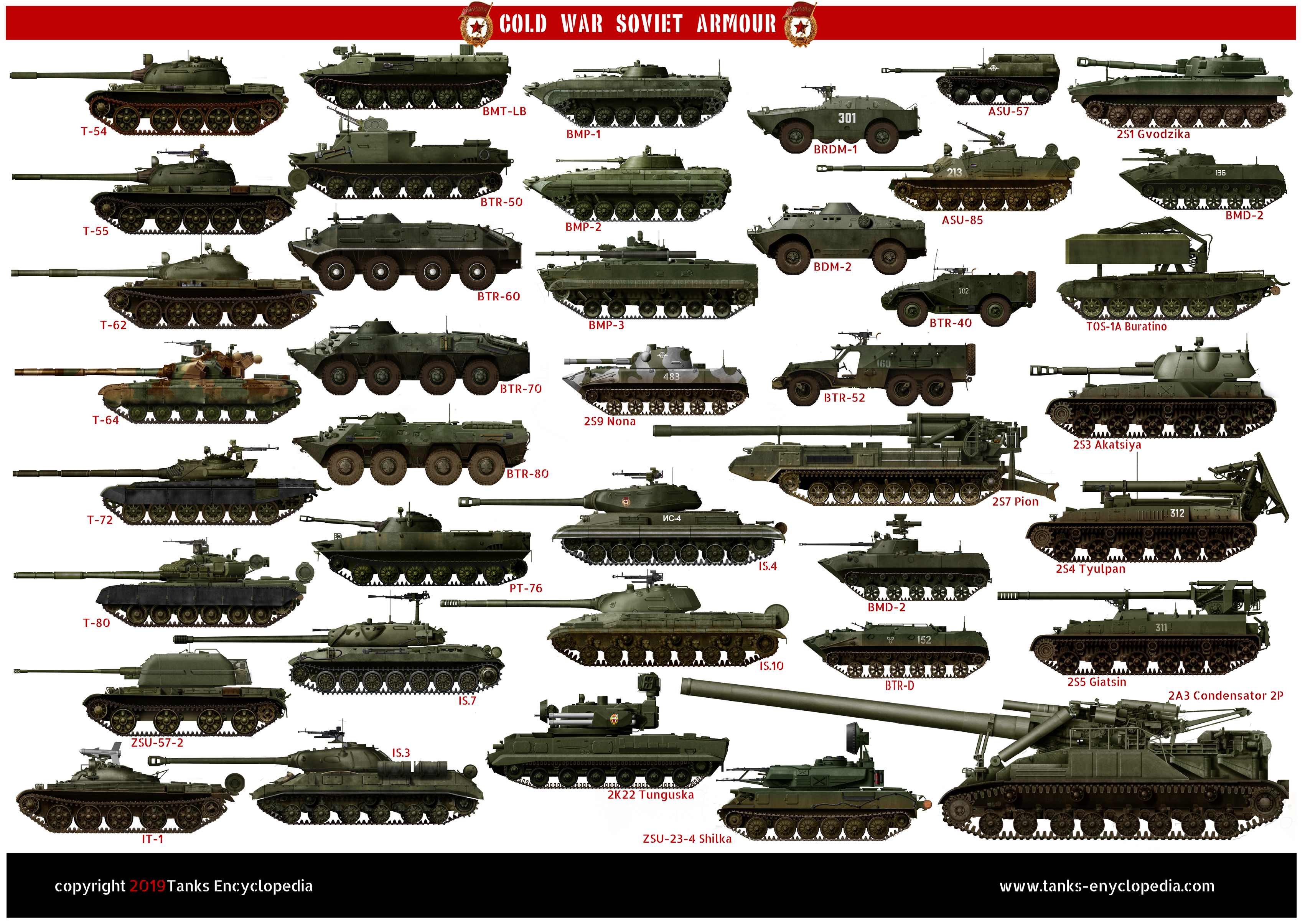 Cold War Soviet Army