Development
Early development started in the early 1990s as a tri-national project, with France, Germany and the Netherlands. Eventually, comparisons between the Zobel prototype and the
Panhard/MaK VBL
turned at the advantage of the former and France withdrew from the project. However, the Zobel was modified with DAF/Wegmann and quite different from the final prototype which won the competition in 1994. Notably, the driver's position was much further back. Eventually, the design was refined throughout 1995 to 2000 leading to a front compartment.
The LGS (which stands for "Leichter Gepanzerter Spähwagen" or "light armored reconnaissance vehicle", was a Bundeswehr project aimed at replacing older vehicles in service (like the Luchs), whereas the Royal Netherlands Army had similar specifications. Therefore, under their government's blessings, Dutch Special Products Aerospace joined in KMW (Krauss Maffei Wegmann), initially contracted, for the joint production, and later Turkish FNSS Defence Systems intervened for providing armament modules.
In April 2000, KMW prototype was ready and achieved its trials the next year in December, when a combined Dutch/German order was placed. 410 for the Dutch Army and 300 for the Bundeswehr. First deliveries began in 2003 and were extended up to 2015 for the German Army. However in 2004 SP Aerospace was bankrupt and replaced by a newly created company, Defence Vehicle Systems, which had the task to achieve the production for the Dutch Army.
Design
The 4x4 Fennek (A small desert fox) was an agile, powerful and compact vehicle, not too small for allowing a large array of combat modules to be fitted in, and all sorts of configurations to be easily set in place. The hull is made of all-welded steel RHA with STANAG 2 level protection (small arms fire, shrapnel, anti-personal mines) and collective NBC with an air conditioning system. Its drive system comprises a selectable 2 or 4 wheels traction, a central tire inflation system to adapt to all kind of terrain configurations, and is capable of a 115 km/h speed on flat thanks to a powerful and proven (240 hp - 179 kW) Deutz diesel engine at the rear. Access is granted by side doors. Natural light is provided by five bulletproof glasses, two narrow on the sides and the three-faced front driving compartment.
The great specificity of the concept, which enables superior reconnaissance abilities, is the 2nd generation restricted observation system comprising an extendable observation mast, which could be raised roughly at 2 m above the roof (3.80 m total), allowing the whole vehicle to stay concealed. This mast comprises thermal imager, daylight camera and an eye-safe laser rangefinder which are in relation to the vehicle's GPS and central inertial navigation system. The observer can pass on spotted targets (10 km line of sight), mark points of interests and transmit the data to the HQ and other vehicles and helicopters, which can be displayed on their own battlefield digital displays. In addition, there is the ground sensor equipment location and identification which allow monitoring of unseen points by the crew. The mast can be dismounted and fixed on a tripod for a use at some distance of the vehicle with a remote control and display unit. Bundeswehr's vehicles also have Aladin miniature UAVs in complement (10 km range). In addition, Fenneks can serve as artillery spotting vehicles with the command and weapon control system Adler II.
The armament range is normally limited to a remote-controlled M2HB 12.7 mm machine gun (Dutch version) on the right side or a Rafael Spike or MRAT ATGM, and a Rheinmetall MG3 which can be replaced by a Heckler & Koch GMG 40 mm grenade autocannon (German version). There is a Dutch AA version equipped with a Stinger Weapon Platform, with a provision of 18 Raytheon Stinger built by the Turkish company Aselsan. This system can be used also dismounted, remotely. There is also a set of 2x3 smoke grenade launchers at the rear.
The Fennek in action
Both countries deployed their Fenneks in Afghanistan in support of ISAF from 2004. One German vehicle was hit in 2007 by an IED in Uruzgan, killing one and wounding two of the crew. Another was hit by an RPG which metal jet get through but the spall liner protected the crew that only suffered light injuries. The Bundeswehr had its Fenneks deployed in quick-response Joint Fire Support Teams (JFST) from 2008, following its experience in Afghanistan, combining the skills of forward observer and the Forward Air Controllers. There is also the engineering corps (24 vehicles) in a variant known as "Engineer Management/reconnaissance vehicle". Dutch provision included 202 reconnaissance, 130 MRAT (medium range antitank) and 78 general purpose versions while the German versions included 222 recce, 24 CIV, and 20 JFST.
Sources/Links about the LGS Fennek
The LGS Fennek on Wikipedia
The LGS Fennek on Panzerbaer
LGS_Fennek specifications

Dimensions
5,58 x 2,55 x 1,79 m (18.3 x 8.3 x 5.8 fts.in)
Total weight, battle ready
5.5 tons (11,000 ibs)
Crew
3 (Driver, operator, gunner)
Propulsion
Deutz diesel 179 kW (239 hp) P/w ratio 18.5 kW/tonne
Suspension
selectable 4 WD
Speed (road)
115 kph (71 mph)
Range
860 km (534 mi)
Armament
Main : Rheinmetall MG3 7.92 mm NATO/M2HB 12.7 mm HMG See notes.
Armor
12.7 mm front and sides (0.5 in)
Total production
700 in 2000-2015.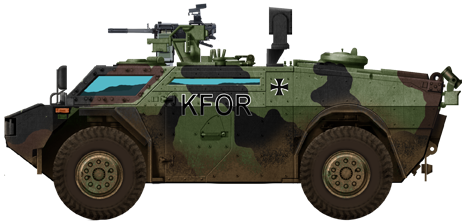 LGS Fennek of the Bundeswehr.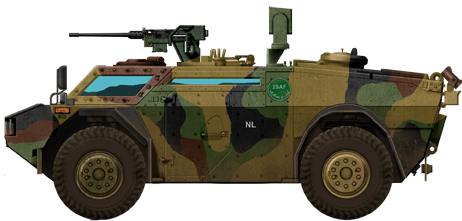 LGS Fennek of the Dutch Royal Army in Afghanistan, ISAF, 2000s.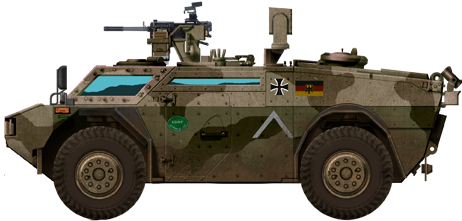 Bundeswehr Fennek in Afghanistan, 2007.
Gallery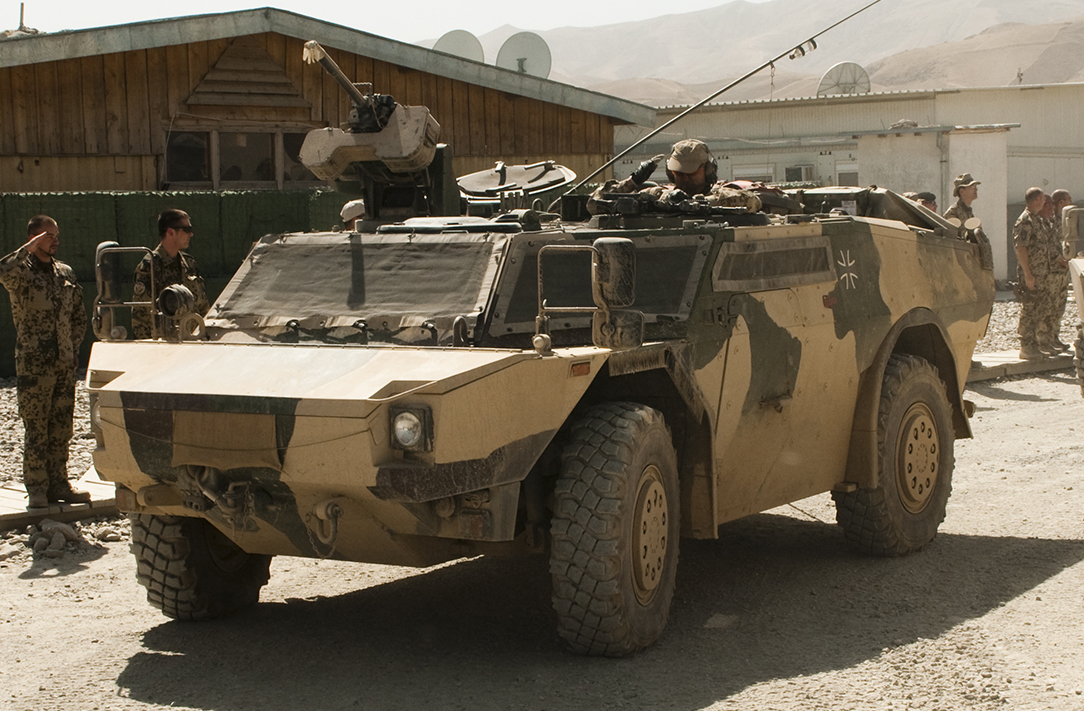 Fennek of the Bundeswehr, provincial reconstruction team, Feyzabad Afghanistan (cropped)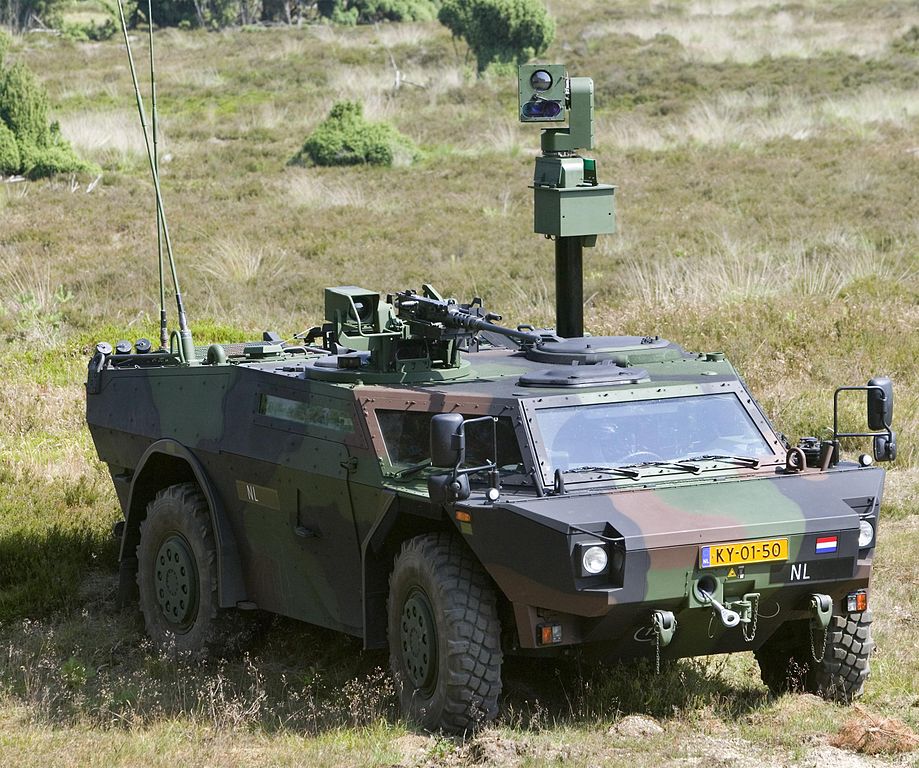 Fennek in the Dutch Army showing the extended observation mast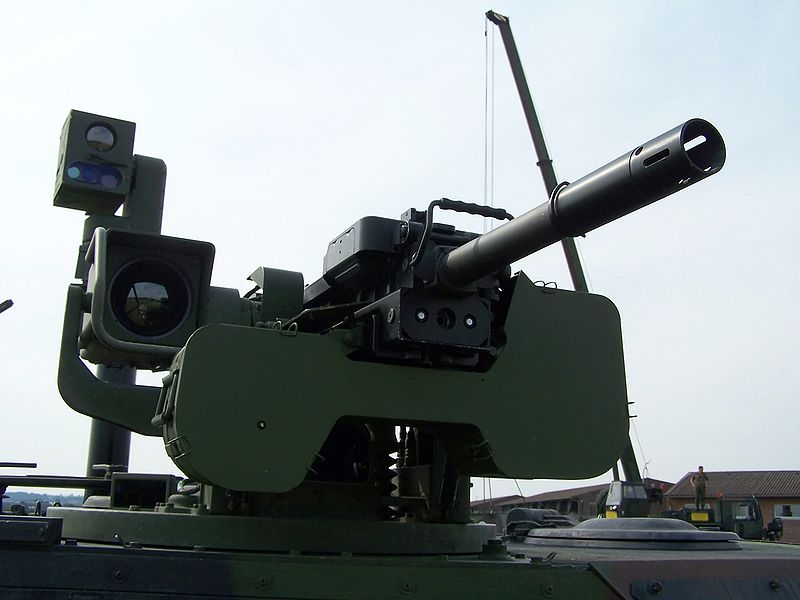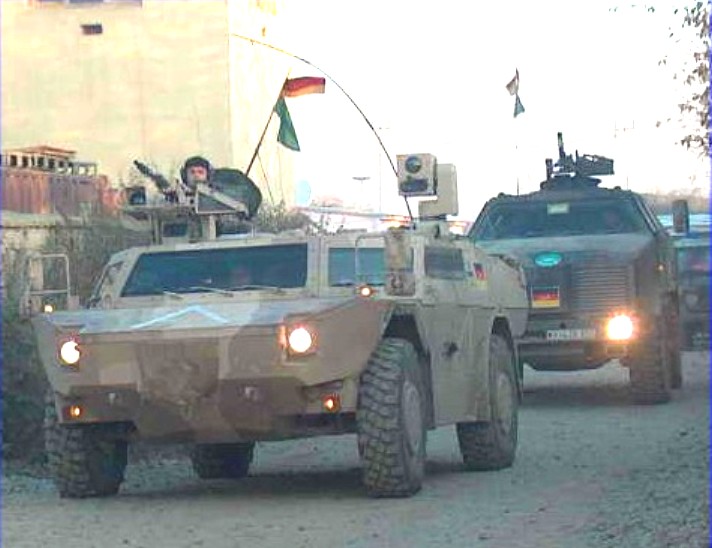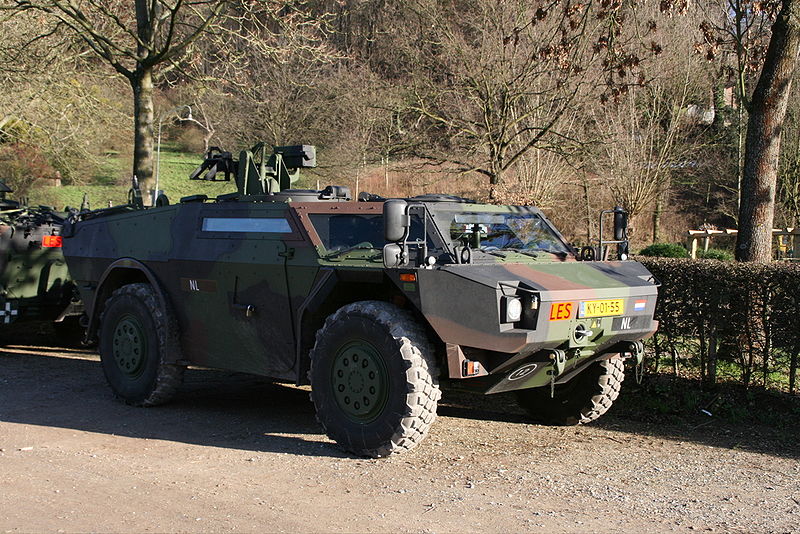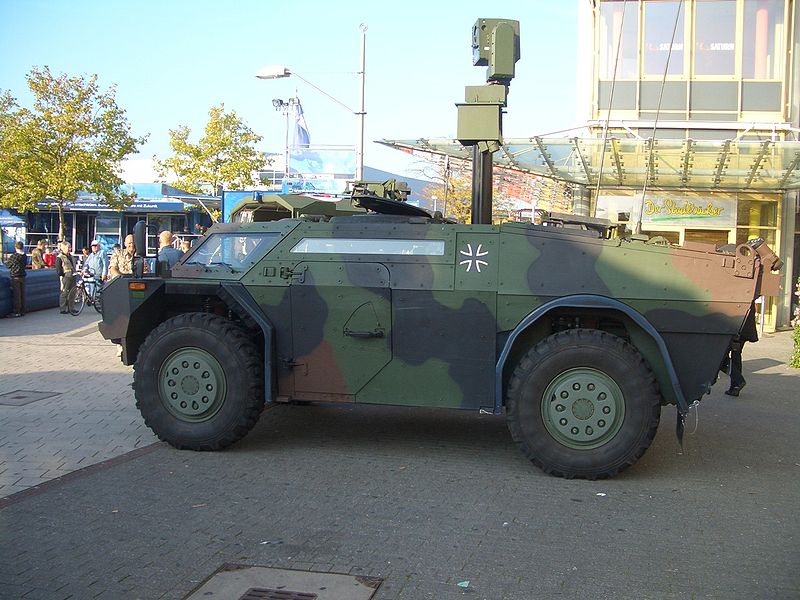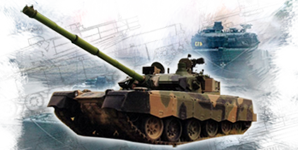 Modern Tanks
---
Modern MBTs posters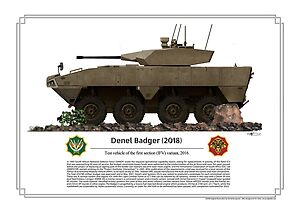 Denel Bagder (2018)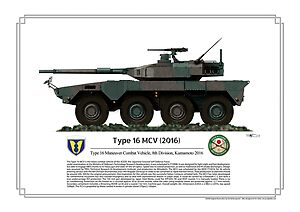 Type 16 MCV (2016)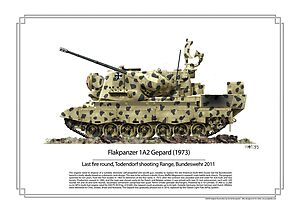 Gepard 1A2 last rounds 2011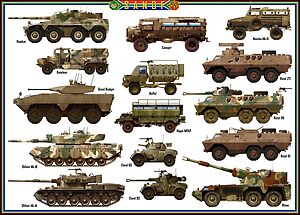 SANDF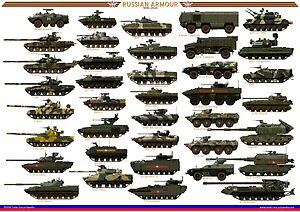 Russian AFVs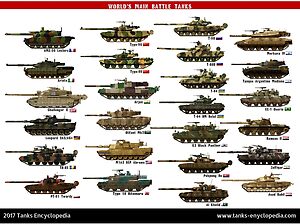 Main Battle Tanks