The Stuart reloaded
In the 1970s, when the Brazilian Army Staff asked itself what to do with its fleet of 350
M3A1/A3 Stuarts
acquired from the US starting in 1942 (20) and the rest in 1944-45, the usual answer would have to be to find the nearest scrapyard or dump them for future collectors and museums. Many had already been stored, retired, or cannibalized to keep about a hundred operational.
However, the Engesa company had already shown that it could upgrade the same-era
M8 Greyhound
into an up-to-date armored car, the
Cascavel.
On top of getting a cheap and potent armored car, the Cascavel gave excellent returns from the export market. However, first of all, the motivation for upgrading the venerable Stuart was due to the lack of spare parts for these tanks. In fact, by 1977, Brazil had denounced the US-Brazilian military agreements, severing all possible part acquisitions. The Army gave technical supervision for the project to the Brazilian Army Research and Development Centre, and a manufacturer was chosen. The concept later evolved into a machine quite distinct from the original Stuart. The relative success of the project ultimately gave Bernardini the confidence to start its own main battle tank, the MB3 Tamoyo in 1983.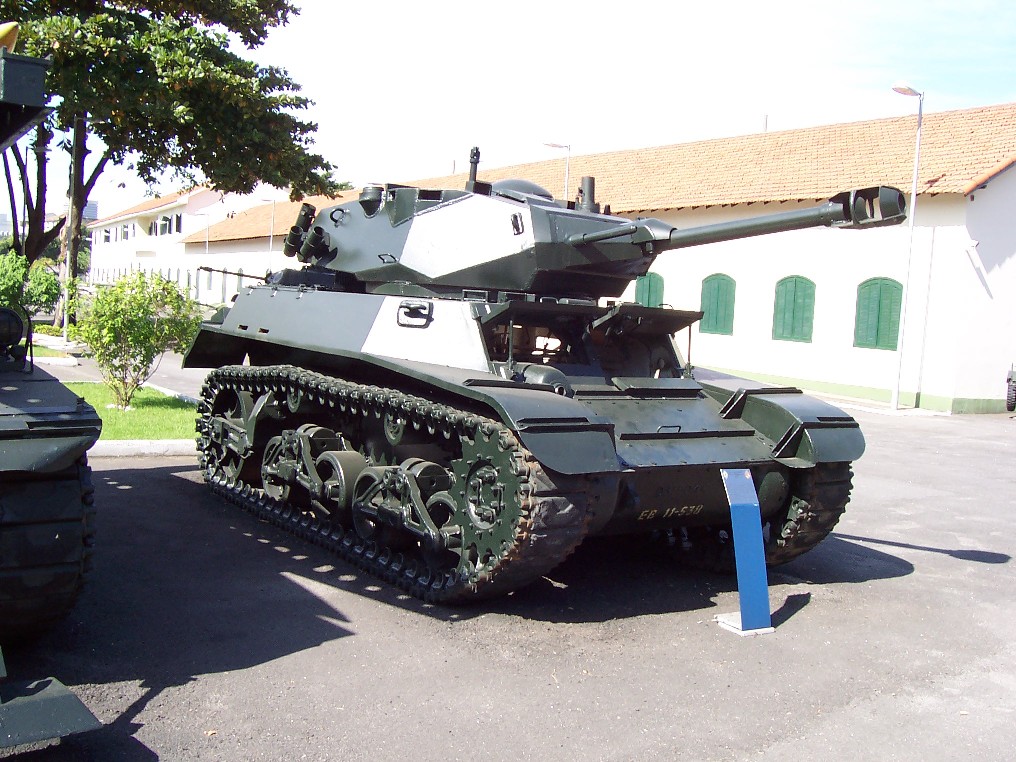 X1A preserved at the Conde de Linhares Military Museum.
About Bernardini
Bernardini S/A Industria e Comercio (Bernardini Industrial and Commerce Company) of Sao Paulo was funded 1912. It was already a well-established vehicle manufacturer when it first earned a contract for the modernization of the
M41 Walker Bulldog
in service to the M41B and M41C standards. The company was also involved in the construction of wheeled vehicles like the BT25 and BT50 (similar to the Toyota Bandeirante). The company was ultimately weakened by the development costs for the Tamoyo tank, which failed to secure any orders, and went into bankruptcy in 1992.
Design of the X1A series
Most of the original hull and chassis were kept the vehicle. However, the upper superstructure was replaced by new sloped armor manufactured by the Biselli company. This new armor assured protection on the frontal arc against 20 mm (0.79 in) AP autocannon rounds. For mobility and in order to cope with the added weight, the original American gasoline engine was replaced by a six-cylinder Saab-Scania diesel developing 280 bhp. The vehicle now weighed 15,000 kg. In addition, a new volute-spring suspension, designed by Novatracao, replaced the old model. The range was improved to 450 km (280 mi). It could ford up to 1 meter of water without preparation, climb a 70% grade sloped, run on a 30% side slope, negociate a 70 cm obstacle.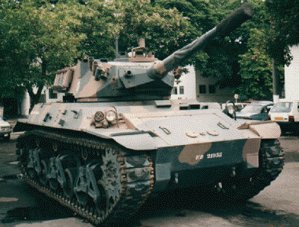 Rare camouflaged Bernardini X1A2.
However, overall, the main armament changes were the most obvious. A brand new welded turret with sloped armor was designed, fitted with a French DEFA D-921A 90 F1 90 mm (3.54 in) gun, also used by the widely exported
Panhard AML
and the Cascavel. As a low-velocity gun, it nonetheless proved able to deal with the Soviet-built
T-54
/
55s
as shown by the South Africans with their AML "Red Ants". It could fire HEAT, HESH and APFSDS rounds. In addition, a brand new fire-control system designed by the D.F.Vasconcelos was installed in order to improve first hit capability. 100 vehicles were ordered for conversion from M3A1 Stuarts. However, only 80 were delivered following prototype trials. The modernization started in 1975 and was completed in 1978.
The following model, the Carcara X1A1, was tested in 1977-78. It had three bogies and a stretched-out chassis to make room for a bigger engine, upgraded equipment and more ammo, but the rest was similar to the X1A. The next CC MB2 X1A2 had this time a The last version, the X1A2, had a brand new chassis and was geared towards export. Similar in most other characteristics, it was nevertheless powered by a Saab-Scania 300 hp diesel engine, in order to compensate with its increased weight of 19 tons. It was armed with a Cockerill 90 mm (3.54 in) gun. This time, the vehicle was fully produced in Brazil, and not a conversion like previous models.
Variants
X1A (1975)
- Based on the M3A1 Light Tank with a new diesel Saab-Scania 280 hp engine, improved suspension, improved armor, new fire control system, DEFA 90 mm (3.54 in) cannon, new turret. 80 converted.
X1A1 Carcara (1977)
- Prototype with an improved chassis and six bogies, which never made it into production.
X1A2 (1979)
- Final version based on the previous X1A1, and completely overhauled. Weighing 19 tons, it was armed with a new 90 mm (3.54 in) cannon and new 300 hp diesel engine. 30 rebuilt in 1982-83.
Avibras X-40
- A variant based on the X1A chassis. Three launch rails for single-stage solid rockets were installed. Each rocket had a caliber of 300 mm (11.8 in), weighing 645 kg. Widely used to test the effect of artillery rockets. By the 1990s, it was replaced by the more modern ASTROS-2.
The Bernardini in service
The first 80 vehicles were modernized from 1975 to 1978. They were given to Cavalry Regiments under the designation X1. Also known as the CC MB1 (Combat Car, Brazilian Model nr. 1) or X1A, it remained in service until the 1990's. The 30 X1A2s delivered in 1980-83 are now placed in reserve. Despite the high hopes of the company, brought by the about 25,000 M3/M5 Stuarts that had been cranked up in WW2, which were adopted by nearly 30 nations postwar, this model was never exported nor proposed as a kit for local conversions.
Links/sources
The Bernardini X1A on military-factory
Also www.globalsecurity.org, areamilitar.net, armor.kiev.ua, fdra.blogspot.com.
Bernardini X1A2 specifications

Dimensions (L-W-H)
6.36 (5.3 without gun)x2.4x2.45 m 20'9" (17'4")x7'9"x8'0"
Total weight, battle ready
19 tons (42,000 lbs)
Crew
3 (driver, commander, gunner)
Propulsion
Saab-Scania DS-11 6-cyl TD, 300 hp (224 KW)
Suspension
3 VVSS bogies
Speed (road)
55 km/h (34 mph)
Range
350 km (210 mi)
Armament
90 mm (3.54 in) Cockerill low-pressure gun Roof cal.50 (12.7mm) machine-gun Coaxial 7.92 mm (0.31 in) LMG
Armor
About 20mm (0.79 in) sloped
Total production
30 in 1979-1983
Bernardini X1A in 1979. These were in still active until the late 1990s, after a good 50 years since their original production.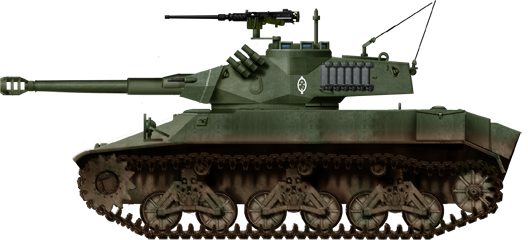 Bernardini X1A2 in 1983, at the end of deliveries. The whole series shared very little with the original Stuart and was built from the ground-up, not converted. It failed to secure more orders.
Rare footage of a X1A2 being transported on a tracked trailer.
Gallery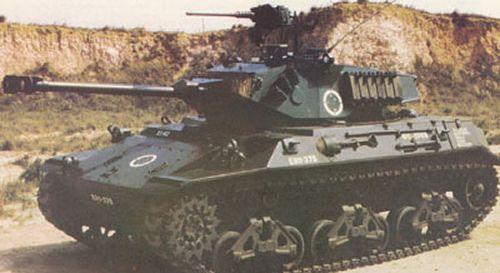 X1A2 in service in the 1980s.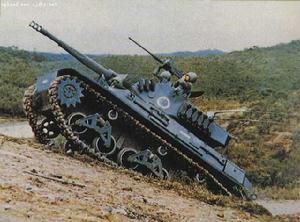 Another view of the same in trials.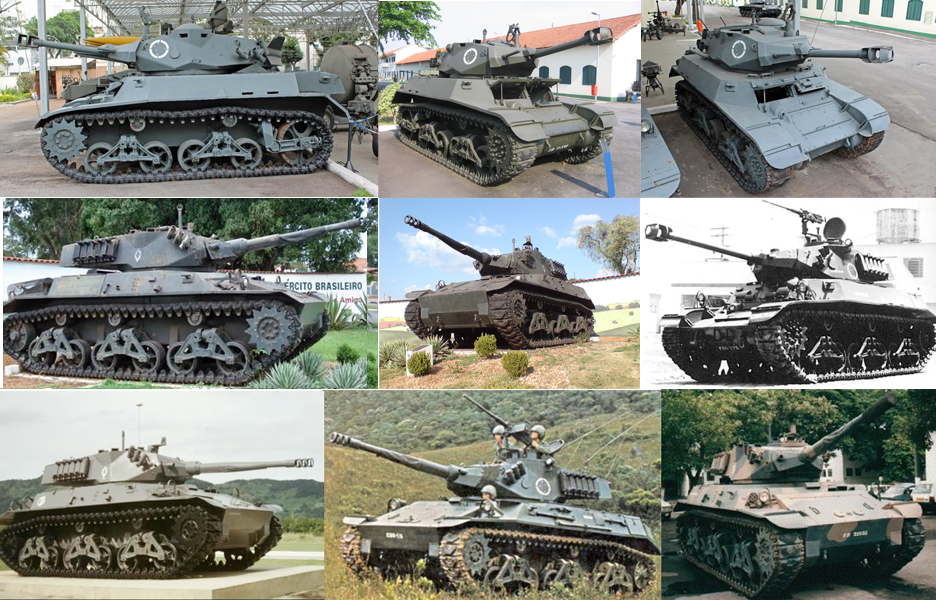 Various web references of the X1A series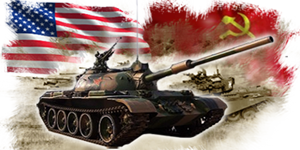 Cold War Tanks



































Cold war tanks posters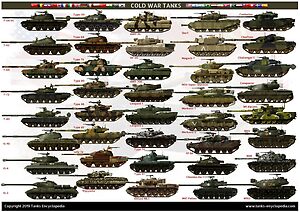 Cold War Main Battle Tanks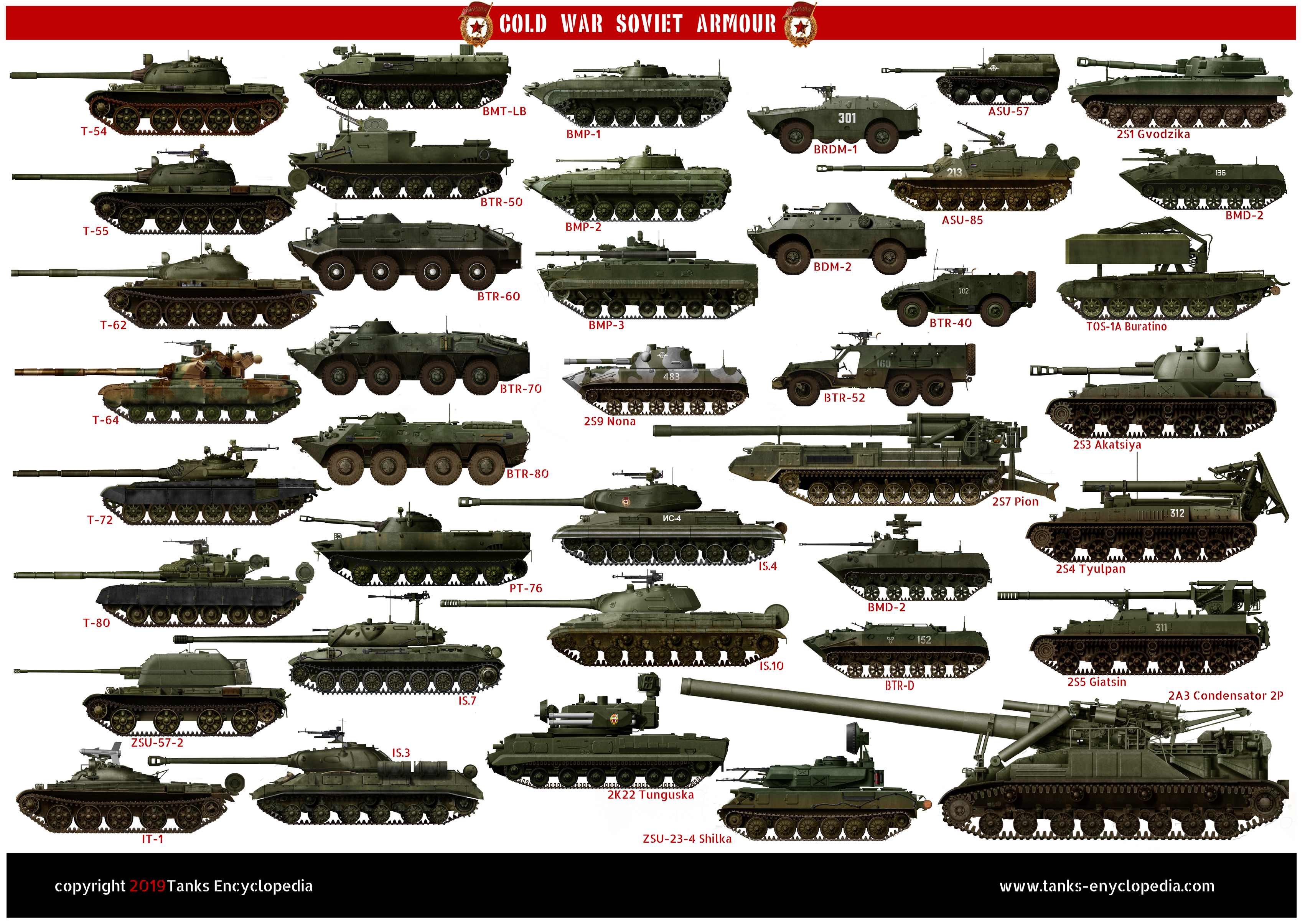 Cold War Soviet Army