Genesis of the Panzerspähwagen Sd.Kfz.250
In 1939, the Inspectorate for Motorized Troops (AHA/In 6) requested a small armored half track to perform auxiliary missions while accompanying tanks on the offensive. These were to be used chiefly for scouting, as mobile HQs, command, radio vehicles and as forward observer vehicles. They could only carry a Halbgruppe (half platoon) or section of scouts and, therefore, its size was smaller compared to the Sd.Kfz.251 Hanomag then in development.
Demag was at the time recognized for its expertise with very small half-tracks, having already developed the Sd.Kfz.10. This versatile vehicle was recently accepted in service, and 12,000 were built until 1945. Along with Demag, Büssing-NAG was chosen to design the lightweight sloped armored body. The new vehicle was named leichter gepanzerter Mannschafts-Transportwagen for light armored troop carrier, Sd.Kfz.250.
Design
This vehicle was based on the Sd.Kfz.10's D7 chassis built by Demag, using the same tracks, interleaved roadwheels and drive sprockets. However, it was shortened by one pair of roadwheels. The front axle was similar and was used for steering. On this slightly shortened base, a brand new armored body (panzerwanne) was conceived. The new chassis was designated D7P and each component was tailor-made for it, instead of a larger commonality with the Sd.Kfz.10. The upper and lower part of the body were sloped along a long ridge that goes upwards from the engine hood and reverses at the middle of the crew compartment, sloping down to the rear.
This gave a three-faceted hull, relatively easier to build than more complicated designs, while still optimized for bullet deflection, as the upper angle was about 35°. The lower angle was 30°, while the rear plates were angled to 17° and 45°. While the sides and rear plates were 8 mm (0.31 in) thick, the frontal armor was 10 mm (0.39 in) angled at 30° on the superstructure and 14.5 mm (0.57 in) at 12° for the hull, radiator plates and engine hood. The track mudguards were about 2/3 the total length of the vehicle and supported spare parts and tooling equipment.
The engine chosen was the same Maybach 6-cylinder, water-cooled, 4.17-litre (254 cu in) HL 42 TRKM gasoline which developed 100 hp, giving about 17.2 hp/ton, versus the 21.3 hp/ton of the lighter Sd.Kfz.10 (4.9 tonnes vs 5.8 tonnes). It was served by a Maybach SRG (Schaltreglergetriebe, Variorex-Getriebe, Hohlachse) VG102 128H semi-automatic pre-selector transmission with seven forward and three reverse gears. The clutch acted as a gear change "switch". Top speed observed in trials on flat ground was in excess of 75 km/h (47 mph), but in practice the driver was instructed to not exceed 65 km/h (40 mph).
Both the forward wheels and the tracks were used for direction, the track brakes being engaged correspondingly when the wheels were turned enough. The double roadwheels, overlapping and interleaved (Schachtellaufwerk), were mounted on torsion arms. The rear wheels acted as tensioners. The front axle wheels were suspended by leaf springs and shock absorbers.
The driving compartment was approximately half-way, in the middle of the hull, and it was not separated from the rear compartment, which was open-topped. The driver and co-driver had lateral vision blocks and front hinged panels with armored shutters. The driver's roof was usually equipped with a ring mount for a shielded MG 34 machine-gun. A pintle mount could be also fitted at the rear, for an extra MG 34 used for AA defense. During the course of the war, many armaments were tried and mounted on specialized variants.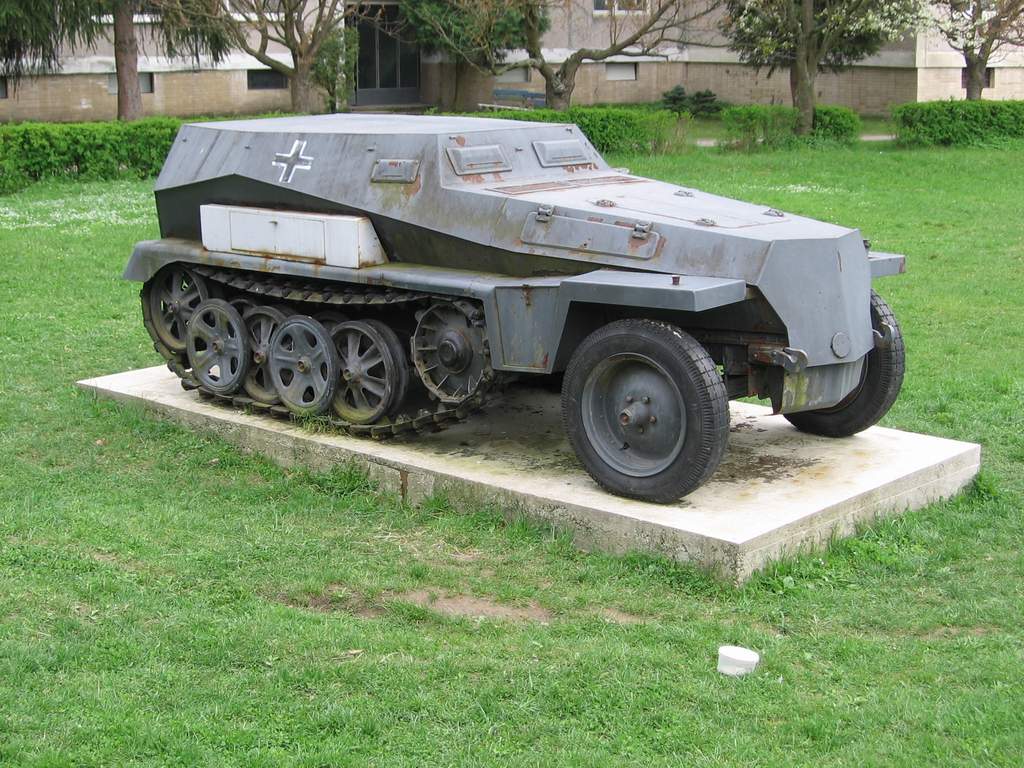 Production
The Sd.Kfz.250 was built throughout the war, starting from mid 1941, after the pre-series was successfully tested. Production lasted until the very last days of the war, at Demag (chassis), Büssing-NAG (body and parts), but also MWC and Adlerwerke for parts. A total of 6628 vehicles were delivered and modified for a wide variety of tasks, comparable to the ubiquitous Hanomag. The size was a limitation for these adaptations, but the vehicle was far more nimble and agile. It was also the only half-track in German service with a hull, and not only a simple frame, and was quite rugged.
After October 1943, production was rationalized and sped up, with more suppliers involved, and many simplifications in design. This new model was simply called "Neu Art" (new), and consisted of a less labor-intensive bodywork with simple slits instead of vision blocks, straighter armored plates and only 9 plates (vs. 19) assembled. There were also less parts overall, and the hull was characterized externally by permanent storage boxes placed along the sides. A dozen specialized variants were born from the basic design. Production figures were, for 1940/41: 1030, 1942: 1337, 1943: 2895, 1944: 1701, and 1945: 269.
Variants
Sd.Kfz.250/1 leichter Schützenpanzerwagen
The standard troop carrier/scout, armed with a frontal MG 34 protected by a mask and an optional rear pintle mount (Gerält 891). The other version was the (s MG) with two MG 34s on heavy field mountings, both with a crew-capacity of four (Halbgruppe). It formed the bulk of the production until 1942. Two hull versions can be distinguished, the "Alt" (Old) and "Neu" (New), which appeared in late 1943.
Sd.Kfz.250/2 leichter Fernsprechpanzerwagen
This was the telephone cable version (Gerält 892), equipped with a cable-layer which, along with the pole masts, occupied most of the rear open space.
Sd.Kfz.250/3 leichter Funkpanzerwagen
The standard radio vehicle (Gerält 893), subdivided into the 3-I (FuG12 with rod/star aerial), 3-II (FuG7 radio for air support control) and 3-III (FuG7 and a FuG8) used by the Luftwaffe, and the 3-IV (Fu15 or Fu16) used by assault formations.
Sd.Kfz.250/4
This vehicle was to be, at first, a light AA half-track (leichter Truppenluftschutzpanzerwagen), with a twin light MG.34 mount, but it is not clear if it reached production. The same designation was also given to the Beobachtungspanzerwagen observation vehicle used by the StuG detachments, with FuG15 and FuG16 radios.
Sd.Kfz.250/5 Beobachtungspanzerwagen
Another observation vehicle, but with additional equipment, like a scissor type periscope 14 Z Si.7, Fu15 and Fu16 radio sets with 2 m rod aerials.
Sd.Kfz.250/6 leichte Munitionspanzerwagen
Ammunition supply vehicle working with the Sturmgeschütz 7.5 cm Kanone (Ausf.A), and the Sturmgeschütz III Ausf.F/G.
Sd.Kfz.250/7 Schützenpanzerwagen (schwerer Granatwerfer)
The standard mortar carrier (Gerält 897), equipped with the 8 cm (3.15 in) GrW 34 mortar, fixed internally and given to the 4th platoon of each Leichter Panzer Aufklärungs companie (42 rounds in store). The (Munitionsfahrzeug) 8 cm GrW Wagen (Granatewerferwagen) was a supply vehicle carrying 66 more rounds and two MG 34 with 2010 rounds for close support. They were generally given to platoon commanders with additional radio equipment.
Sd.Kfz.250/8 Leichte Schützenpanzerwagen (7.5cm)
This was the SPG version, carrying the short barrel 75 mm (2.95 in) KwK 37 L/24 howitzer and, later, a K51(Sf) with 20 rounds in store. Production started in the spring of 1943 with the Alte chassis, and then switched to the Neu chassis in 1944.
Sd.Kfz.250/9 leichte Schützenpanzerwagen (2cm)
Introduced in March 1942. 30 were ordered and sent to Russia to replace armored cars in the reconnaissance role, armed with a 20 mm (0.79 in) KwK 38 autocannon, mounted on the Sd.Kfz.222 turret, and later received a Hängelafette 38 and FuG 12 radio. After successful operations, mass production started in May 1943.
Sd.Kfz.250/10 leichte Schützenpanzerwagen (3.7 cm Pak)
Tank hunter version armed with the standard Pak 36 with 216 rounds of ammunition and a MG 34. These were often issued to platoon leaders.
Sd.Kfz.250/11 leichte Schützenpanzerwagen (schwere Panzerbüchse 41)
The other tank hunter, equipped with the tapered-bore recoiless 28 mm (1.1 in) sPzB-41, with 168 rounds in store, and a MG 34 or 42, generally issued to platoon leaders. The gun carriage was also carried, so that the gun could be dismounted and used separately.
Sd.Kfz.250/12 leichte Messtruppanzerwagen
The artillery range spotting vehicle, equipped with a FuG 8/FuG 12 radio.
Sd.Kfz.252 leichte Gepanzerte Munitionskraftwagen
The standard ammunition carrier, with a lower superstructure at the rear (storage bay), double doors, and carrying a trailer. 30 built in June 1940, replaced by the Sd.Kfz.250/6. Used with Sturmartillerie batteries or for the resupply of Sturmgeschütz vehicles.
Sd.Kfz.253 Leichte Gepanzerte Beobachtungskraftwagen
A specialized artillery observation vehicle with a roof and circular hatch with binocular for the observer. 25 built in March-June 1940, with a folding FuG 15 and FuG 16 aerial.
The Sd.Kfz.250 in service
The standard 250/1 and most variants were given to reconnaissance units (Panzer Aufklärungs) working with the Panzer and Panzergrenadier divisions (28 and 18 were issued respectively). Tactically, they were used as APCs, carrying reconnaissance sections. Variants produced early on were added as organic support (artillery, AT and AA defense) for these units. Their first active commitment was during the battle of France (May-June 1940).
They saw action in the Balkan campaign (April-May 1941), as well as the whole North African campaign. Among these vehicles, Rommel's famous command vehicle "Greif" was abundantly seen on German newsreels. The Eastern Front was their main battleground until 1944. The large "bedframe" antennas of the observation/command vehicles made them easy targets to spot and most were later equipped with light aerials (whip antennae).
The Sd.Kfz.250 was reliable, had excellent cross-country capabilities and offered a good protection against small arms fire and shrapnel, but was costly to manufacture and cramped inside. It was nevertheless produced in increasing quantities by 1944 (thanks to the simplified "Neu art"), and used until the capitulation.
Sources
Sd.Kfz.250 specifications

Dimensions L W H
3.62m x 1.91m x 1.63 m (11'10" x 6'3″ x 5'4″ ft.in)
Total weight, battle ready
5.8 tons (12,800 lbs)
Crew
2+4 (driver, co-driver, 4 seats)
Propulsion
Maybach 6-cyl. water-cooled HL42 TRKM petrol, 99 hp (74 kW)
Top speed
76 km/h (47 mph)
Maximum range (on/off road)
320/200 km (200/120 mi)
Armament
1 or 2 x 7.92 mm (0.31 in) MG 34 with 1500 rounds
Armor
5.5 to 14 mm (0.22 – 0.57 in)
Production
6628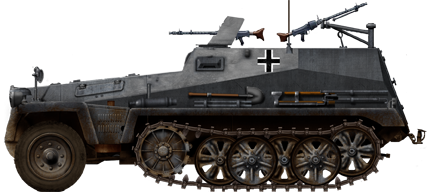 Sd.Kfz.250/1 (Neu) leichter Schützenpanzerwagen, France, June 1940.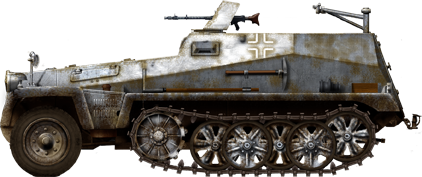 Sd.Kfz.250/1 (Neu), Stalingrad, winter 1942-43.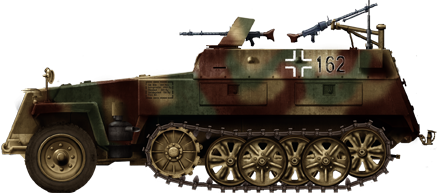 Sd.Kfz.250/1 (Alte) leichter Schützenpanzerwagen, Russia, early 1944.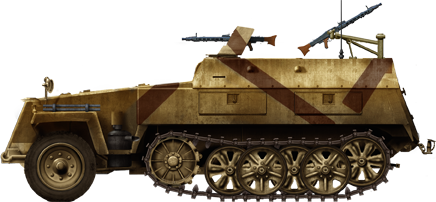 Sd.Kfz.250/1 (Alte) of the 5th Panzerdivision Wiking, Hungary, 1945.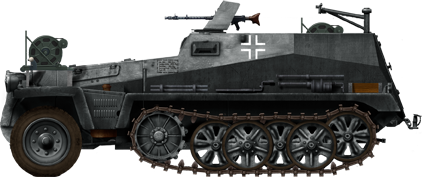 Sd.Kfz.250/2 Fernsprechpanzerwagen (telephone cable layer), Russia, 1941.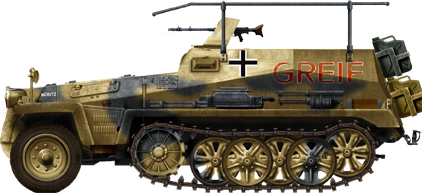 Sd.Kfz.250/3 Funkpanzerwagen, personal vehicle of Feldmarshall Erwin Rommel, DAK, North Africa, 1942.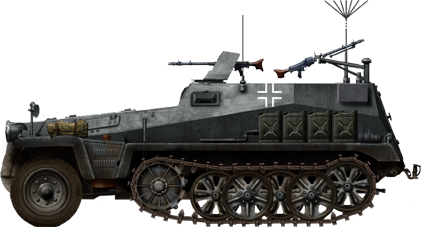 Sd.Kfz.250/5 Beobachtungspanzerwagen, Russia, 1942.

Sd.Kfz.250/7 Granatwerfer (mortar carrier).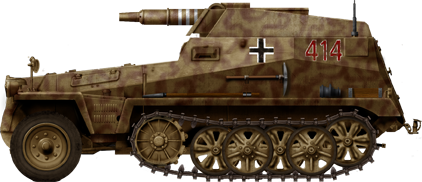 Sd.Kfz.250/8 Leichte Schützenpanzerwagen (7.5cm), Russia, 1943.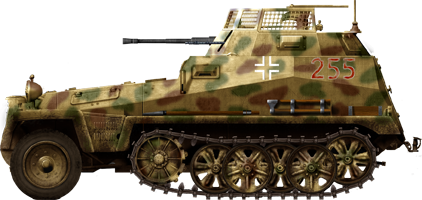 Sd.Kfz.250/9 Alte, leichte Schützenpanzerwagen 2 cm KwK 38, Russia, 1944.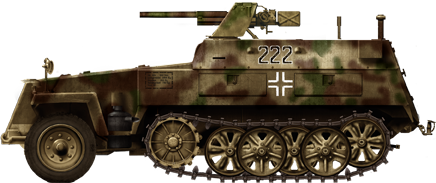 Sd.Kfz.250/10 (Neu) with its Pak 36.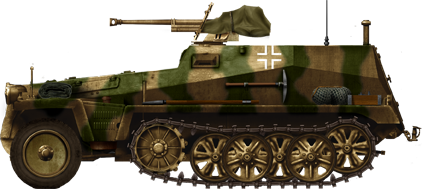 Sd.Kfz.250/11 schwerer Panzerbüchse 41, Normandy, summer 1944.


Sd.Kfz.252 leichte Gepanzerte Munitionskraftwagen, North Africa, 1942.


Sd.Kfz.253 artillery spotting variant, France, June 1940.
Gallery
Surviving Sd.Kfz.250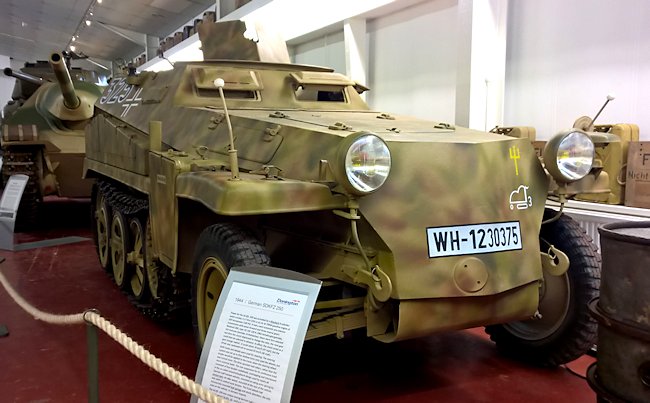 Restored Sd.Kfz.250 German Army halftrack at the Wheatcroft Military Collection, Donington Race Course, UK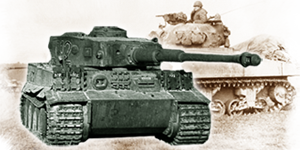 WW2 Tanks
---
WW2 tanks posters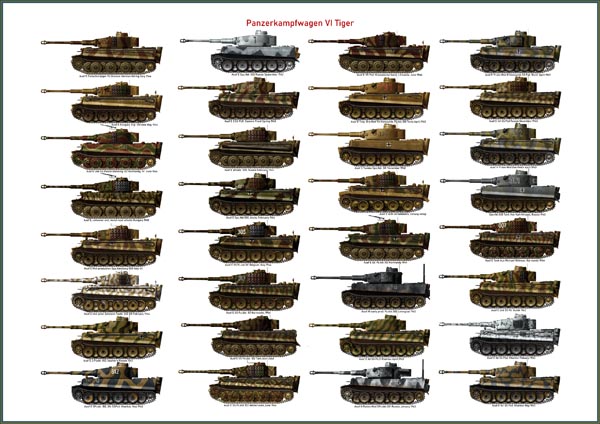 All Tiger tanks liveries.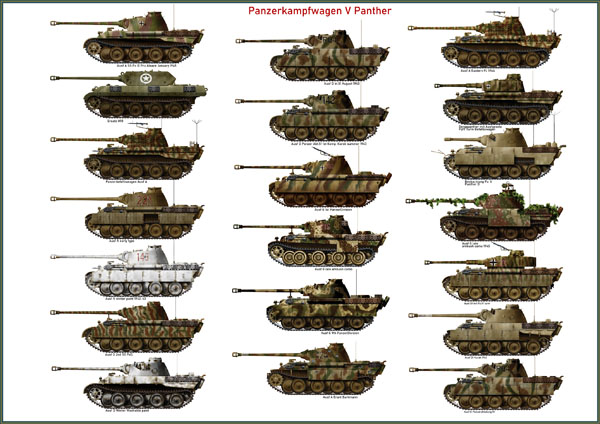 Panther liveries and variants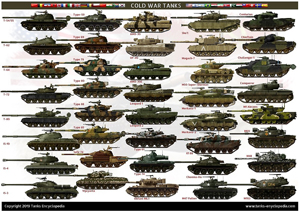 WW2 Armour - All tanks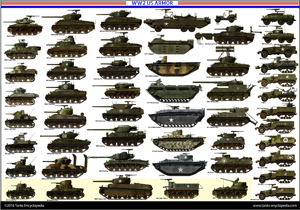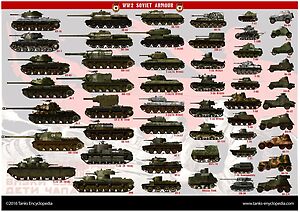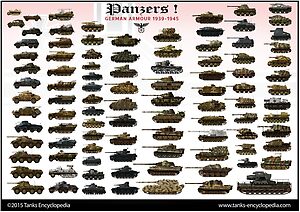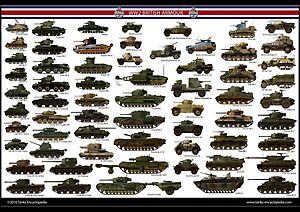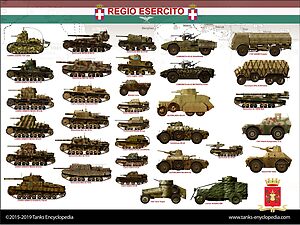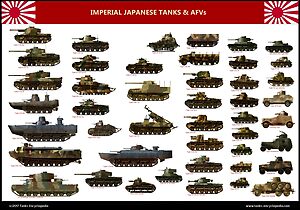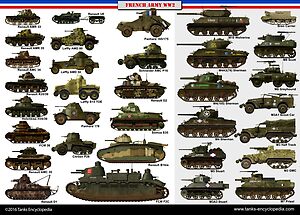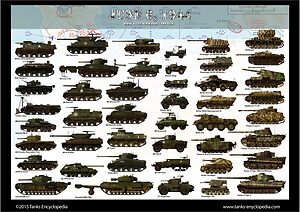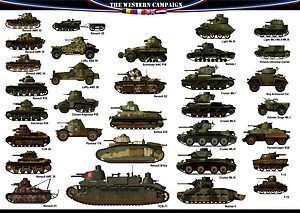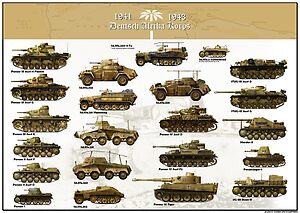 Tanks aces and single tanks series