The first dedicated French SPAAML
The development of SAMs (Surface to Air Missiles) launchers led to the creation of an all-terrain vehicle capable of covering divisions in operations. This imposed the SPAAML type or Self-Propelled Anti-Aircraft Missile Launcher. With its range, it gave another protective layer well above the range of sp. AA guns (SPAAGs). In France, the Roland was the dedicated platform to operate the Roland missile, co-developed with West Germany. Due to the weight of the launcher, reloads and operative systems, the
AMX-30 chassis
was chosen for this development, on specifications to GIAT. The prototype was tried on 17 January 1976 and the final design was validated in 1977 and an order of 183 vehicles followed.
About the Roland SAM
This short-range surface-to-air missile was developed in the 1960s specifically for mobile platforms and to protect high-value targets like airfields. It was studied from 1936 by Nord Aviation of France and Bölkow of West Germany and led to the first test in June 1968. However, development continued on until 1977 when it was officially accepted into service. In 1978 the first all-weather Roland II version was introduced in Germany, 1981 in France.
The Roland deployed on the AMX-30 (Marder IFV in Germany) flew at Mach 1.3 to 1.6 at altitudes ranging from 20 to 5,500 meters. It was 67 kgs in weight and could carry a 6.5 kg (14.3 lb) pre-fragmented high-explosive payload with a 6 m lethality radius. The Roland 3, VT1 (1991) developed by Euromissile/Thomson CSF/Thales means it's still in service today, although due to high price tag the procurement never reached initial objectives. Outside France and Germany, it is also used by the US Army. Historically "Roland" was a famous Charlemagne's Paladin (Knight bodyguard).
Design of the AMX-30 Roland
The main superstructure was completely rebuilt to integrate the launcher, with the driver, commander and operator nearby all in the front section with their separate hatches. Rather bulky with flat sides and barely sloped front, it is roomy enough to provide shelter to the operative systems and reloads (eight, four per reload bin, two ready, ten total).
Reaction time was for the 1st shot: 8 to 10 seconds and 2nd shot 2 to 6 seconds, with an average reloading time of 10 seconds and 80% first hit capability. For targeting, the central mount comprised a 16 km range surveillance radar, telescopic sight, infrared locator measuring the gaps between the trajectory and line of sight, fire control radar (Roland 2), computer and remote antenna. The drivetrain depends on the same multi-fuelled Hispano-Suiza HS-110 diesel engine generating 720hp on which the fast AMX-30 was based on. This gave the Roland the same all-terrain mobility and agility.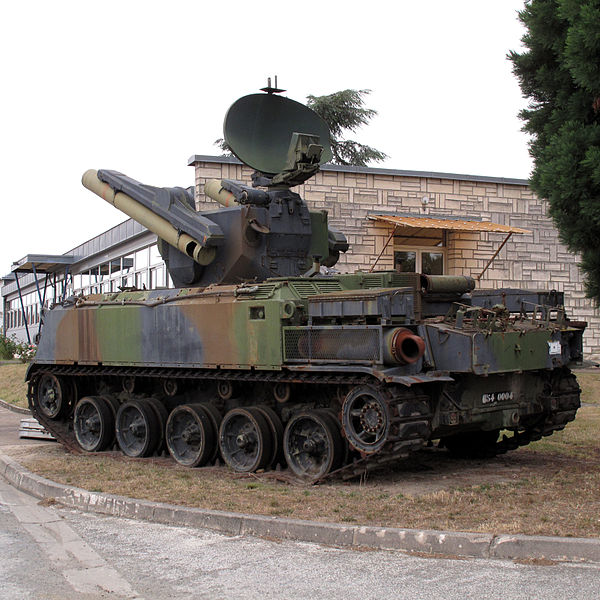 AMX-30 Roland 2 at Saumur museum
Operational history
The Roland was produced between 1977 and 1981 and deployed with 83 Roland 1 and 98 Roland 2 systems in the French Army, bringing tactical organic protection to armored divisions. The main difference between the two was the first was a clear weather only version. Later on, 20 Roland 2 were converted to the Carole air-mobile shelter mounted system. The Roland was maintained for most of the cold war, but eventually, most were retired until 2006. By that time, the last operational unit was the 57th artillery regiment of Bitche with 32 vehicles, eventually retired in 2008 and scrapped. As lieutenant-colonel Gilles Montheilhet put it, the Roland does not fit the actual needs of the French Army, as it can't be operational within 12h as asked for, nor could be air/sea transportable rapidly, whereas the Mistral can be carried by any light system, even at section level (less than 50 kg) while offering the same protection.
Exports
Other countries apparently took delivery of the vehicle: Iraq is believed to have received 13 AMX-30R (1980-88 Iran-Iraq war), first used in 1982 claiming at least an Iranian F-4E Phantom and F-5E Tiger. They were possibly in action also in 1991. Nigeria purchased 16 Roland 2, Qatar took delivery in 1986-89 of 3 Roland 2 and 6 Carole shelter-mounted systems. Saudi Arabia tested the AMX-30R, but eventually purchased its own SA-10 Shahine SAM system, designated AMX-30SA (1975). Spain manufactured the Roland 1/2 under license as AMX-30RE (18 total).
Links
The Roland on Tanknutdave
On chars-français.net
---
AMX-30R Roland specifications

Dimensions
6.65 x3.10 x4.45 m deployed (261.8 x122 x176 in)
Total weight, battle ready
33 tons (66,000 Ibs)
Crew
3 (driver, cdr, operator)
Propulsion
HS-110 diesel 720hp
Suspensions
Torsion bars and shock absorbers
Speed (road)
60 km/h (37.3 mph)
Range
600 km (370 mi)
Armament
2 xRoland SAM launchers, 8 reloads
Armor
30 mm max chassis (1,8 in)
Total production (France only)
183 in 1977-1981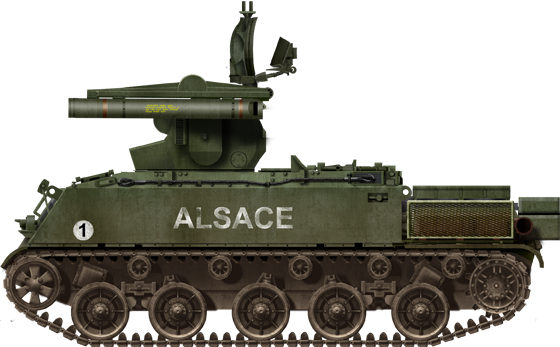 AMX-30 Roland 1, 1980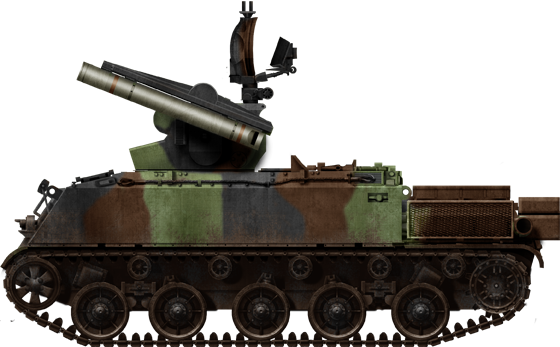 AMX-30 Roland 2, 1990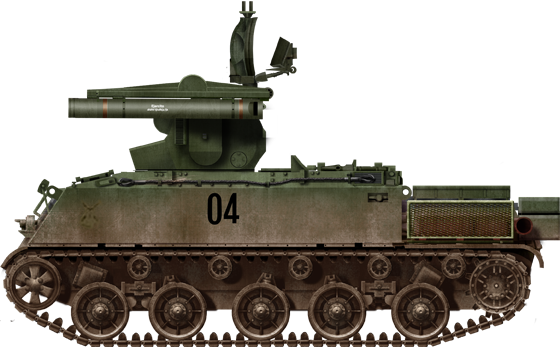 Spanish AMX-30RE in the 1980s
Gallery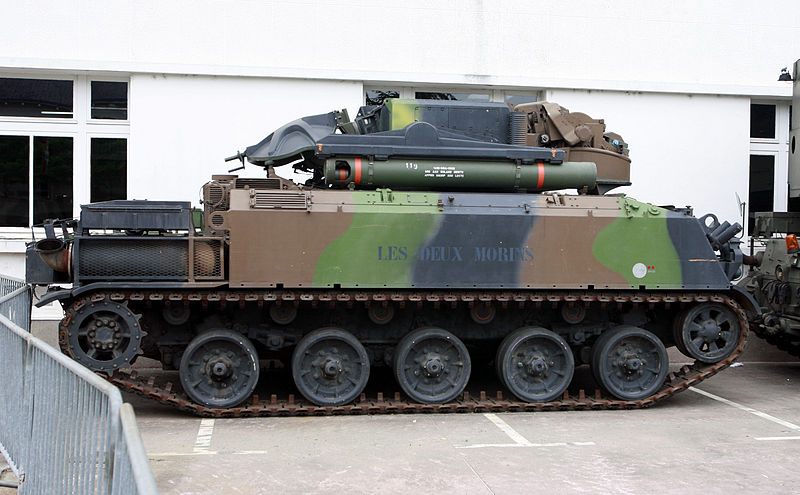 AMX-30 Roland 2 at Saumur museum, with folder radar mast and launchers
Captured Iraqi Roland - IQ-173rd-ABN credits https://www.ausairpower.net/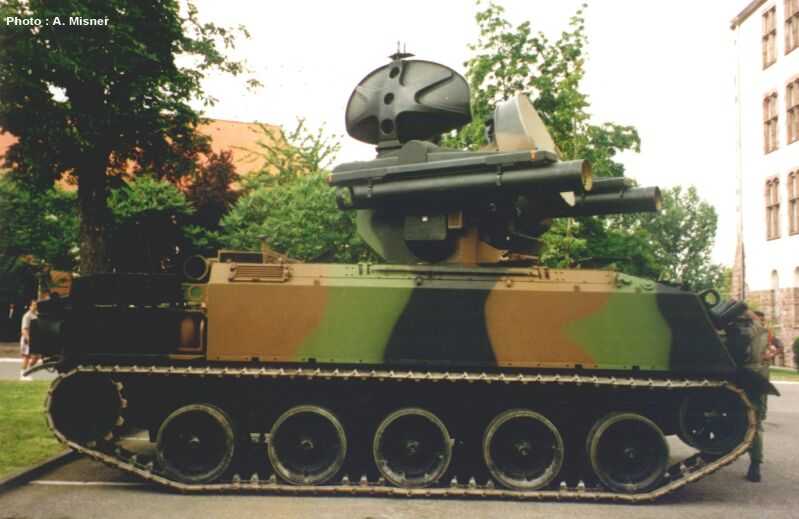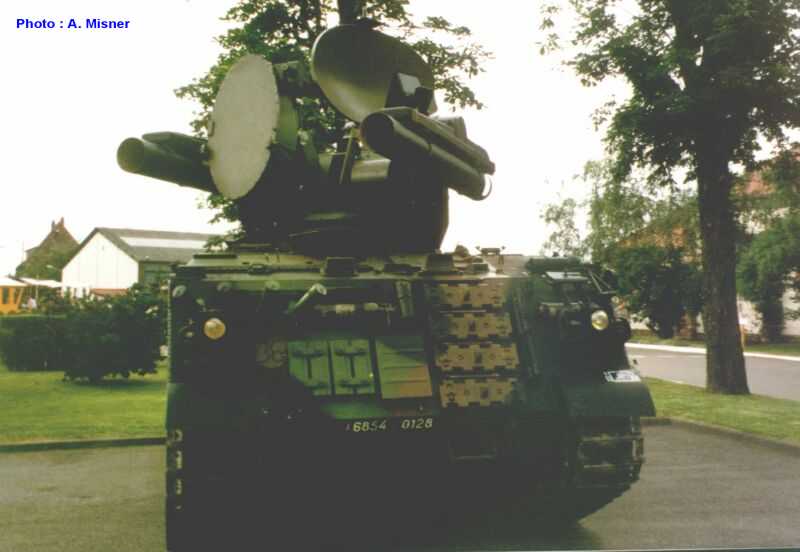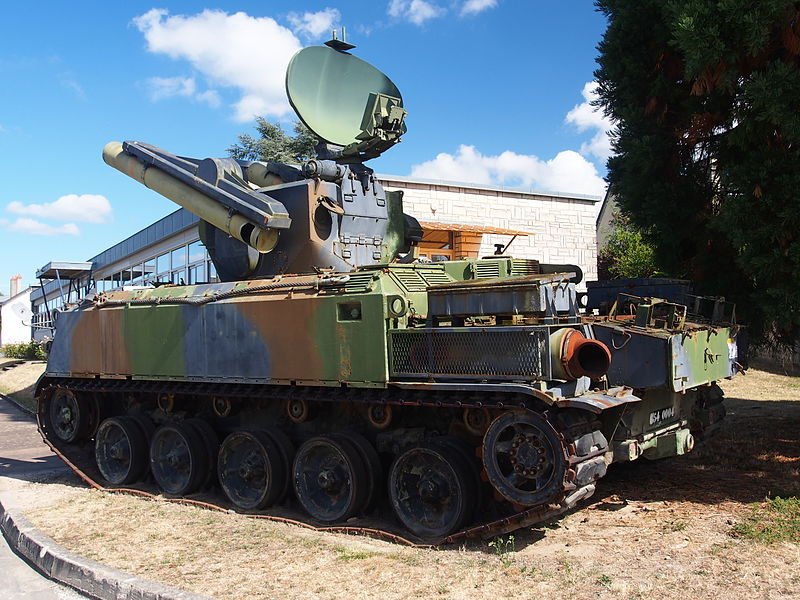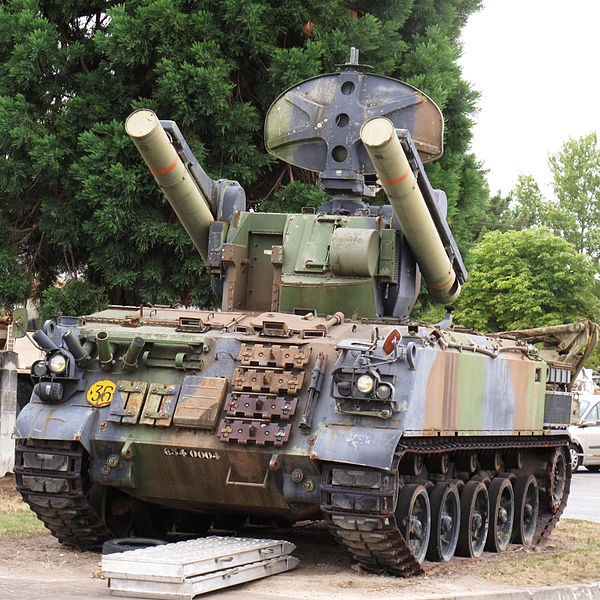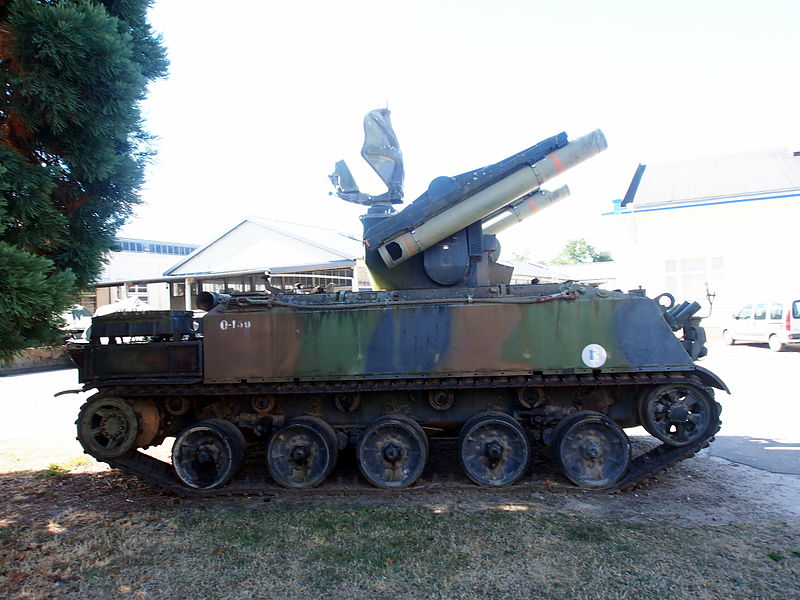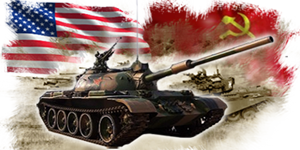 Cold War Tanks



































Cold war tanks posters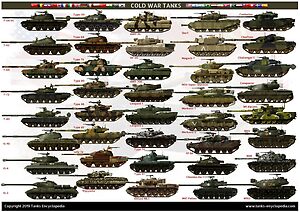 Cold War Main Battle Tanks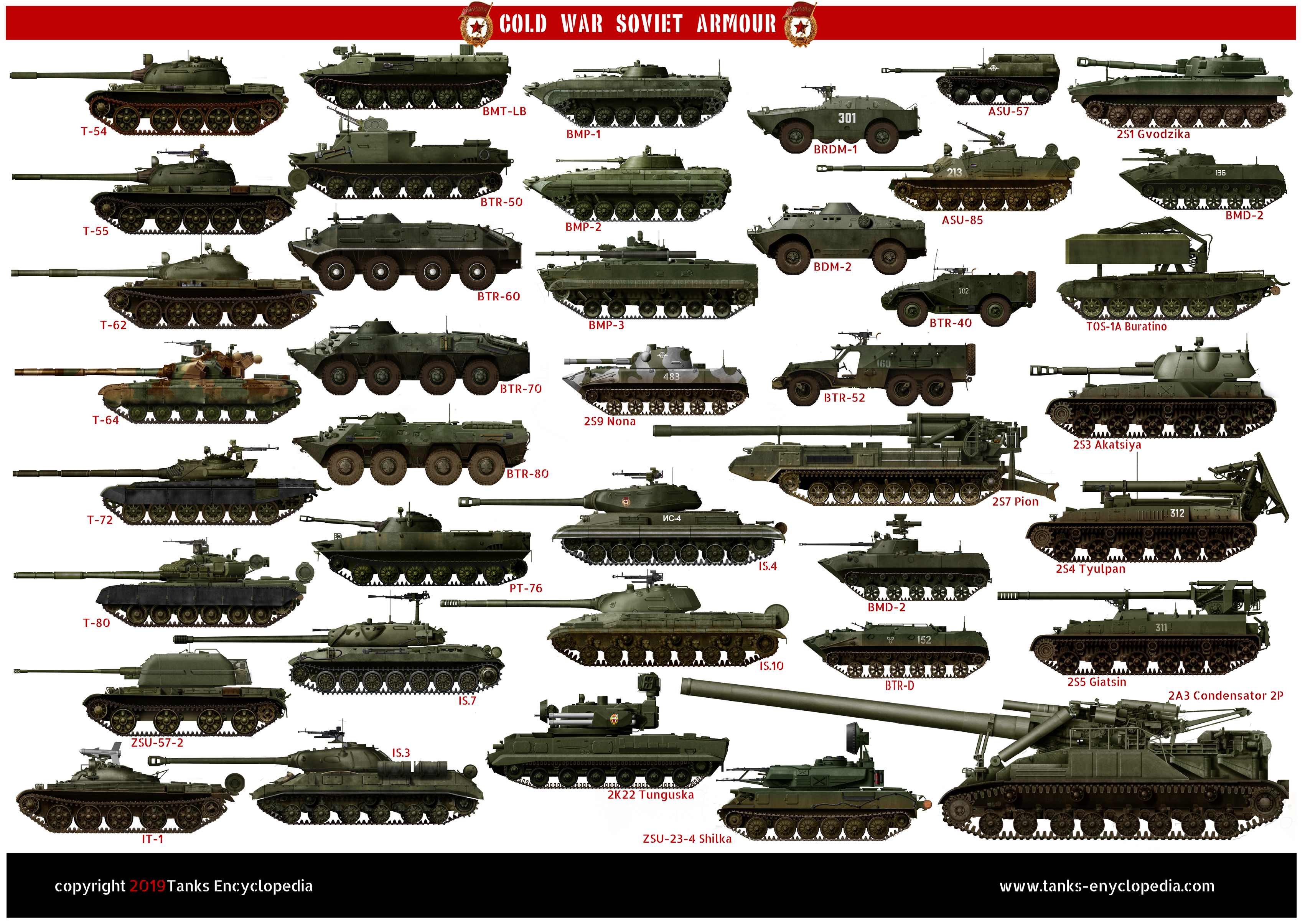 Cold War Soviet Army