Developed from the MT-LB
The MT-LBu (IV12 series) also called "M1974" was derived from the regular
MT-LB
, Swiss knife of the Soviet Army, but taller and more spacious, with a completely redesigned nose, simpler straight front plate instead of the two-piece beak of the MT-LB. It also had a more powerful engine, 40 cm higher hull and longer chassis with 7 road wheels. They both derived from the light transport and prime mover MT-L, unarmored, turretless and developed for geological research in the far north at first.
It's origins laid in the 1968 request from the Soviet Central Auto and Tractor Directorate to launch a program to replace the old
AT-P
artillery tractor based on the
ASU-57
with a new generation. It was developed in the Kharkov Plan as Ob'yekt 10. The MT-L was developed based on the
PT-76
chassis and the MT-LB was in short, the armoured variant, entering production in the early 1970s and cheap. It used for example a standard truck engine and as many available "off the shelf" components as possible. The MT-LBu was at first designed as a larger and unarmed version to be declined in many specialised vehicles from the start.
The MT-LBu was manufactured at the Kharkov tractor plant but also later in Poland under linence at Stalowa Wola and in Bulgaria by Beta JSCo. It became the common communication/fire direction/signal vehicle of the Warsaw Pact in the 1980s and until the fall of USSR, spawining a total of 42 variants, all specialized (see below).
Design of the MT-LBu
The MT-LBu has the same amphibious capabilities as the MT-LB, propelled in the water by its tracks. Its lower silhouette was still taking advantage of the original flat-track suspension with seven, not six six stamped steel roadwheels, and still no return rollers. Thus the chassis is longer by the addition of an axle, making the taller rear compartment also longer and thus, roomier. It still used a box-like welded steel plating, but simplified, making for a slightly better front crew compartment.
The side section was flat at the drivetrain section, but went up in an inverted slope, meeting the lower edge of the upper sloped section of the rear compartment. The rear plate was essentially flat, just slighty sloped. Towards the front, the side was flat. There was a single side hatch aft, but in most cases it was simply welded shut. There were a left side access door on this back plate as well as a central, larger hatch. The interior was roomy but still not authorized crew members to be standing. Accomodations depended of the version, and so the potential uppoer hatches. Armour thickness was assumed to be the same as the MT-LB, 8 mm on the sides and rear, enough to resist small arms fire and shrapnell, and a 15 mm front section to withstand heavy machine gun fire.
The basic version had presented a single-plate driver compartment, with two armoured shutters and two roof hatches, opening backwards. The was a "turret" aft of the rear compartment for a gunner, fitted with a ring mount for the standard KPT HMG. This was, outside personal weapons of the crew (which varied among versions, the basic vehicle carried up to six passengers aft), the only armament. Most versions were unarmed.
The engine was unchanged in its location, placed immediately behind on the left side. The "troop compartment" in this version at the rear had inward-facing folding canvas seats for 6 infantrymen (10 on the smaller MT-LB), reflecting its multipurpose nature. No variant is used as a troop carrier. There are no firing ports. For protection, outside the armour, the vehicle has a collective NBC protection system. It carried no smoke dischargers however.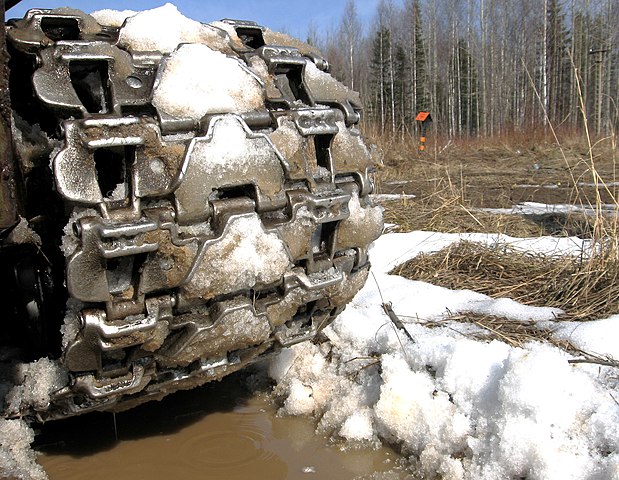 Tracks
For mobility, the MT-LBu is powered by a heavy truck engine YaMZ-238N, V-8 diesel rated for 300 hp at 2,100 rpm. The MT-LBu can employ the same extra-wide-track with "aggressive" grousers as its little brother for snow and swamp operations and has the optional 565 mm wide track available (compared to the normal 350-mm-wide track). Ground pressure is thus quite reduced. It can reach 61.5 km/h on road, 30 km/h off-road and 5-6 km/h (in the water), moved by using its tracks. But there are no direction capabilities.
Use as a cargo vehicle its capacity of 2.0 metric tons and it is still in theory able to tow loads exceeding 6.5 metric tons, but there are no tractor/prime mover versions.
A basis for many derivative versions
The artillery command and reconnaissance vehicle (ACRV) Ml974 was first observed in 1974, hence the NATO classification. It was presented at the same time along with the 122-mm and 152-mm self-propelled howitzers based on it. Their high degree of mobility thanks to larger tracks and a more powerful engine, allows these to operate closer to the front, supported maneuver.
The automation of gunnery computations offer faster responses and greater flexibility. Centralization of fire computation and control at battalion level reflected the doctrinal changes of the time regarding the battalion rather than the battery as the basic firing unit. Artillery Computing was thus made available to each battalion while fire direction was less work intensive. It was really a progress in the Soviet Army at the time, compounded by other innovative vehicles like the T-64, BTR-70 and many specialized variants.
The suspension consists of seven road wheels with no support rollers. The high, box-like reinforced aliminium hull has a steep glacis at the front and a flat, round turret on the rear half. The straight vertical rear of the hull contains a single exit door. A total of three or four antennas may be mounted on top of the hull. The ACRV M1974 (1) normally has a 12.7-mm DShK antiaircraft machine gun on a swivel mount atop the turret. The ACRV M1974 (2) turret mounts a laser rangefinder, optical observation devices, and associated fire-control equipment.
From the basic version, the ACRV M1974 (3) mounts a 12.7-mm machine gun and digital fire-direction computer while the (1) and (2) versions had a rectangular box projecting from the right side of the hull below the turret. The artillery command and reconnaissance vehicle shared the chassis with the 122-mm self-propelled howitzer
2S1 Gvodzika
.
Tactical Deployment
Variants (pinterest)
All three versions of the basic MT-LBu are deployed in self-propelled howitzer battalions: -ACRV M1974 (1) or "1V13" are used as Battery Fire Direction Centers (FDC) manned by a senior officer, platoon leader, first firing platoon, assisted by a manual fire direction computation and communications personnel. Extensive radio communication system allows a relay with the battery command observation post (COP), at battalion level. The battery senior officer relays firing data to the the self-propelled howitzers.
-ACRV Ml974(2) or 1V14 and 1V15: These are the Battery and Battalion Command Vehicles used by both battery and battalion commanders. The artillery commander decides how to attack targets of opportunity, as relayed by the supported maneuver unit. He is assisted by a manual target acquisition, and fire direction computation system, with also communications personnel. Radio links are established to battery firing positions at battalion level.
ACRV M1974 (3) or 1V16: The Battalion Fire Direction Center vehicle is manned by the battalion chief of staff, assisted by personal manning fire direction computation and communications. It had onboard an electronic field artillery computer to providee data to each battalion Battery, to be passed on self-propelled howitzers.
Types and Variants
Fancy Libyan militia modified vehicle (pinterest)
Soviet MT-LBu
R-149 BMR (pinterest)
Artek R-161 (pinterest)
MP-22-1 Ranzhir (pinterest)
1L219M Zoo-1M (pinterest)
Mobile Reconnaissance and Control vehicle PPRU1 "Gadfly" (pinterest)
9S932-1 Reconnaissance & Command Centre Module Barnaul-T on MT-LBU chassis w. 1L122-1(E) Radar for Battery Level (pinterest)
Toros Fire Support Vehicle of the Russian Artic Brigade (from pinterest)
MZS-83 Psy Ops vehicle (pinterest)
KDhR-1N Chemical Detection vehicle (pinterest)
The Basic version, and many so-called "MT-LB variants" are in fact MT-LBu based.
1L219 "Zoopark-1"
1L219M "Zoopark-1M"
1L245
1RL243 "Rubicon" MASRR
1S80 "Sborka" PPRU
1V12 "Mashina" KSAUO
1V13
1V14
1V15
1V16
9S714-N-18
9V514 "Beta-3"/ARK-1M
I-52
KDKhR-1N "Dal"
LKM3 or P-256B
MP21-25
MP21 (9S743)
MP22 (9S716)
MP23 (9S717?)
MP24 (9S775)
MP25 (9S717)
MP22-1 "Ranzhir" (9S737)
MP95 "Beta-4"
MZS-83
PPRI-5
R-149BMRg
R-161B
R-161BM
R-330B
R-330KB
R-330P "Piramida-I"
R-378B
R-381T1 "Taran 1"
R-381T2 "Taran 2"
R-381T3 "Taran 3"
R-412B
R-439BG "Legenda-2BG"
R-934B
TGM
2S1
2S34
Radar Vehicles
1L219 "Zoopark-1"
: Radar vehicle of the target locating and fire control system 1L219.
1L219M "Zoopark-1M"
: Modernised radar vehicle version, presented in 2002.
1L245
: Ground-based weapons control radar suppression system with a 1,000W output.
1S80 "Sborka" PPRU
: (podvizhnyj punkt razvedki i upravleniya) – G-band early warning radar for air defence units with a max. range of 80 km. Known in NATO as DOG EAR. Modified versions include the PPRU-M, the PPRU-M1 and the PPRU-M1-2 that was presented in 2007.
ARK-1
(artilleriskiy radiolokatsionnyi kompleks) – mobile H-band artillery locating radar 1RL-239 with a detection range of 15 km (howitzers) to 40 km (tactical missiles). Usually found in the division's recce battery. The ARK-1M was improved model with generator.
Commmunication Vehicles
1RL243 "Rubicon" MASRR
: Mobilnaya avtomatizirovannaya stantsiya radiotekhnicheskoy razvedki. Mobile automated SHF radio monitoring station.
R-161B
: HF/VHF signals vehicle fitted with the R-161 set with an output of 1 kW and with a range of 2,000 km.
R-439BG "Legenda-2BG"
: Mobile SatCom station.
Fire Control Vehicles
1V12 "Mashina" KSAUO
Fire control set (kompleks sredstv avtomatizirovannogo upravleniya ognyom/Комплекс средств автоматизированного управления огнем) entering service in 1974 and consisted of 8 vehicles in 4 different models. Several upgrades have been developed, including the 1V12-3 "Mashina-M", the 1V12M "Faltset", the 1V12M-1 and the 1V12M-2. This set is found in artillery units equipped with self-propelled howitzers like the 2S1, 2S3, 2S5 and 2S19.
Command Vehicles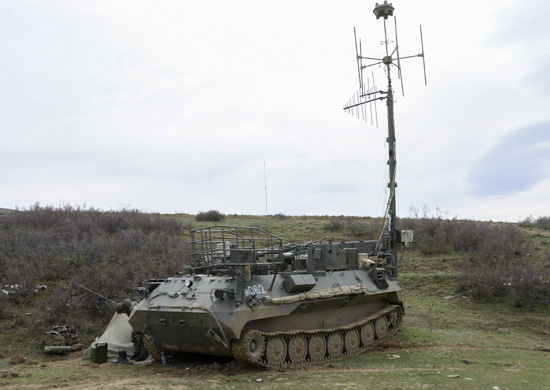 RB-301B-Borisoglebsk
MP-21 Command roof view
MP-25 Command roof view
1V13 Battery fire control center, three per set. The 1V13 has a crew of 6 and is equipped with a PAB-2AM aiming circle, range finders, an automatic data processing system APK or APPK, three radio sets R-123M (or R-173) and an observation device PV-1 on top of the turret. Early models were armed with the DShK-M, later vehicles have the NSVT and a generator GIV-8/8000 on the right rear. Former NATO designator: ACRV M1974/1.
1V14: Battery command and forward observer vehicle, three per set. This type can be identified by the observation systems VOP-7A, 1PN44 and DAK-2M mounted on the turret top and right side. Radio sets as per 1V13 plus one R-107. Crew: 5, armament: one PKMB 7.62 mm. Former NATO designator: ACRV M1974/2a.
1V15: Very similar to 1V14 but fitted with a slim antenna mast for the R-130M radio. One of the R-123M's has been replaced by an R-111. This is the battalion commander's vehicle. Former NATO designator: ACRV M1974/2b.
1V16: Battalion fire direction center with 9V59 computer and meteo set MDK7. Armament as per 1V13, radio sets as per 1V15 plus one R-326. Crew: 6-7. Former NATO designator: ACRV M1974/3. The model with generator has no turret.
Computer support vehicle (pinrerest)
9V514 "Beta-3"
Divisional computer vehicle, belongs to the PASUV set. The specialised equipment consists of an Argon-40 computer and the T-244 data processing unit. Produced from 1980 to 1990.
MP21-25
: Vehicles that belong to the automated field command set PASUV "Manyevr" that was developed in 1972. Vehicles of the PASUV-R set (from 1984) are equipped with the data processing unit "Redut-2P" and have the suffix R in their designator. All models are equipped with an 8 kW generator, an antenna mast AMU and several movable wip antennas.
MP21 (9S743)
: For the division commander and his staff (MP21M), the NBC defence section (MP21M-2) and the intelligence cell (MP21M-3).
MP22 (9S716)
: Version for the commander of the air-defence forces.
MP23 (9Sxxx)
: Version for the air-force liaison group with R-809M2 radio set for ground-air communications.
MP24 (9S775)
: For the commander of the field artillery and rocket forces (MP24M), the chief-of-staff of the artillery regiments (MP24M-1) and the divisional artillery group (MP24M-2). Fitted with a DAK-2 range finder and the 1V57M artillery computer.
MP25 (9S717)
: version for processing of radar data.
MP22-1 "Ranzhir" (9S737)
: Mobile command post for 9K331 "Tor" (SA-15) batteries with a crew of 5. The vehicle is standard equipped with the following systems: navigation apparatus TNA-4-4, computer E715-1-1, a sight VOP-7A, generators 137N and 134N, a data processing set T-235-1L, one radio set R-134, two R-171M, two R-173M, three R-173PM, one R-862, a single blade antenna (for R-862) and a slim 10 m mast.
R-330KB
: Mobile automated command post for systems R-330B and R-378B.
Self Propelled artillery
2S1 Gvodzika
The 122 mm self-propelled howitzer is of course better known as the "Gvodzika" (1975), the main modern self propelled gun until the fall of USSR. A
whole article
is dedicated to it.
2S34 Chosta
120 mm self-propelled gun-mortar developed from the basis of the former 2S1 in Russia and first revealed in 2014. It was equipped with the new 120mm 2A80-1 mortar gun. Manufactured in small quantities by the Motovilikha Plants Corporation of Perm, the latter also produced the 2S9 and the 2S31. The only 30 delivered are in service with the 21st Mechanized Brigade in Totskoye.
Mine Warfare
I-52
: Mine scattering vehicle, developed in the 1990s by KVSZ from Ukraine. On the vehicle's roof are two mine dispensers with 90 cassettes each for anti-tank and anti-personnel mines PFM-1, PMF-1S, KSO-1, POM-1 or -2, GTM-1 and/or PTM-3.
Chemical Warfare
KDKhR-1N "Dal"
(kompleks nazemnoy distantsionnoy khimicheskoy razvedki) – long-range chemical detection system that works with lasers with a detection range between 1,000 and 7,000 meter. The other specialised equipment consists of the TNA-4-6 navigation apparatus, a computer, a data processing unit, the PRKhR detection system, an automatic gas detection device GSA-12, PGO-11 gas indicator, KPO-1 sampling set and the "Karat" TV system.
Electronic Warfare Vehicle
R-412B
: Divisional tropospheric relay station, fitted with two parabolic antennas R-133 and a generator GAB-8-T/230.
R-934B
– EW vehicle, fitted with an automated system to jam aircraft VHF/UHF communications.
R-330B
– EW vehicle, fitted with automated jammer system. The unarmoured, truck-based version is called R-330T.
R-330P "Piramida-I"
– EW vehicle, fitted with a VHF jammer system with an output between 20 and 100 MHz and with a range of 25 km.
R-161BM
– modernised model with two R-161-10 sets.
R-378B
– EW vehicle, fitted with the automated HF jammer system ASP R-378 with an output of 1,000 W and a range of 50 km.
Signals Vehicle
P-256B Cable Layer vehicle
Same, larger view
PPRI-5
– division-level signals vehicle.
R-149BMRg
– signals vehicle, fitted with two R-171M radio sets, an R-163-50U, an R-163-10V, an R-134M, R-438, R-853 and R-012M, devices T-230-1A, T-240D and T-235-1U and a telephone set TA-2.
Other Specialized Vehicle
LKM3
(P-256B): cable laying version.
MZS-83
For "moshchnaya zvukoveshchatel'naya stantsiya", PsyOps vehicle with high-power loudspeaker system.
MP95 "Beta-4"
: Divisional computer vehicle of the PASUV-R set, fitted with an Argon-50 computer.
R-381T "Taran"
: Divisional Sigint set ("kompleks radiotekhnicheskoj razvedki") that replaced the R-381 "Rama" set on GAZ-66 truck. A complete set normally consists of 7 vehicles in three different models:
R-381T1 "Taran 1": Interceptor station (×2);
R-381T2 "Taran 2": Direction finding station (×4);
R-381T3 "Taran 3": Control vehicle for the T1 and T2 (×1).
TGM
: For "transportnaya gusenichnaya mashina", the civilianised transporter.
Foreign Variants
Operators were many, like for most Soviet Armor: Armenia, Azerbaijan, Belarus, Bulgaria, Czech Republic, Egypt, Finland (Artillery command vehicles, ambulances and signals vehicles), Georgia, Hungary (21 MFAJ), Iraq, Kazakhstan, Libya (Misratan militias), Poland, Russia, Serbia, Ukraine, Venezuela. Formely, used also by East Germany (17 sets 1V12, 136 vehicles), 1 set PASUV (18 vehicles), 1 set R-381T "Taran" (5 vehicles) and R-330P, used shotly by Germany after the reunification and sold or retained in reserve (likely to be shipped to Ukraine as of 2022).
Sweden had 38 Pbv 4020, 12 Stripbv 4021 and 10 Sjvpbv 4024, now all reformed.
Poland
Polish MTLB-u MP-21 variant
ZWDSz 1
"zautomatyzowany wóz dowódczo sztabowy", command vehicle of the automated command set "Irys". Entered service in 2002, based on an MP-21-25. HSW S.A. (Huta Stalowa Wola S.A.) has a license to produce MT-LBu.
Bulgaria
Bulgarian vehicle
KShM 9S743
: Command and staff vehicle, initially very similar to the Soviet MP24 but has been upgraded in the year 2000 with new communications gear. In service.
Iskra
MTP-1
– combat engineer vehicle, equipped with a big dozer blade at the rear, a roof-mounted crane with a capacity of 3,000 kg and a machine-gun turret TKB-01 in the front right
corner (as per MT-LB)
. Combat weight is 14 t. Prototype.
KShTMS
– command and control vehicle, fitted with automated equipment.
KShM-R-55
– command vehicle, fitted with the communications set R-55B. This consists of the HF radio R-55R, the receiver R-55P, the VHF radio R-33 and the receiver R-23.
MSP-1/2
Unknown variant.
Hungary
MFAJ (müszaki felderitö akadály-elháritó jármü) – transport vehicle for combat engineer squads.
Sweden
Pbv 4020 (pansarbandvagn)
: Swedish designator for basic chassis (former 1V12 series, modified).
Stripbv 4021 (stridsledningbandvagn)
: Command vehicle, fitted with three radio sets Ra 180, one Ra 195, one Ra 422 and a switch board.
Sjvpbv 4024 (sjukvårdspansarbandvagn)
: Ambulance with room for 4 stretchers.
Finland
MT-LBu-TP
(tulipatterin komentopaikkapanssarivaunu) – battery command post. This is a modified 1V13, fitted with an NSVT-12.7 machine gun, 76 mm Wegmann smoke grenade launchers, stowage boxes and a generator. Crew: 8. The first three prototypes were developed by Vammas in 1993, the rest of the fleet was modified between 1995 and 1997.
MT-LBu-P
(paikantamispanssarivaunu) – modified 1V14/15, used as navigation vehicle for survey and preparation of firing positions. External modifications as per MT-LBu-TP but armed with PKM machine gun.
MT-LBu-PS
(patteriston komentopaikkapanssarivaunu) – modified 1V16, used as battalion command post. Externally very similar to MT-LBu-TP.
Belarus
Based on older versions – mostly of the 1V12 series – Minotaur from Belarus has developed new versions of the MT-LBu:
TMPK "Mul" (transportnaya mashina perednego kraya) – forward area re-supply vehicle.
TZM122 (transportno-zaryazhayushaya mashina) – ammunition re-supply vehicle for field artillery units, equipped with the 2S1.
SM120 (samokhonyj minomyot) – mortar platform with 2B11 "Sani" 120 mm mortar and one basic load of 48 rounds.
PPMP (podvizhnyj punkt meditsinkogo pomoshchi) – ambulance.
The MT-LBu in combat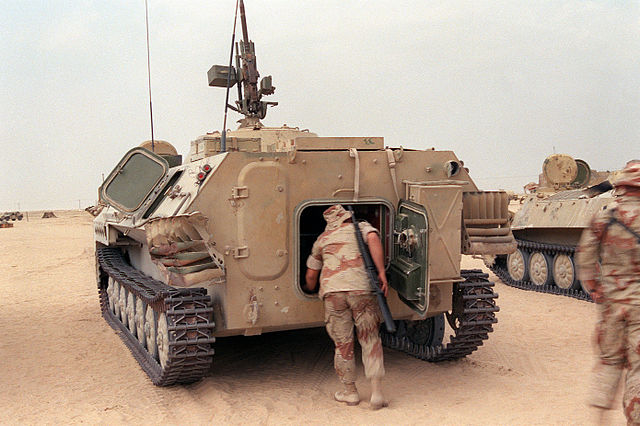 Captured vehicle in Iraq, 2002.
Cmbat action depended on both the users and events since 1974. It seems they participated in the Afghanistan invasion and war in 1979-89, where it wa its baptism of fire. It was deployed in the Iraqi army and thus many were destroyed/captured by coalition forces after Desert Storm. They were used by the Serbian army after the dislocation of yugoslavia and the war in Bonsia in 1995. They took part in the Cechenya war, and in Georgia, and more recently took part in the Donbass war since 2014. There are many photos showing extra vehicles destroyed (on both sides) in the current 2022 war of Ukraine.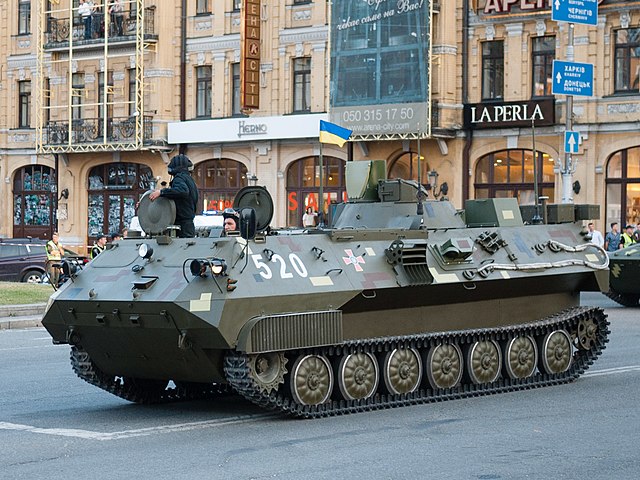 Ukrainian 1V26-1 Obolon-A Command variant, Kiev parade 2018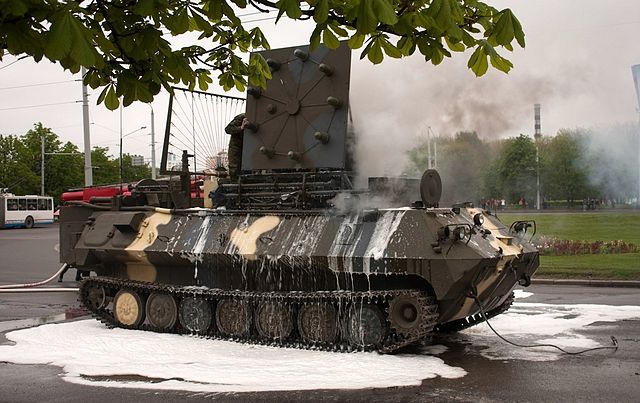 Burned down Russian MT-LBu in Minsk, March 2022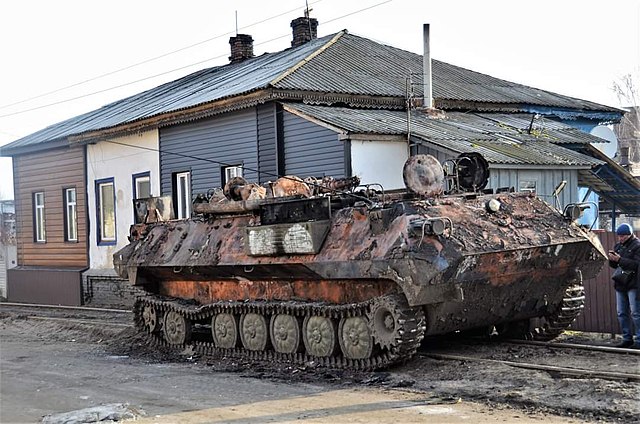 MT-LBU destroyed after the battle of Konotop, February 2022
Specifications of the MT-LBu

Dimensions
7.21 oa x 2.85 x 2.85 m
Total weight, battle ready
15.5 tonnes
Crew
2 (driver, co-driver, 6 passengers)
Propulsion
YaMZ-238N, V-8 diesel, 300 hp/2,100 rpm
Suspension
Torsion bars
Speed (road)
61.5 kph (off road), 30 offroad, 6 kph swim.
Range
500 km (road)
Armament
None
Armor
15 mm frontal arc, 8 mm elsewhere
Total production
Circa 4,000
Sources
Books
Hull, A.W., Markov, D.R., Zaloga, S.J. (1999) Soviet/Russian Armor and Artillery Design Practices 1945 to Present. Darlington Productions.
Gau L-R., Plate J., Siegert J. (2001) Deutsche Militärfahrzeuge - Bundeswehr und NVA. Motorbuch Verlag.
Links
Wiki
Former hsw.pl site
PASUV in East German service
On man.fas.org
ghostarchive.org/
militarytechnics.com
300 Photos on pinterest
acr.army.cz
On roe.ru catalogue
Model Kits
scalemates query
Profiles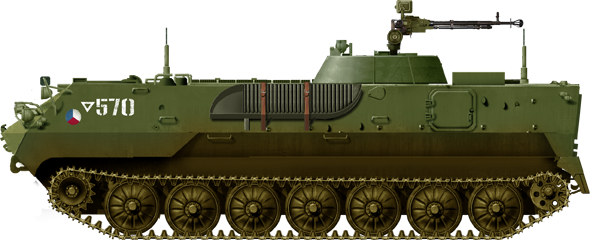 Czech MT-LBu

Variant with forward extra plate.
1V14 Falcet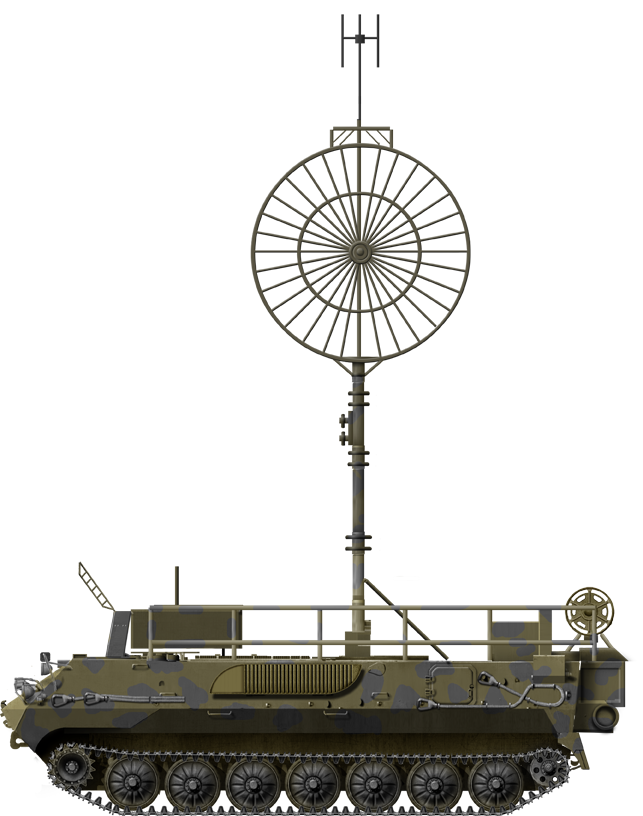 R-381T Taran

Kuwaiti MT-LBu in 1991
Swedish Panzerbandwagen 401 ambulance
Gallery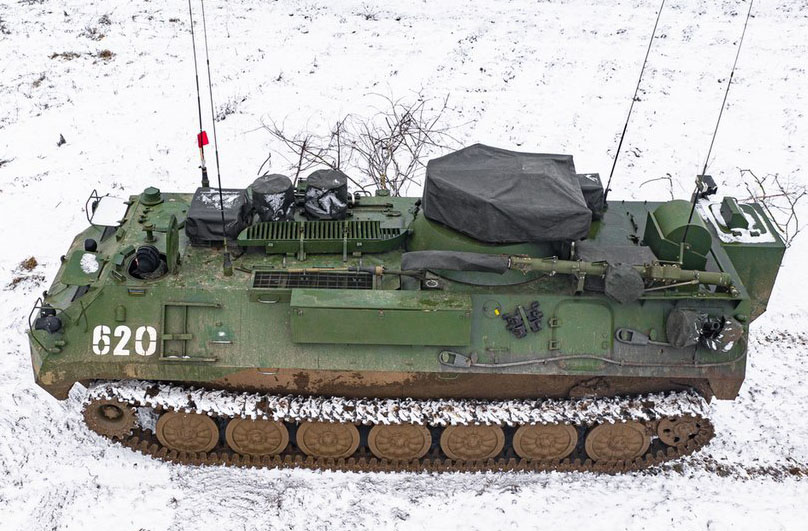 9S932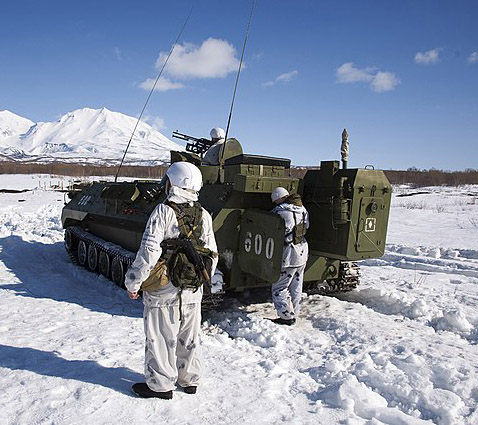 Combat_fights_of_the_howitzer_self-propelled_artillery_battalion_MTLBu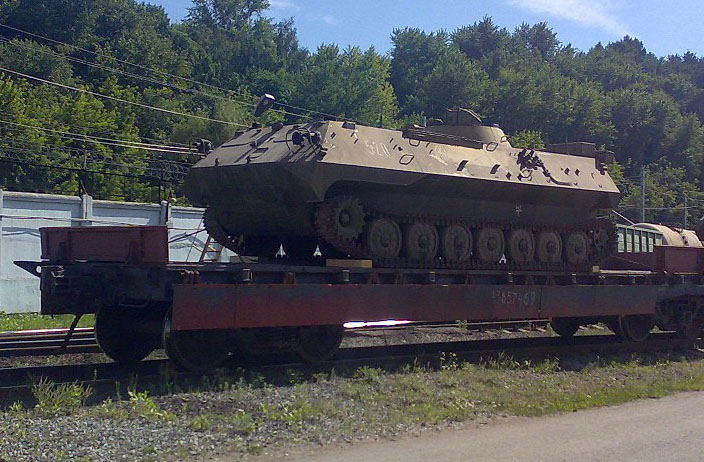 1В14-3-1V14-train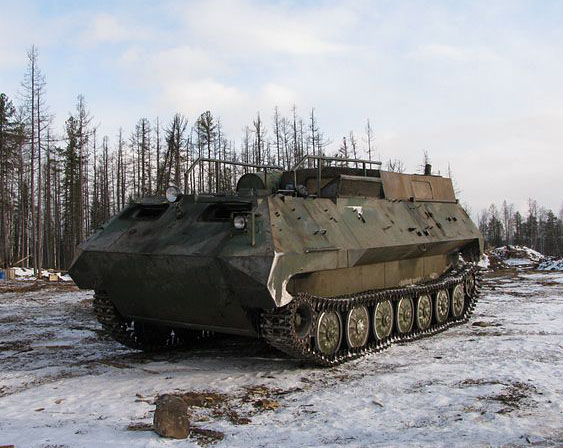 MT-LBu_in_Krasnoyarsk_Krai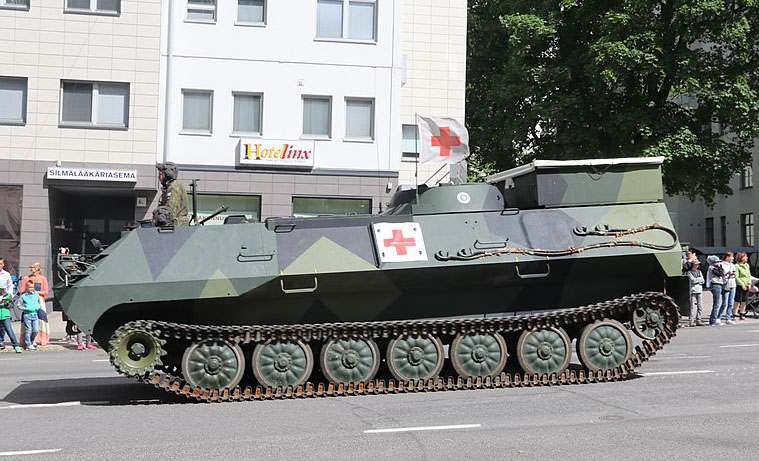 Fionn-Ambulance-MTLBu_2016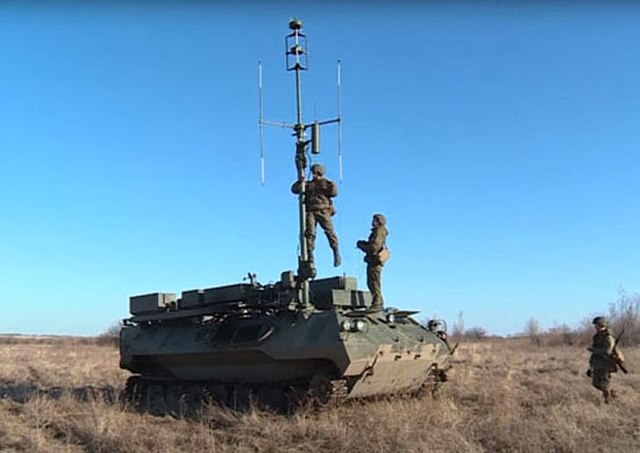 Electronic_warfare_complex_RB-301B_Borisoglebsk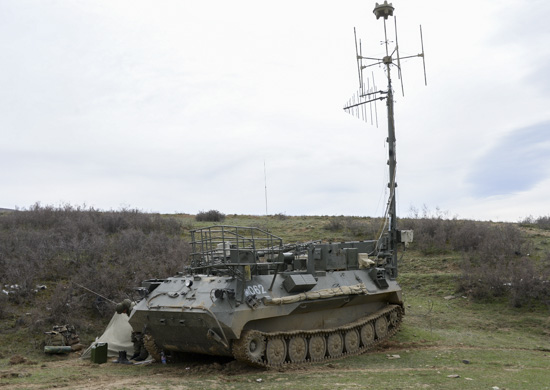 RB-301B Borisoglebsk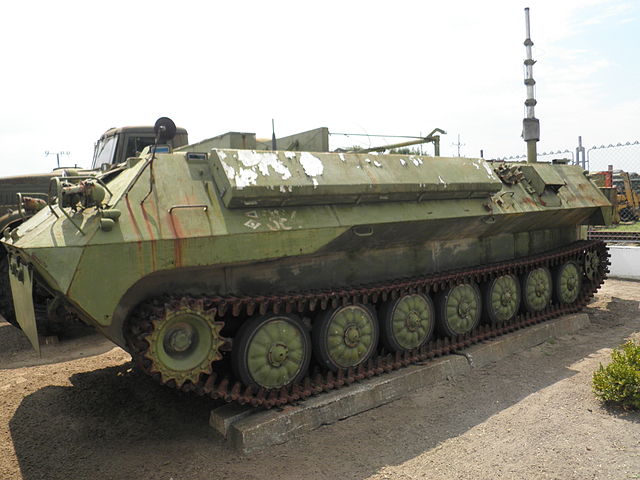 R-330P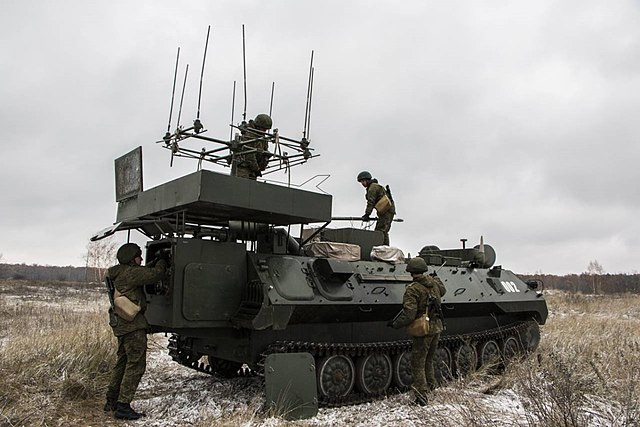 R-330B_Mandat-B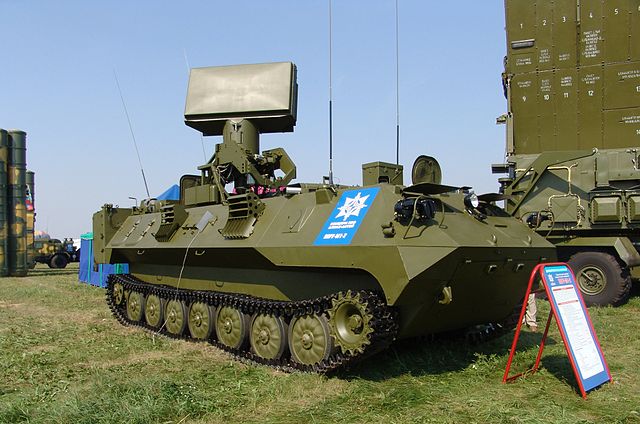 PPRU-1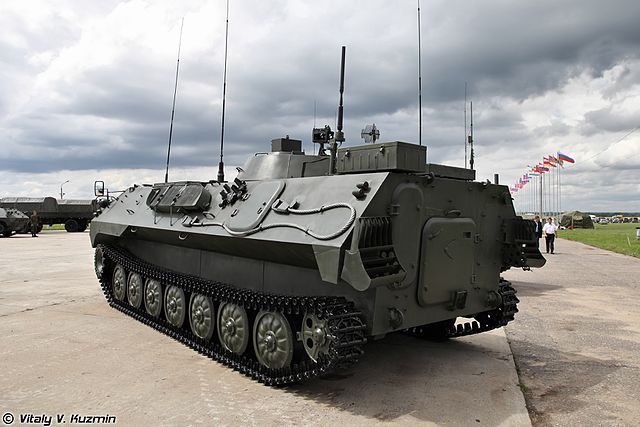 Faltset_2p4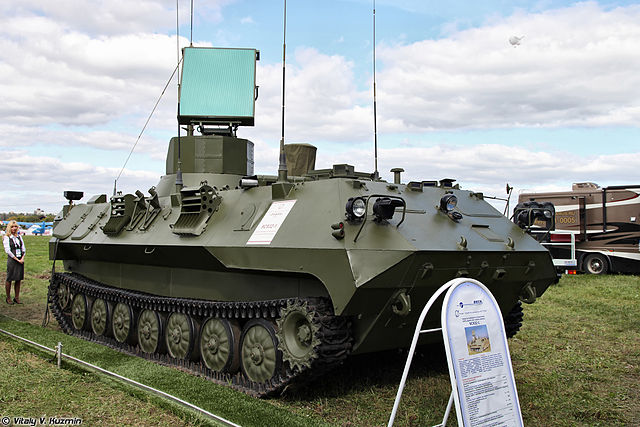 9S932-1 at MAKS 2013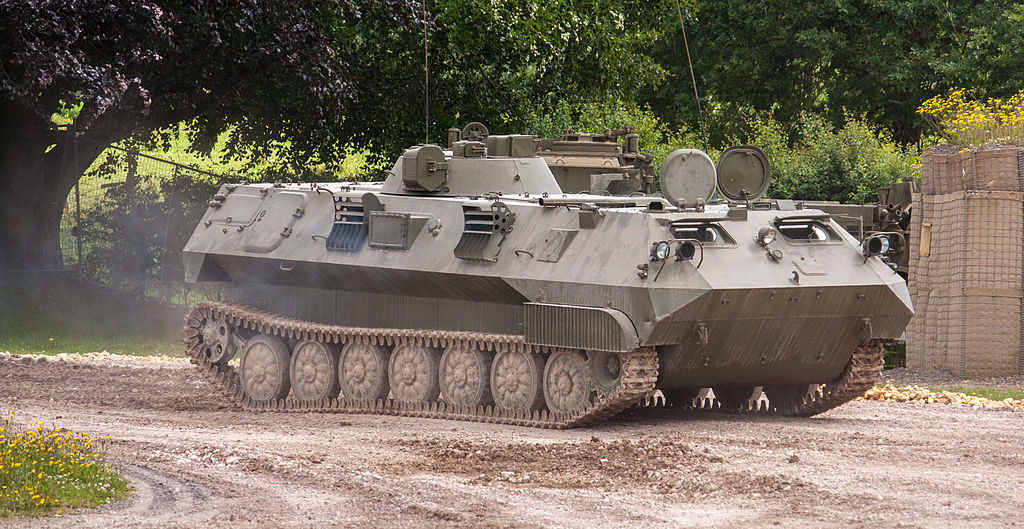 ACRV M1974 1V15 at Tankfest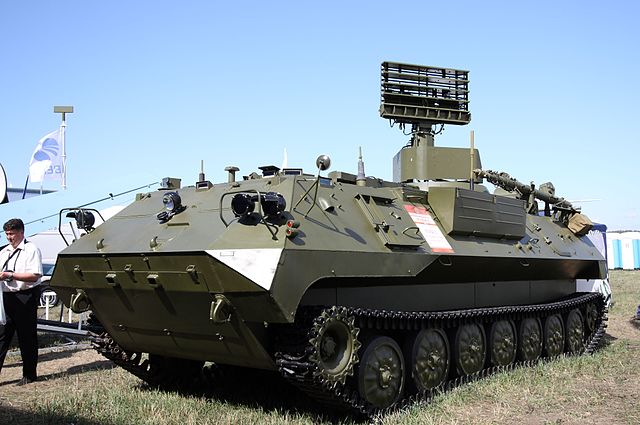 9S932 (1) at MAKS 2011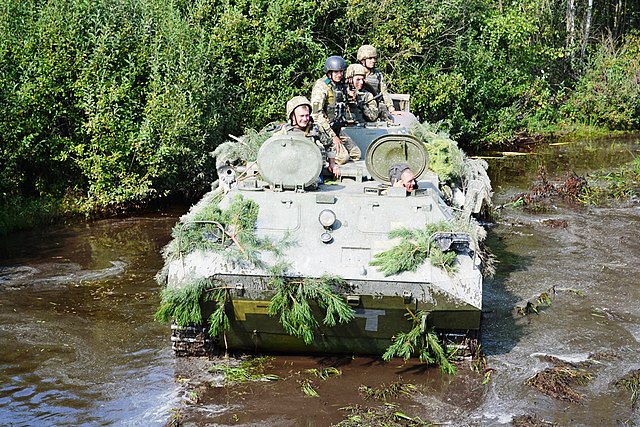 Ukrainian MTLBu in manoeuvers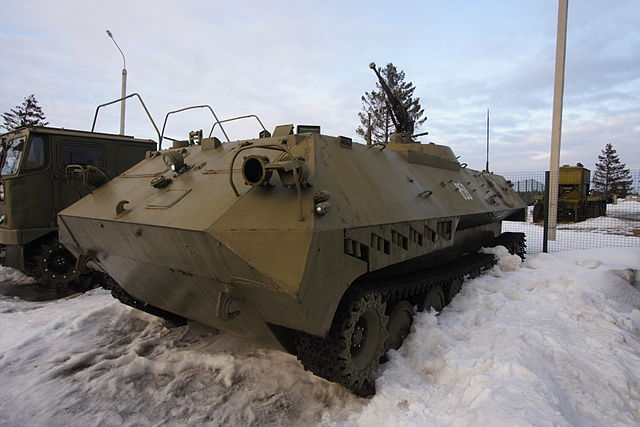 1V13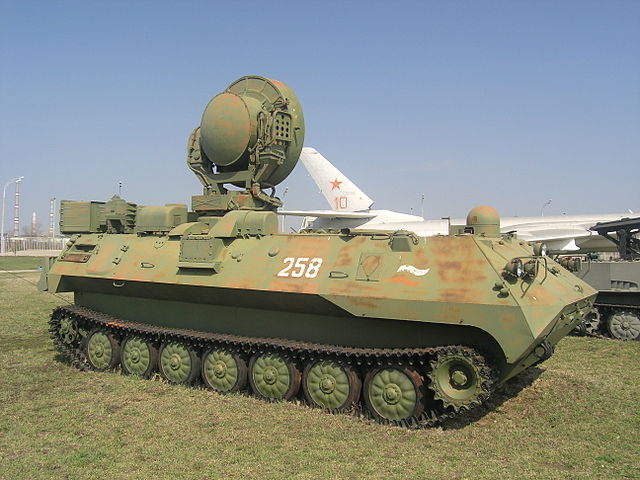 1RL239 in Togliatti Technical museum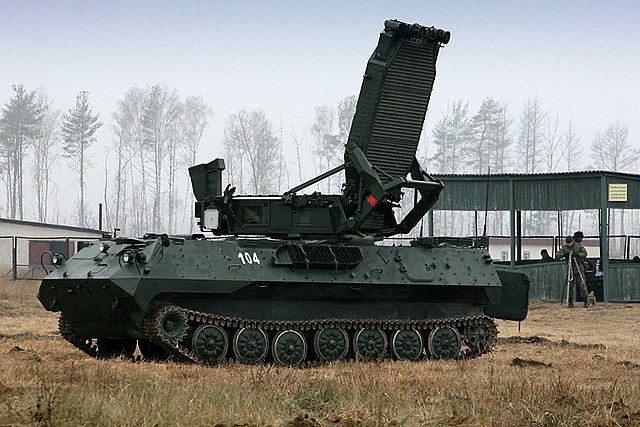 1L219 in an Artillery Exercise in 2014.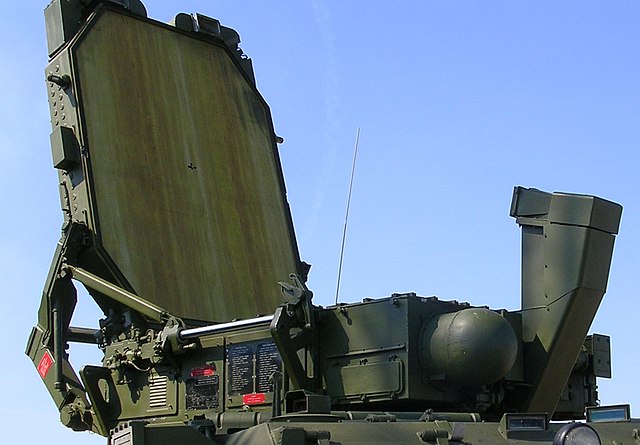 1L259 radar vehicle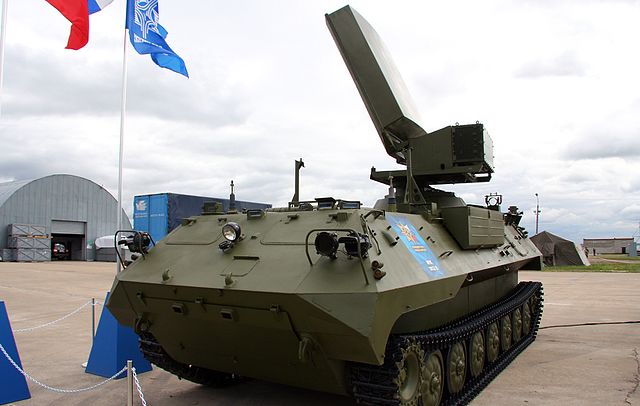 1L122 2E in MAKS 2009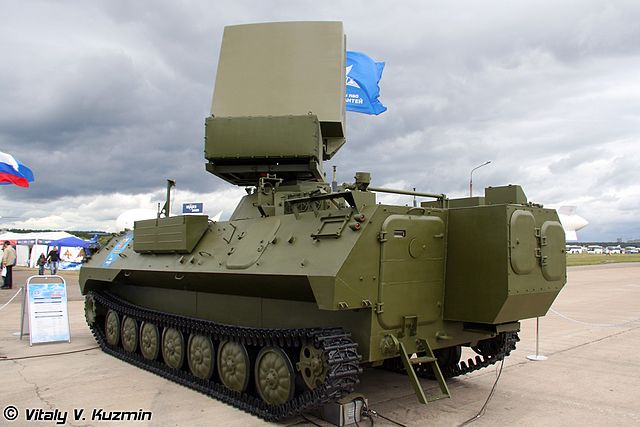 Same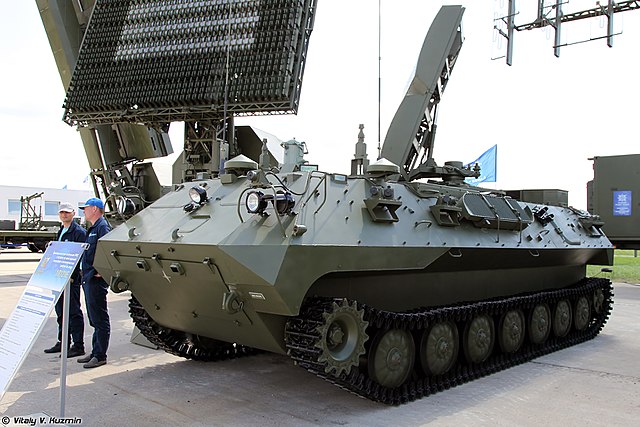 1L121E at MAKS 2017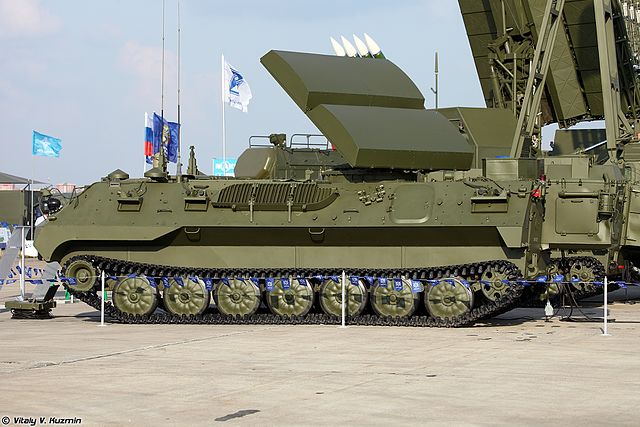 1L121E at MAKS 2015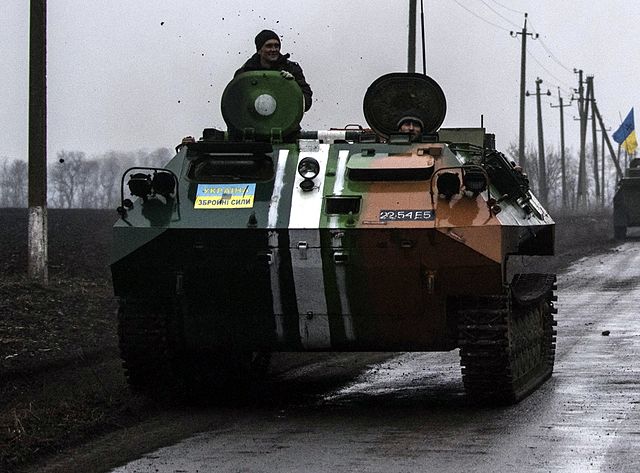 MTLBUin the Ukrainian Armed Forces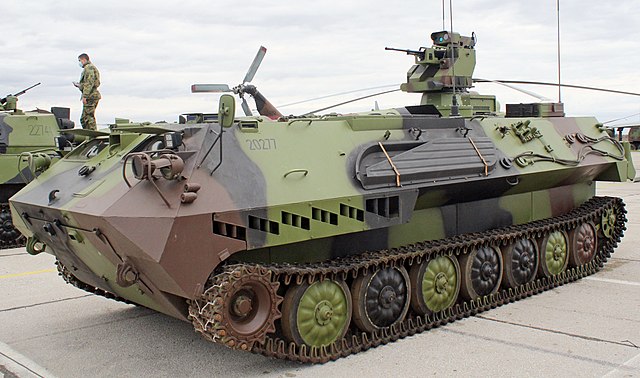 Serbian MT-LBu
MT-LBu up view (patriot park)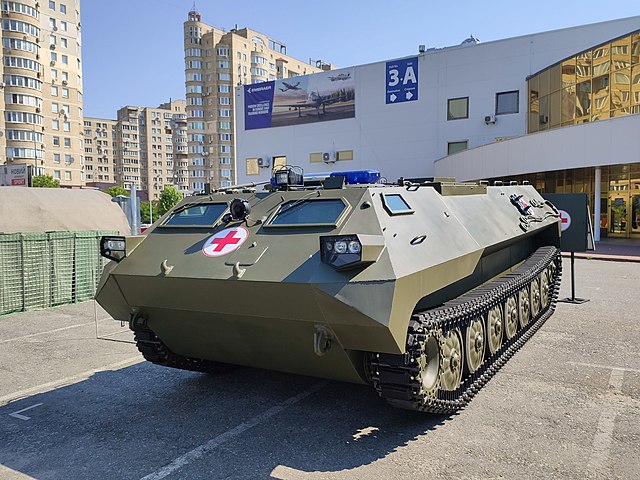 Ukrainian MT-LBu ambulance at the 2015 Kiev parade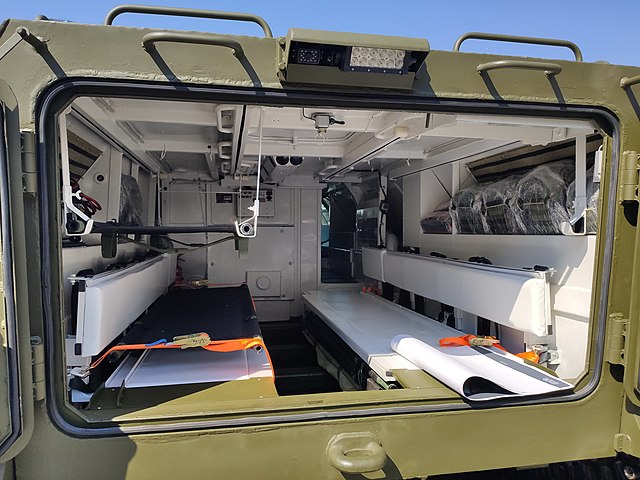 Ambulance vehicle in Kiev, 2021, interior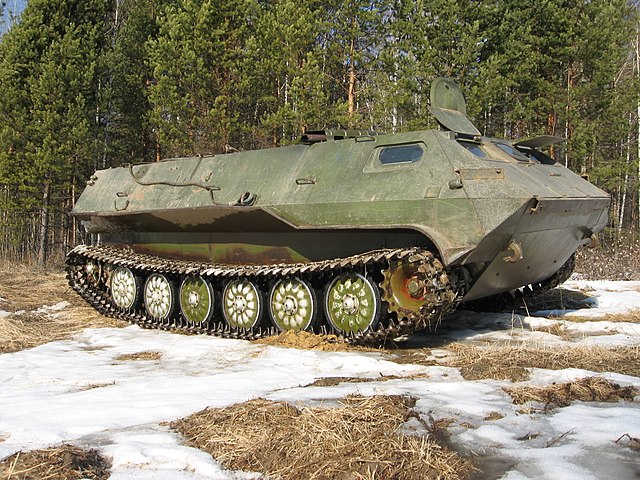 Tracked_vehicle-MTLBu-green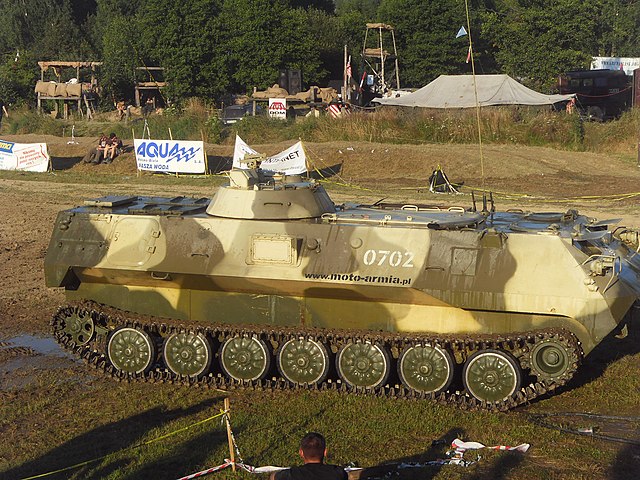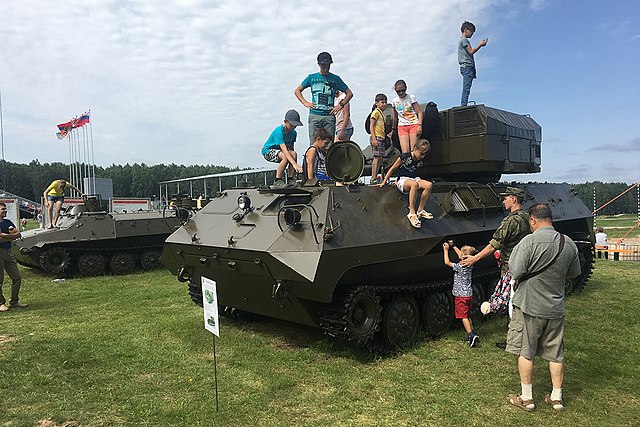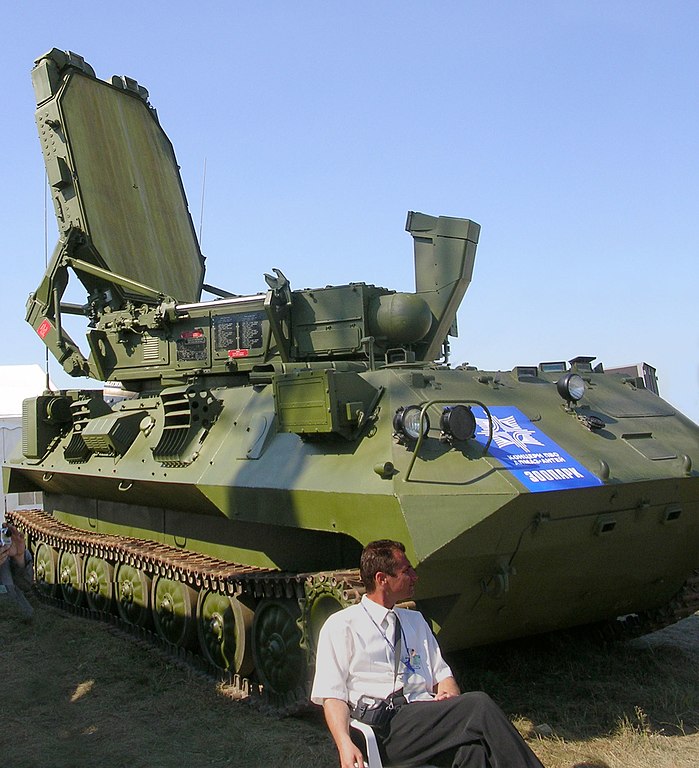 1L219M at MAKS 2005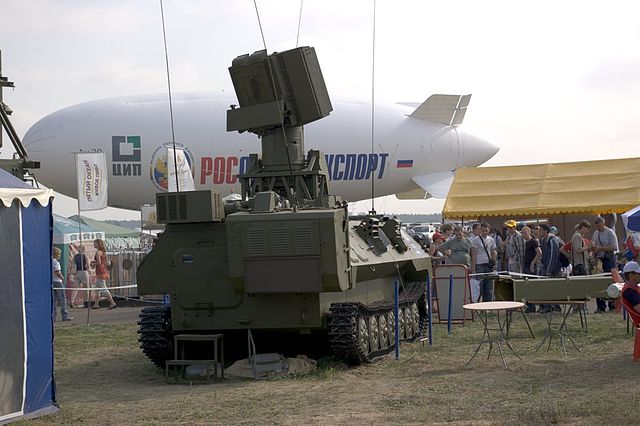 PPRU-M1/2 at MAKS 2007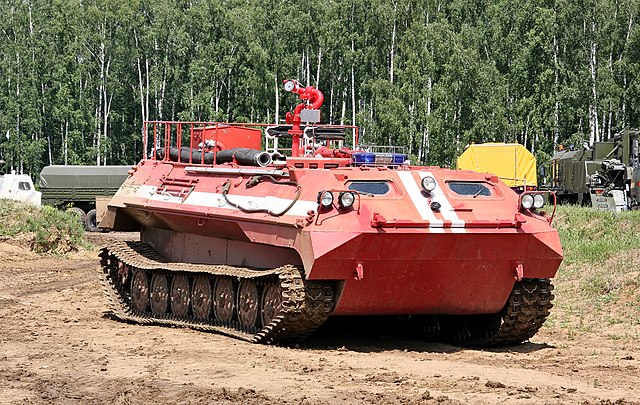 Civilian firefighting MT LBu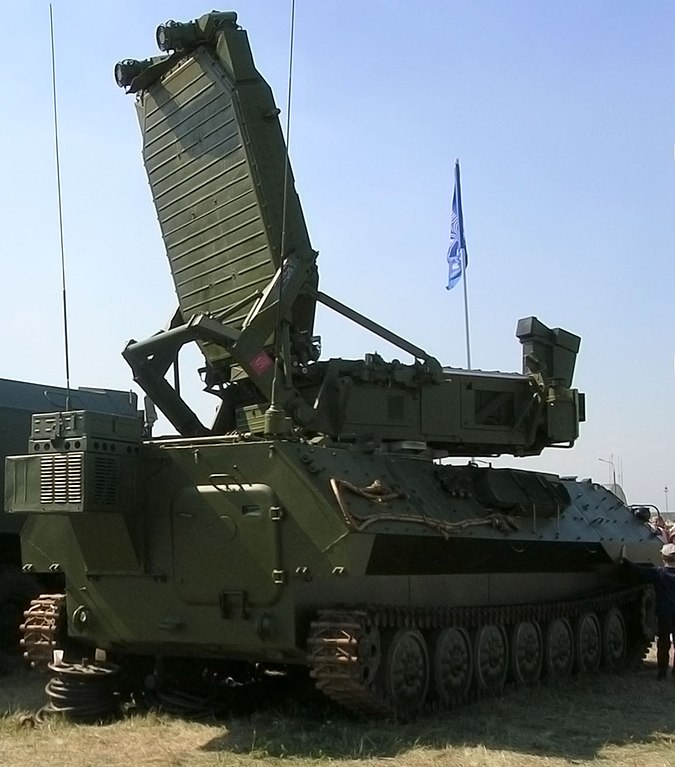 1L219M back view, MAKS 2005
MT-LBu in Togliatti Museum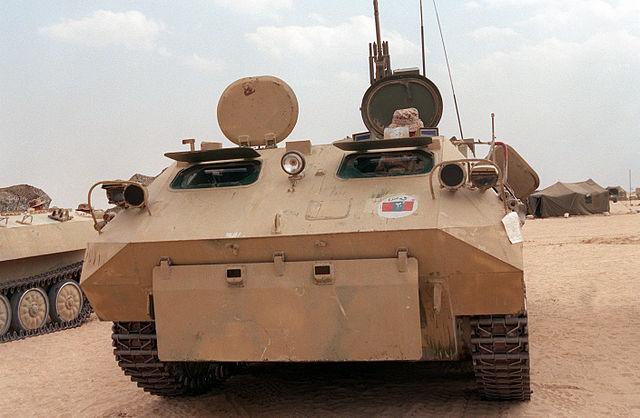 Captured Iraqi MT-LBu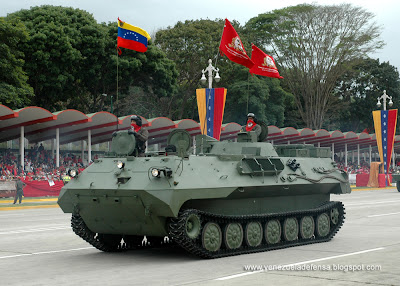 Venezualian MT-LBu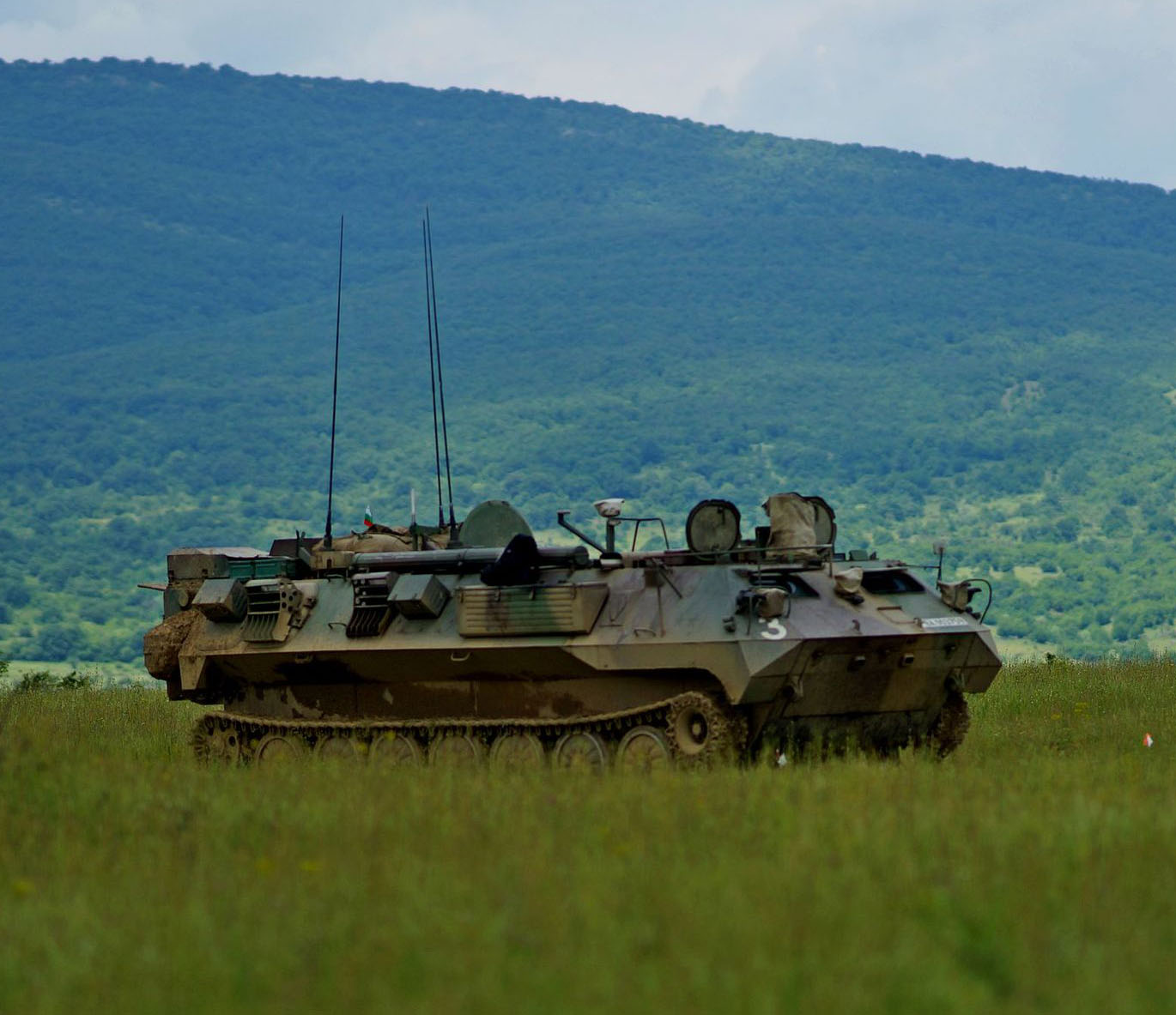 Artillery communication vehicle
Videos
The MT-LB on mil. vizualized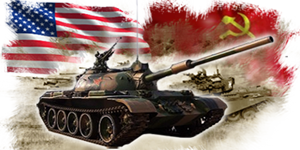 Cold War Tanks



































---
Cold war tanks posters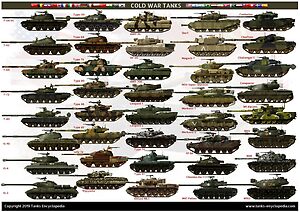 Cold War Main Battle Tanks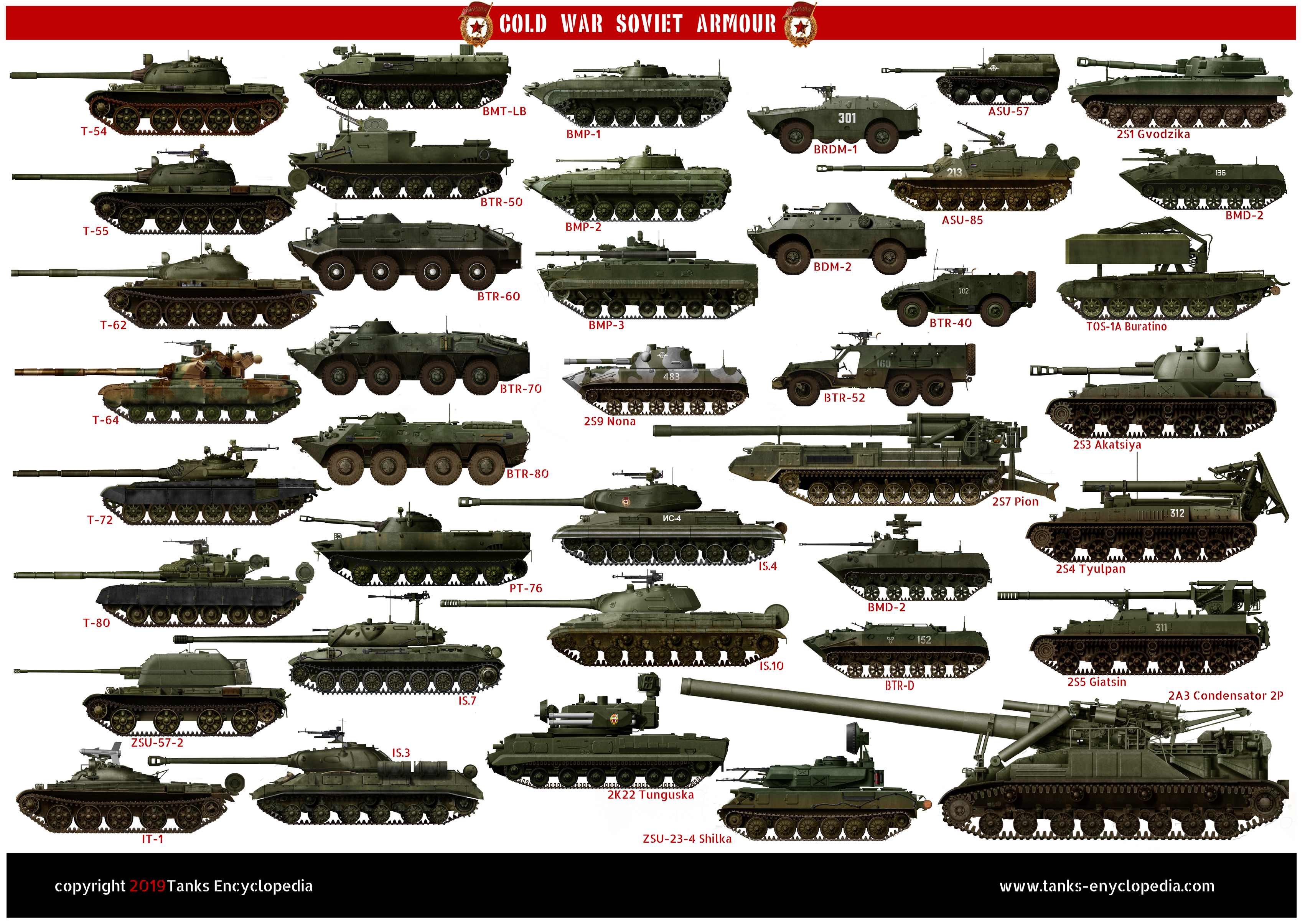 Cold War Soviet Army