Origins: The Carden-Loyd Mk.VII tankette
The early Carden-Loyd tankettes from 1929, invented by Major Giffard LeQuesne Martel, who prospectively answered potential requests from the Royal Army Corp. With the success of his prototype, and after many modifications, the production for export shifted to Vickers-Armstrong. Besides the numerous customers for this cheap and fast light vehicle, many armed derivatives were built. The development of the turret-less versions, which was carried out by the Experimental Mechanized Force unit, became the formidable
Universal Carrier
series, of which over 100,000 were produced. On the other hand, the Royal Tank Corps requested a turret-armed version, in order to test its tactical potential. This led to the development of the Tank, Light, Mk.I, developed by Vickers, which also hoped to have, if the army rejected it, another cheap successful export light tank. It has to be said that the dark economical context of these years favoured these light models which appeared cheaper and easier to maintain, with better standardization, and requiring only two men each. Besides this, they were intended for police duties in the colonies, not front-line action.
Light Tank Mk.I (1929-31)
The Carden-Loyd Mk.VII tank prototype was the chosen basis for the new light tank, and the Vickers team choose to fit a tall cylindrical turret on the rear part of the initial casemate, naturally equipped with a reliable Vickers water-cooled .303 caliber (7.7 mm) machine-gun, in order to test tactical possibilities of such an arrangement. The added weight required a revised suspension, which still shared most elements with the standard tankette, with two bogies with two standard wheels each, suspended by Horstmann coil leaf springs, the same tracks, a tensioner connected to the back idler, and three return rollers. This solution had already been tested for great speeds. However, the air-cooled Meadows 6-cyl petrol 59 hp engine remained unchanged, with a 12.1 hp/ton ratio giving a slightly reduced speed of 51 kph (30 mph, road only). Steering needed a clutch-brake system (the driver had to declutch the drive from one track and brake to increase the turn speed) and transmission was obtained through a mechanical four speed gearbox.
The first version Mk.IA (army designation Vickers A4E4) basically had a straight sided armored box, the fighting compartment had a frontal outgrowth with vision slits on three-sides for the driver (which sat on the left) and a centered turret similar to the twin-turret version (Model A) of the Vickers 6-ton light tank. Armour was only intended to protect the crew from rifle bullets and light arms fire, being only 4 mm (0.16 in) (roof and bottom) to 14 mm (0.55 in) (glacis, sides) strong. A total of 10 were built, 5 Mk.Is which were thoroughly tested and later served as training tanks, and 5 Mk.IAs, the pre-series version, which differed in many ways. The Mk.IA had a larger, sloped superstructure, a larger turret and Hortsmann suspension replaced the previous leaf spring system. These springs allowed a smoother ride, but with some heavy bouncing on rugged terrain, which did not help to maintain the direction. They were sent to be tested in India, were they remained until WW2. The whole series was experimental and was never serviceable.
Light Tank Mk.II (1931-33)
The Mk.II was closely based on the previous Mk.IA, but with many modifications, including a shorter and larger hull and a roomier fighting compartment. It was one of the first vehicles to have Cemented Tank Armour, which allowed thinner, although stronger plating. They also featured a new Rolls-Royce gasoline 6-cylinder engine coupled with a transmission and preselector Wilson gearbox seated on the right hand side of the tank. Consequently, the driver and turret were relocated to the left. The Vickers machine-gun model was a modified pistol grip version, protected with a 10 mm (0.39 in) strong external mantlet, and fed by 4000 rounds. The rectangular turret was large enough to accommodate a radio at the rear. The casemate was sloped, but visibility was somewhat reduced. Production was assumed by Vickers-Armstrong (16 Mk.II and 21 Mk.IIB) and the Royal Arsenal of Woolwich, which delivered 29 Mark.IIA. These were modified version for service in India. They had a better cooling system, a more powerful Meadows EPT 6-cyl 85 hp engine and a crash gearbox. Many Mk.IIAs and Mk.IIBs remained in India prior to WW2. The Mk.II had no air louvers on the turret sides and a sliding roof hatch. The Mk.IA had two fuel tanks, air louvers, and a folding hatch with two doors. "Indian pattern" Mk.IIBs were equipped with an extra squared cupola over the turret. Upgrades included anti-bullet splash baffles, Rolls-Royce engine, and dual spring system.
Light Tank Mk.III (1934)
The Mk.III tanks were almost identical to the previous Mk.II, but, because of stability problems, they were fitted with a new, revised turret, slightly narrower to reduce its weight and still equipped with air louvers. Cooling was the main preoccupation of the designers, as these tanks were all supposed to serve under the hot climate of India. 42 tanks were built by Vickers, in a single model. They were shipped to India shortly after completion, and were still based there at the start of WW2. This evolution didn't stop there. The next generation, Mk.IV was a completely new design, with a new revised suspensions and a much taller hull. This successful version (34 built) was followed by the Mk.V, which had a two-man turret, raising the crew to three, and a new Vickers heavy .50 caliber (12.7 mm) machine-gun, coaxial with the .303 caliber (7.7 mm) machine-gun. This armament was intended to give them some effectiveness against other armored vehicles. After 22 of these units were built in 1936, the design was revised once more time to give the excellent Mk.VI, which was the workhorse of the British light tank force in the Far East and Africa during the first years of WW2.
The Light Tanks in action
Being weakly armed and armored, these tanks were considered a compromise between armored cars and more effective tanks. However, their two main advantages were speed and cross-country capabilities. After initial cooling problems in colonial service, they served with distinction in India throughout the interwar, dealing with various tribal insurrections and local rebellions. The few which were kept home served as training tanks. By 1941, most Mark IIs were shipped in Eastern Africa to take part in operations against the Italian colonies of Abyssinia and Erythrea. In this "forgotten" theater of war, these tanks had reasonable success, due to clever tactics in conjunction with Australian infantry squads supported by armored cars, and weak opposition (the Italians mostly had obsolete guns and
CV-33 tankettes
there). They also fought in Egypt or Libya, at least until 1942, when some replacements arrived. Some were repatriated when the war broke out with Japan, being posted at the Indian eastern border with Birmania. When the Japanese army came close to invade India in 1943, they fought actively with Indian troops in Birmania, but by 1944, all surviving units have been declared obsolete and put in training centers.
| | | | |
| --- | --- | --- | --- |
| Specs. | Light Tank Mk.I | Light Tank Mk.II | Light Tank Mk.III |
| Dimensions (L-w-h) | 4.01 x 1.85 x 1.7 m (13.25x6.07x5.58 ft) | 3.58 x 1.91 x 2.01 m (11.75x6.27x6.59 ft) | 3.58 x 1.91 x 2.01 m (11.75x6.27x6.59 ft) |
| Total weight, battle ready | 4.8 tons | 4.5 tons | 4.5 tons |
| Crew | 2 | 2 | 2 |
| Propulsion | Meadows 6-cyl petrol, 58 bhp | Rolls-Royce 6-cyl petrol, 66 bhp | Rolls-Royce 6-cyl petrol, 85 bhp |
| Speed road/off road | 30/21 mph (48/30 km/h) | 30/21 mph (48/30 km/h) | 30 mph (48 km/h) |
| Range | 258 km (160 mi) | 279 km (173 mi) | 279 km (173 mi) |
| Armament | 7.7 mm (.303 in) Vickers water-cooled machine-gun | 7.7 mm (.303 in) Vickers water-cooled machine-gun | 7.7 mm (.303 in) Vickers water-cooled machine-gun |
| Armor | From 4 to 14 mm (0.16-0.55 in) | From 4 to 12 mm (0.16-0.47 in) | From 4 to 12 mm (0.16-0.47 in) |
| Production | 10 | 66 | 42 |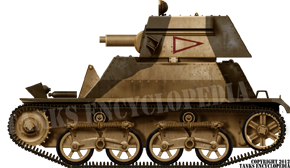 Light tank Mk.IIA, unknown unit, probably Australian, East Africa, August 1940.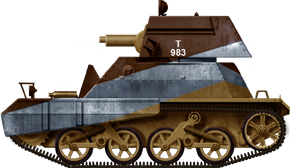 Light tank Mk.IIB, 6th Australian Cavalry Division - Egypt, 1941.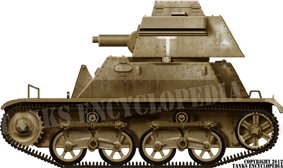 Light tank Mk.IIB Indian Pattern, here with a recognizable square cupola, better engine, better hull cooling and a more powerful Meadows EPT 85 hp.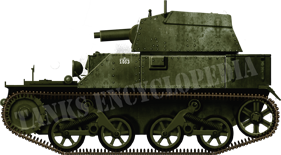 Light tank Mk.III, the last of this lineage derived from the Mk.VI tankette.
Gallery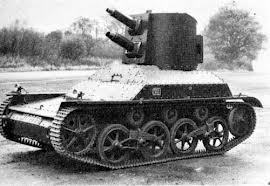 An experimental A4 (Mk.IA), fitted with a turret featuring twin Vickers machine-guns in tandem.
A Light Tank MK.II.
Light tank Mk.III.
Links
Main article about all Vickers Light Tank versions, from Mk.I to Mk.V, on Wikipedia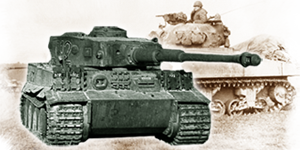 WW2 Tanks
---
WW2 tanks posters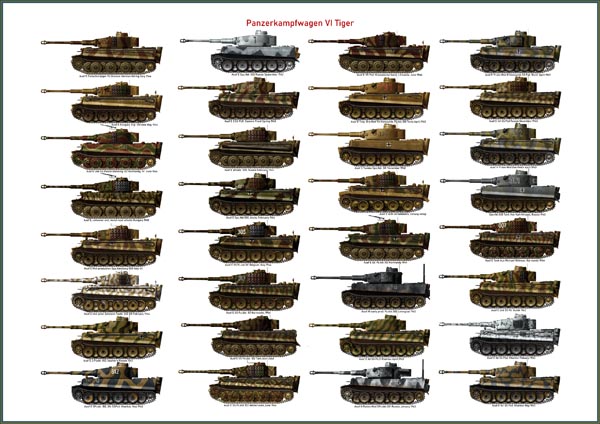 All Tiger tanks liveries.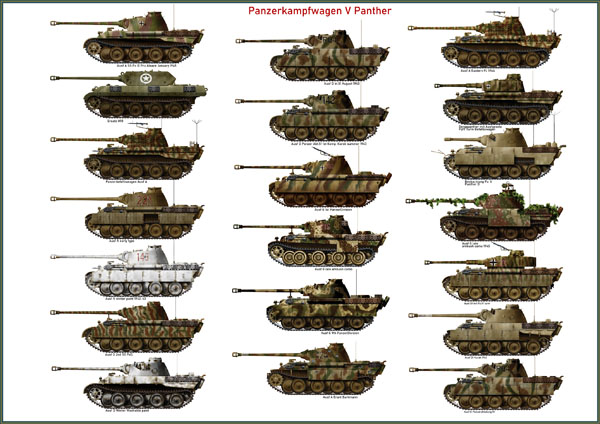 Panther liveries and variants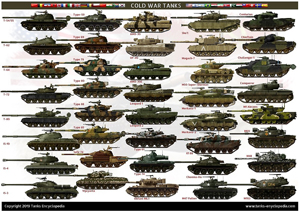 WW2 Armour - All tanks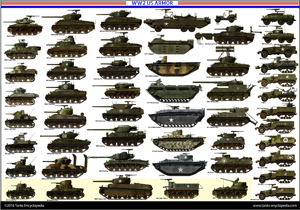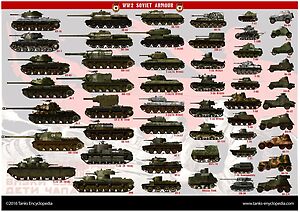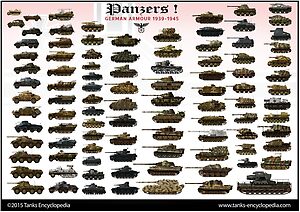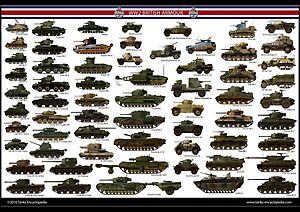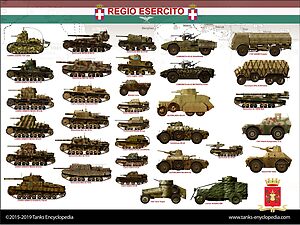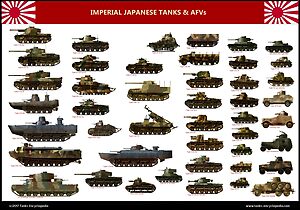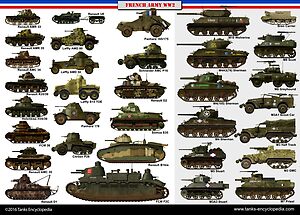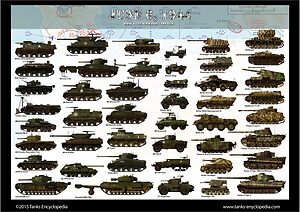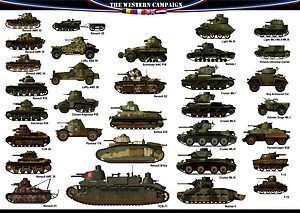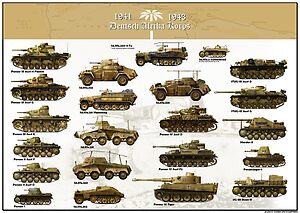 Tanks aces and single tanks series