Overview
Since 1944, MOWAG from Kreuzlingen, Switzerland produced tracked and wheeled armored vehicles chiefly for export. But it also took blueprints and realized foreign countries prototypes. These relationships culminated with West Germany which commissioned most famously to Mowag the Marder IFV. However in the 1950s Mowag pioneered a serie of 4x4s and the MR 8 was among the earliest. It has been commissioned by West Germany for specific needs and was adopted solely by the West German border police (BundeshrenzGeschutz) as the Geschützer Sonderwagen Kfz 91 in 1964. The first batch was delivered by Mowag in 1962, but the rest of the serie was to be built in Germany by Henschel und Büssing, in two configurations.
Design of the Mowag Wotan
These vehicles had a fully welded hull in cold steel RHA, about 6-8 mm thick (bulletproof) thanks to well-sloped sides. The first version (SW1) was unarmed. It was able to carry the commander (right-hand side) and driver (left-hand side) and five equipped infantrymen in the rear compartment. Both the driver and commander had vision blocks protected by armored covers or windshields which gave them a forward view. The driver had also a folding plexiglass armored screen above when driving in a raised position. When buttoned-up inside, side view was allowed by small side vision slits. On the rear-right corner of the hull was located the engine, an American V8 Chrysler 6 cylinder gasoline engine, providing 161 kW, coupled with a ZF transmission counting 5 forward gears and 1 reverse.
For mobility, the 2-axle steering allowed to turn in a very tight circle. The engine arrangement allowed a double access, by a side hatch and rear doors. The latter had a vision device and loopholes. Additional vision devices of the infantrymen were two turret hatches sliding vertically and each provided with three observation devices. Due to the missions of their planned operator, the MR-8 quickly known as the "Wotan" had no amphibious capabilities nor NBC protection, although Mowag proposed it as an option for other customers.
Mowag Wotan SW2
The SW2 has a slightly different upper body and roof (no more observation hatches for the rear compartment), with a 20-mm cannon "Hispano-Suiza" turret also found on the
Spz.12.3 HS.30 Lang IFV
fitted with four to six smoke grenade launchers on either side. The crew was apparently reduced to five (two infantrymen, one gunner, plus the commander and driver). Field performances were: Top speed 80 kph, range 400 km, fording depth 1,10 m, climbing a slope 60%, vertical obstacle 0.4 m.
Variants
MOWAG continues the development of the MR 8 for export and designed the MR 8-09 armed with a 20-mm autocannon (similar to the SW2), the MR 8-23 with a 90-mm low-pressure cannon and 7.62 mm coaxial machine gun, the MR 8-20 ATGM variant with 2x2 80 cm unguided rockets, the MR 9-32, 120-mm mortar mounted (rear mounted, open top body). For firing the mortar had to be lowered to the ground. According to Mowag only the German border police used these vehicles (about 600) but after the reunification, the Bundespolizei had no use for these vehicles which were scrapped.
Links
The MR8 On Wikipedia
Mowag MR8 specifications

Dimensions (l-w-h):
5.31 oa x 2.2 x 1.88 m (16,04 x 7.2 x 6.16 feets)
Total weight, battle ready:
8.2 Tons (18,700 ibs)
Crew :
2 + 5 (Drivers/Cdr, 5 infantry)
Propulsion:
6-cylinder gasoline engine Chrysler R-361 161 kw (120 hp)
Suspensions:
4x4 double steering
Top Speed
80 kph (50 mph) road, 42 (26 mph) kph off-road
Range (road)
400 km (250 mi)
Armament (see notes)
W2 only: 20 mm HS-30 autocannon ?? rounds
Armour
6-8 mm (0.3 in)
Total Production
600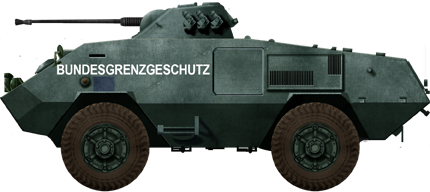 Mowag MR8 SW2, the 20 mm armed version

MR8 SW1 (Kfz91) version, the Bundesgrenzschutz unarmed APC.
Mowag MR8 Wotan Gallery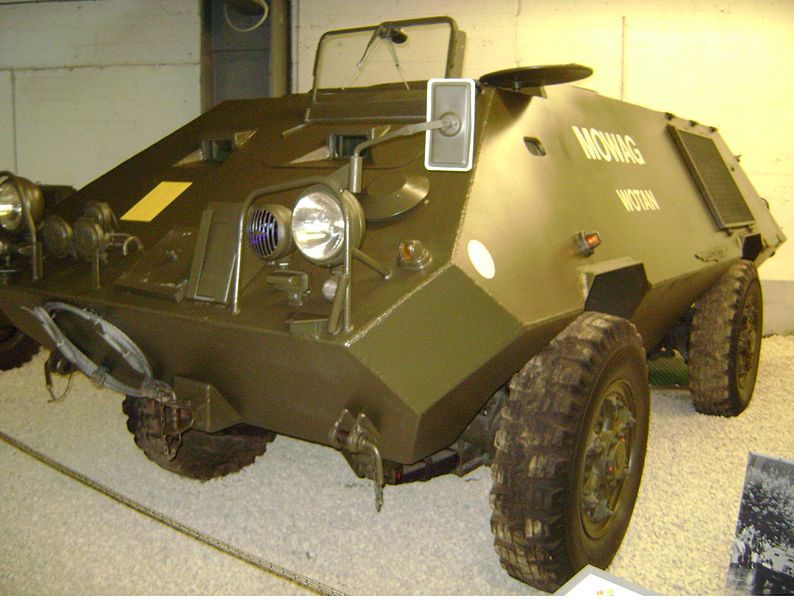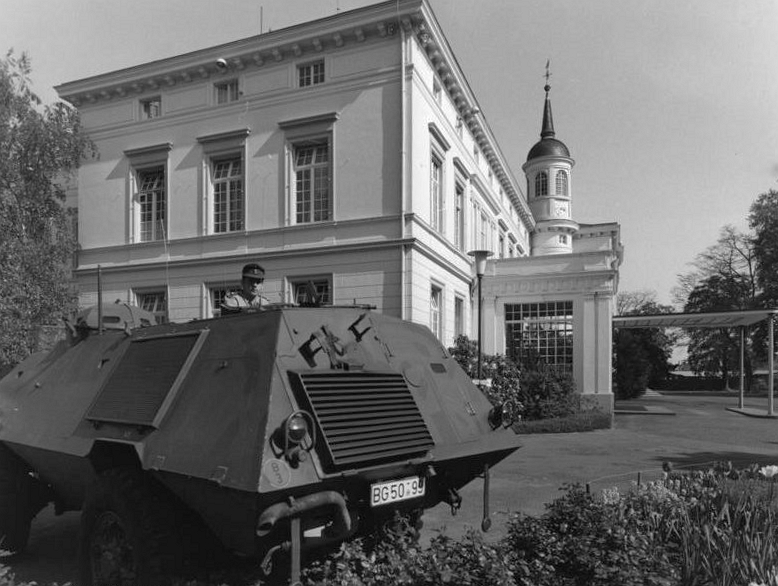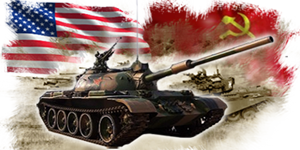 Cold War Tanks



































Cold war tanks posters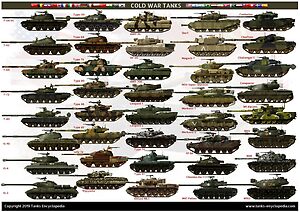 Cold War Main Battle Tanks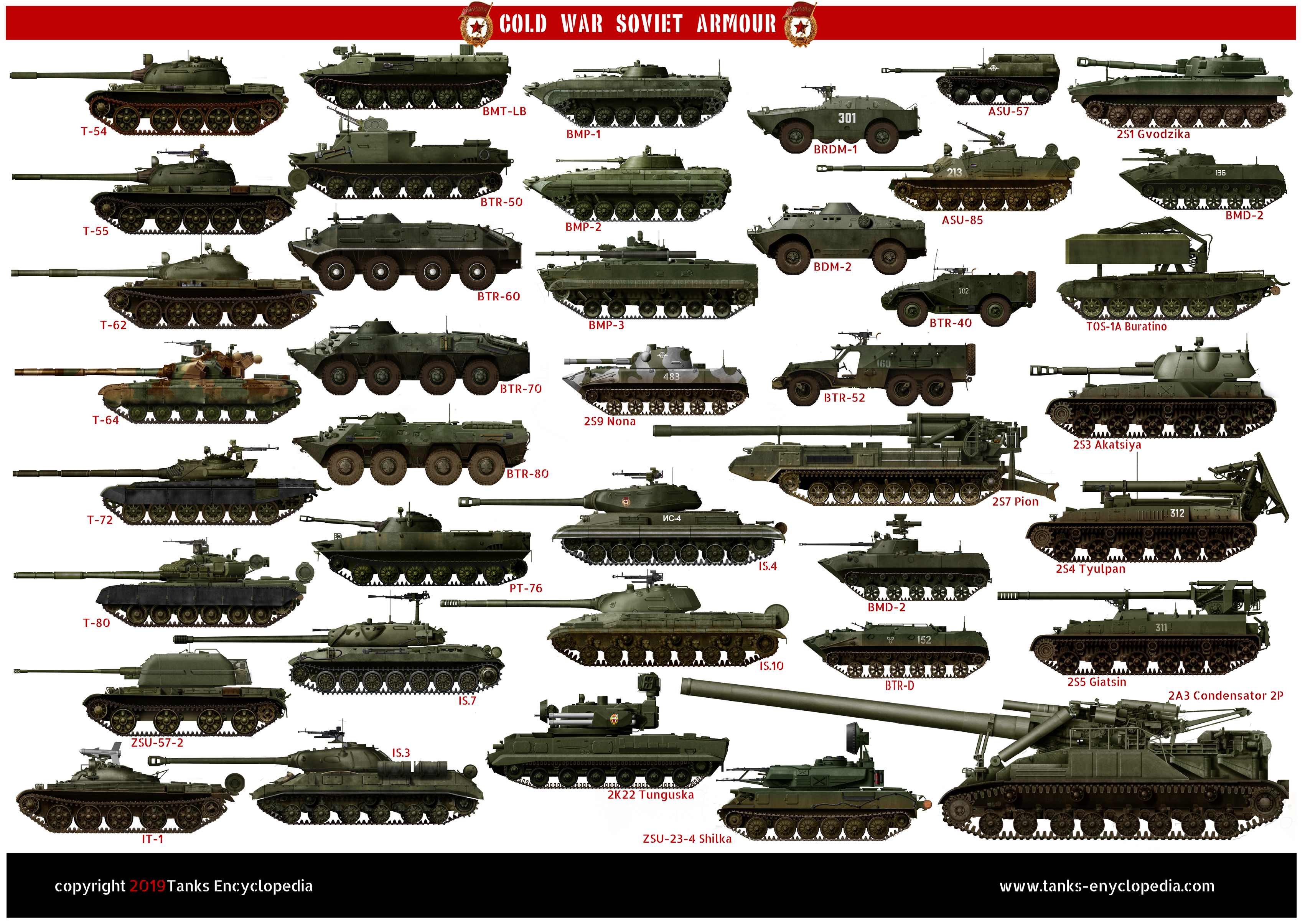 Cold War Soviet Army