Development of the Mahindra Marksman
The Mahindra Marksman is apparently born from a private venture of the Indian Automobile Giant, Mahindra, and designed assumed by its military branch Mahindra Defence Systems in 2006. There was, however, an official specification for a special forces bulletproof vehicle at that time, that can be used also for counter-terrorism operations in an urban environment. Mahindra, therefore, designed India's first armoured capsule-based light bulletproof vehicle.
Design
The hull is made of a single cell of laminated RHA which can withstand direct hits of NATO M80, PS and M193 light arms rounds from 10m in direct angle attack, while the roof is protected to 45° angle fire. The floor provides protection against up to two DM 51 hand grenades detonated simultaneously under the belly. All joints and welding have overlap and rear stowage boxes provide additional protection when using the rear door. The whole vehicle is 2600kg unladen. There are seven crew firing ports, three on each side and one in the rear door. Protection accessories include folding slat armour panels, on the front and side windows, protection for the headlights in general and bull bar.
The centred cupola, right behind the commander and driver seats, has a machine gun mount with articulated arm and light personal shield, providing full traverse/elevation and some protection. Up to 4 men are seated outwards in the rear compartment (or up to 600 kgs of payload), which can see through four small windows with bulletproof glasses. A remote-controlled small search light is mounted on the roof for night operations, controlled by the driver or commander. There is also a rear view camera with TV screen for the driver and commander to see the dead angles behind the vehicle and provide extra awareness in an urban environment.
The Marksman is propelled by a 2.5L CRDE engine (BS3 compliant) giving 105 bhp at 3800rpm for 228Nm of torque (1800-2200rpm). This power is managed by a 5-speed manual gearbox, distributed in a 4 wheel drive and 4x4 steering. The front axle had had independent suspension and rear axle a rigid leaf spring and shock absorber. Tyres are of the run flat system, with standard alloy wheels. Top speed is 120 km/h. Off-road capabilities are limited though to a relatively flat terrain since the vehicle is designed to serve in an urban environment. Turning radius is 23.75 m.
The Marksman in service
The Marksman is used by personnel of defence, paramilitary and police forces, for counter terrorist, high-intensity area patrols, special forces operations, quick reaction teams, mobile check points as well and conventional duties like convoy escort, reconnaissance, or raids in open terrain. Mumbai Police was the first police force in India to be equipped with the Marksman in 2009 when it entered service, followed by Force One, Delhi Police SWAT Team, and the Kolkata Police. The Chilean Police and Special Forces (Carabineros de Chile, Fuerzas Especiales) are the only foreign customer of this vehicle.
Links about the Mahindra Marksman
The Mahindra Marksman on wikipedia
Mahindra official page about the Marksman
Official video
Mahindra Marksman specifications

Dimensions (l-w-h):
4.39 x 1.8 x 2.03 m (172 x 70 x 80 in)
Total weight, battle ready:
3,20 short tons (6,400 ibs)
Crew :
2+4 (Driver, co-driver/Commander, 4 passengers)
Propulsion:
Mahindra 2.49 L CRDE BS-3 105 hp
Suspensions:
4x4 independent leaf springs, SA.
Top Speed (flat)
120 kph (75 mph)
Range (road)
530 km (330 mi)
Armament
Portable small arm, depends on the unit/mission
Armour
Variable level armour kit (see notes).
Total Production
Around 800 (est.)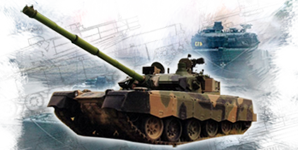 Modern Tanks
---
Modern MBTs posters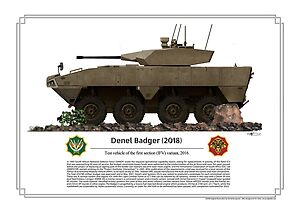 Denel Bagder (2018)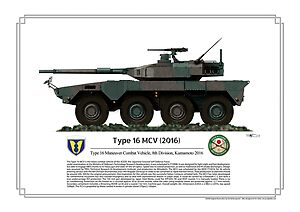 Type 16 MCV (2016)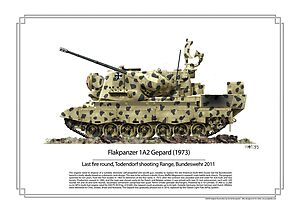 Gepard 1A2 last rounds 2011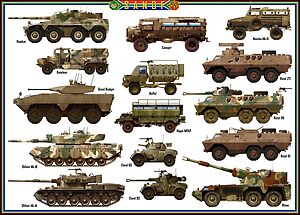 SANDF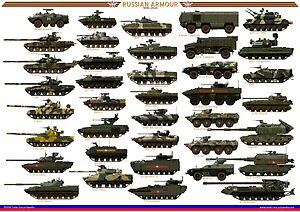 Russian AFVs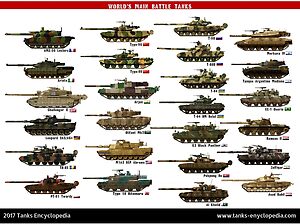 Main Battle Tanks