A new heavy armored car
In 1929, the Polish general staff, not satisfied with the wz.28 light half tracks, ordered the Wojskowy Instytut Badan Inzynierii (Institute of Military Engineers) to design a new model. The team was led by the famous engineer Lt. Rudolf Gundlach, who invented and sold the licence of the reversible tank periscope to Vickers, a worldwide instant success. A sturdy basis was chosen, the licence-built Ursus two ton truck, based on the Italian SPA 25C, already in production at "Ursus" Mechanical Works of Warsaw. The heavier, higher, stronger and more powerful vehicle was officially designated samochod pancerny wzor 29. (contracted as wz.29 and often simply called "Ursus").
Characteristics
The wz.29 was based on a sturdy truck chassis, an increase in armor and armament. AS such, the "Ursus" was given no less than three machine guns and one low-velocity 37 mm (1.46 in) wz.18 L21 cannon, all of French origin. The 37 mm (1.46 in) was a classical SA 18 Puteaux gun built in mass for the army during the last stage of the First World War (used in many tanks like the FT) and after. The machine guns were the wz.25, also a WWI classical model. These were reliable, but the rate of fire was limited and the turret mount could only be aimed alternatively.
This system was far less practical than having a coaxial machine gun and was the major drawback of this design. The heavier armor of the Ursus also resulted in poor speed and high consumption (thus relatively short range) and off-road capabilities were limited by the rear-drive transmission. A third machine gun was initially mounted on the top of the turret, but as it was not practical, from 1935, all were dismounted, leaving only the fixed one at the rear and the one in the turret. Motorization was assumed by the petrol Ursus-2A, a reliable 4-cylinder, 4-stroke, water cooled engine with 2873 cm3 and 35 hp at 2600 rpm, derived from the Italian SPA 1913 motor. With no modification it had to carry nearly 5 tons in battle order.
The Ursus in action
Due to their low speed, high profile, limited internal space and soon obsolete gun arrangement, only ten (thirteen from other sources) were ultimately built and commissioned in 1931. A successor, the wz.31, was tested but rejected. These vehicles were deployed in three car platoons and given to the cavalry corp. They practiced daily maneuvers with the fast tankettes, through often changing affectations. In 1936, their AA machine-gun was dismounted and they received a new camouflage livery. In August 1939 eight Ursus were deployed in the newly formed 11th Armored Unit (dywizjon pancerny), Mazowiecka Cavalry Brigade, Army "Modlin", for scout duties. They performed well, occasionally engaging light German infantry and motorized units without any casualties.
But on 12 September near Seroczyn, they encountered and skirmished with the vanguard Kampfgruppe "Steiner". As two German vehicles were destroyed, one Ursus was shot and disabled by one of the German 37 mm (1.46 in) AT guns, and the entire unit retreated. The Germans ultimately pushed them across the Swider river. Regrouping, gathering other units including tankettes, gun and infantry support, commander Maj. Majewski, tried unsuccessfully to retake the village beyond the Swider. The commander car was lost due to heavy fire, as another leading car and two others were badly damaged. Most of the tankettes and two wz.34 cars were also lost. The depleted unit finally tried to join the Army "Lublin", but the armored cars were caught in sandy terrain and bogged down. They were destroyed by their crews. It is doubtful that the Germans ever attempted to salvage and repair them for police duties.
Links
A complete overview of the wz.29 Ursus
wz.29 Ursus specifications

Dimensions
5.15 (5.49) x 1.85 x 2.48 m (16.9/18.01x6.07x8.14 ft)
Wheelbase 3.50 m (11.48 ft)
Total weight, battle ready
4.8 tons
Crew
4
Propulsion
Ursus-2A petrol, 4-cyl., 35 hp
Power/weight ratio 7.3 hp/ton
Maximum speed
35 km/h (21.7 mph)
Range (road/off road) - consumption
380-250 km (236-155 mi) - 36 l/100 km
Armament
1x37 mm (1.46 in) wz.18 low velocity gun
3xHotchkiss wz.25 7.92 mm (0.3 in) machine-guns
Armor
From 4 to 10 mm (0.16-0.39 in)
Total production
10 (13 ?)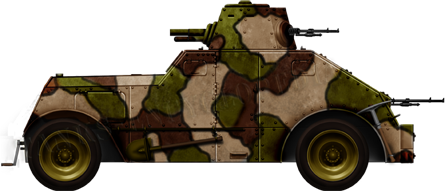 A 1935 wz.29, seen in Bydgoszcz with the 8th Armored Battalion, showing the regular "Japanese style" camouflage, with bright yellowish sand, dark green and dark brown spots separated by black stripes. There were also many unit identification signs and symbols, for exercises in peacetime, all removed in July-August 1936. During winter they were painted with a washable white die.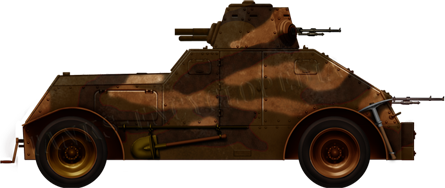 A wz.29 armored car in September 1939. The new 1936 camouflage shows mostly blended horizontal patterns of less contrasted colors, grayish sand and dark brown (sepia) over a olive green base color. Interior was light olive and many lower parts, exhausts, etc. were painted black. All unit identification panels were removed.
Wz 1929 (credits wikimedia)
Replica of an Ursus at the VIIth Aircraft Picnic reenacment in Krakow (wikimedia commons)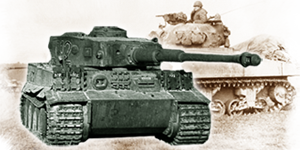 WW2 Tanks
---
WW2 tanks posters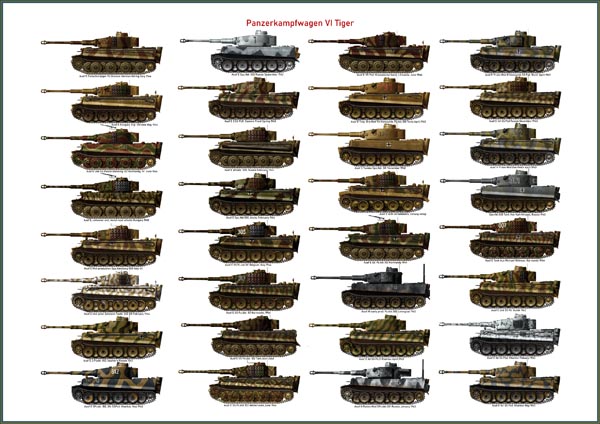 All Tiger tanks liveries.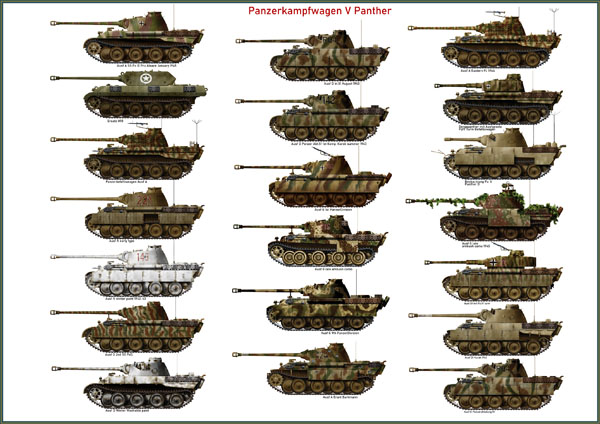 Panther liveries and variants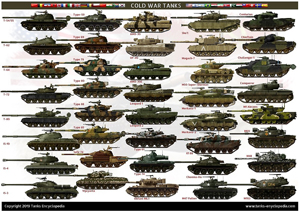 WW2 Armour - All tanks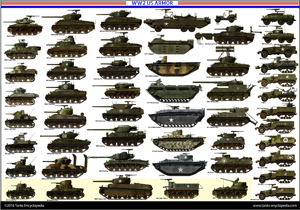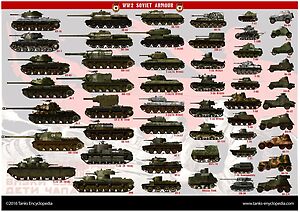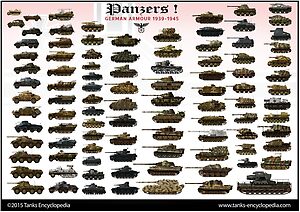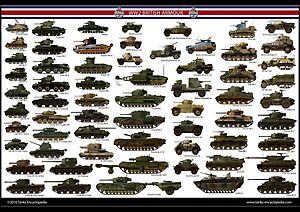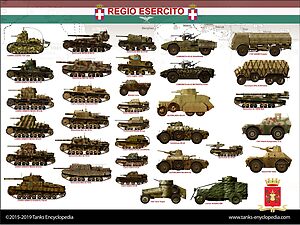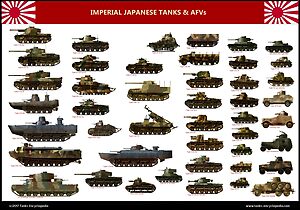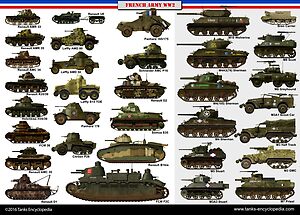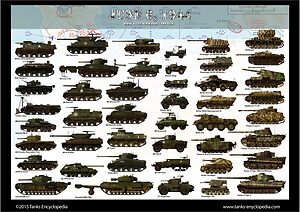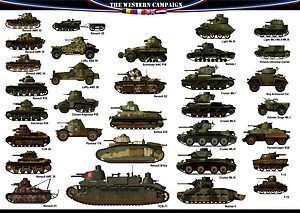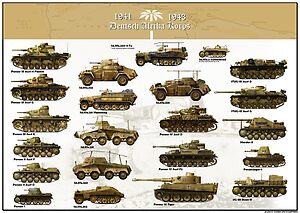 Tanks aces and single tanks series