A one-off marriage by Landsverk AB
The Swedish company was a famous tank and armored car manufacturer, which supplied the Swedish army during the interwar, starting with the Strv m/21-29, a localy assembly of the German WWI era LK-II. The company also manufactured among others the famous L-60 during the later interwar, and scores of derivatives, or the medium tank Strv m/42. To see more of these, check the
WW2 Swedish Tanks page
. For armored cars, the company also hit the jackpot export-wise with the very successful L-180 family and at the end of the war, the
KP-Bil
. After the war, the company started to work with the German off-road chassis manufacturer Unimog. The latter started to produce 4x4 chassis in 1959 but the company was taken over by Mercedes-Benz in 1951. The latter saw the high potential for such chassis and promoted what became a renown vehicles range worldwide, especially light 4x4 military and civilian trucks. In 1955, Landsverk started negociation with Unimog to surf on the export market, associating the Unimog chassis to its light armoured body designs. This came to fruition in 1957 with a wide range of vehicles made for export only (they were never used by the Swedish Army).
Unimog truck
The Landsverk Unimog saga (1957-58)
Initially, the Belgian Army intended to purchase these vehicle for their police forces in the Belgian Congo, but only 9 vehicles were actually sold to the Belgian forces; the 15 remaining vehicles were purchased by the Irish Army in 1972. They were intended as a stop-gap vehicle for use until the first Panhard M3 VTT APCs entered service in 1972. The type had excellent off-road capability but poor on-road handling due to a high centre of gravity and several accidents occurred as a result. A four-man dismountable squad was carried, but space was cramped, and in any case a four-man detachment was far too small for any sort of realistic military purpose. Other considerations were that the FN MAG gunner's position was too exposed. Eventually the Unimog Scout Cars arrived in Ireland in February 1972, their departure having been delayed by a local peace group who thought they were destined for the Provisional Irish Republican Army (PIRA). By mid-1978 all had been transferred to the Irish Army Reserve, the FCA. All were withdrawn by 1984, and two are preserved; one in the transport museum in Howth Co Dublin and one in the Muckleburgh Collection, England.
An updated version of the Unimog SH, the Unimog T was made for the German Bundeswehr in 1962. The German defence ministry decided not to purchase the Unimog T, which is why it was never put into series production.[11]:59 Further armoured vehicles developed in Germany using Unimog chassis are the UR-416, the Sonderwagen 4 and Condor 1 in Police service, and the ATF Dingo used by the Bundeswehr in Afghanistan. The French Aravis mine-protected vehicle, like the Dingo, based on the Special Chassis FGA 12.5. The Buffel, Mamba, RG-31, and RG-33 armoured personnel carriers from South Africa are based upon the Unimog driveline. The AV-VBL developed by Brazil's Tectran is also an AFV family based on the Unimog. In all, the collaboration between Unimog and Landsverk saw the production of eight prototypes or short series:
Unimog SH (Belgian Unimog Scout Car): Initially 24 vehicles
Scout Car, Irish Bren variant (Export), 7,62 mm Bren machine gun
Scout Car, Irish Colt variant (Export), 7,62 Colt machine gun
Ethiopian variant (Export), twin 7,62 Madsen-Saetter machine gun
Ethiopian mod. variant (Export), 75 mm M20 recoilless rifle
Prototype with Two 80x8 cm rocket launchers
Pvpj 11110 twin 90 mm recoilless rifles prototype (Blueprint stage)
Unimog T Prototype (variant for the Bundeswehr), not adopted
Design
The chassis was typical of Unimog, using the trademark flexible ladder frame with short overhangs, coil sprung beam portal axles, central torque tube, transverse links. Due to the portal axles, the tyres centres are below the axle centre giving a much higher ground clearance, while not needing very large tyres. The coil sprung axles in their torque tubes offered an offset angle up to 30°, which allowed a large range of vertical movement. Therefore this engineering gave the chassis an unparalleled comfort of drive over the worst terrain. Operating in the Alps, the Unimog was frequently used by the wood industry, escalading boulders and fallen trunks with ease. It also could ford relatively deep water, up to 1,20m. Many variants are equipped with a snorkel type air apparatus. The armoured body was provided by Landsverk, started by late Autumn 1956. Daimler-Benz's Unimog SH was based on the Unimog S chassis. It had a rear engine ("Heckmotor") giving it's "H" to the "SH" acronym. Daimler-Benz completed 24 Unimog SH in 1957, sent to AB Landsverk for final assembly, aiming at export as a scout, police and patrol vehicle. The Landsverk Unimog armored reconnaissance vehicle is often confused for the German UR-416, also an armored vehicle based on the Unimog chassis, but of German manufacture. The vehicle comprised three access hatches, and the driver, which was seated centrally, had a its own foldable hatch witn a plexiglas window in it. It had access to three periscopes when the armoured shutted was down. Behind was the gunner/commander, standing in a small one-man cupola-turret, manning a machine-gun. Around and behind were seated four men, on individual bucket seats facing outwards. They could exit the vehicle through small size hatches.
Mobility
Although the general layout is based on the commercial Mercedes-Benz Unimog 4x4 with permanent front wheel drive, optional all wheel drive, and it was reinforced to be military-grade. The engine is rear-mounted, making for a complex drive train. The 4x4 chassis allowed outstanding off road characteristics, however even strenghtened, the chassis was never intended to carry the weight of armour. Its power came from a standard Mercedes-Benz petrol engine, Mercedes-Benz 2.2 L V6 petrol, 90 hp, providing 17.3 hp/t. Capable of 80 km/h on road in theory, this was more likely 50 kph in Congo. The Irish placed a 30 mph limit, 50 mph max. Fuel capacity is unknown but the range was about 180 miles. The USC was able to climb a wall or vertical step 0.35 m high, climb a 60% gradient and ford one meter and up to 1,20 m.
Protection
The Landsverk hull is angular, well-slopped, wrapped around the chassis but still light, with armor plating 6 mm thick all around to protect against small arms fire and shrapnel (shell splinters) and 10 mm for the face plates, the slope giving it a theoretical thickness of 14 mm, enough to stop HE rounds from a DSHK/KPVT machine gun. There are no NBC system or smoke grenade dischargers.
Firepower
For export purpose, the armament proved quite modular, and a total of six weapon options were available. The Landsverk Unimog chiefly relied on standard FM-Mag NATO 7.62 machine gun in a turret, but it was also capable of carrying SS-11 anti-tank missiles, or recoiless guns and rifles. The production scout car was armed with pintle mounted machine guns, either Bren or Colt MG. Ethiopia had its own vehicles fitted with two Madsen-Saetter medium machine guns. In Irish service, a M1919A4 or a Bren were fitted on the pintle.
The Landsverk Unimog in action
The Landsverk Unimog was ordered by the gendarmerie in Belgian Congo, ordering 24 vehicles, but the conflict started before theyr could be delivered, and nine were acquired by the UN for the use of the Ethiopian peacekeepers in Congo. The remaining 15 and the two prototypes were sold to Ireland, sold at a bargain price in 1971. The last operational were retired in 1986 and the vehicle is no longer operational in any army today. The Irish army found it problematic: The powered steering was unreliable and the vehicle top-heavy, so unstable its top speed was limited by order to 50 km/h (30 mph) in order to avoid accdients, although it was capable of 80 km/h (50 mph). Little is known about their use in Congo. Photos shown they were camouflaged for some ith white paint over olive green, and the UN vehicles painted overall white. The off-road characteristics and bad roads would have negated their deficiencies. It seems they were either lost in action or left there, in future Zaire.
After all, the Landsverk Unimog Scout Car was based on the Unimog S404 truck of late 1950s, used for agricultural and lumber work, it has ever been designed to carry an armoured hull. The Belgian Army saw in it a stop-gap vehicle until the first Panhard M3 APC entered service in 1972. Although it has been factory-tested with a turret, the latter added much weight, and local Workshops preferred to fit a MG shield to mount a FN MAG 7.62mm standard Light machine gun on the ring around the roof opening. The vehicle had both excellent off-road capabilities but poor on-road handling. So many accidents made it a dangerous vehicle, only given to well-trained drivers. Its four-man foldable banks was an arrangement for a small squad, but space was cramped. A four-man detachment tactically was far too small to be of any use on the field. Alson despite the shield, the FN MAG gunner's position was too exposed. By mid-1978 the irish vehicles had been all transferred to the Reserve FCA Motor Squadrons. The latter did not us the FN MAG, so they were rearmed with Browning .30 or Bren .303 machine guns. They were withdrawn by 1984 and scrapped in 1987.
Read More/Src
//en.wikipedia.org/wiki/Unimog
//en.wikipedia.org/wiki/AB_Landsverk
Armored vehicle sof the Irish army
The Landsverk unimog on benzworld.org
On weaponsystems.net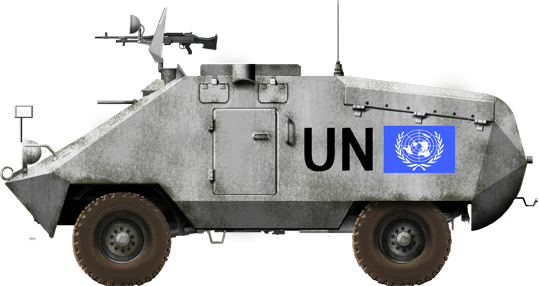 Belgian Landsverk-Unimog in Congo, under UN colors, 1968 - Author's profile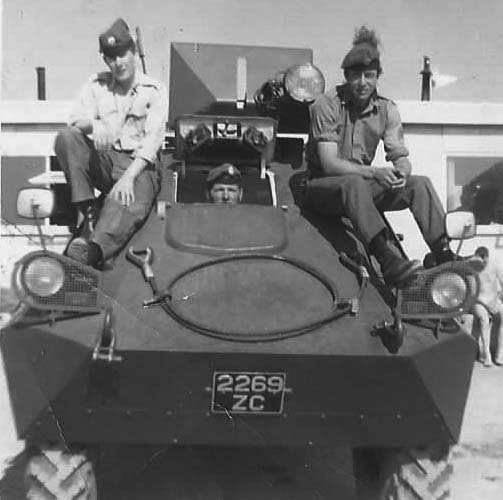 Irish Unimog scout car, 1970s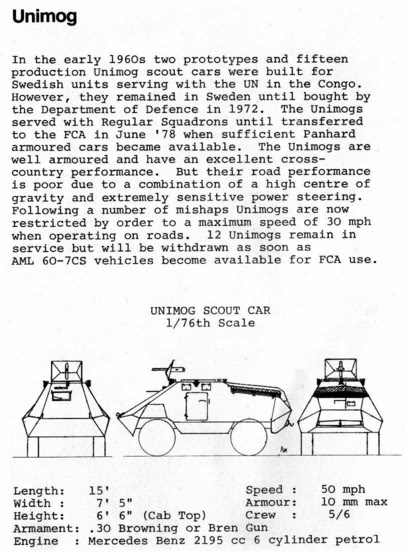 Blueprint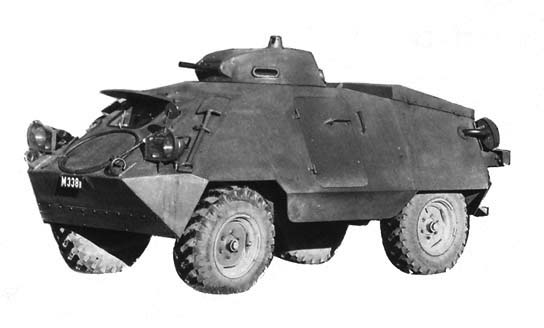 Turret prototype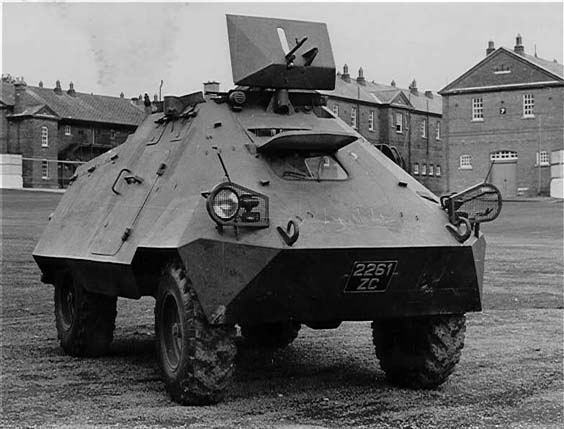 Armored pintle-mounted LMG version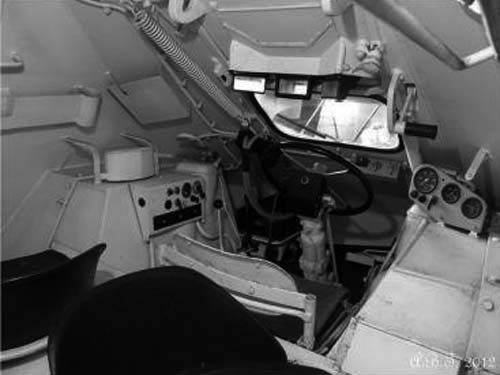 Interior, driver's seat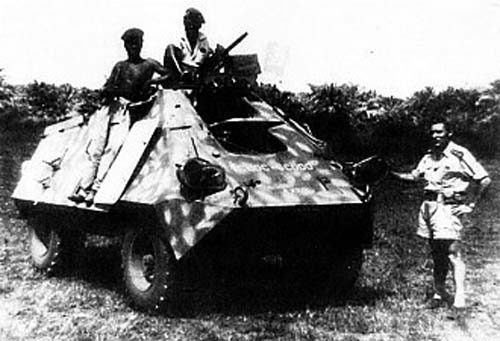 In Congo, camouflaged modl in Congo - All: credits benzworld.org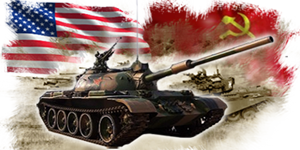 Cold War Tanks



































---
Cold war tanks posters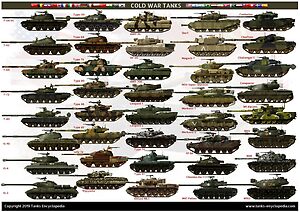 Cold War Main Battle Tanks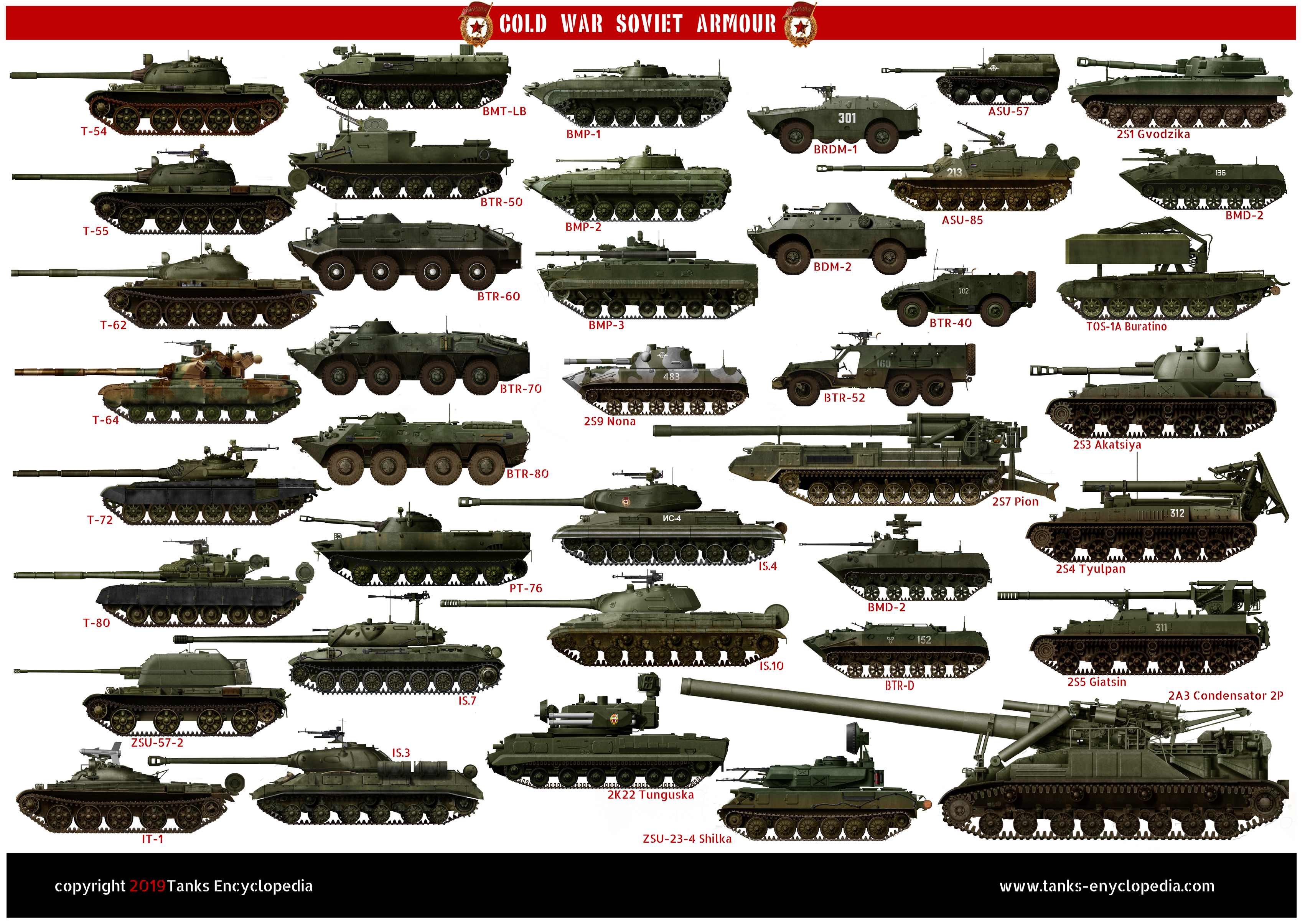 Cold War Soviet Army