The first wheeled tank?
Most armored cars of the time only performed reconnaissance mission, and were light models armed with machine guns. There were examples of vehicles armed with a gun, not only in Great Britain, but also in the USA and USSR. The Daimler Armoured Car, for example, was given the standard QF 2-pounder (40 mm/1.57 in), the Humber had a US-built 37 mm (1.46 in), as did M8 Greyhound, Staghound and other US-supplied models. That is not to speak of the Soviet BA-3 to BA-12, armed with BT/T-26 tank turrets. But no other armored car used during WWII was armed (and armored) so heavily as the AEC Armoured Car. The Mark III fielded the ROQF 75 mm (2.95 in) gun, which was also fitted on the Cromwell and Churchill.
Genesis
AEC (Associated Equipment Company) of Southall, Middlesex, was already well known, producing buses and trucks, including the famous London double-deckers. When the war started, AEC produced military trucks, with nearly 10,000 vehicles built from 1941 until 1944. These included the 10-ton 4x4 Matador artillery tractor and the 6x6 AEC Marshall. A heavy armored car was designed on the Matador chassis, as a private venture aimed at obtaining an order from the Army. The vehicle was shown publicly at the Horse Guards Parade in London in 1941, and made such an impression on Winston Churchill that an order was secured. In total 629 vehicles, in three variants, would be built until 1944.
Design
AEC used the Matador artillery truck chassis, due to the success of the 4x4 arrangement and its already powerful engine and transmission, which allowed the designers to mount some heavy armament. The idea of the chief designer was to create a "wheeled tank", which could be produced cheaper, and in larger quantities than regular tanks. This vehicle was impressive, being long and tall, with a central, narrow, lozenge-shaped steel welded RHA body with some riveted elements.
Compartmentalization was straightforward, With the driver in the narrow front section of the hull and the fighting compartment behind. This was even roomier and deeper than that of the Valentine tank, and sported a turret ring large enough to fit a standard Valentine tank turret. The engine compartment behind was narrower at the end. In addition, four large mudguards protected the massive roadwheels, with very large storage boxes in between, also acting as step-ways for the crew to climb in.
The frontal armor was 65 mm (2.56 in) thick, well sloped, having an effective thickness of nearly 90 mm (3.54 in). The thickness decreased on the sides, engine deck and bottom, with a minimum of 16 mm (0.63 in). But it possessed superior protection to any armored car built in Great Britain or even by any of the Allies at the time. This came at the price of a total weight of 11 tonnes (for the first version), versus 7.75 tonnes for the Matador. But the engine was not the AEC 7.6 litre diesel (95 hp) of the artillery tractor, but a sturdy AEC 190 diesel, which developed 105 hp for a power-to-weight of 9.5 hp/ton (Mark I). This was sufficient for a top speed of about 58 to 65 km/h (36-40 mph) and an autonomy of 400 km (250 mi), still sufficient for long range patrols.
Evolution
Mark I:
AEC 190 diesel engine, Valentine Mark I/III turret with a 2-pounder, coaxial Besa 8 mm , Bren AA, crew of three, 125 built.
Mark II:
AEC 195 diesel (158 hp) engine, 12.7 t, heavier turret, QF 6-pdr (57 mm/2.24 in), coaxial Besa 8 mm (0.31 in), Bren, crew of four.
Mark III:
Same engine, ROQF 75 mm (2.95 in) main gun and the secondary armament as previous versions. Designated Close Support Armoured Car.
AEC AA variant:
Tested with a Crusader AA turret for operations in Europe, but never produced.
The AEC Armoured Car in action
Although better armed and armored than any other wheeled vehicle of the time, the AEC was not agile, nor fast for a wheeled vehicle. Its height made it an easy target to spot. Tactically, reconnaissance units used a few AECs for support. The first use of the vehicle came in 1942, when the first production vehicles were sent to the North African front. It is not known, however, if thy participated in the El Alamein battle in November, but they were affected to the VIIIth army. These vehicles were noted as transitional models or early Mark 2s, being fitted with Crusader tank turrets mounting a 6 pounder (57 mm/2.24 in) gun.
AECs were mostly used in the latter part of the campaign, until the end of the Tunisian campaign, by British forces and the British Indian Army, in complement to US-built Staghounds. These vehicles also participated in the operations in Italy, while most Mark 3s served in Western Europe, Northern France and the Low Countries, until 1945. The AEC remained very influential, and was kept into service until 1958, when it was replaced gradually by the Alvis Saladin. The Lebanese army purchased some vehicles, that were used until 1976.
AEC Mark 2 Armoured Car specifications

Dimensions
17 x 9 x 8.4 ft (5.18 x 2.75 x 2.54 m)
Total weight, battle ready
12.7 tonnes (14 short tons)
Crew
4 (driver, commander, gunner, loader)
Propulsion
AEC 195 diesel 158 hp (118 kW), 12.4 hp/tonne
Suspension
4x4 independent coil springs
Speed (road)
65 km/h (40 mph)
Range
400 km (250 mi)
Armament
Main: QF 6-pdr (57 mm) gun
Secondary: coaxial 8 mm (0.31 in) Besa machine-gun
AA: Bren 7.62 mm (0.3 in) light machine-gun
Armor
65 mm front to 16 mm bottom (2.56-0.63 in)
Total production (all combined)
629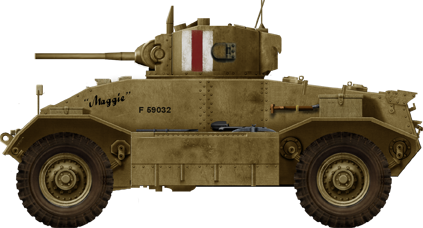 AEC Mark I, El Alamein, November 1942.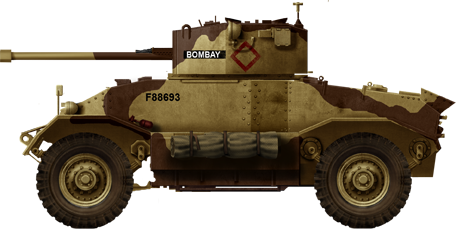 AEC Mark II, 10th Indian Infantry Division Italy, 1943.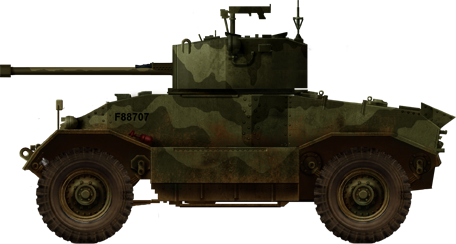 AEC Mark II, Italy, winter 1944 (now preserved at Bovington).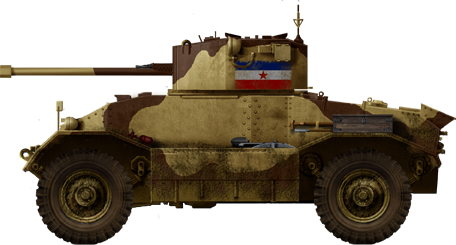 AEC Mark II used by the Yugoslav Army in 1945.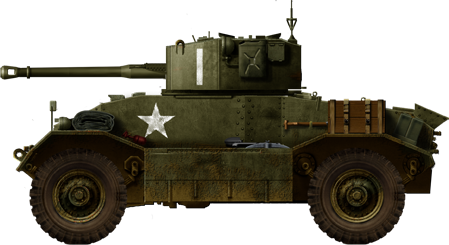 AEC Mark III, D Squadron, 2nd Household Regiment, VII corps, Normandy, 1944.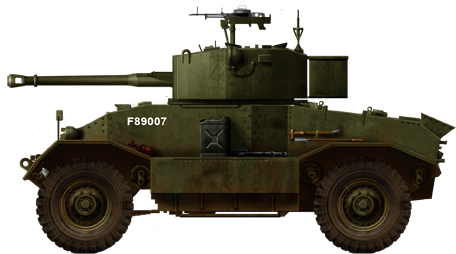 AEC Mk.III, 1st King's Dragoons Guards, XII corps, 2nd British Army, North-West Europe, spring 1945.
AEC Armoured Car Gallery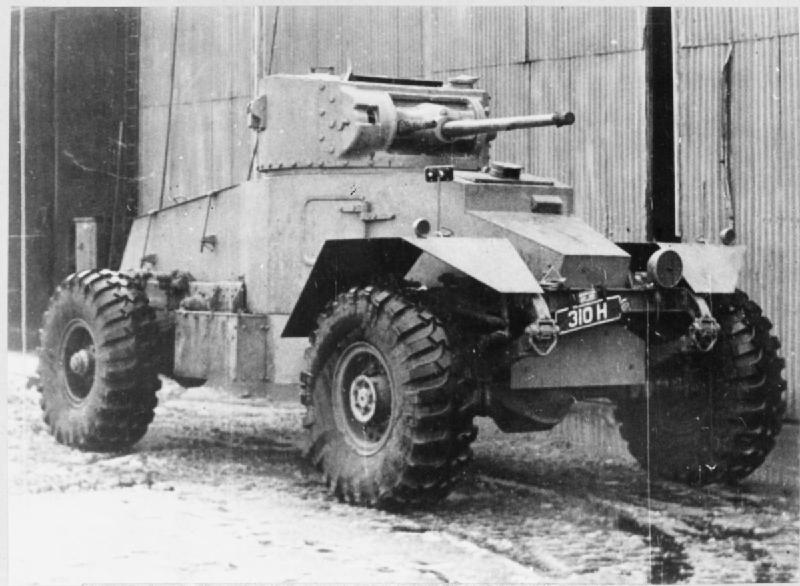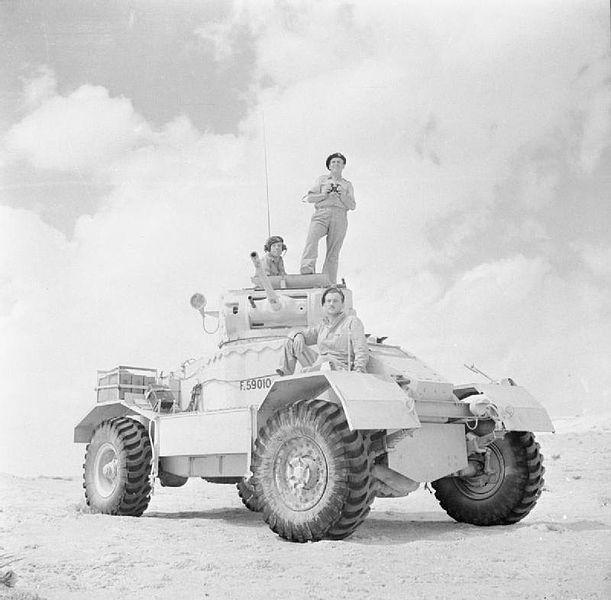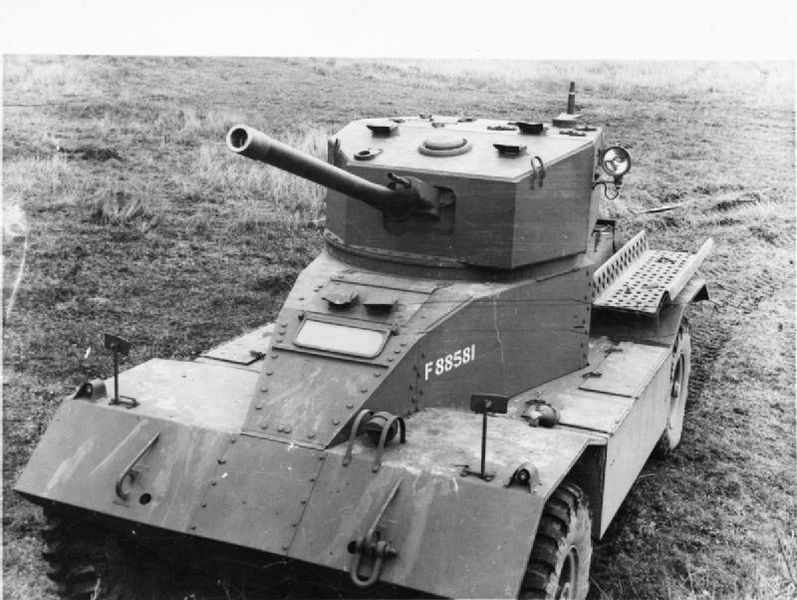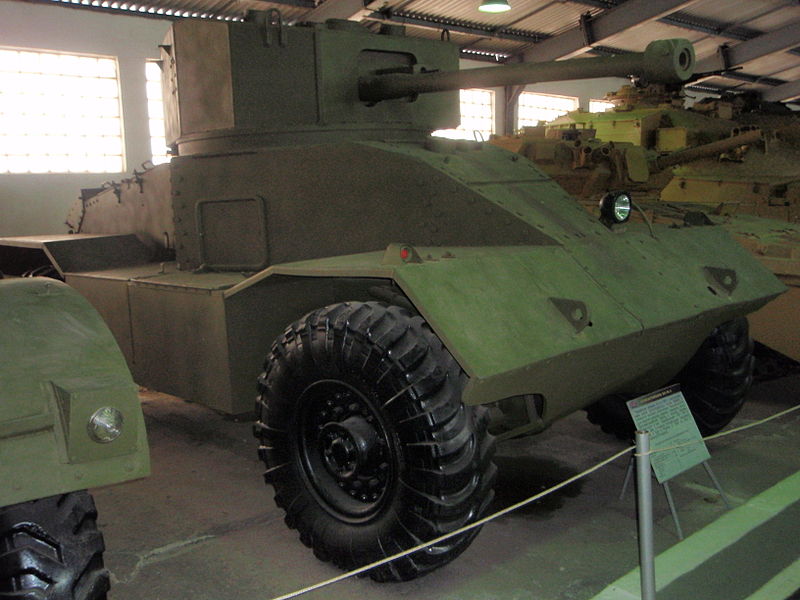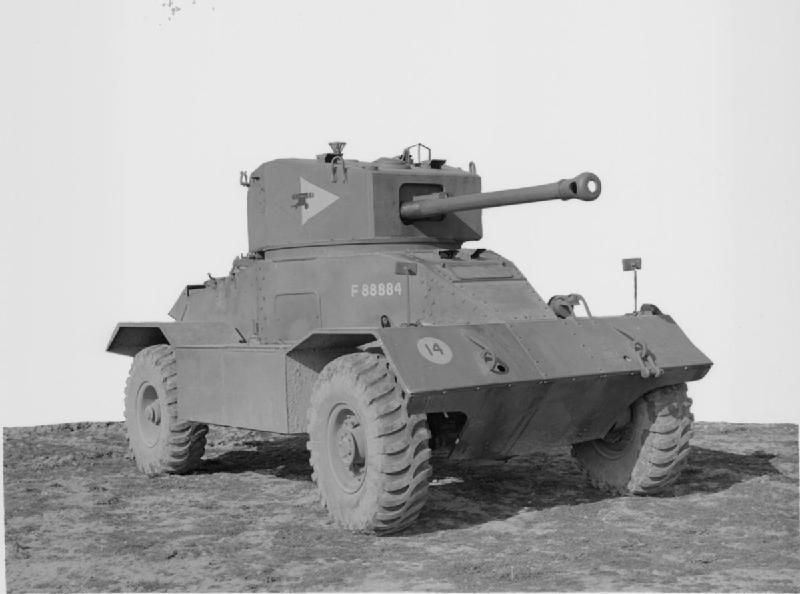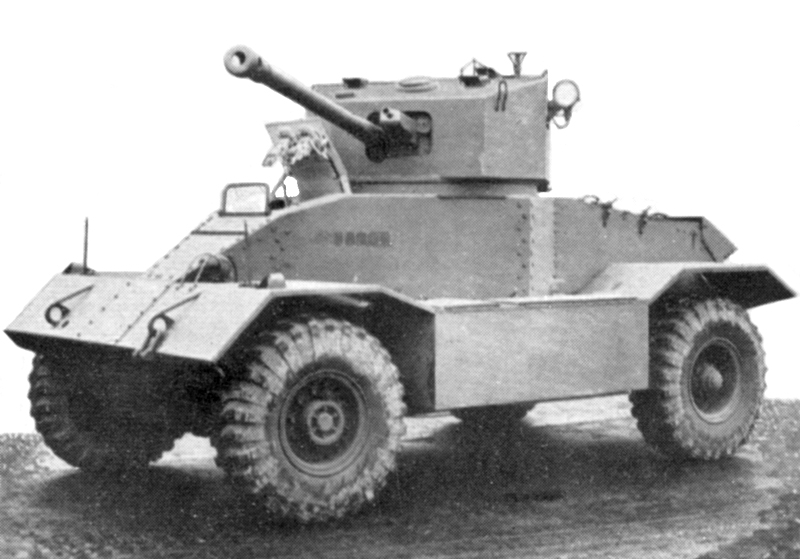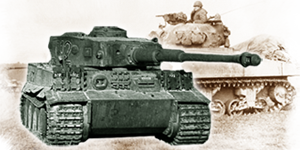 WW2 Tanks
---
WW2 tanks posters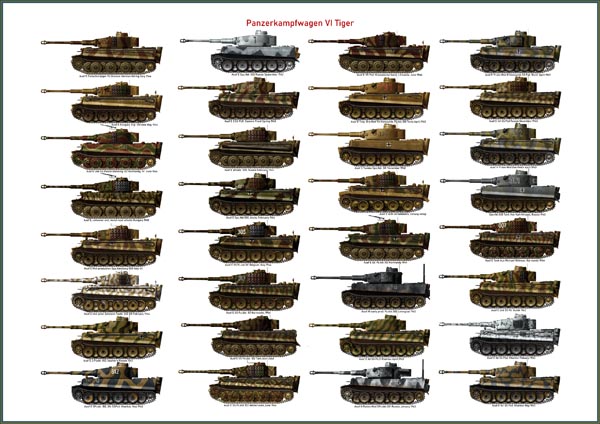 All Tiger tanks liveries.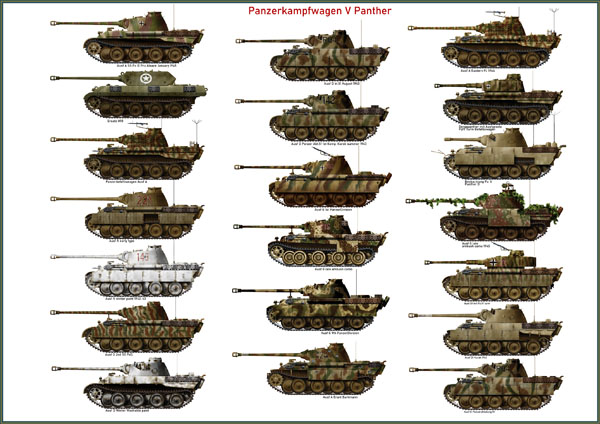 Panther liveries and variants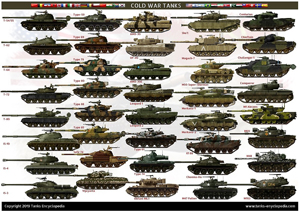 WW2 Armour - All tanks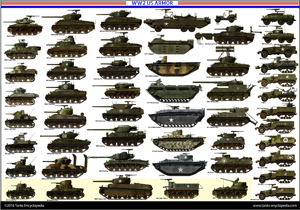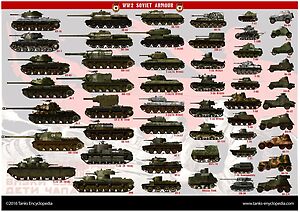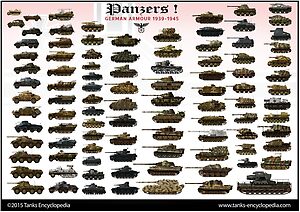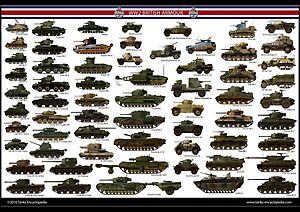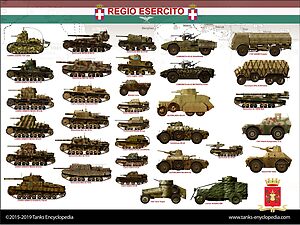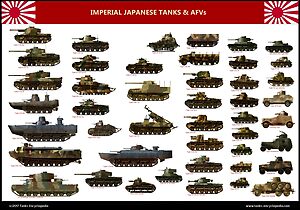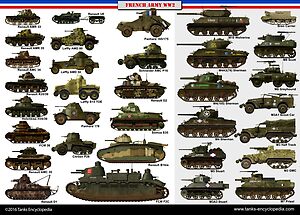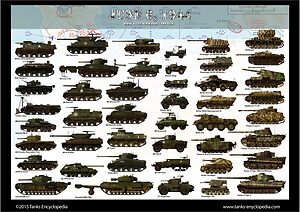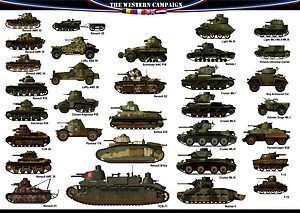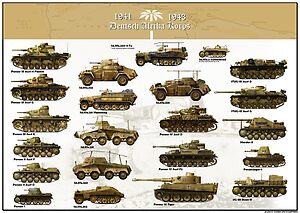 Tanks aces and single tanks series