Stridsvagn m/41
Light tank (1942-1943) Sweden - 220 built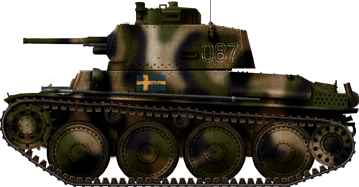 A Czech-based tank
In January 1937, a Swedish commission was sent to Germany, Poland and France to test tank models for possible purchase or licensed production. However, only the Panzer I was retained, but delivery was not possible at that time. After receiving advice, they consulted CKD from Czechoslovakia, which was a profitable export seller. General major Gillner tested the Iranian
AH-IV
and
TNH
, and in July the army ordered two AH-IV plus the licence for 40 more (which ended as the Stridsvagn m/37).
In 1940, the Army once more contacted CKD (later BMM) to obtain 100 TNHPs, but the negotiations were led under German control. In March 1940, 90 were eventually ordered, but when delivered early in the summer, the Germans seized the entire batch for their own needs. Although rebuffed, the Swedish then placed a new order for local licensed production, and a contract was signed in December 1940 for 116 TNHP-S, Swedish Stridsvagn m/41.
The Stridsvagn S-I
This first series were built under licence by Scania-Vabis in Södertälje, and equipped with a Scania type 1664 engine producing 142 hp. They had thicker frontal armor and a different layout. The turret frontal armor was also reviewed, and internal space was increased by fitting a straight rear plate. Main armament comprised a 37 mm (1.45 in) Bofors m/38 L/37 or L/40 and two 8 mm (0.31 in) m/39 machine-guns. Deliveries took place between December 1942 and August 1943.
The Stridsvagn S-II
In early 1942 it was decided to improve the model which, at that time, had obsolete features, like weak main armament and a riveted hull. But their reliability was such a considerable asset that it was decided to built a second series, mainly with increased protection. The frontal armor was raised to 50 mm (1.97 in) and the weight increase was compensated by the adoption of the more powerful Scania L-603, providing 160 hp. This forced an increase of the engine compartment length, thus stretching the chassis by 65 mm (2.56 in). The difference is obvious in the middle, were the second and third roadwheels are more separated in this model. The amount of fuel carried was also raised from 190 to 230 liters, which increased range as well. 122 were ordered in June 1942, but deliveries stopped at the 104th unit in March 1944. The last 18 units were converted into the Sav m/43 SPG.
Active service
The Strv M/41 S-I served with the P3 regiment in Strängnäs, included with the 10th Armored Brigade's light tank companies. The Strv m/41 S-II mainly equipped the P4 regiment's 2nd Tank Battalion, included with the 9th Armored Brigade in Skövde, while others were held as reserve at P2 and P3 regiments. These tanks were withdrawn from service in 1960. It should be noted that two S-IIs served as testbeds, after the war, for upgunned versions, the Pansarvärnskanonvagn II and III. Both were found impracticable and, during the late fifties and sixties, the Pbv 301 APC was developed on the same chassis. Over 220 were built, kept in service until the late seventies.
Links about the Stridsvagn m/41
The Stridvagn m/41 on Wikipedia
On Achtung Panzer
Lots of details on a modeller's page (Swedish)
Stridsvagen m/41 S-I specifications

Dimensions (L-w-h)
4.54 x 2.14 x 2.35 m (15 ft x 7 ft x 7.7 ft)
Total weight, battle ready
11 short tons (23,150 lbs)
Crew
4 (commander/gunner, driver, loader, hull gunner)
Propulsion
Scania-Vabis 1664c, 142 bhp
Top speed
45 km/h (28 mph)
Range
270 km (168 mi)
Armament
Main: 37 mm (1.45 in) Bofors m/38 L-37 or L-40
Secondary: 2x Madsen M39 cal.303 (7.7 mm) machine guns
Armor
From 15 to 50 mm, S-II (0.59-1.96 in)
Production (S-I only)
116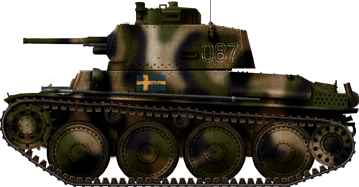 Stridsvagn m/41 S-I, P3 regiment of Strängnäs, 10th Armored Brigade, light tank company.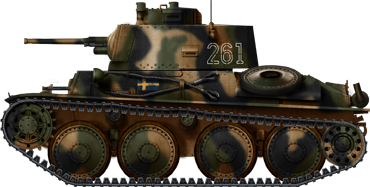 Stridsvagn m/41 S-II, P4 regiment, 2nd Tank Battalion, Skövde.
Gallery
Strv m/41 3/4 front view- Credits: Wikipedia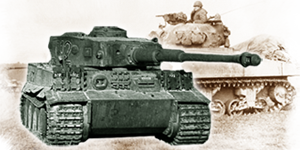 WW2 Tanks
---
WW2 tanks posters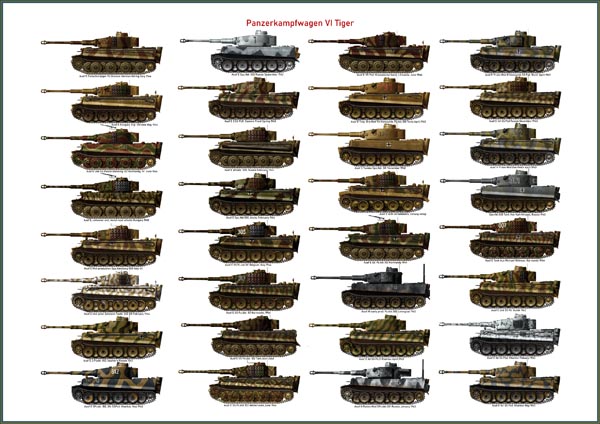 All Tiger tanks liveries.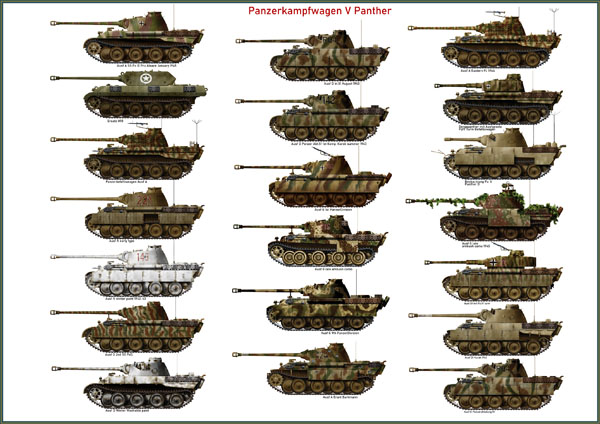 Panther liveries and variants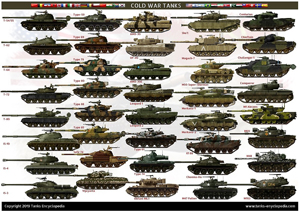 WW2 Armour - All tanks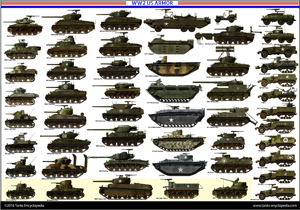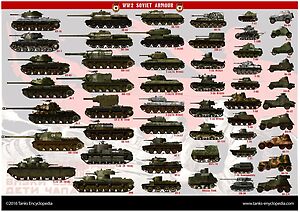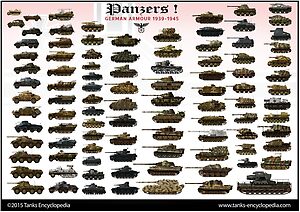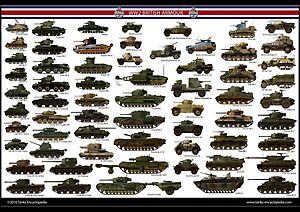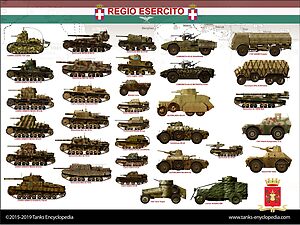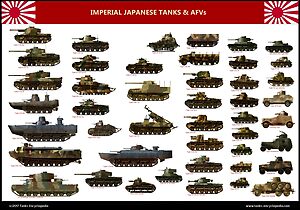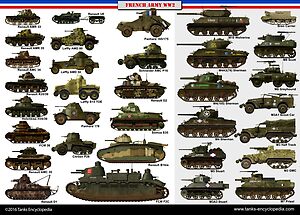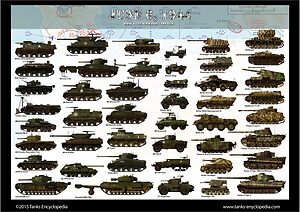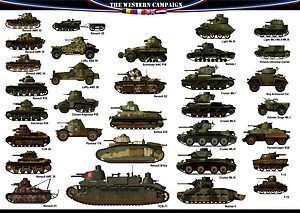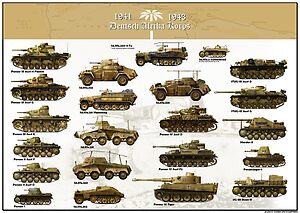 Tanks aces and single tanks series