Braat Overvalwagen
Armored car (1940)
KNIL - 25 built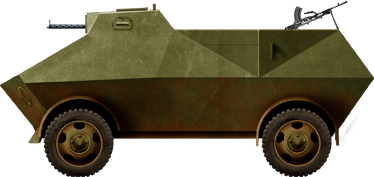 KNIL main local armored car
Far more numerous armored vehicles were used by the KNIL (Koninklijk Nederlandsch-Indisch Leger) than the Homeland Royal Army back in the Netherlands. The territories to defend here were much extended and the Japanese threat all too present. Two models of the Overvalwagen (assault vehicles) were used, one by the Dutch East Indies Homeguards (Stadswacht) and another by the KNIL. The latter were apparently produced in several versions from mid to late 1940 and on several sites, and production figures are elusive.
Design
These vehicles were all based on Chevrolet COE (Cab Over Chassis) trucks, possibly the 1939 "short" version, and converted locally by the metalworks in Surabaya, Eastern Java. According to the Chevrolet nomenclature of 1939, this could be the dual rear wheel, 107 5/8 inches wheelbase heavy duty model, with 1 1/2 tons rated capacity. They were known apparently as the "Braat" Overvalwagen, for "type B". Basically they looked more stocky and bulky than the Homeguard "Type A" model, and well-armed. They were designed by K.N.I.L. Engineer Captain Luyke Roskott in 1940 and showed a well-sloped, welded hull. The hull was 20 mm (0.79 in) thick at the front glacis, sides and rear were 12 mm (0.47 in) thick (double 6 mm/0.24 in armor plating), in order to deflect or stop small arms fire. The main cab counted one driver armored hinged panel and a side vision slit, while the commander position received a three-faced casemate housing a cal.30 Browning machine gun, air-cooled or liquid-cooled .303 Vickers (according to photos), and a rear hatch. The rear compartment was open-top and could house up to 12 equipped soldiers. The sides received square or diagonal-shaped extensions, giving more room for a central gun. The headlights were internal, protected by armored shutters. The tires were also partly protected by front and rear-wheel armor plates and of all-terrain configuration.
Production and versions
According to Overvalwagen.com, 90 Overwalwagens of all types were produced (unclear if Type As included). Of this total at least 25 were of the type B or "Braat". Five types were built.
-the standard APC, equipped with a single Vickers 7.7 mm (0.3 in) light air-cooled machine-gun. 15-16 based at Bandung, Java, with the armored infantry company of the Dutch East Indies Tank Battalion (Mobiele Eenheid).
-scout/cavalry version, equipped with a several machine-guns. 9-12 based around Surabaya.
-AA version, equipped with one water-cooled Browning .50 AA (12.7 mm) and four Vickers 7.7 mm (0.3 in) machine guns .
-marine version, with a model 1870 37 mm (1.46 in) gun on platform, protected by a mask, and .303 Vickers liquid-cooled machine-gun.
-railroad version, draisines converted after the war, with a fully armored top.
The Overvalwagen Braat in action
The first 12 vehicles were used in the Java area, in armored columns of apparently six vehicle, paraded for propaganda. The same unit was also present in Bandung. Another battalion equipped with the Marine version of the Braat was present in eastern Java. Army vehicles transported Jaeger units. Surviving vehicles not destroyed in Java were captured and reused by the IJA. Some fought at Samarinda in 1942 and survived the war, to be used again during the Indonesian Independence War against insurgents.
Links about Overvalwagen Braat
Dedicated page on Overvalwagen.com
Overvalwagen Braat 1940 specifications

Dimensions
4.20 x 2.20 m x 2.10 m ( 13.78 x 7.2 x 6.8 ft)
Wheelbase: 2.71 m (8.89 ft)
Total weight, battle ready
6 metric tons
Crew
2 (driver, gunner) + 12 infantrymen
Propulsion
Chevrolet Mercury V8, 95 hp
Top speed (road)
90 km/h (60 mph)
Operational range
200 km/85 liters (124.27 mi)
Armament
Vickers 7.65 mm machine gun (0.30 in)
Armor
6-20 mm (0.24-0.79 in)
Total production
About 25 vehicles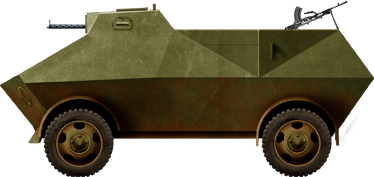 Standard Braat in March 1942, Java area.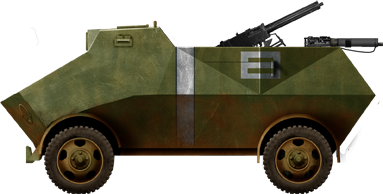 Braat AA for airport defense, with the second hull type and modified bonnets, with a cal.50 (12.7 mm) water-cooled Colt-Browning heavy machine guns and four Vickers 6.5 or 7.7 mm (0.26-0.3 in) machine-guns, 1945 (Indonesian Independence war).
Gallery
Braats carrying Karabijn-mitrallieurs, Java, fall 1940 - Credits : Overvalwagen.com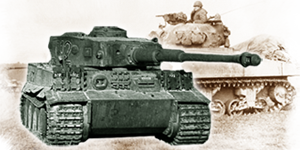 WW2 Tanks
---
WW2 tanks posters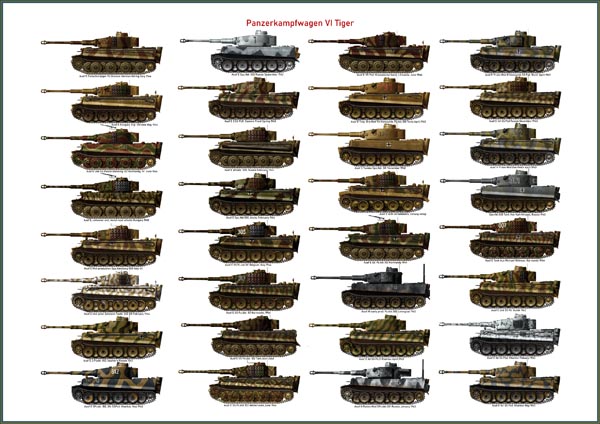 All Tiger tanks liveries.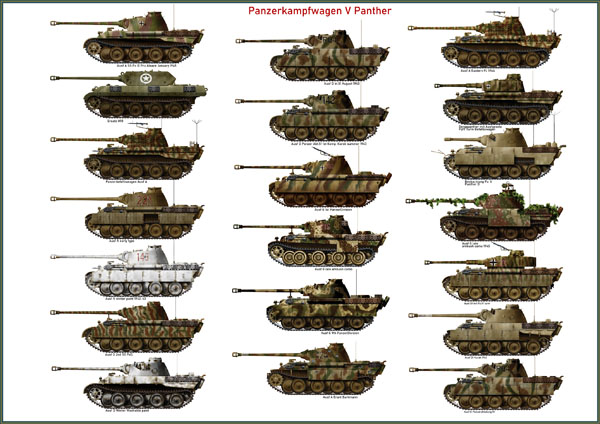 Panther liveries and variants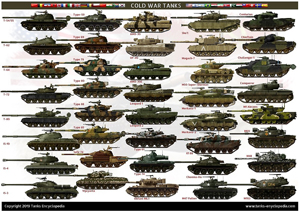 WW2 Armour - All tanks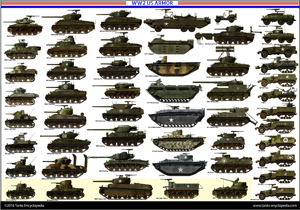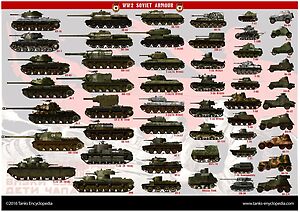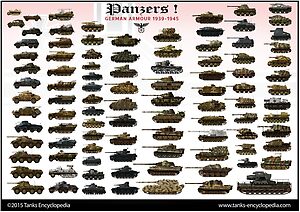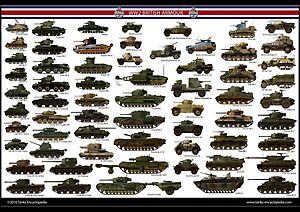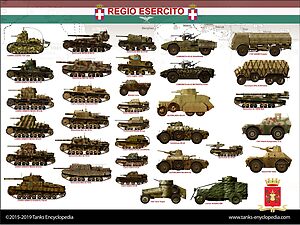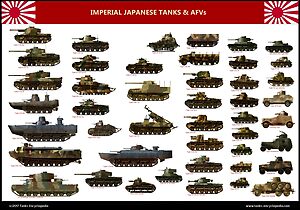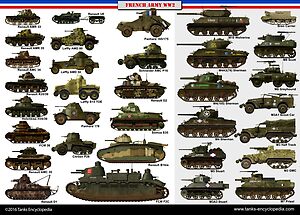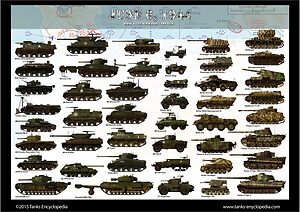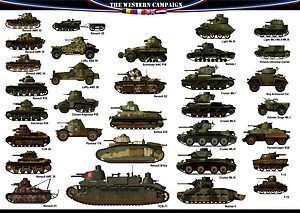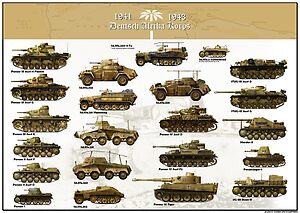 Tanks aces and single tanks series