SADF's best fire-to-weight ratio vehicle
The Eland constituted the staple of SADF forces together with the
Olifants
(modified Centurions), in the numerous border wars with Angola and Namibia. It showed that a lightweight armoured car, armed with a 90 mm main gun, could succesfully deal with MBTs despite an obvious lack of protection, using speed to achieve confusion and effective flanking fire. The Eland 90 was not a proper design, it was based on the French
Panhard AML-60
, another vehicle created for the African theater (Algerian war). This was a mortar-carrying vehicle, but soon the African government showed interest and a licence was secured after negociations with Panhard in 1962-64, and the same time SAAC recommended a 90 mm armed version to Panhard. At that time the only armoured car in service in numbers was the
Daimler Ferret
, ageing, lightly armed and lacking spare part, that the Panhard precisely was sought to replace in French service too. The alternative was to be the Alvis Saracen.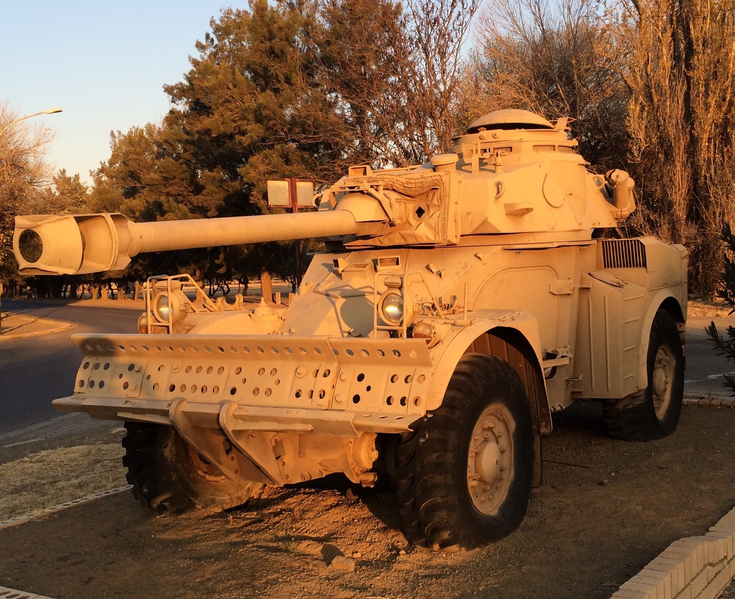 Preserved Eland Mk7 now gate guardian at the Bloemfountain military school.
Development history: From the VA Mk.1 to Mk.4
The first model derived from the licence was the VA (Vehicle A) Mk2 used by reconnaissance and cavalry units in 1964. After succesful trials, the model was built by four companies with an order of 300 and 150 more, turretless, by Sandock-Austral for further devlopments. The first batch of 56 VA delivered in 1966 did not fared well and were ultimately rejected by the army and returned to Sandock-Austral for modifications. At that time, these vehicles still relied heavily on imported parts from France, although around 40% of the components were now manufactured in South Africa. These batches were therefore upgraded in several stages, the Mk.2 had an improved steering system, the Mk.3 had better brakes, and both received a custom fuel system, while the electric clutches were replaced by hydraulics on the Mk.4.
Design
Although still externally similar to the Panhard, the Mark 4 was entirely overhauled with South African components. The shape of the welded hull and turret were similar, position of the driver in the front center remains unchanged (with a three vision blocks hatch and central IR one), the central fighting compartment still housed the gunner and commander, and at the rear was present a turbocharged General Motors 2.5 l (150 in3) inline 4-cylinder water-cooled petrol, coupled to a 6-speed manual constant mesh transmission. The vehicle rested on four massive wheels, with an independent 4X4 drive suspended on active trailing arms. Through the dismensions remains unchanged, the weight rose to 6 tons (vs. 5.5 tons for the French model). Armour was still relatively thin, around 6 to 12 mm at the front, protecting from light arms to heavy MGs rounds. Armament varied bewteen the tow models ordered, the Eland-60 (60 mm K1 mortar and 56 rounds) and Eland-90 (90 mm Denel GT-2 and 29 rounds); The secondary armament comprised two cal.30 Browning M1919A4E1 with 2400 to 3800 rounds, one coaxial and one the turret top, actioned by the commander. The gun was relatively low-velocity (450 to 750 m/s depending on the round) and could fire HEAT-T, HEAT-P, HE and WP-SMK rounds. The effective range was abour 2,200 m (with HE), and the HEAT-T can penetrate 320 mm at 0° or 150 at 60°.
Outside this, there was no NBC lining and the vehicle was not amphibious. Its performances were awaited for such lightweight design, with a top speed of 100 kph on flat, and more importantly 450 km of range for a 25 litres/112.5 km average consumption. This way the vehicle was suited for long-range reconnaissance missions, even extended by carrying extra jerrycans. It was also suited for counter-insurgency missions where MBTs were too costly to deploy.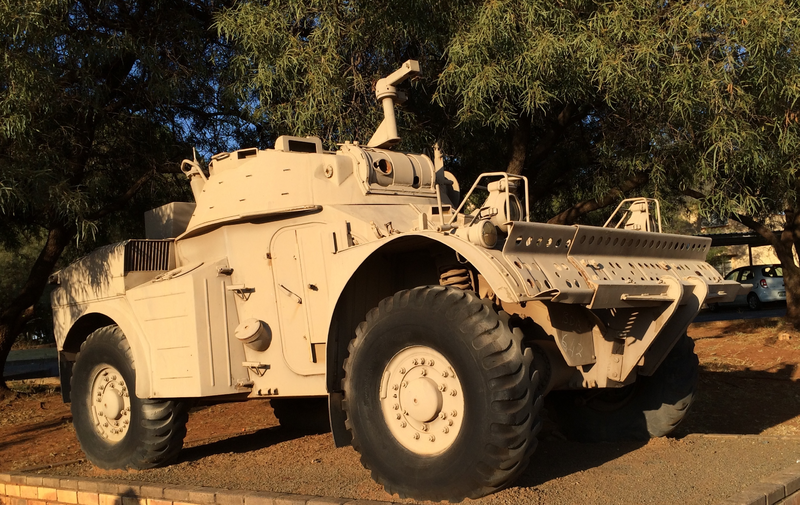 Eland 60 gate guardian of the Tempe military base near Bloemfountain.
The Eland Mk.5 (1967)
By 1967, with a better supply chain, the Mark.5 now had 2/3 of its components manufactured in South Africa and the innovation was a new water cooled inline-4 cylinder petrol engine, and the name was officially changed to Eland, the local massive savannah antelope.
The Eland Mk.6 (1974)
This final design incorporated much of the Mark.5, but its first roots were established in 1969, after a proposal by the SA government. A replacement with a vehicle more suited to anti-tank warfare was thought. By the early 1970s, the 500 Elands delivered so far (among these only 131 were of the 90 model) were registered in active service, but at a further order for 356 Eland 90s was added the fitting of ENTAC missiles to bolster their antitank capabilities of the whole fleet. Eland Mk6 were Mk5 reconversions of Mk.5 and older types in 1974, for a final total 1,016 Mk.6s in the inventory by 1975. These were soon confronted with MPLA forces in Angola. Post-actions reports were full of indications for agains some improvements, which led to the Mark 7, the final type in 1979.
Eland Mk.7 (1979)
This type incorporated new power brakes and transmission with a slightly lengthened hull. The turret was extended and a received a domed commander\'s cupola with vision blocks. The engine was now fixed on rails for a 40 min. maintenance. This type was accompanied bu further orders for a total, with all conversions of 1600 vehicles. However the model still had numerous shortcomings, like flammable petrol engines (RPGs threatened), an unsufficient ground clearance making it trapping bushes, its own off-road limitations inherited from a 4x4 configuration, and a low pressure-medium barrel 90 mm that hardly get through the armour of a T-55 or 62, let alone more modern soviet tanks. This triggerred a real replacement by the much more capable Ratel-90 et Rooikat, the second as a tank destroyer in the 1980s.
The Eland in action
Since this model was the main armoured vehicle in SADF service, it performed as well as it could against much superior armour, using dashing but effective tactics based on out-manoeuvering enemy tanks to target weak spots at the rear. The Mark 6 used from Silva Porto in mid-october 1975 were tested with the Cuban and People\'s Movement for the Liberation of Angola (MPLA) forces in Operation Savannah. The "red ants" as they were soon known butchered MPLA\'s Soviet T-34 and PT-76 with apparent ease and practically no losses but a few vehicle abandoned due to mechanical failures. They were used by the Special Service Battalion, 61st Mechanised Infantry Group during Operation Reindeer and Sceptic (1980), Operation Protea (1981) and Operation Askari (1983) in Angola, also engaging T-54/55s, but at short range and often using multiple hits. The last operation showed the obvious limitations of the Elands vs. more modern armour. By then most of the existing mark 7s were in action in the border wars with Angola and Namibia, while the remainer replaced older mark 4s in service with the Rhodesian Security Forces. The latter were found in action in the Rhodesian Bush War, where the 30 Elands of the Rhodesian Armoured Corps (RhACR) fought in many intensive counter-insurgency operations.
These were also used in 1979 into Mozambique during Operation Miracle (1979), leading an assault against a heavily defended hill. They also saw action by the legal new government of Zimbabwe (former Rhodesia) or between ZANLA and ZIPRA militants. Elands were also used by the South West African Territorial Force\'s 91 Brigade and 34th Kavangoland Battalion. Further north Elands were used in the Western Sahara War, by the Royal Moroccan Armed Forces (FAR) in 1976, engaged against Polisario guerillas at the Operation Imam in 1979. Other users includes the Angolan Forces in the second Congo war in the 1990s, or Chad to patrol its Sudanese border vs. Islamic radicals incursions. But this is far frow over since the vehicle is cheap to operate and maintain, and there is still some commonality with the AML likely to be found also throughout Africa. Other users includes Benin (3), Burkina Faso (4), Malawi (13), and Senegal (47).
The "Noddy Car" (after its tendency to rock when firing) was officially retired in 1994 from SADF service but a last exercize occured in 1996 with SANDF Elands in operation. By 1998, the 235 vehicles still operational were stored, or possibly scrapped in part. Many were sold in the meantime. The South African Armour Museum and Sandstone Estates have one each in display while others could be found as gate guardians in many bases. However its seems that a 7TD version (turbodiesel engine 103 hp at 4,000 rpm, 85 kph) was revealed bt Reumech OMC for export in 1994. 200 SADF Elands were purchased by Reumech for such export conversions. Based on 2006 transaction, the price tag of one Eland 90 today is around $313,462.
Links
The Eland Mk.7 on wikipedia
The Eland Mk.7 on Army-guide
Eland 90 specifications

Dimensions (l-w-h):
4.04 (5.12 oa) x 2.01 m x 2.5 (13.3 x 6.7 x 8.2 ft)
Total weight, battle ready:
6 Tons (?? ibs)
Crew :
3 (Driver, Gunner, Commander)
Propulsion:
GM 2.5L (150 in3) inline 4-cyl. wc petrol
Suspensions:
Torsion arms
Top Speed
100 kph (65 mph)
Range (road)/Fuel consumption
400 km (250 mi) for 380L - 50L/100
Armament (see notes)
75 mm SA49 with 56 rounds (3 in)
3/4 x 7,5mm (0.3 in) MAC Reibel Mgs 4500 rounds
Armour
Hull nose and turret 12 mm, sides, rear 6-10 mm
Total Production
1600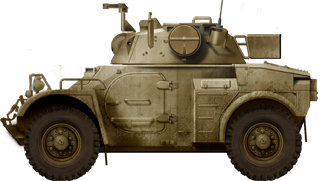 Eland Mk.1, now preserved without mortar or MGs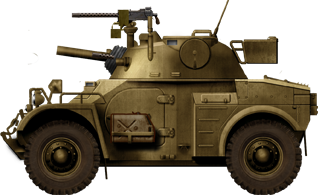 SADF Eland 60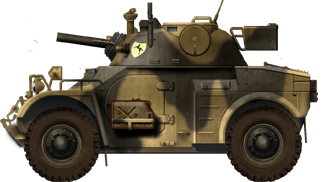 Senegalese Eland 60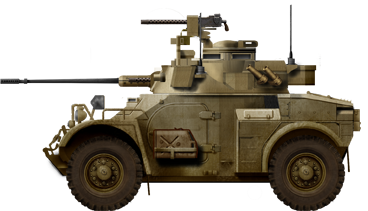 SADF Eland 20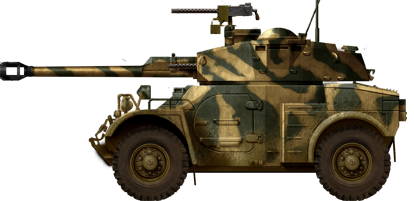 Eland Mk.5 now in Zimbabwe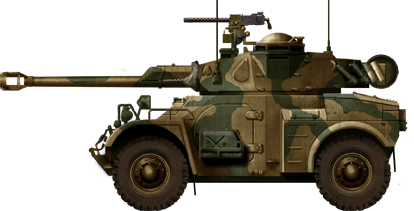 SADF Eland Mk.7, camouflaged, Angola, 1979.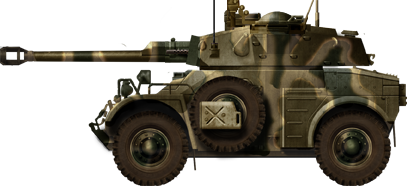 Eland 90 of the FAR (Royal Morocan Armed Forces) dealing with Polisario, 1979.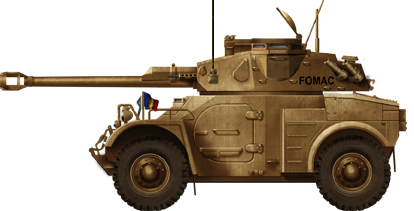 Chadian Eland Mk.7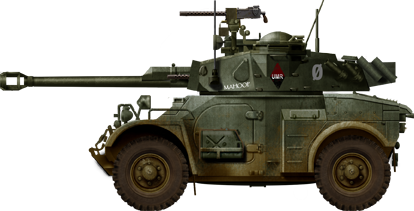 Eland Mk.7 of the UMR in green livery
---
Small video
Eland Gallery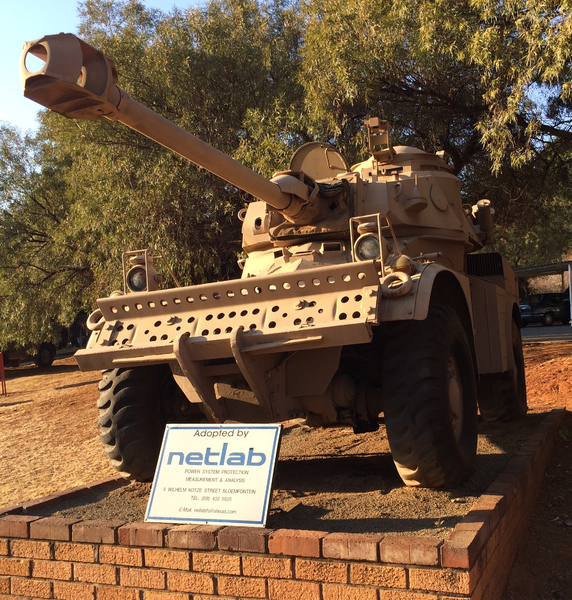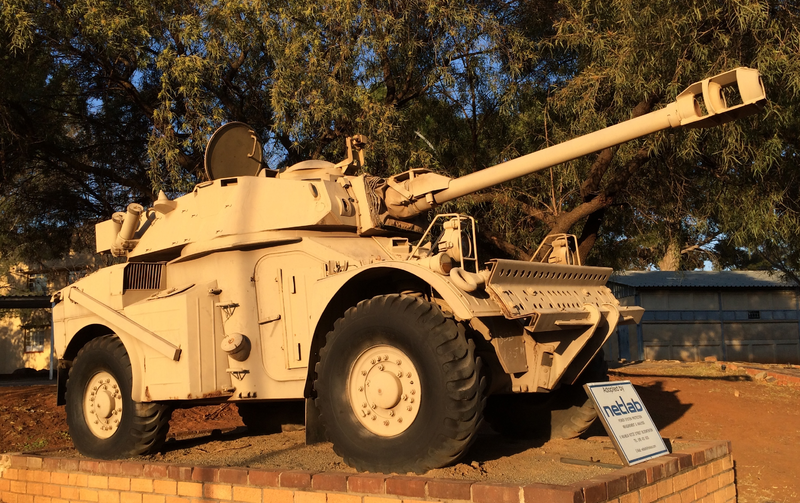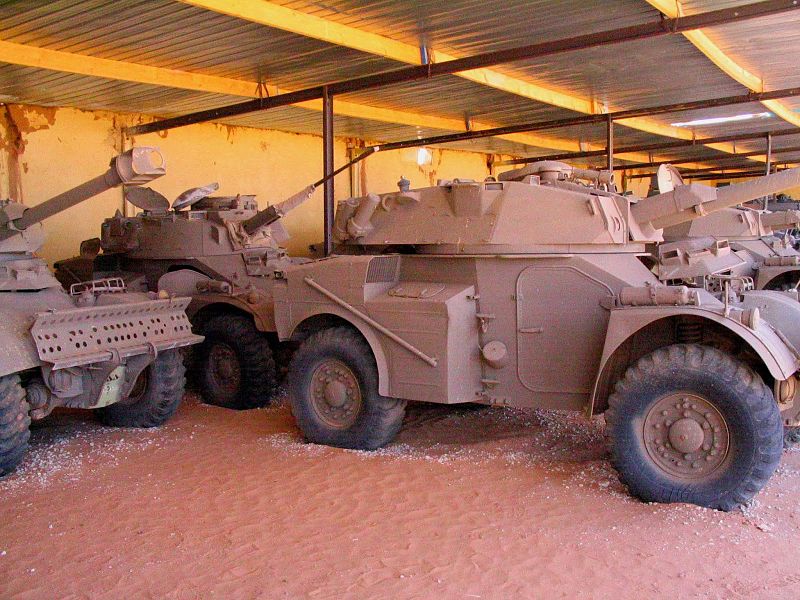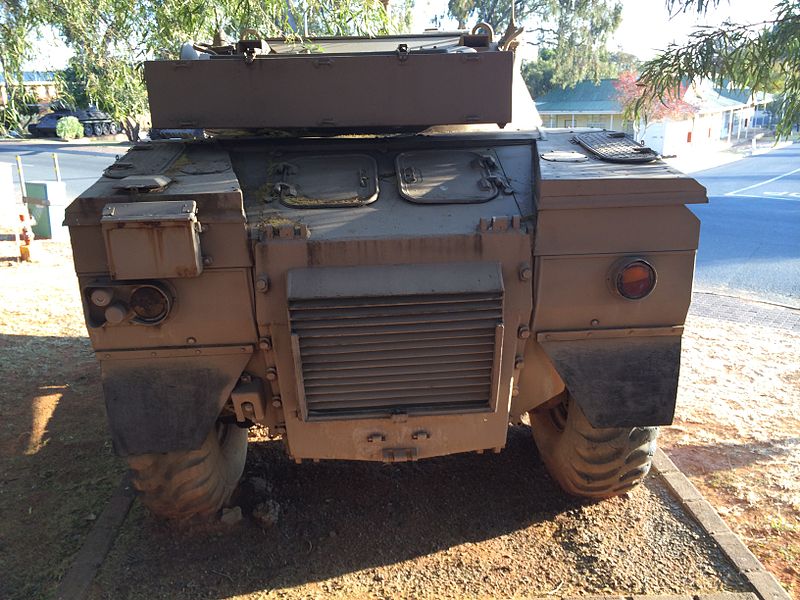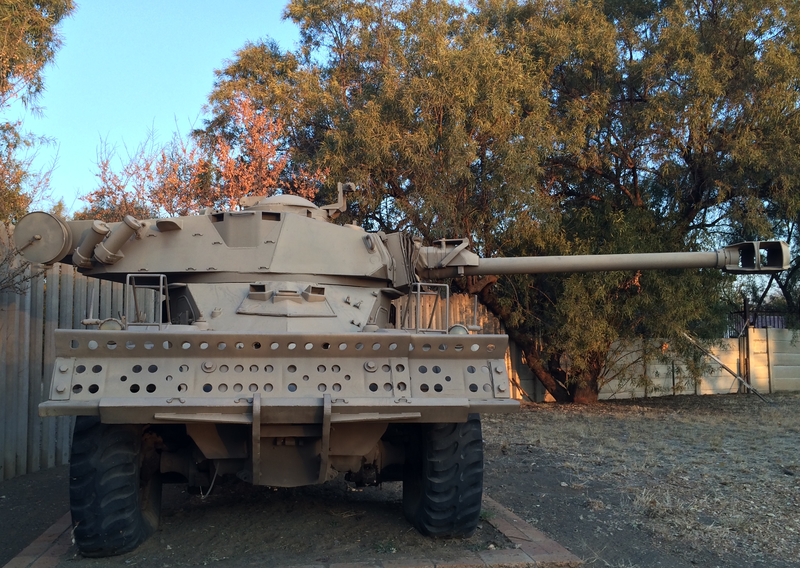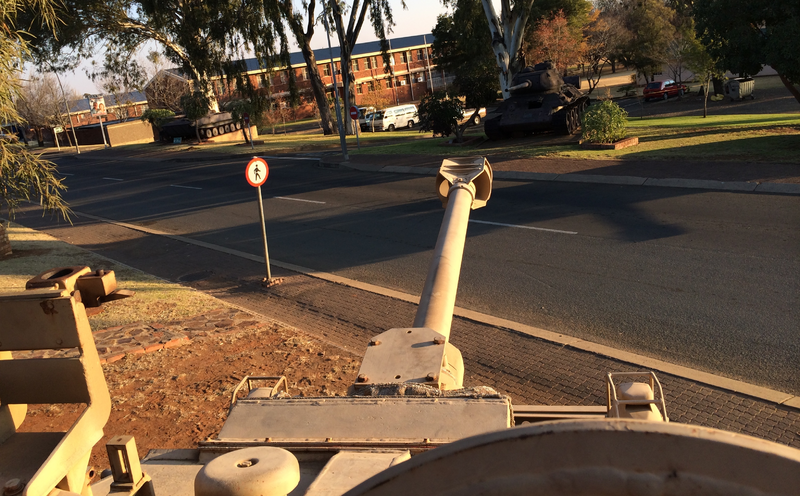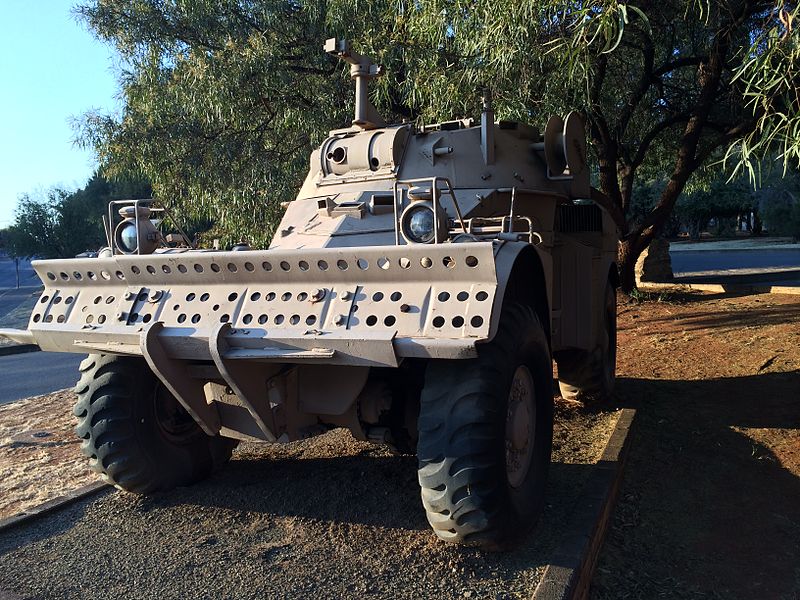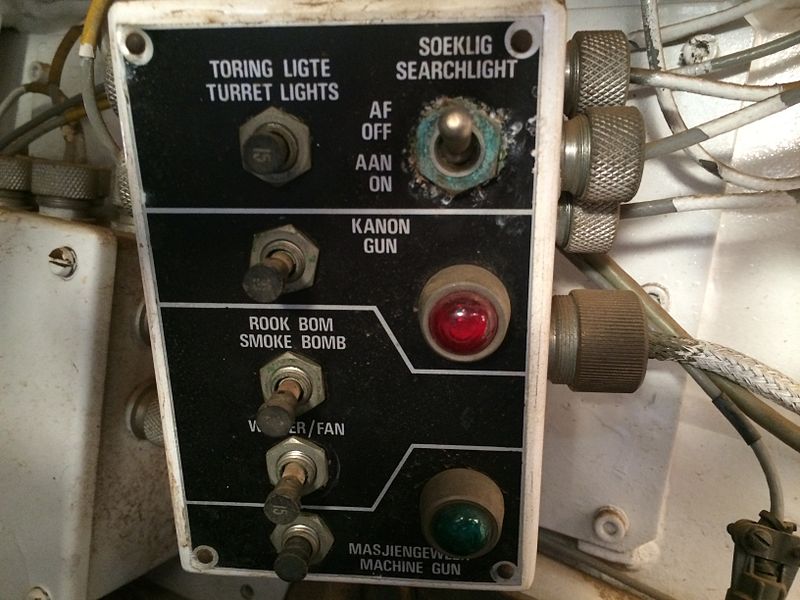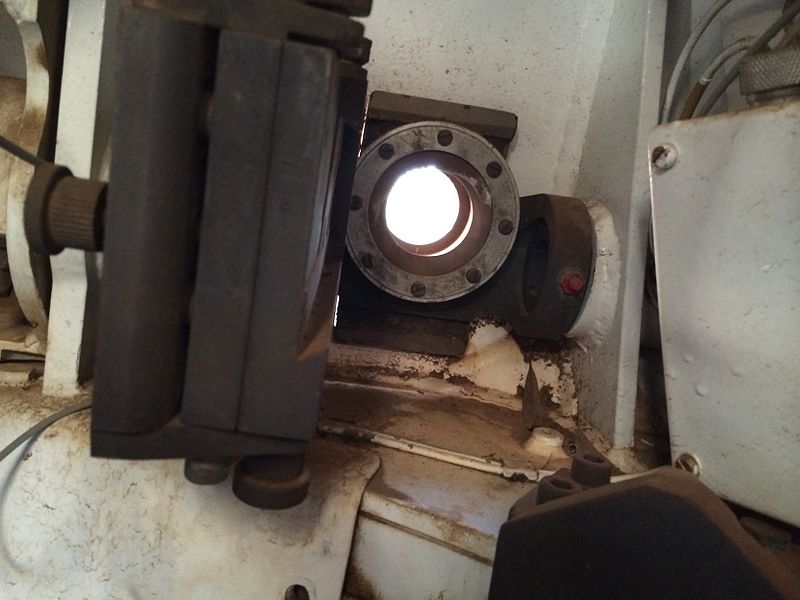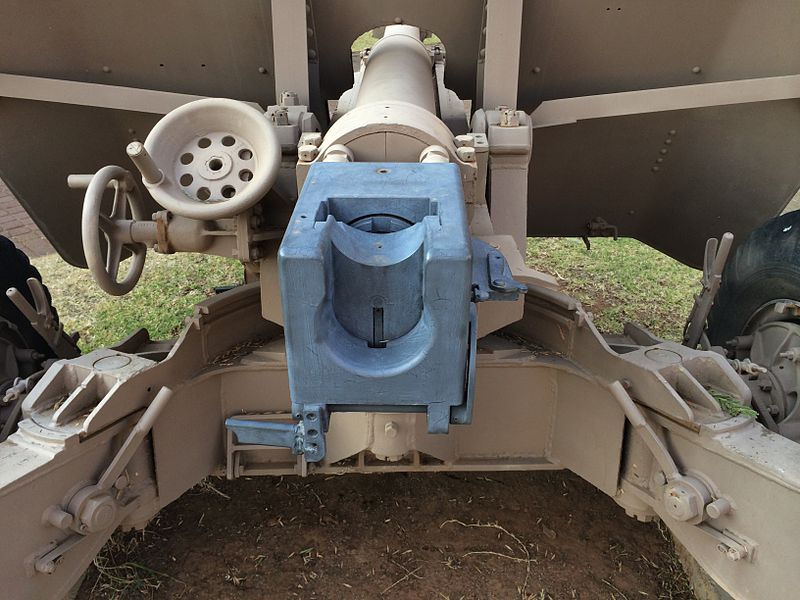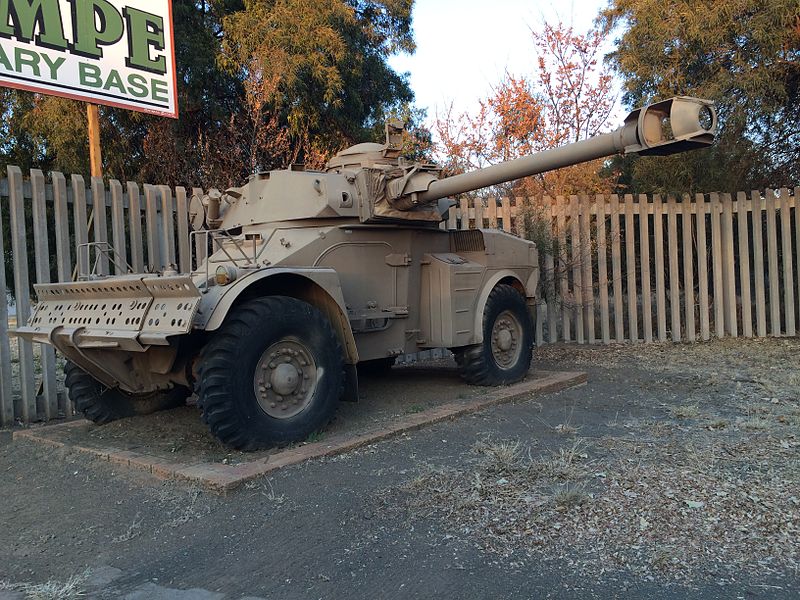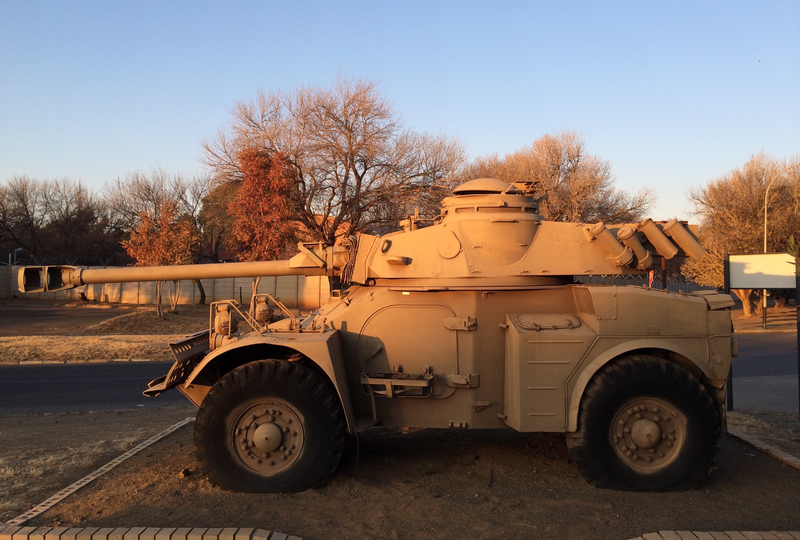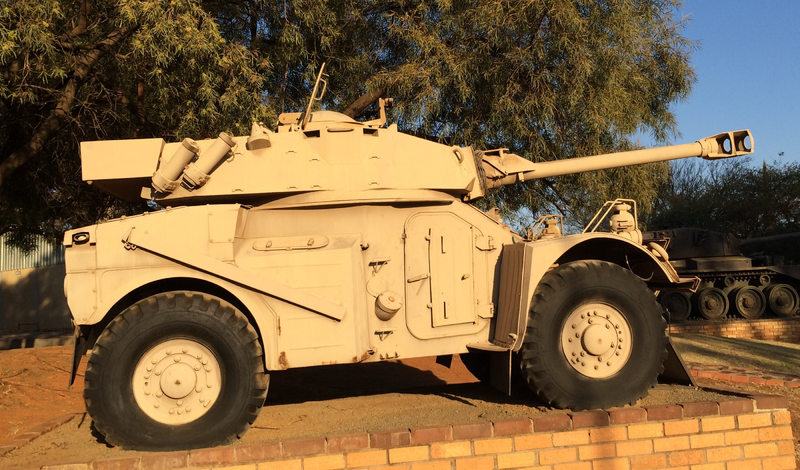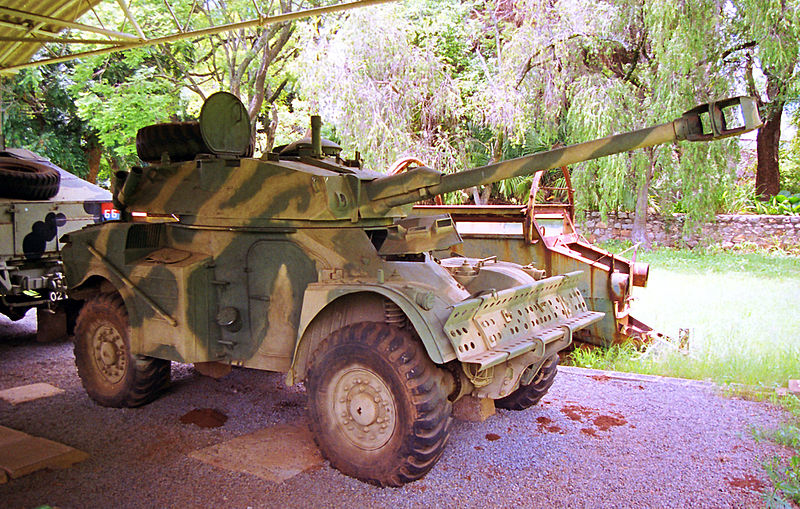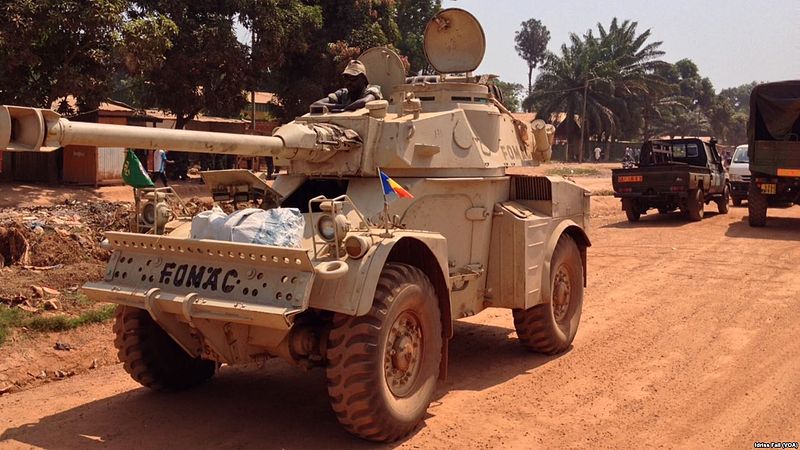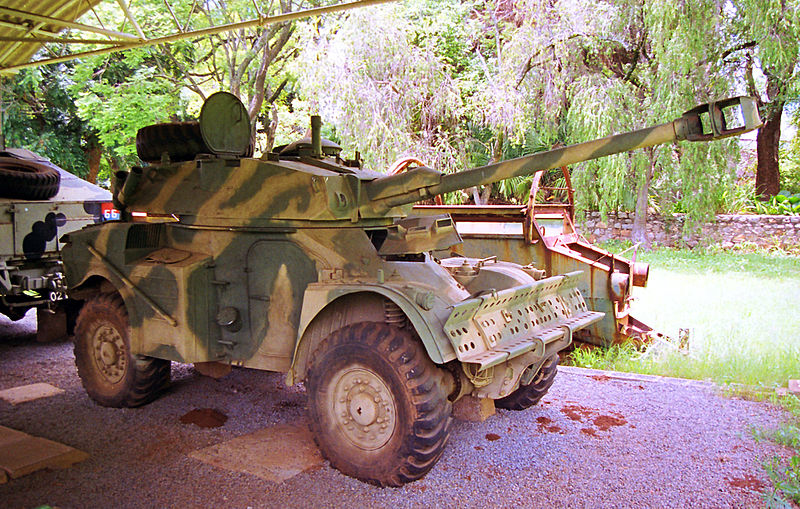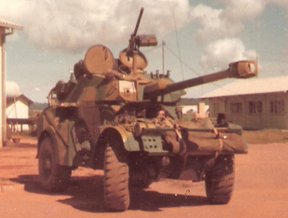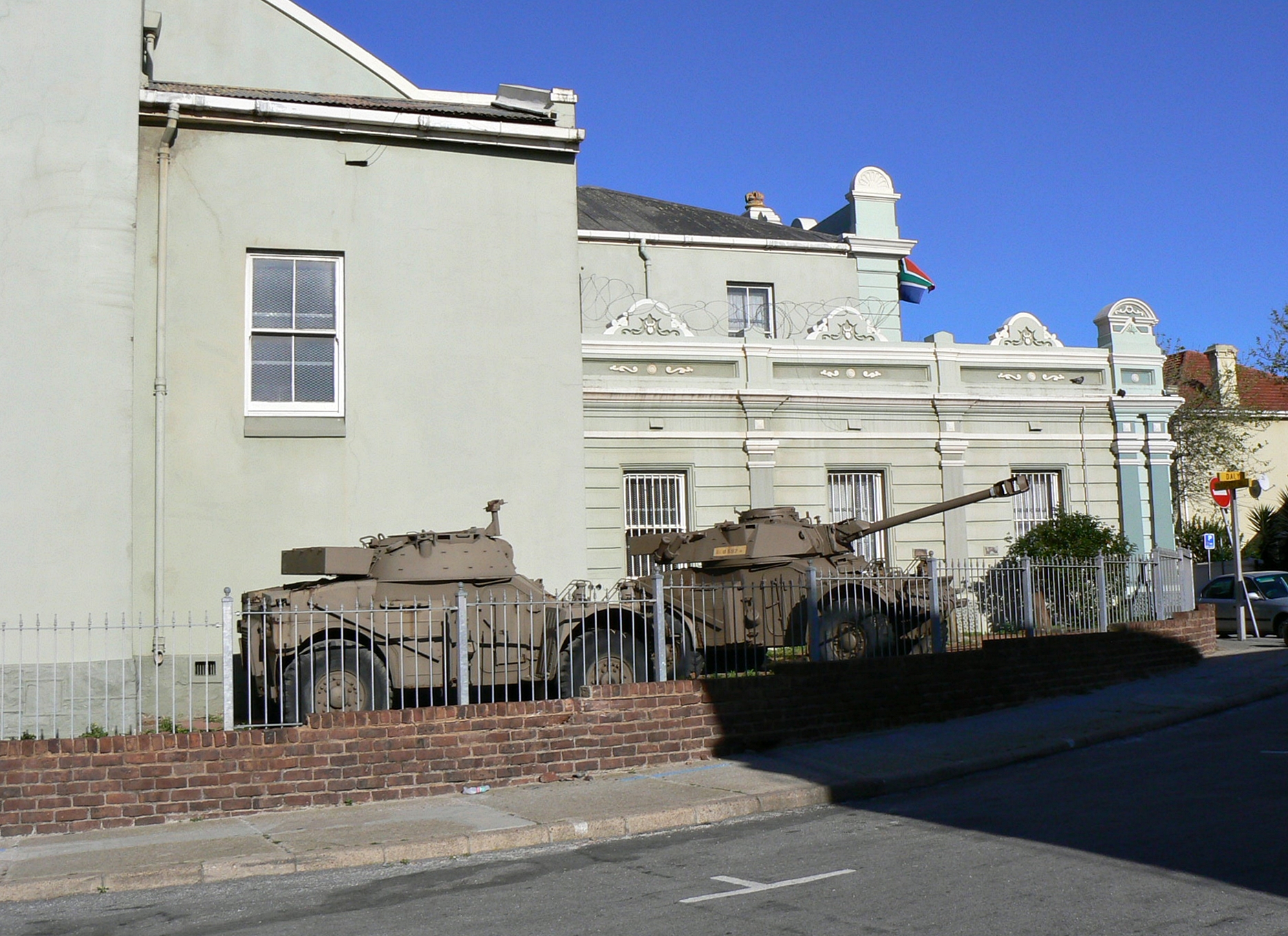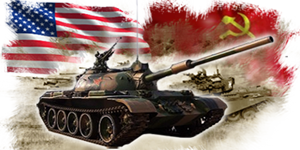 Cold War Tanks



































Cold war tanks posters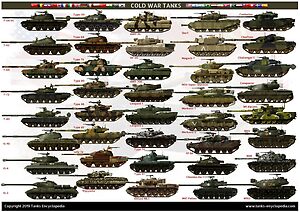 Cold War Main Battle Tanks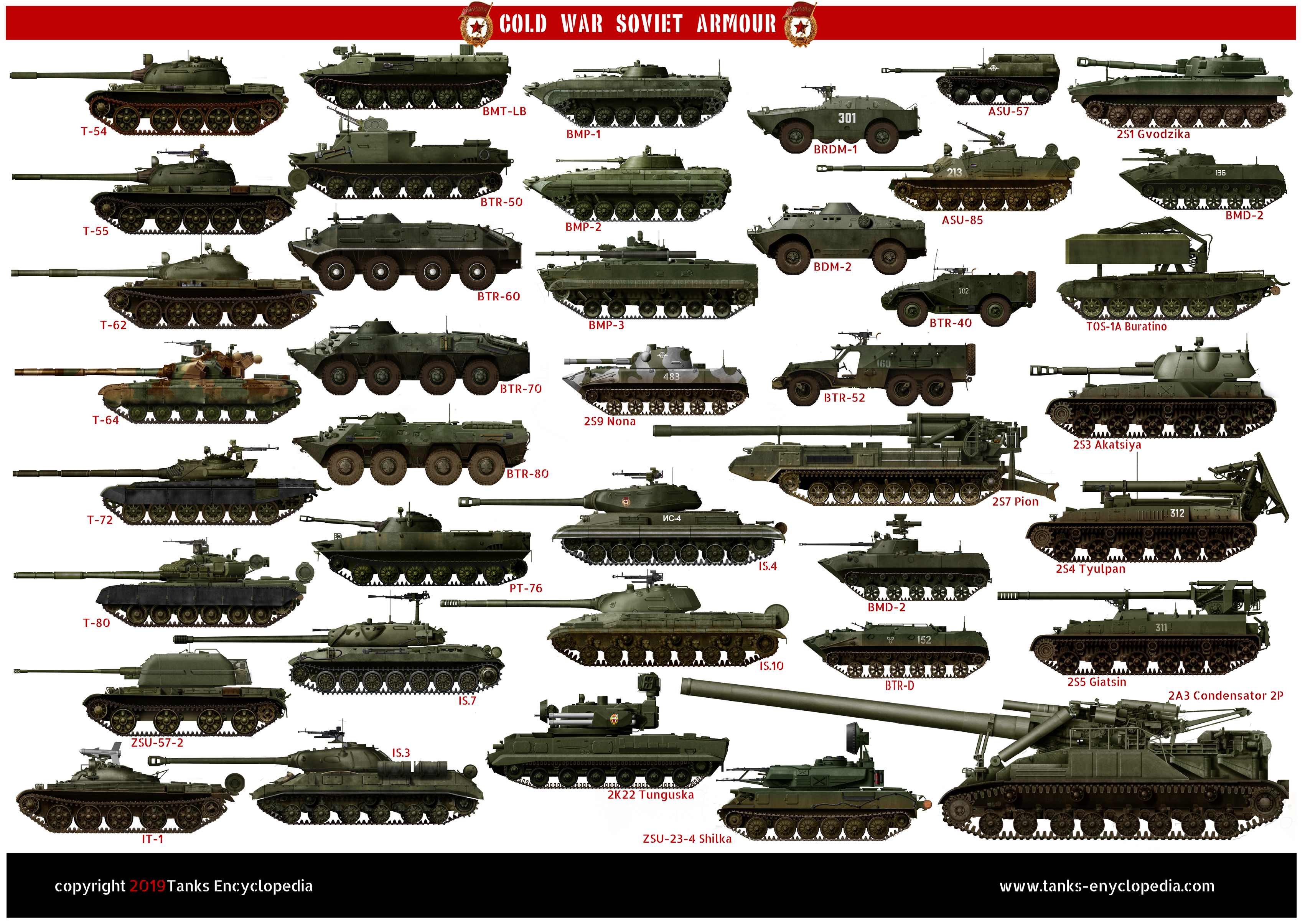 Cold War Soviet Army