The first British three-man light tank
The previous Mark IV was the last two-man tank, since it appeared clearly in exercises that the commander was overloaded. He was at the same time gunner, loader, radioman and had to take decisions and monitor the battlefield, sometimes even directing others when asked for. There was no real option as to how to drop one of these tasks. A third crewmember was indispensable, like in other "scaled-up" tanks of the British Army. This imposed a brand new design of an enlarged tank, which will ultimately served as a testbed for the mass-produced Light Mark VI. The L3E1 was the initial prototype, tested in 1934.
Design
Although the drivetrain and chassis were close to the former Mark IV, the hull was widened, heightened and lengthened, and the new turret was larger, rounder, with sloping sides. The turret ball race counted 213 ball bearings (3 degree for each the traverse wheel turn), and it was held in place by six clips. At the bottom was a pedestal containing the radio batteries, ammunition and gunner's seat. The latter also operated the radio, although the well-loped turret's rear made it difficult for a radio to fit. The gunner used his shoulder to elevate the two independent Besa machine-guns, one .303 (7.62 mm) and one heavy cal. 50 (12.7 mm), which gave the vehicle some antitank capability.
There was a sighting scope with one scale for each gun. The commander had a rounded cupola of the "bishop's mitre" type. To allow larger fuel tanks to be fitted at the rear, this part was lengthened and, consequently, a rear idler was added, compensating for the weight shift and improving handling. A single return roller was placed just above the front coil spring arm. Components and tracks were the same as previously used on the Mark I. Overall these choices appeared judicious. A three man crew also spread the maintenance load. The top speed was reduced, but the range was undiminished.
Variants
Twin 15 mm (0.59 in) AA Besa machine-guns or quad Boulton & Paul AA machine-guns (same type mounted in the 1938 Defiant fighter's turret), were mounted on one or two separate Mk.V light tank. The following Mk.I AA tank (quad 7.92 mm/0.31 in Besa mounted on the Mk.VIA) was produced in limited numbers and the Mk.II AA was identical, but with an enlarged turret plus external ammunition box. The Mark V AA prototypes pioneered these series. An experimental antitank version was also tried with a 2pdr (40 mm/1.58 in) fit in an open-top turret, and another fitted the same gun in a large, sloping back turret. Other tested various technical modifications, like receiving an extra bogie wheel and longer track, a continuous rubber track, a Perkins diesel engine, revised turret bustle for radio, wireless box, no top rollers configuration, or without "Bishop's Mitre" Cupola.
The Light Tank Mark V in action
In 1934, twelve prototypes of the Light Tank Mk.V were sent to the 1st Light Battalion Royal Tank Corps for testing. A first for development of tanks, a team of mechanics from Vickers- Armstrong lived with the Battalion during the trials, allowing manufacturer and end user to directly communicate. However, this wasn't often repeated in the future. In 1940, some were shipped to France, to operate as advanced training tanks for the BEF. The Light Mark VI made up the bulk of the British light tank force. Little is known about their fate, but, since none were repatriated, only the remaining few in Great Britain were still available after the defeat of France, for home defense. It's most likely they were phased out after 1941. According to some sources, ten were purchased by Australia in 1936.
Vickers Light Mk.V specifications

Dimensions (L-w-h)
13ft 0in x 6ft 10in x 7ft 4in (4.10 x 2.15 x 2.80 m)
Total weight, battle ready
4.1 tonness (10.740 lbs)
Crew
3 (driver, commander, gunner)
Propulsion
Meadows ESTE 6-cyl gasoline, 88 hp (65.64 kW)
Speed (road)
32 mph (48 km/h)
Maximum operational range
125 miles (201 km)
Armament
1x Besa cal.303 (7.7 mm)
1 Besa cal.50 (12.7 mm) machine guns
Armor
From 4 to 12 mm (0.1 to 0.45 in)
Total production
22
Links
About the Vickers Light Tank Mark V on Wikipedia
The Mk.V on WWIIVehicles
Early Light Mark V derived from the L3E1 prototype in 1934. The Horstmann suspension system was virtually unchanged.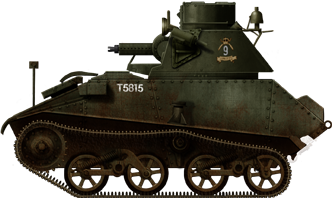 Light Mark V, fully equipped, possibly used by the BEF for training in France, prior to May 1940.
Gallery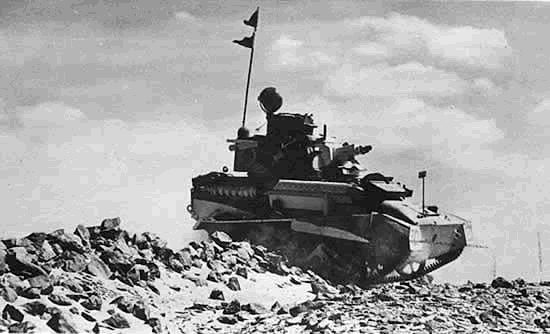 Possibly one of the Australian Light Mark Vs which were operationally used in North Africa, 1941-42.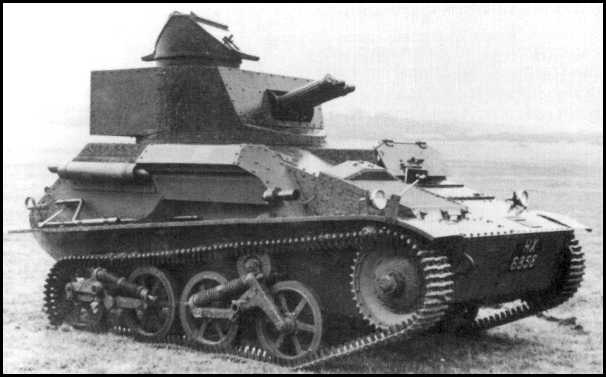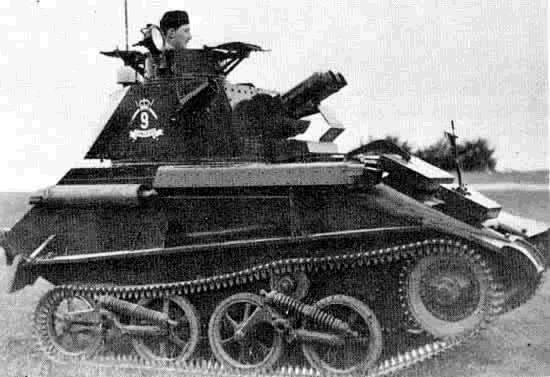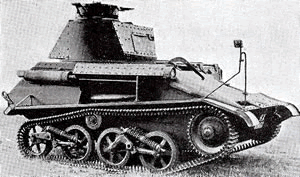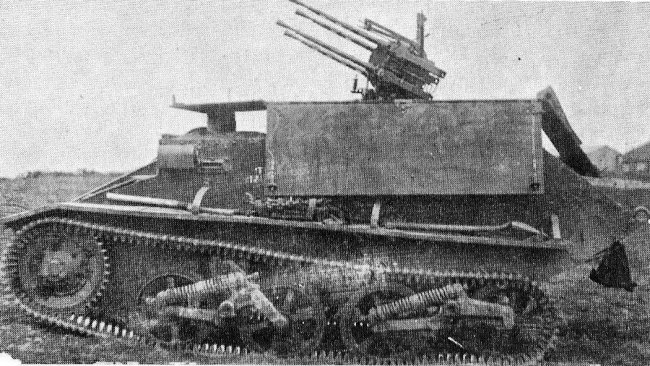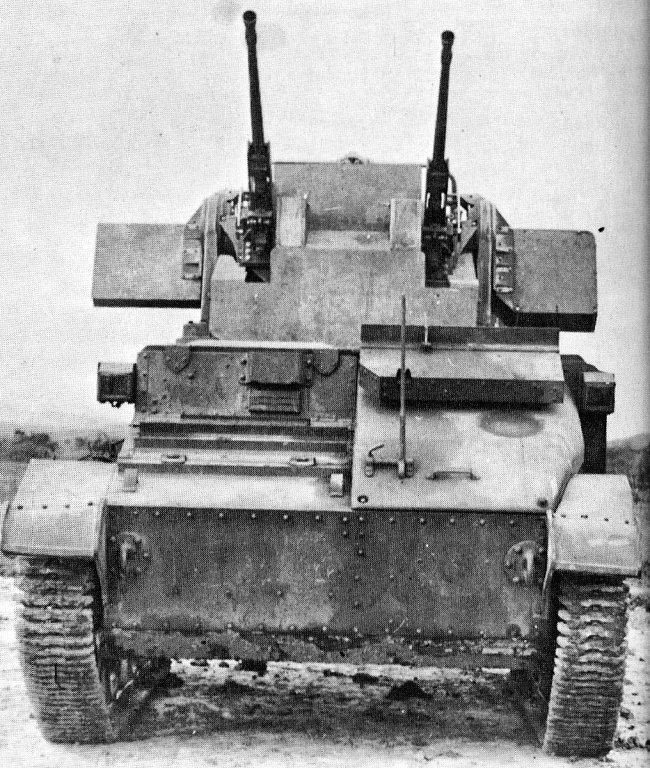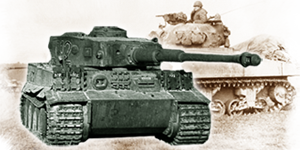 WW2 Tanks
---
WW2 tanks posters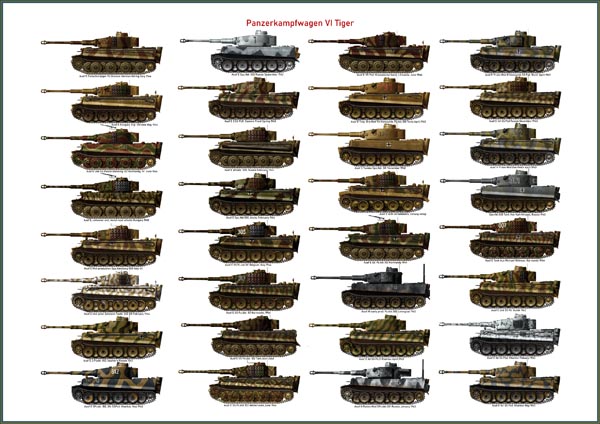 All Tiger tanks liveries.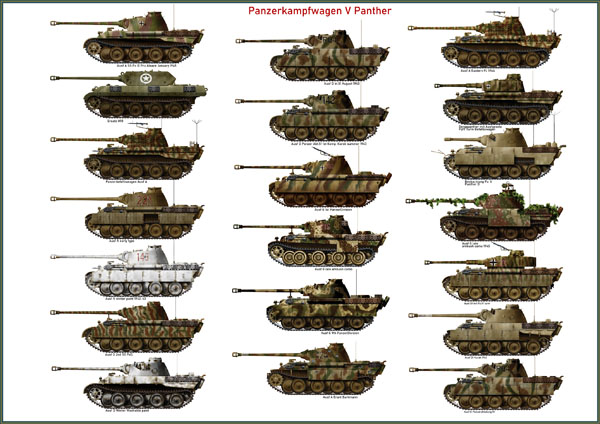 Panther liveries and variants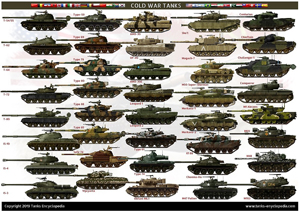 WW2 Armour - All tanks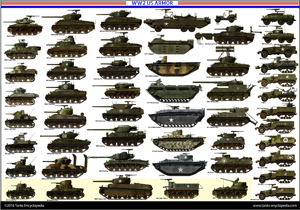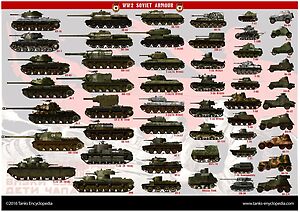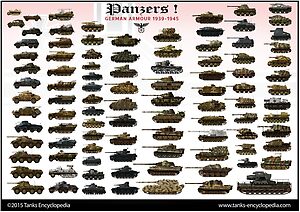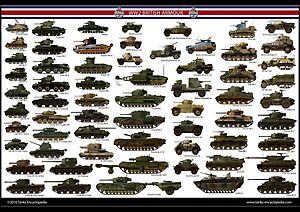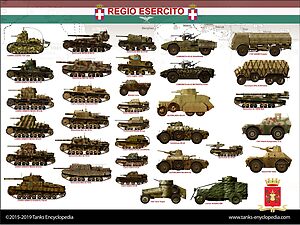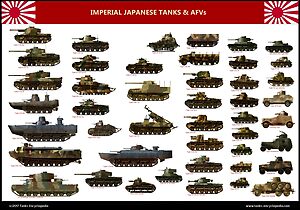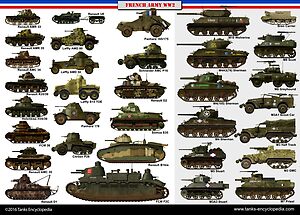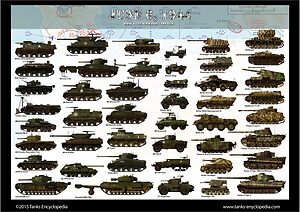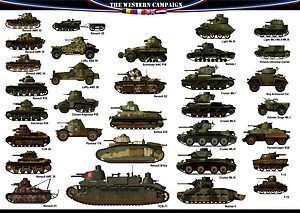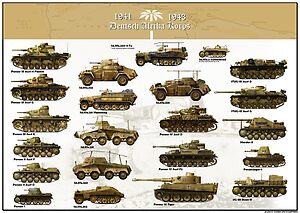 Tanks aces and single tanks series