The reference African MRAP/APC
Probably the most successful and prolific South African armoured personal/mine resistant ambush protected vehicle, the Mamba (from the name of a famous and deadly African snake) was first conceived by Land Systems OMC, a subsidiary of BAE Systems Land Systems South Africa. It is worth noting that the first units were derived from surplus Buffel vehicles (around 1400 built with derivatives like the Log Buffel, Moffel, Unicorn, Bulldog and Rhino). The latter was introduced in 1978 for the protection of airfields but was also the first MRAP or MRV (Mine resistant vehicle) developed, at least on the African continent. Mambas were filmed during the war in Iraq, used by both national peacekeeping forces and private security companies. It is fitted with a V-shaped armoured underbelly intended to deflect a mine blast. This threat became a very serious one also on the borders of South Africa, leading to devise a lighter, shorter and more comfortable vehicle.
Mamba of the 19th-DRC Goma North of Kivu (CLA)
Design
The Mamba is relatively lower than most MRAPs, but the ground clearance is also tailored to cope with the worst terrains South Africa can offer like the Rhodesian borders. The chassis and V-shaped belly are built by Reurnech Sandrock with a Unimog components, offering remarkable cross country performance. The steel hull made of welded RHA is around 8 mm thick but was lighter on the Mark 1 & 2, protecting only against NATO 5.56 mm rounds, while the Mark 3, 4 and 5 are proven against 7.92 NATO rounds. Fixed bullet proof glasses are also fitted with openings for better ventilation. The commander of the platoon take place left to the driver, with the infantry seated behind on side benches. The roof can receive several openings for various machine guns, usually a 12.7 mm (cal.0.5) at the front center, which can be protected by a frontal mask and a body shield at the rear. The commander also have its own hatch and MG mount. But it can be opened totally if needed. Modularity allowed the chassis to be tailored, turning the rear into a flatbed body for carrying various payloads, mounting light weapons or accommodate a recovery hamper. Tt can be turned also as an armored ambulance or a command vehicle. Access is provided by a single door at the rear or by the roof hatches. Nowadays its successor is the RG-31 Nyala.
Australian Taipan
Variants
The Mk.1 was primarily exported while the improved Mk2 and Mk3 versions are in service with the South African military. The new Mamba Mk5 version was designed and built by N4 Trucks (Pty) Ltd (Pretoria). The Mk5 is marketed and distributed Globally by Osprea Logistics. It is sold in two variants, on the Magirius air cooled drive train or an Iveco Eurocargo drive train in water cooled configuration.
Mk1
The Original 2x4 was produced over 500 vehicles by TFM Industries later (Reumech OMC). It was later declined into the modified Springbuck Mk1, and the Reva Mk1 by ICP. The Puma is yet another variant powered by a Toyota Dyna 7-145 powerplant and drivetrain, quite common in Africa.
Mk2
The improved version 4x4 is built by Sandock Austral and TFM. Sub-variants includes the Mk2 EE (Estonian Army), Mk2 SW (Swedish Army), Komanche (short wheeled base or SWB) for to 7 infantrymen, Sabre with a 4 man cab and rear cargo bay, Alvis 4 (Licence produced version by Alvis UK), Alvis 8 (Alvis version of the Komanche SWB), the modernized RG-31 Nyala (by TFM), the Romad (Modification by Sandock Austral), Reva Mk2 (by ICP with a Cummins powerplant), and Springbuck Mk2.
Mk3
This 4x4 version ony differed by its Mercedes Benz 312N engine and is built Built by Alvis OMC. The Reva Mk3 is the modified version by ICP.
Mk5
4x4 fitted with Iveco Euro 3 engine/Magirius and B7 armor. It is currently built by Osprea Logistics SA. Taipan was a versions propelled by Mercedes Benz OM366LA turbo-diesel intended for the Australian Specialised Vehicle System (ASVS) proposal or Project Bushranger, not chosen. To prove their point commercially, the Mamba Mk.5 was blast tested at the Pretoria based Council for Scientific and Industrial Research, (the CSIR). It defeated completely a 10 kg mine, and survived a 14 kg mine, although badly damaged, but the potential crew would have been safe inside.
US Army operated RG-31 Nyala in Iraq on the road to Mahmudiyah, Baghdad Province, during Operation IRAQI FREEDOM- Wikimedia commons
Exports & operational history
The Alvis Mamba license-built by the United Kingdom served in several peace keeping operations, noteworthy in former Yugoslavia. The Mk5 was and still is deployed currently by African Union peacekeepers in Somalia and several other countries. Customers of the Mamba range includes:
Argentina, Canada, Ivory Coast, Estonia, Italy, Norway, Republic of the Congo, South Africa, Sudan, Sweden, Switzerland, Tanzania, Uganda, United Kingdom, United States (Iraq), Kenya, Indonesia, Burundi. Operational history missions by the United Nations peacekeeping forces in Angola, Bosnia, Kosovo and Sudan. Argentina and the United Kingdom exported their Mambas to Sudan. South Africa delivered 62 Mamba Mk3 to assist in the peacekeeping operations also in Sudan. Over 40 Mamba Mk5's were ordered by the United Nations and African Union for use in Somalia in 2011. The Mamba was also used by private security contractors in Iraq by US Forces. According to them the vehicle appears "less aggressive" to civilians.
Links
Official page on Osprea Logistics
---
Mamba Mk.3 specifications

Dimensions (l-w-h):
5.46 x 2.20 x 2.49 m (215 x 86.8 x 98.2 in)
Total weight, battle ready:
5.56 Tons (vvvv ibs)
Crew :
1 + 10 personal
Propulsion:
312N Mercedes Benz turbocharged diesel 123 hp (92 KW)
Suspensions:
4x4 Leaf springs
Top Speed
102 kph(63 mph)
Range (road)
650 km (400 mi)
Armament (see notes)
12.7 and 7.9 mm (0.5 -0.3 in) MGs
Armour
Around 8 mm (0.3 in)
Total Production
Current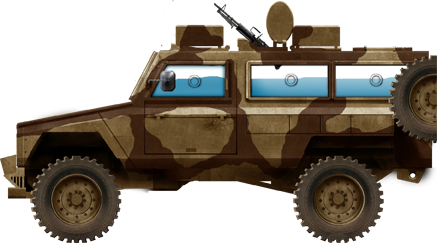 Springbuck Mk.1/Mamba Mark 1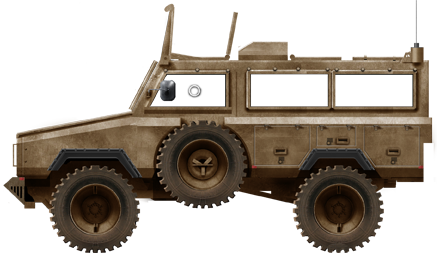 Mamba Mk.2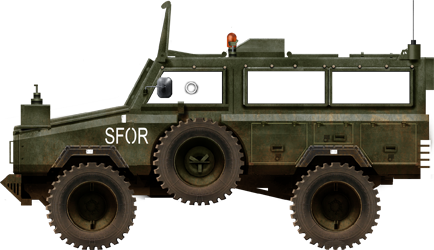 British Alvis K with IFOR in peacekeeping mission Bosnia 1997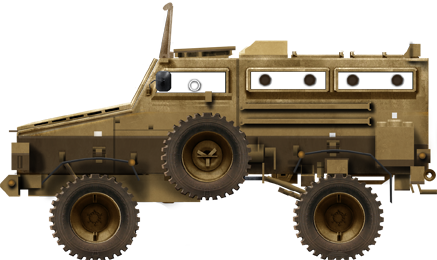 Mamba Mk.3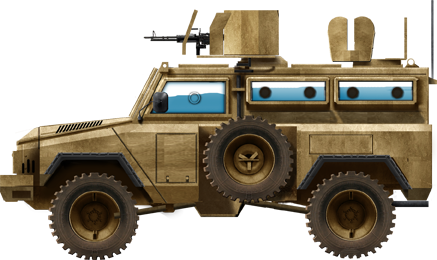 Mamba Mk.5
---
Osprea Logistics SA Mk.5 promotion Video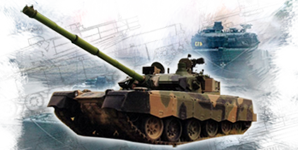 Modern Tanks
---
Modern MBTs posters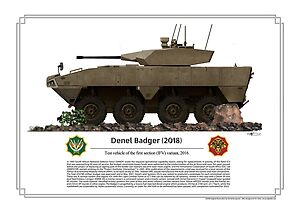 Denel Bagder (2018)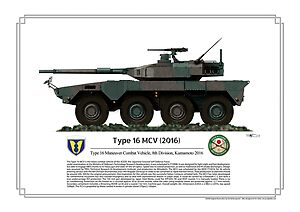 Type 16 MCV (2016)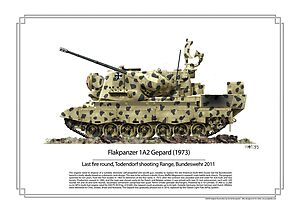 Gepard 1A2 last rounds 2011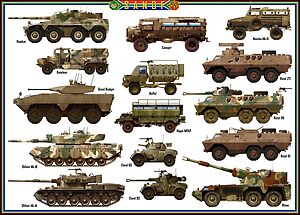 SANDF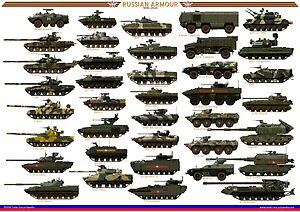 Russian AFVs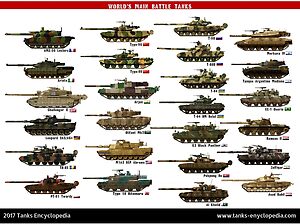 Main Battle Tanks